Four Section Process Diagram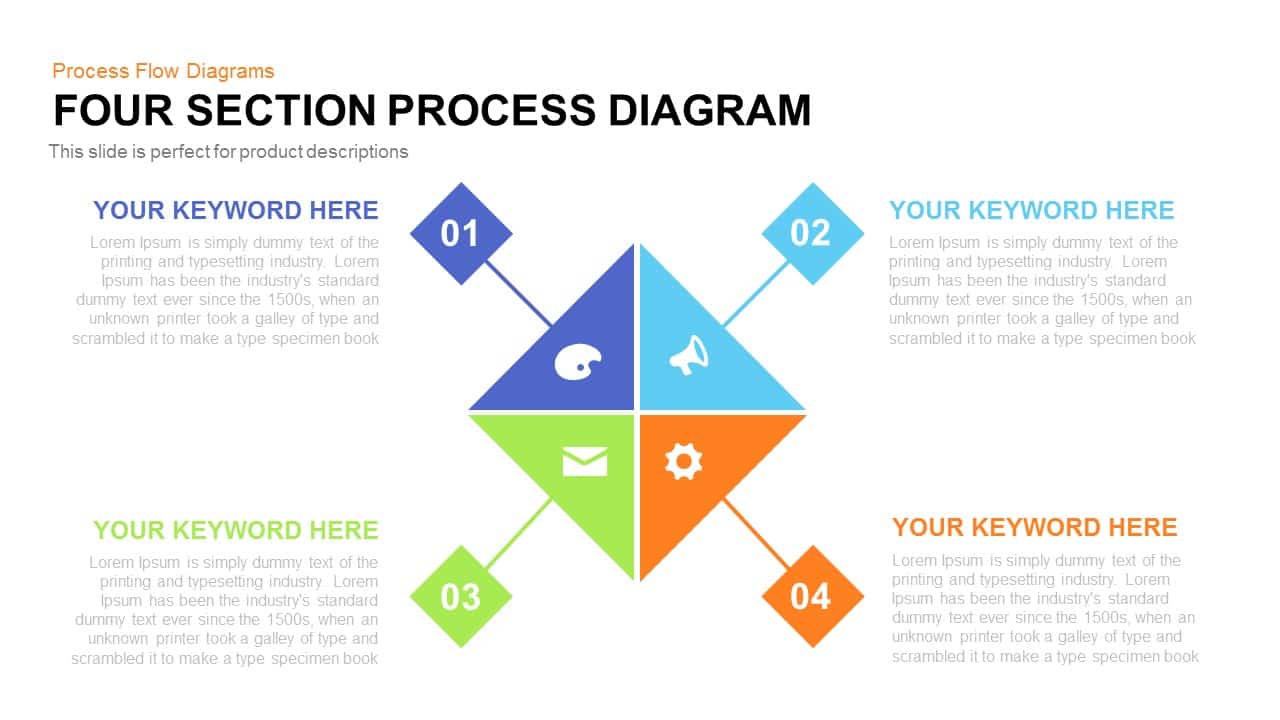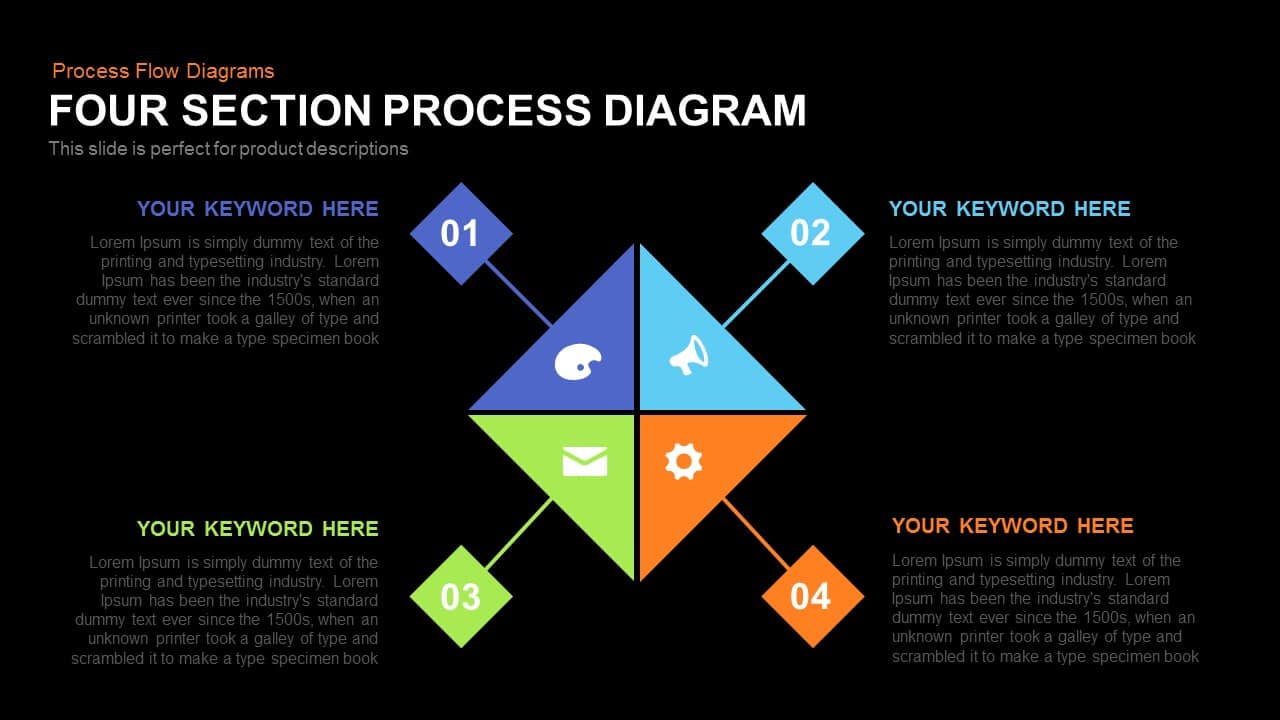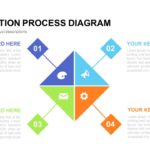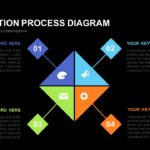 A business process is a set of activities or tasks that accomplish a specific organizational goal. By presenting your business processes using our Four Section Process Diagram, you can increase productivity. Before you jump into your workflow implementation, however, it is vitally important to diagram your business processes to ensure that they are as simple, logical and consistent as possible. A business process diagram is a roadmap for implementation—it outlines the expected outcome and provides something concrete to build from. Diagramming a business process:
• Makes it possible to look at the big picture and take into account all types of potential scenarios.
• Helps you research and understand your process thoroughly so that you can see how it can be changed or improved when automated.
• Produces a visual aid that everyone can agree on—ensuring that everyone is on the same page.
• Helps you reduce upfront errors and prevent unnecessary changes down the road.
Four Section Process Diagram with the simply structured 4 section layout will enable you to summarize the business process in to 4 simple and consumable steps with short descriptions. Clean layout with catchy but subtle colors to compliment the design helps you to supplement your presentation content the style and appeal that you desire. Available as PowerPoint and Keynote templates.