9 Process Stage Infographics Powerpoint and Keynote template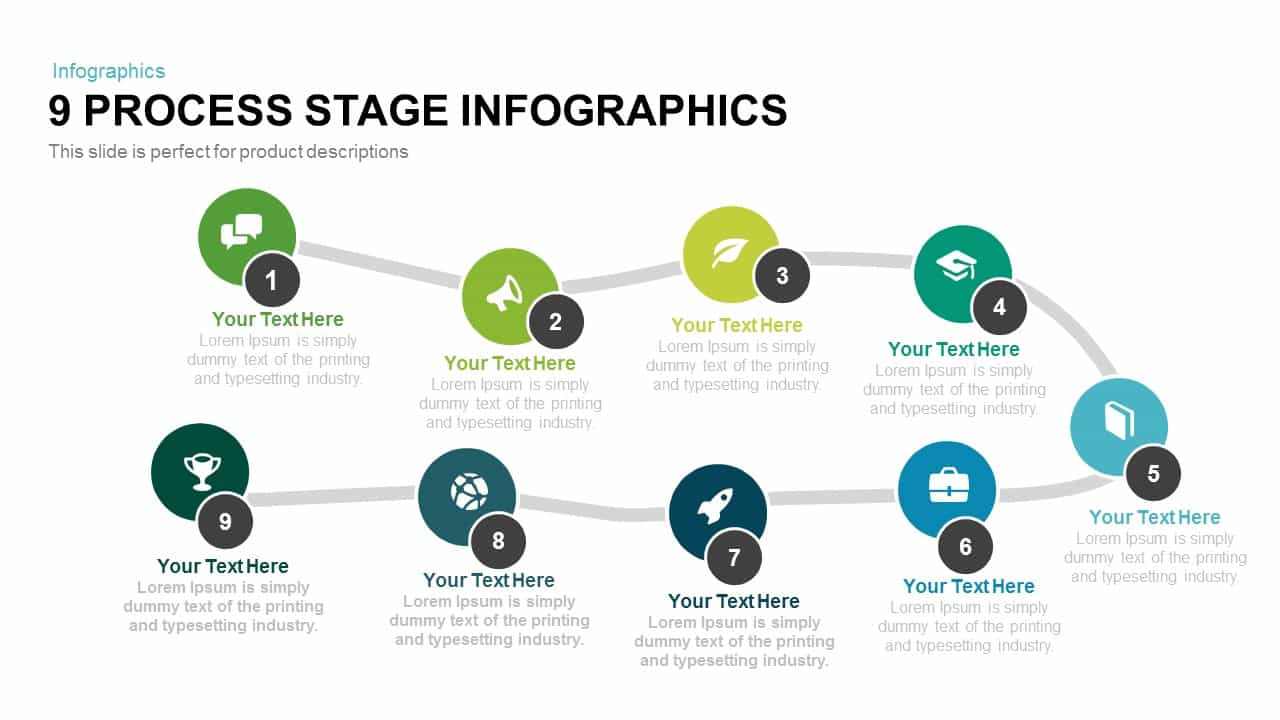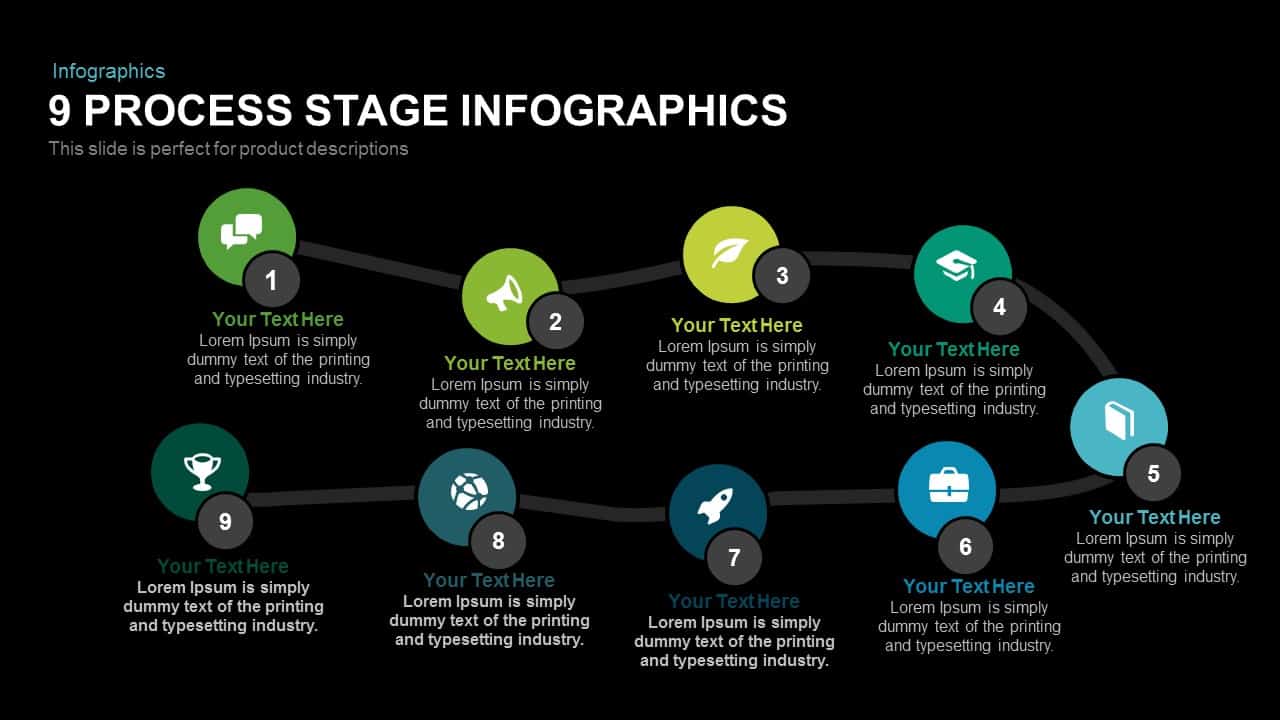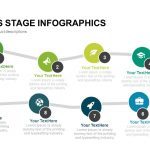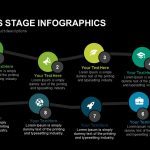 9 Process Stage Infographics template is present the linear process flow. By default there are processes, but you can add or remove the number of processes according to your requirements. The template is fully editable, and you can even modify the color and shapes according to your requirement. The template is available in two backgrounds black and white; you can choose any of the backgrounds.
If you illustrate your strategies through Process Stage Infographics, it will be great fun, and your customer and team members will be able to understand your strategies easily. Instead of spending hours to explain your strategies in an ordinary way you can present your plans by info graphics, and they will be surely impressed. When you send an email regarding the process, most of your recipients ignore it, and they do not read it. But if you make the process with the help of process stage info graphics they will surely see it. The procedure will become easy to understand and attractive with the use of info graphics, and overall effectiveness will increase. Process info graphics summarize the information and engage the readers. People skimmed the text and found the text information too confusing and complicated. But Process Stage Infographics templates are perfect to visualize the information such as business processes, marketing strategies, product guide, a new employee on boarding, a new customer on boarding, etc.