3d Cube Graphics Powerpoint and Keynote Template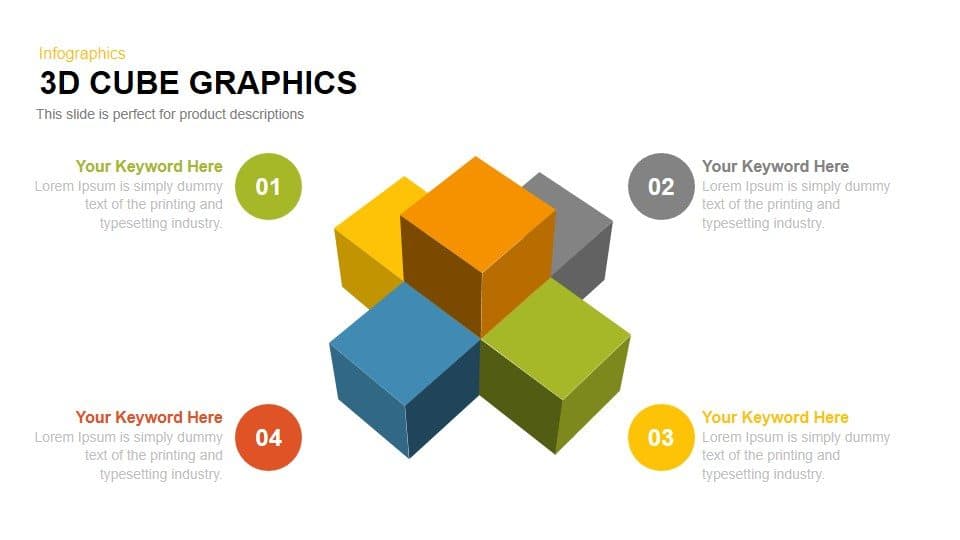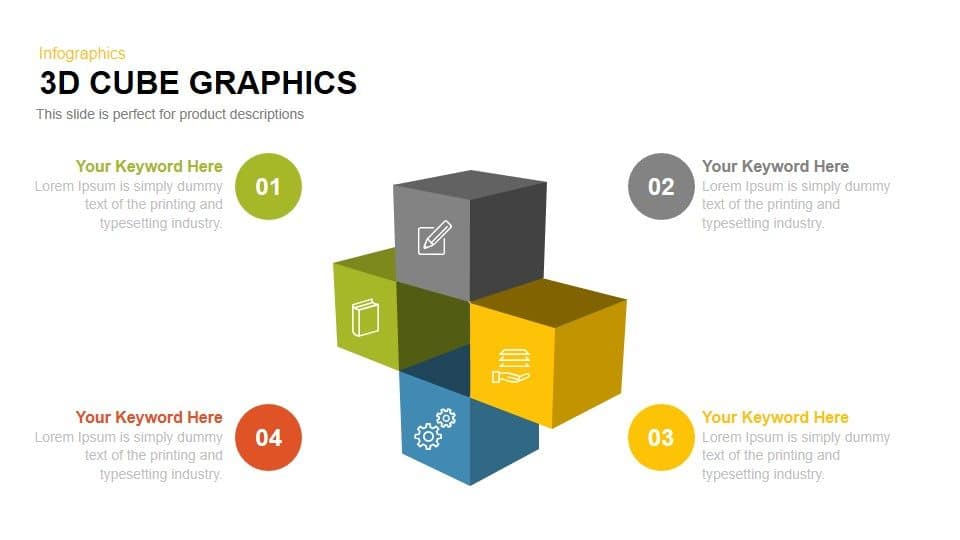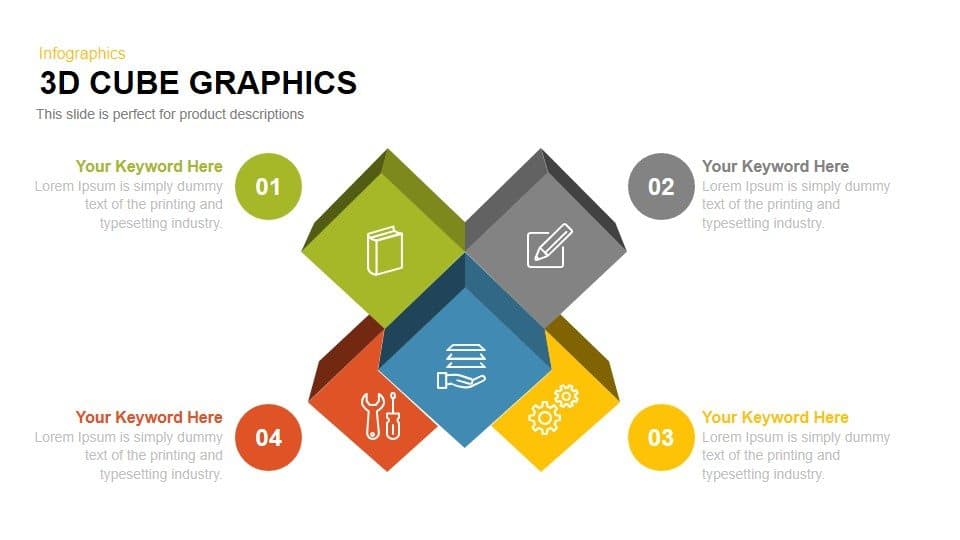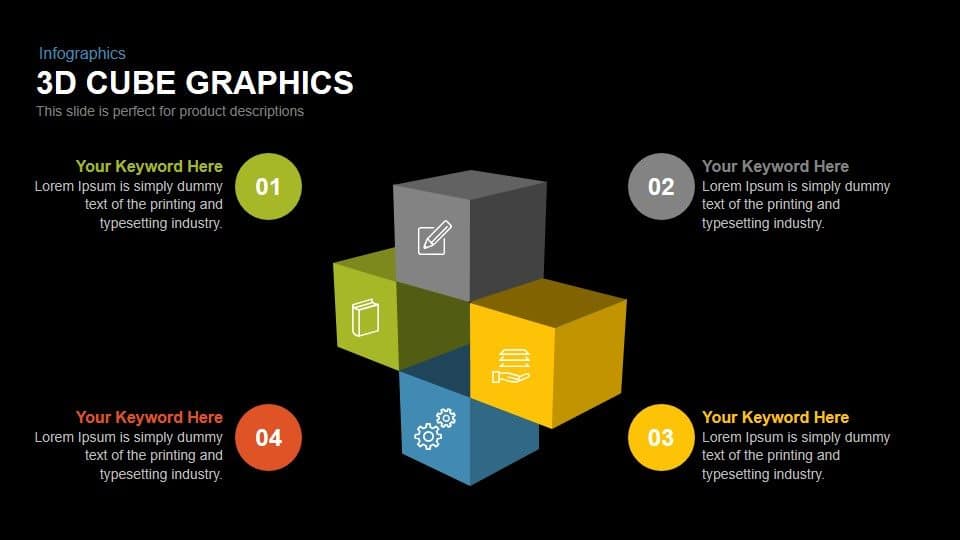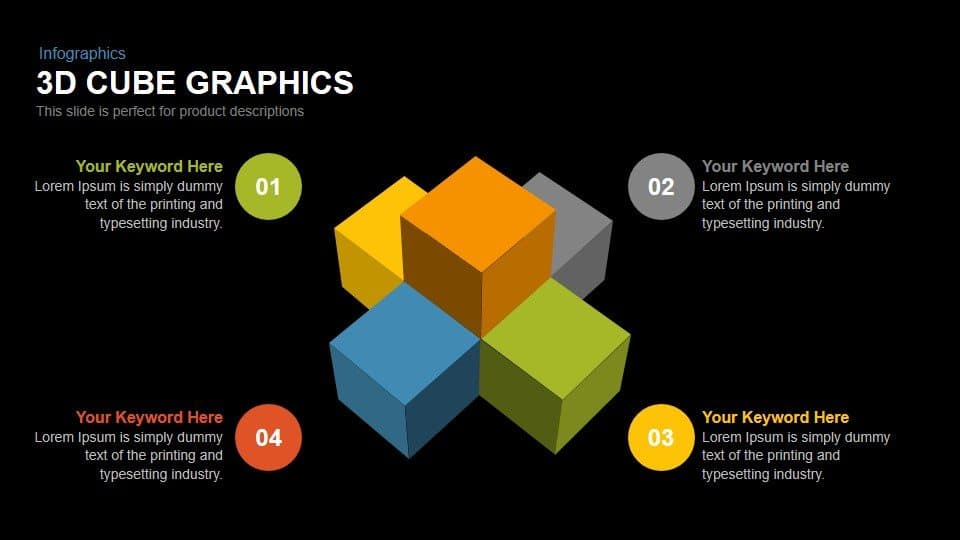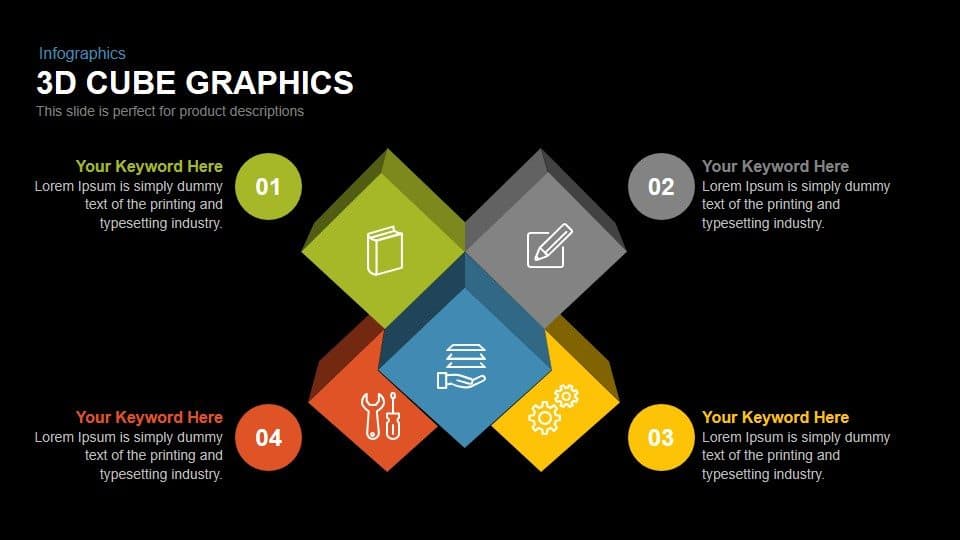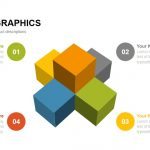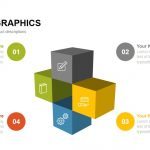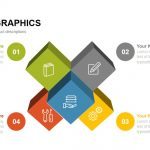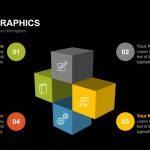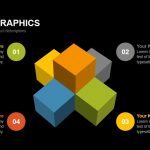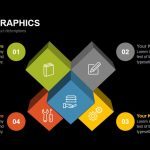 3d cube graphics is a well-structured designed segment block shapes usable to display various business and other relevant topics. Create a group of activities comprises in a process and present the important elements with this template. Further, show the assembly of parts which make a complete product. The infographic icons in the PowerPoint may support the concepts. The individual slides of 3d CUBE GRAPHICS POWERPOINT TEMPLATE is high definition fully editable template; it allows the user to modify various properties and graphics such as size, color, shape, shade; and also add special effects like 3d rotation and reflections, the color theme and background are also customizable in design menu under variants.
Each object in the individual slides edit separately. All 3d blocks are differently colored creating a perfect vision to the text place holders, icons including; gear, tools, books, pencil and hand will be convey a particular meaning. The attribution of meaning is left to the users' convenience. Altogether these elements of 3d CUBE GRAPHICS POWERPOINT AND KEYNOTE TEMPLATE help to make an effective presentation. Moreover, different sections can take advantage of this layout for agenda presentation, strategies, plans, advertisements etc.