Core Infographics Powerpoint and Keynote template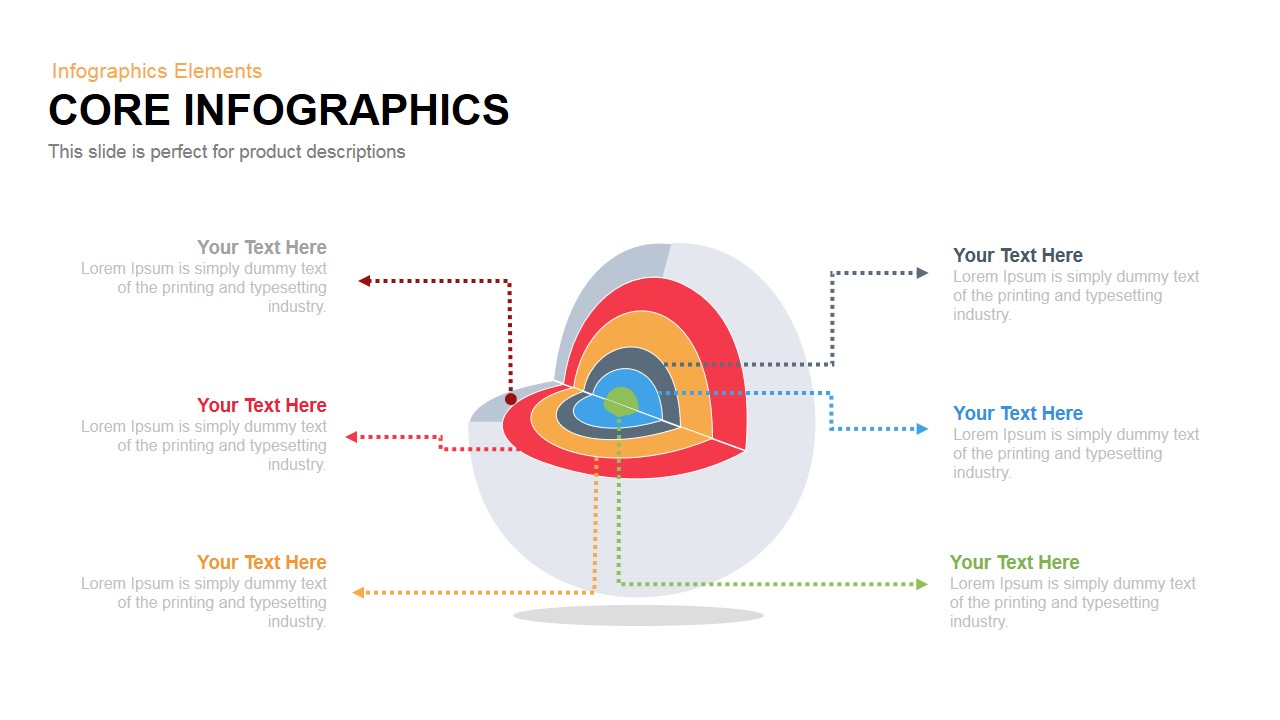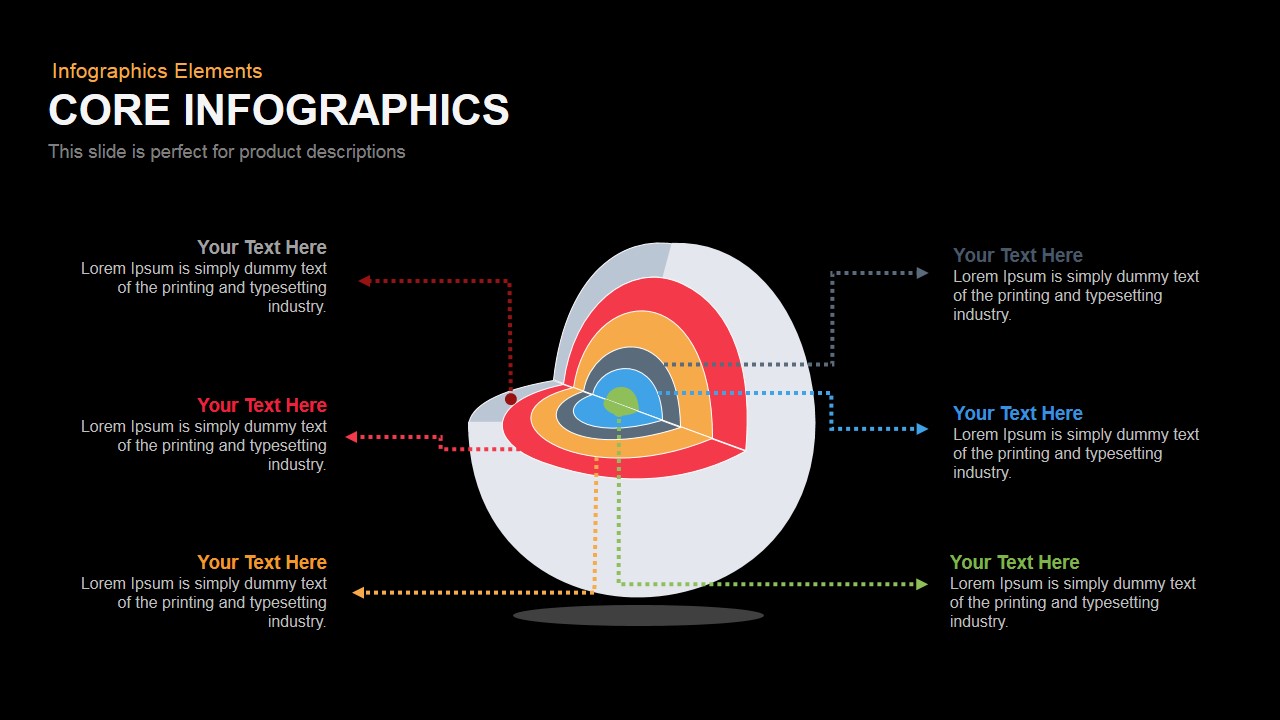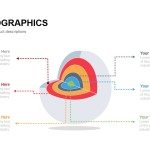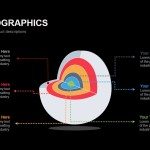 Core infographics template is perfect for description for ideas and products that need an individual attention while they form a part of the larger group both with multiple equally weighted parts or non-equally weighted parts. For it is be understood better, the idea needs to be related to the concept of Taxes for example, as one goes deeper and deeper the various slabs of taxes that one has to pay over their respective incomes or go outward depending on the interest of the presenter can be very well represented.  The model can also be used for another area like percentage division of a provided group, CORE template is not be mistaken for any pyramid or hierarchy structure, this is a difference between these by big margins. As it can be seen the representation is similar to that of the layers present inside of the earth going as far as the core or the center. The core being the most important point of the earth's magnetic field is to draw the maximum amount of attention. Hence, the most weighted and the high importance points need to be centered at the core of the earth or in this case the core of the represented slide. The number of layers may be increased or decreased as per the requirement but one is to always remember moderation is the key. Additionally, the separate colors does help in identifying and highlighting the individual points that need to be presented.
Just so that it is clearly understood, this is not to be confused with a hierarchy or a pyramid model, this may be used to divide the big group into sub groups to better highlight the individual ones that is making a clear statement regarding the various elements that make up to form the bigger material.