Business Core Values Powerpoint and Keynote template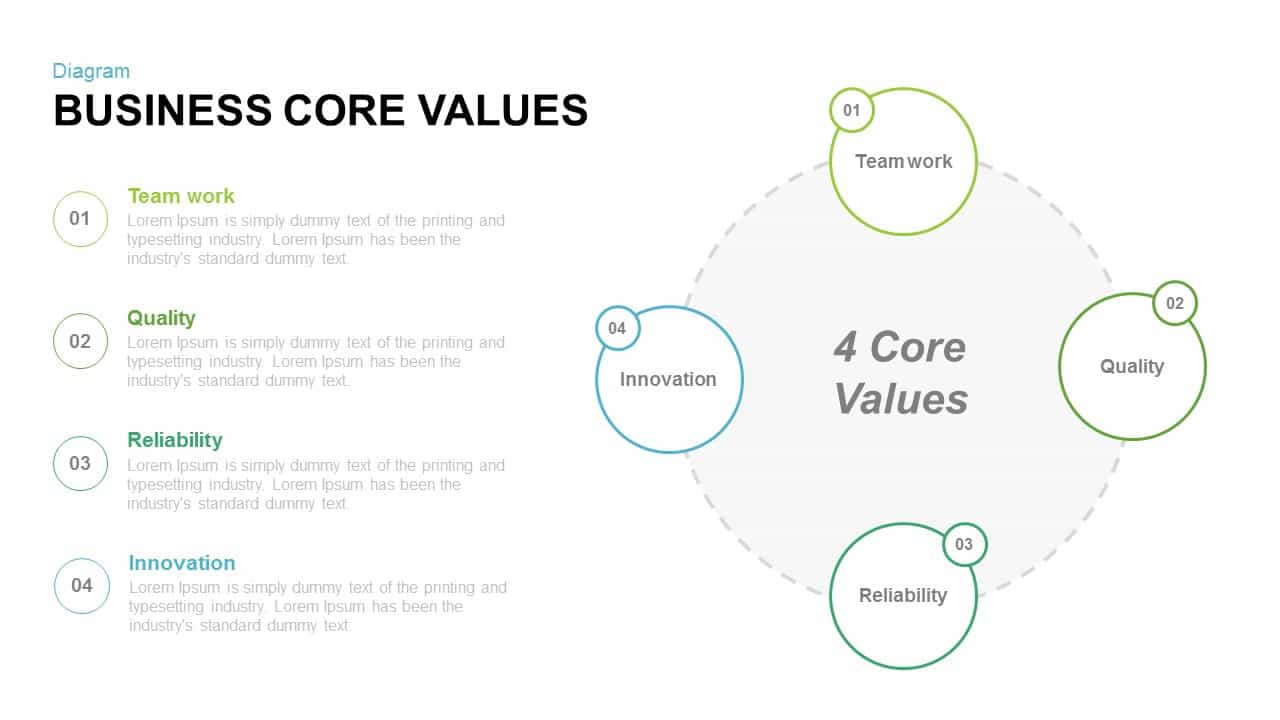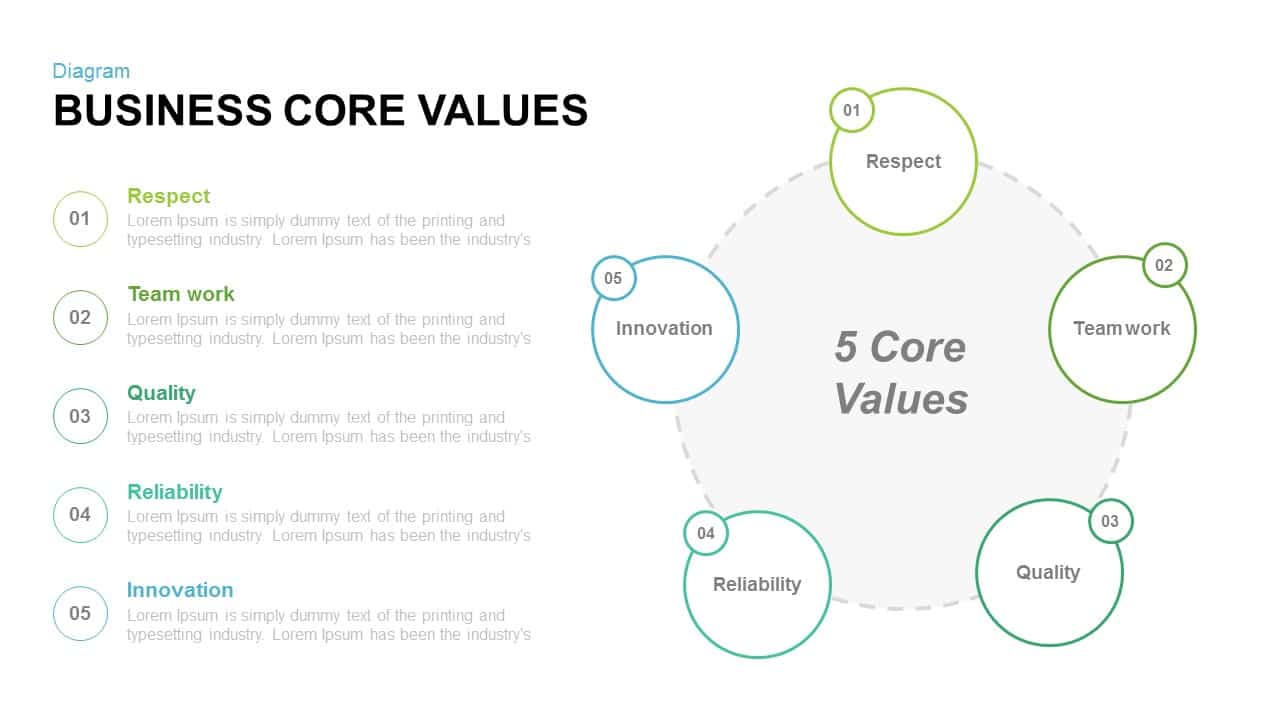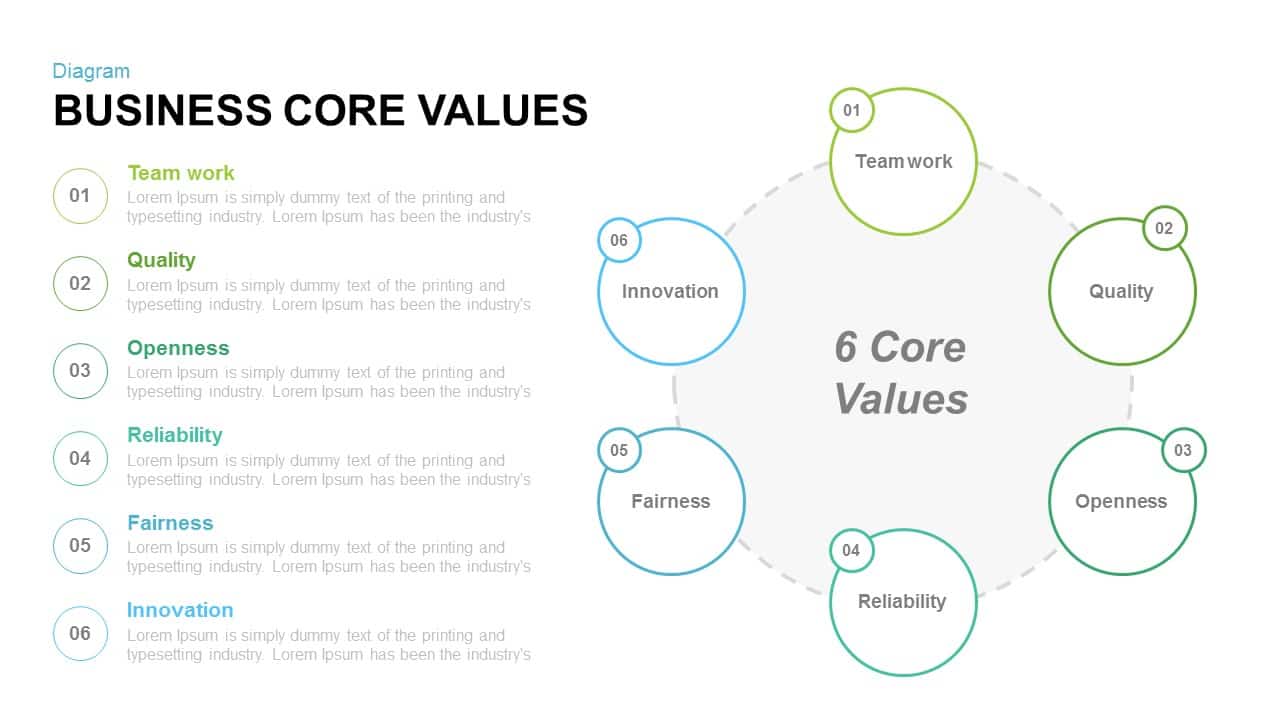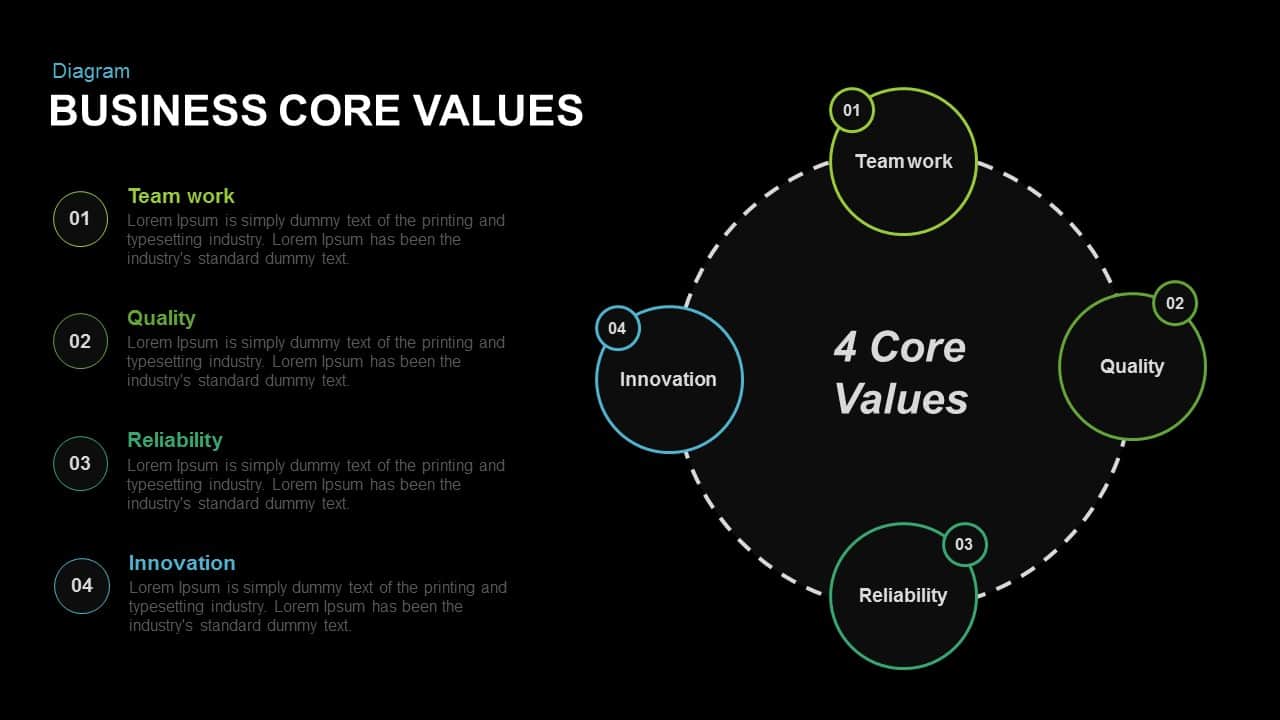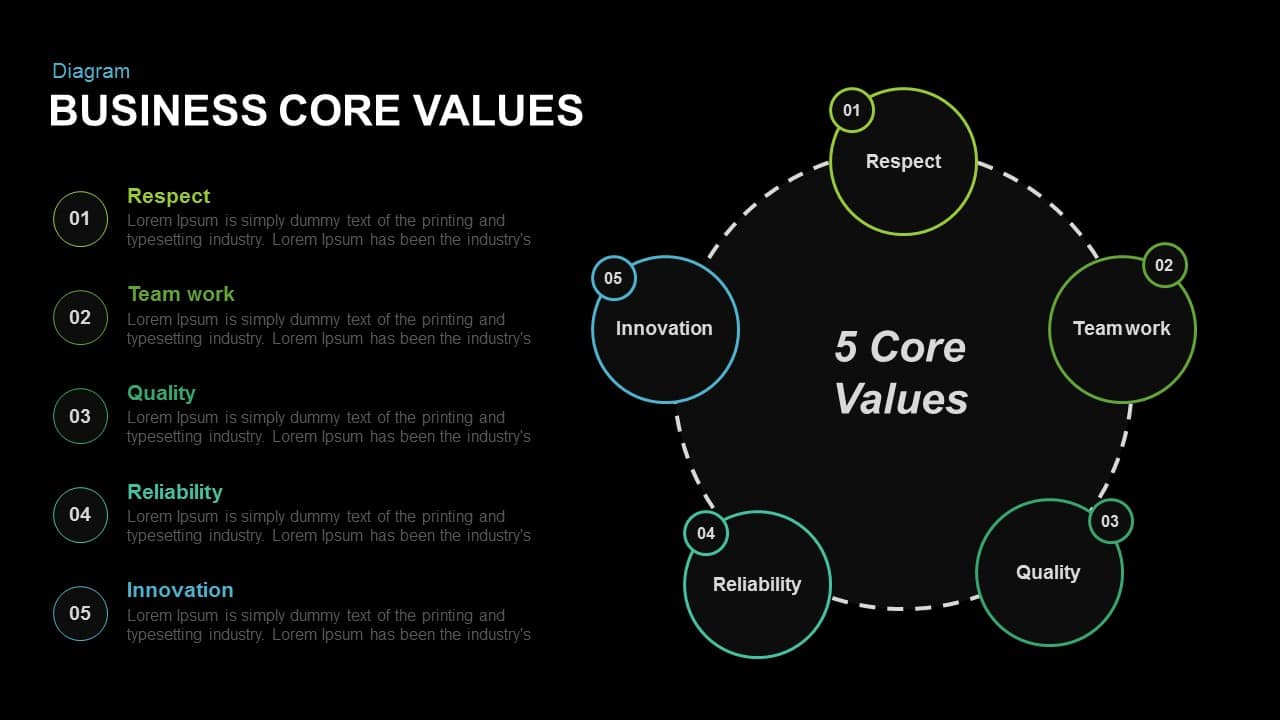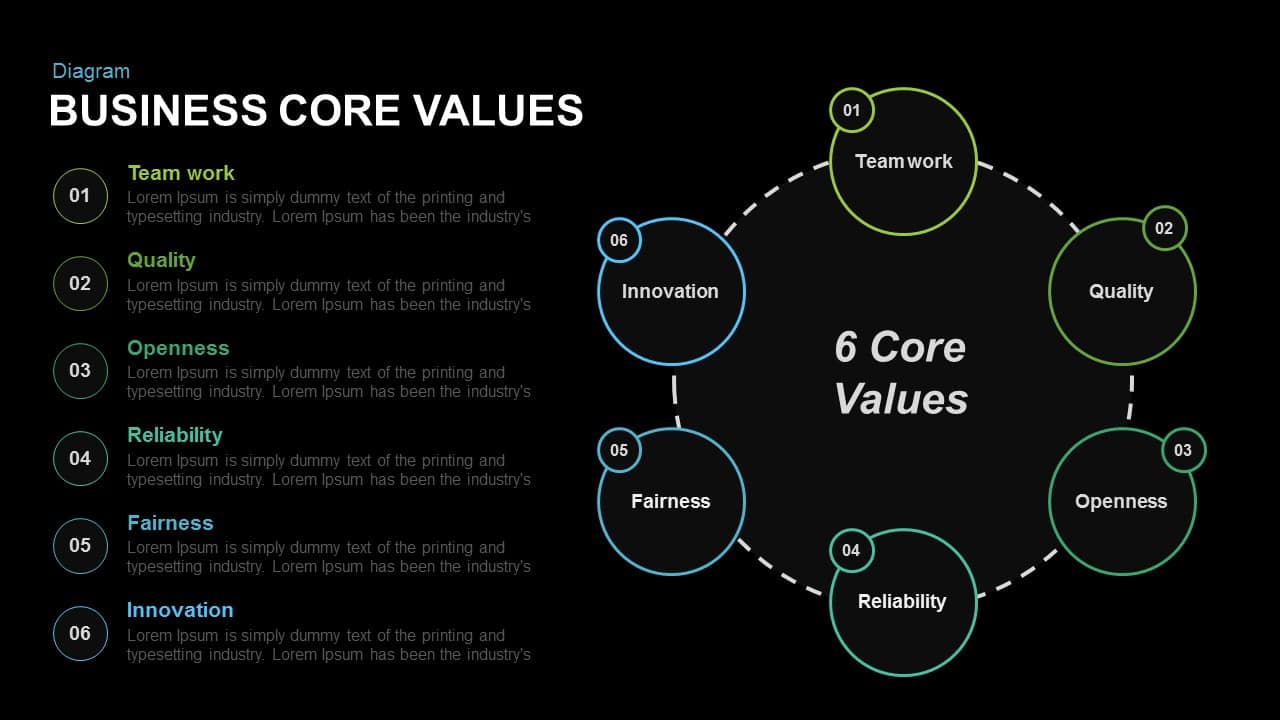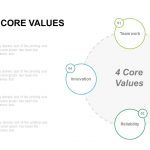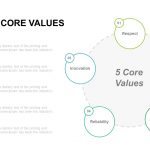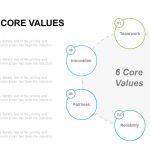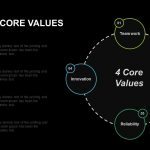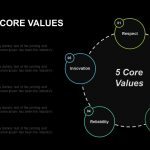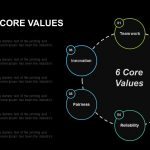 Business values are the core principles or ideas that guide the way of your business. In spite of the changes in plans and strategies, the core values of the business remain the same. Business core values powerpoint and keynote is crafted to illustrate the core values of the business as per your business objectives and your business philosophy. The six slides in black and white background depict 4 to 6 value premises which may be corresponding with your business ethics and values. The core values are; teamwork, quality, openness, reliability, fairness, and innovation, these values that determine the fitness of the organization in the long run. The concept of business value associated with the theory that an organization is best viewed as a network of relationship both internal and external; this connectivity is called value chain. Value network surely influence the overall performance of the company or business, it cannot be determined by the single economic parameter. Core values are "what your business stands for" and it will help to navigate your business management and employees in the right direction.
How employees should behave, the way managers act, how to support the staffs all are inclined to the core values of the organization. For example, innovation is one of your core values, and they are continually exploring new product or service ideas and this value shapes whole approach to business. The business core values PowerPoint and keynote template is simple and easy to pass the core standards in a sequential manner. The user can customize the template in PowerPoint and keynote; add colors and shapes related to the presentation tone and topics. We have three variations from four core, five core, and six core values in our template package so that you can choose it according to your need. This template can also be used as the circular process diagram with four to six stages.