Anatomy Of Human Body PowerPoint and Keynote template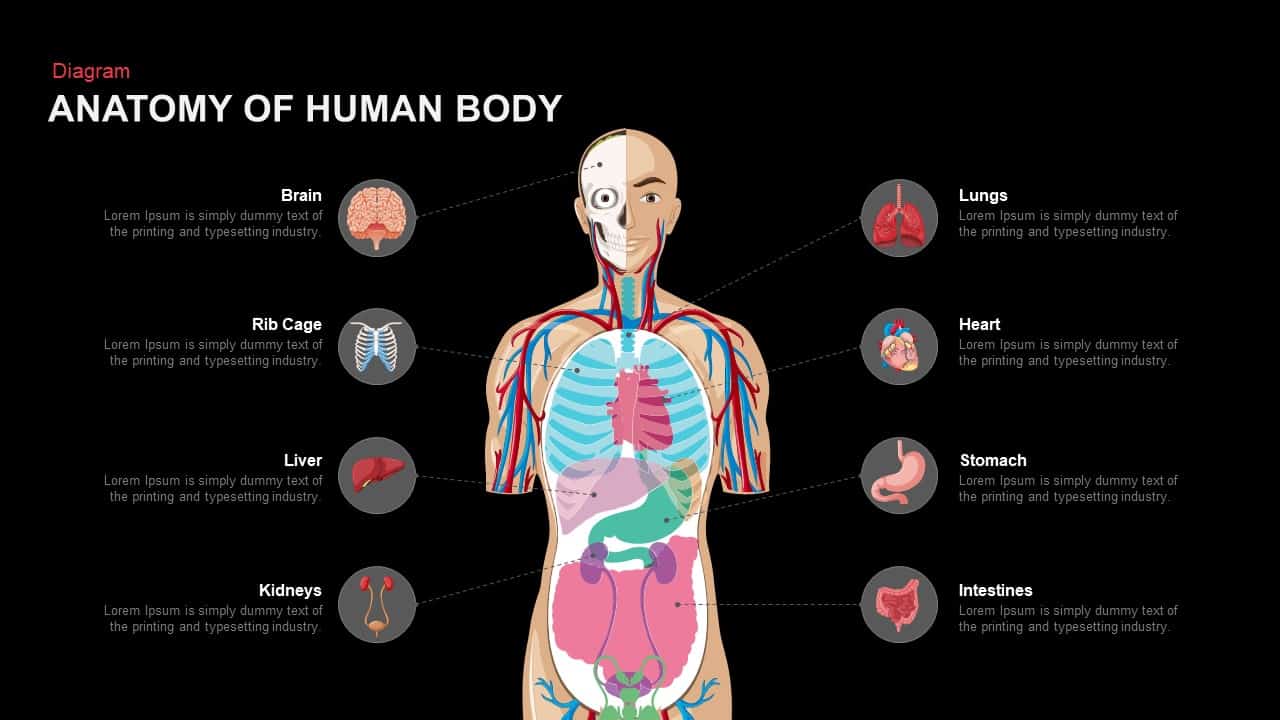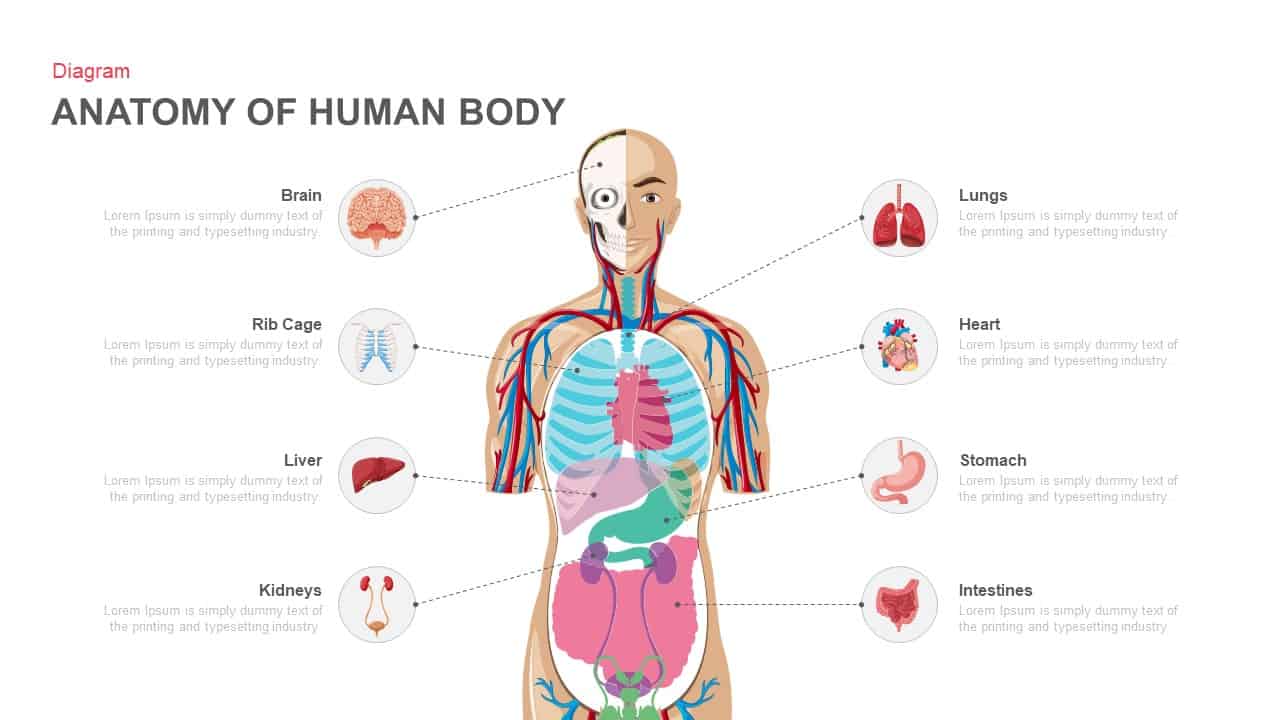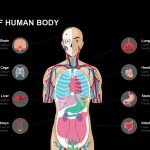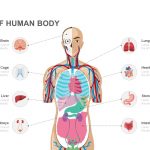 ANATOMY OF HUMAN BODY POWERPOINT AND KEYNOTE TEMPLATE is designed for the academic and health awareness related professional presentation. The diagram contains major human body internal organs. The slide is suitable for medical professors, pharmaceutical lectures, and other healthcare professionals, The anatomy template can also be useful for the schools to educate the children and make them easily understand about the primary organs in a human body.
Human anatomy refers to the study of human body parts and organs. The prior outlook about the structure and function of internal organs has been changed by the science and its application, build-up of organs would be like; Cell> Tissue> Organs> Organ system> Organism.
Human anatomy is also the study of the circulatory system, respiratory system, digestive system, reproductive system and nervous system. ANATOMY OF HUMAN BODY POWERPOINT comprises a man's sketch that exposing internal organs, in the left and right side of the human sketch the important organs are illustrated with ample text zones; the user can show the structure and functions of each organ along with innovative and existing findings. Organs include; brain, ribcage, liver, kidneys, lungs, heart, stomach, and intestines. The PowerPoint layout is allowing the user to customize its appearance without losing the resolution quality entirely. We also have another human body infographics powerpoint template here