United States Map With Zoom View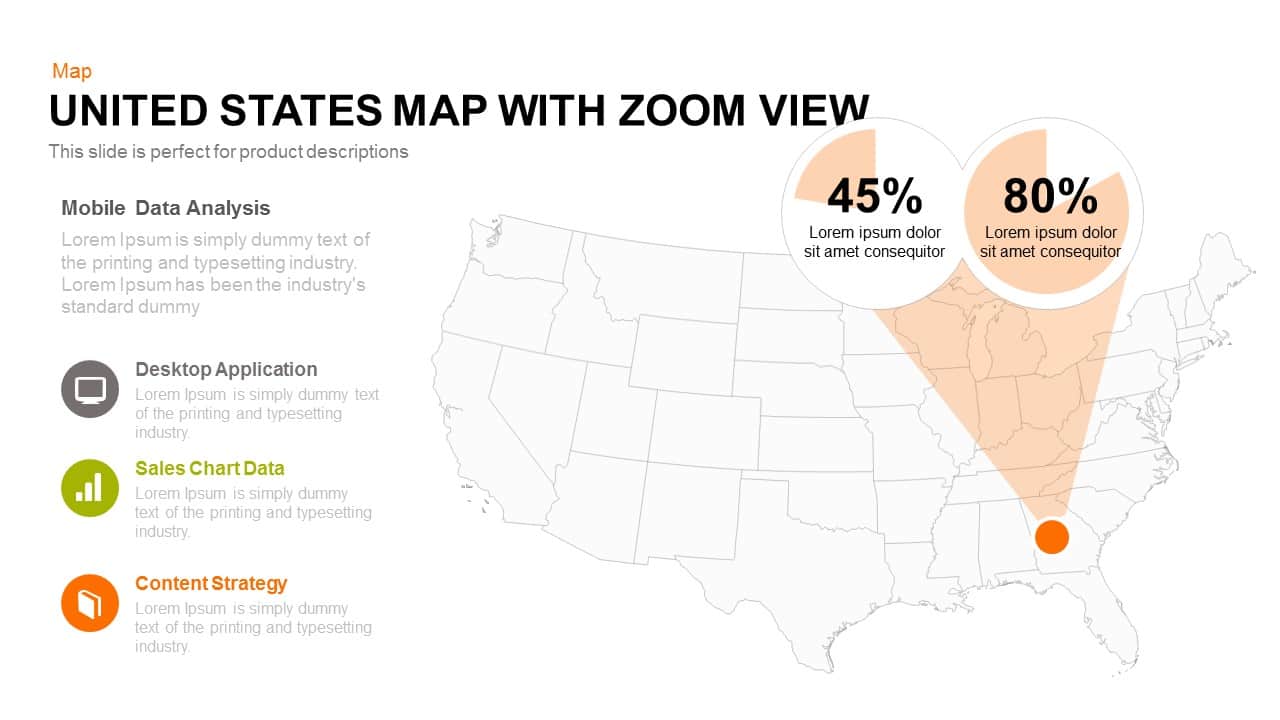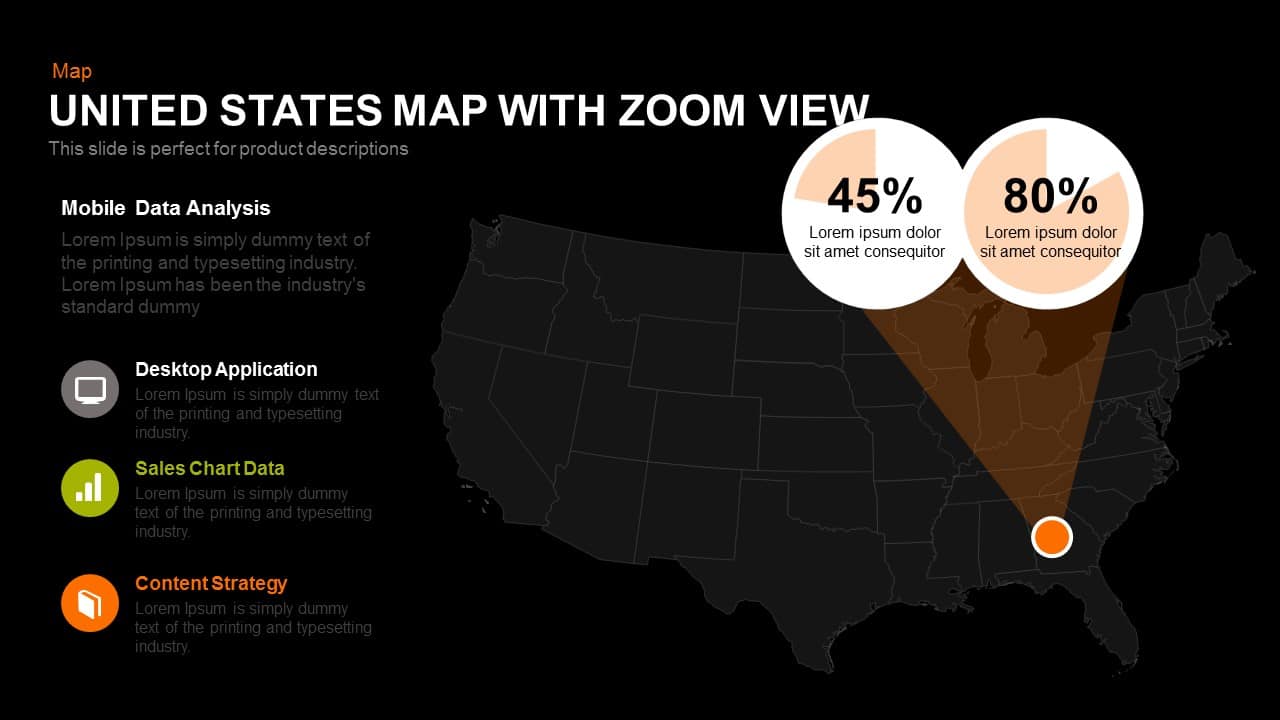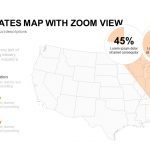 United States map with zoom view is a powerful presentation tool for Business data analysis based on certain geographical specifications like cities or states. This diagram is usually used in the comparative or competitive analysis. For example sale comparison for various models of mobile phones in a particular city or state from the same company or same kinds of competitive analysis for competitive products from two different companies. This is very popular competitive and comparative analysis template in business power point presentations based on location parameters. It gives flexibility for sale comparison among various places for an individual product. Based on such analysis; different organizations can strategize their priorities and focus on that particular geography.
This power point tool is used at the macro level by top management to present the broader strategy or focus area of organization for their sales force. It has also found its application in various Government departments to exhibit various data on population or demography are in the form of percentage or ratios pertaining to a number of states or cities.