Mobile with Social Media Icons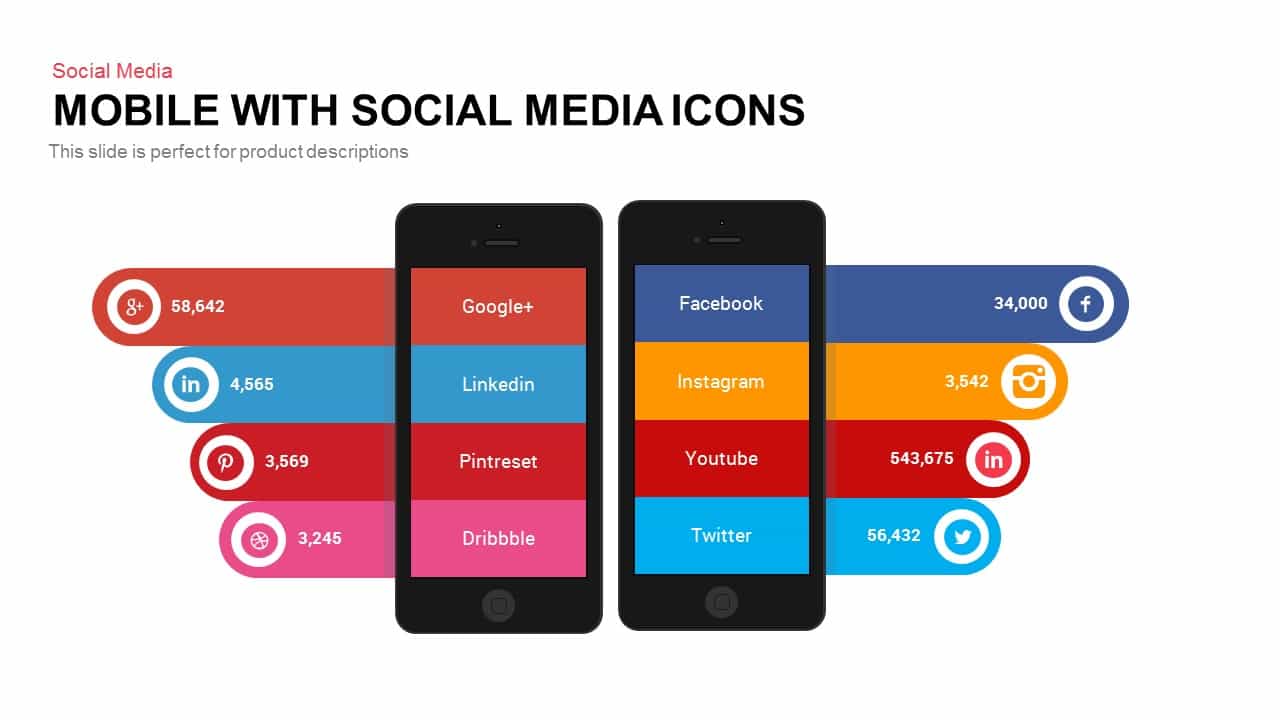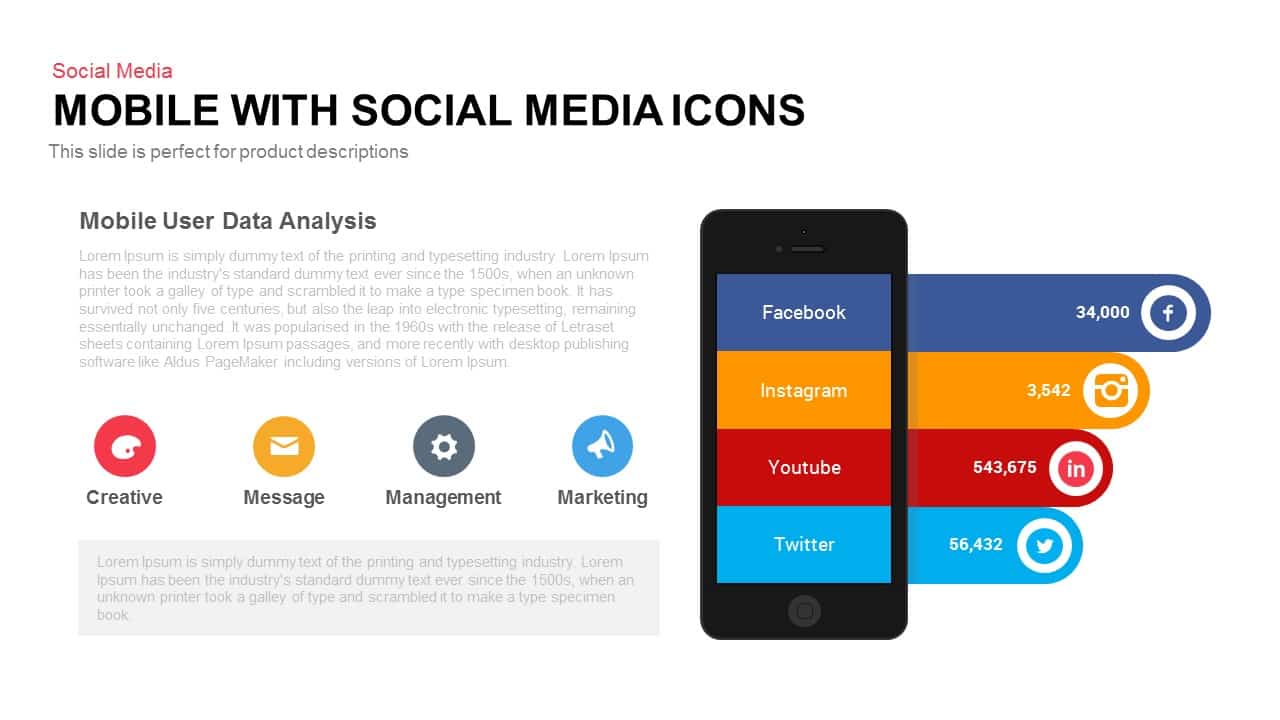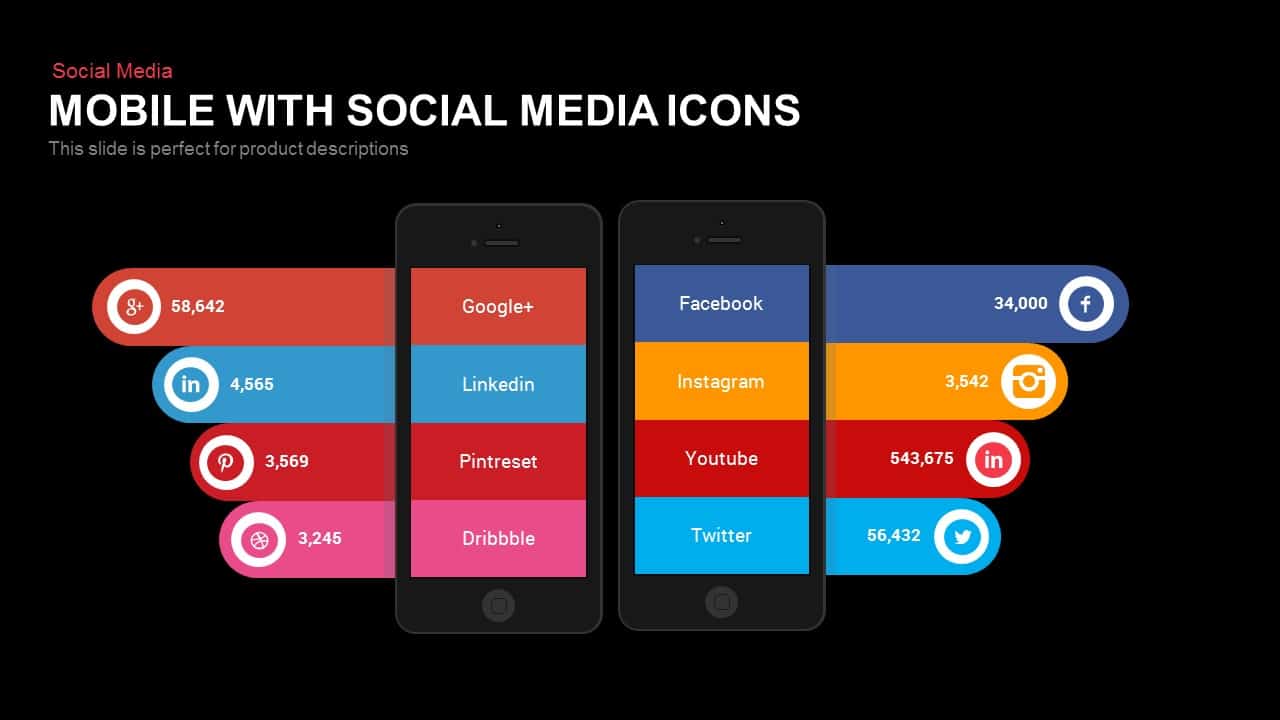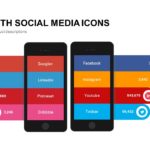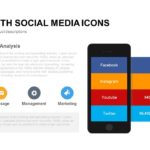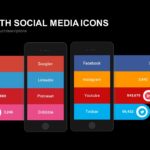 Mobile with Social Media Icons is a simple mobile screen template that showcases few of the most trending social media sites like Facebook, Instagram, YouTube, Twitter, LinkedIn, Google Plus, Pinterest, and Dribble. Social media and smart phones has become one of the prevailing methods of spreading information and it has grown as an important tool in marketing strategies as well. By analyzing various information related to social media and smart phone use, marketing teams are able to design their social media plans thereby reducing advertising cost thus producing perfect advertising that reach millions effectively.
Mobile with Social Media Icon template comes in two variations one which is used to show all the social media icons in two different smart phones. This slide is colorful and vibrant that can be used to feature the overall distribution of social media preference by aligning them in the order of their preference. This can also be manipulated as bar charts by adjusting the bars of respective site. The second version is where the two smart phones are split and this can be utilized to show the secondary distribution of information. A detailed write up and few important sub information are highlighted with icons. The fresh and trendy colors suit the overall feeling of modern social media applications. Available in Keynote and PowerPoint templates.