Continuous Improvement Cycle Powerpoint and Keynote template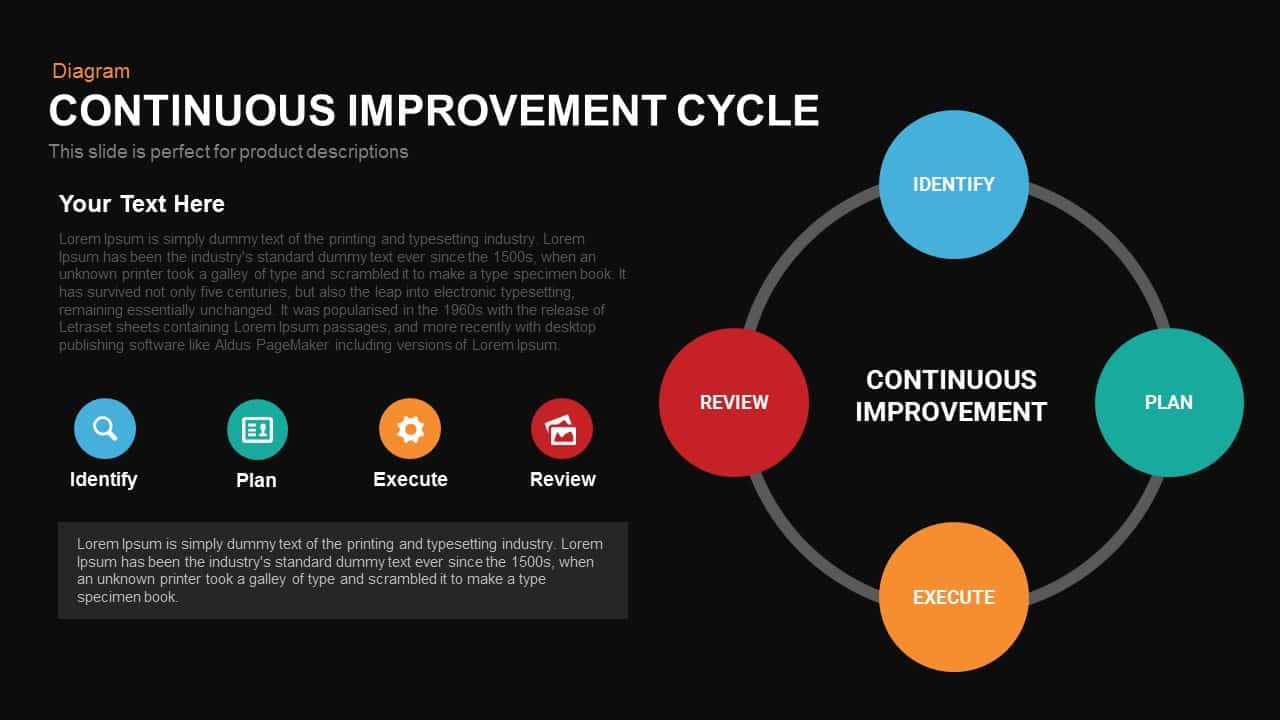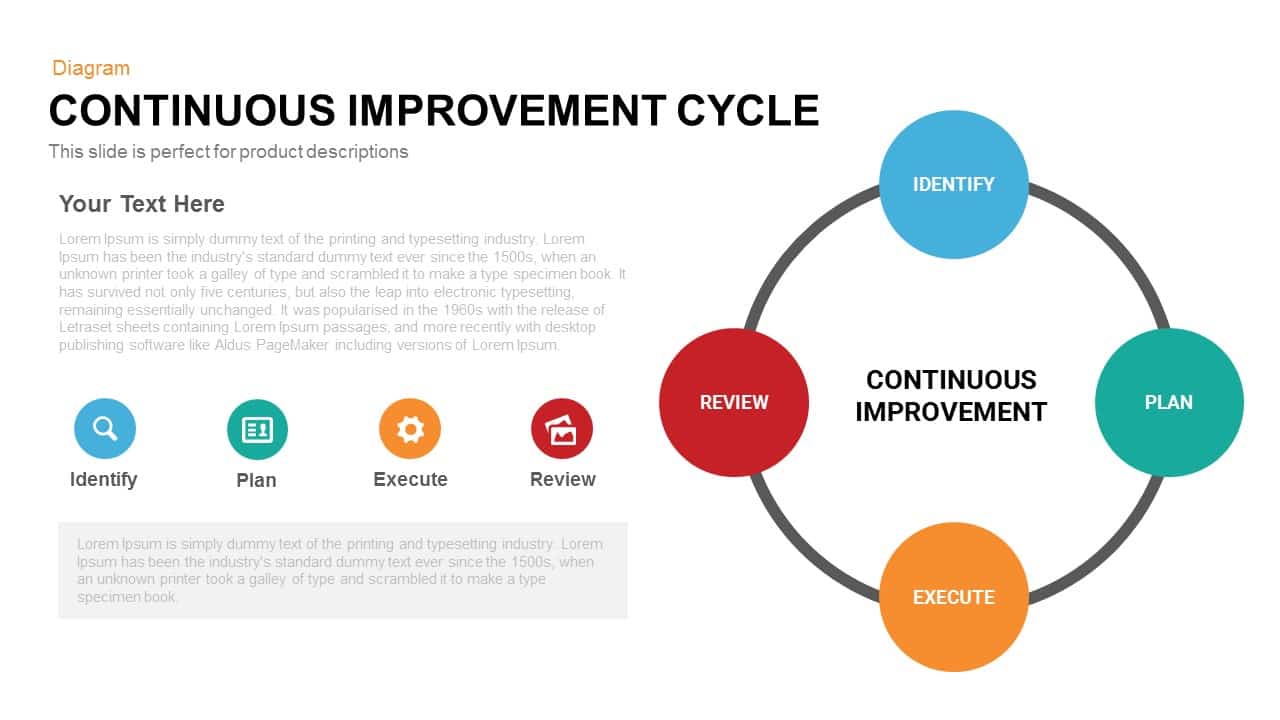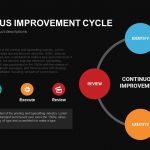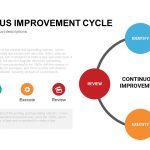 Continuous improvement is a subdivision of continual improvement, with more explicit focus on linear, incremental progress within an existing process. The continuous improvement cycle PowerPoint and keynote template are ideal for displaying four improvement models of a business or product. It depicts the ongoing improvement of product, service or process via incremental and advances improvement. Among the most widely used tools for continuous improvement is a four-step quality model that is; IDENTIFY, PLAN, EXECUTE AND REVIEW. Service or product improvement involves these four important steps:
Identify: use data to analyze risks and challenges and determine where the change should occur.
Plan: planning strategy for change models
Execute: implement the change on a minor scale.
Review: assessment of results.
Continuous Improvement Cycle Powerpoint is easy to learn the user can utilize the complete potentiality of this template to illustrate improvement cycle of a business. The presenter can change the color and shapes of the slide if necessary; it is a user-friendly template as well as easy understanding from the audience point of view. The major slogan of the continuous improvement is, identifying opportunities for rearrangement of work and reducing wastage.