The Best Roadmap Tool for Every Type of Roadmap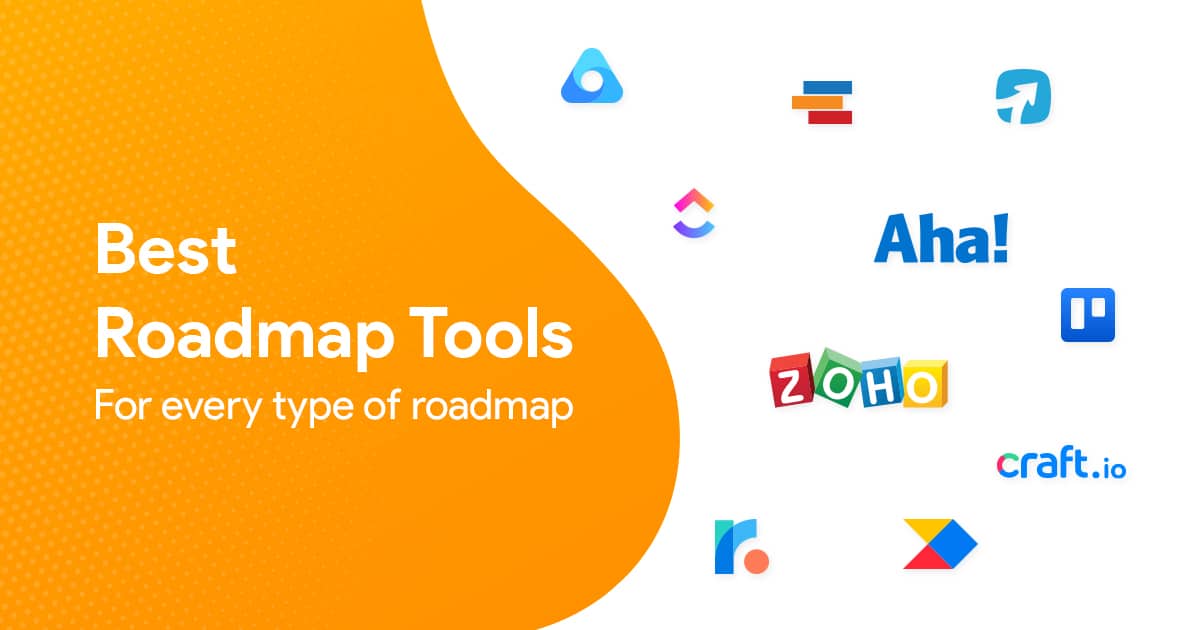 A bricklayer can't make bricks without clay. Likewise, a project manager may often fail to navigate the product successfully without the best roadmap tool. So, to attain project success, managers need a clear roadmap tool that communicates and guides team members into the right port.
Indeed, global businesses are searching for web-based roadmap software to construct companies' product strategies and marketing plans. This article features the best roadmap tool for every type of product development process available on the internet. You can choose the best roadmap software to build and share your product roadmap with your team members. These product roadmap tools will help you to develop and share your product roadmap as SaaS.
A product roadmap is not a backlog.
People often misunderstand a product roadmap as a to-do list. It may seem like but have some differences between product backlog and product roadmap. The product backlogs will list the prioritized task required to execute the strategic plan articulated in the roadmap. So, a backlog is not a roadmap but a part of a strategic document. Meanwhile, a roadmap is a communication tool that aids in sharing the product's strategy as it is a high-level plan. It will define overarching strategic objectives and draw steps to achieve product goals.
The easiest way to create a roadmap is to get started with tools you already have. You probably already have MS PowerPoint, or Keynote installed on your computer. So why look elsewhere when we have roadmap templates for PowerPoint that you can use?
If that's not what you're looking for, keep reading!
What features should be included in the best roadmap tool ?
A roadmap requires all the themes, individual features, and forecasted blockades to meet specific company goals. It will be precise if you include Gantt charts, mind maps, native time tracking devices, status boards, sprint management, and other types of automation that make your product development phases easier.
A buyer's product experience starts when using a product, whereas a company's product experience begins right from the product development journey. Remember that when you start your product development journey, you must have various resources, including a product roadmap design.
You are the only individual who knows which roadmap tool will suit your company. Ultimately, it boils down to the goal of your roadmap. So think twice: will your product roadmap simply keep ideas in one place, or will it confuse team members? Once you understand what ingredients to incorporate in the roadmap, start choosing an appropriate roadmap software. Let's begin with popular and best roadmap tools for SaaS companies.
List of best product roadmap tools
Let's look at the special services and features provided by the best roadmap product tools:
1. Airfocus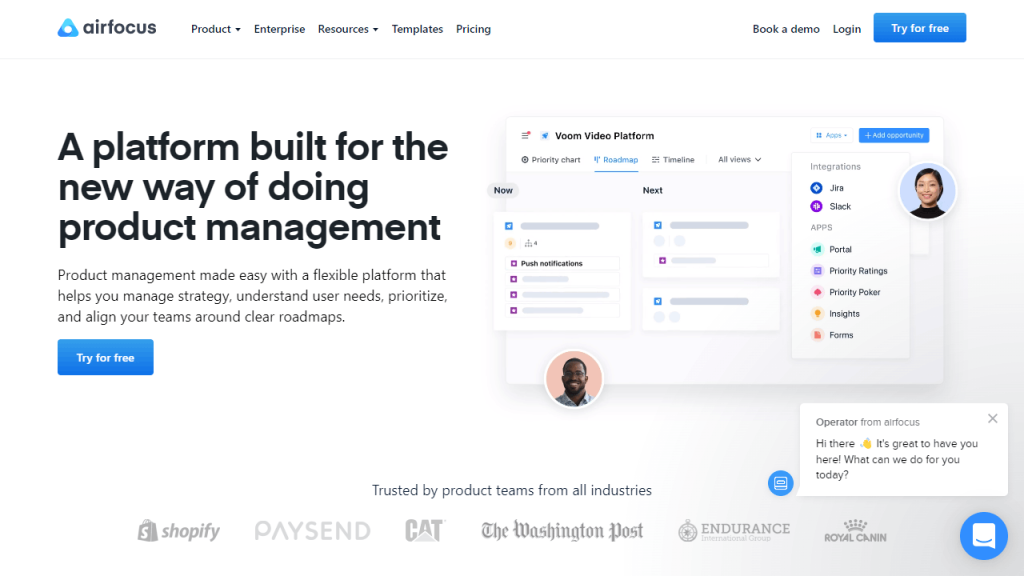 The best road mapping tool, airfocus, allow starting your road mapping quickly as possible by drag and drop interface. It is a modern platform that provides complete solutions for product teams by communicating strategies, building roadmaps, creating a to-do list, and connecting members to solve issues.
Airfocus also lets integration with Trello, Github, JIRA, and Asana. Having a paid plan in Zapier will open more horizons to integrate your projects.
Airfocus not only stands for designing and sharing roadmaps but also has the ability to create your own set of custom ideas and views.
It is combined with a unique prioritization feature called Priority Poker. This is an interactive edifice for making decisions collaboratively and quickly.
Pricing:
Coming in @ $ 15/user/month and allowing a 14-day free trial. The important point is that the above-said integrations only come with the premium plan.
2. Trello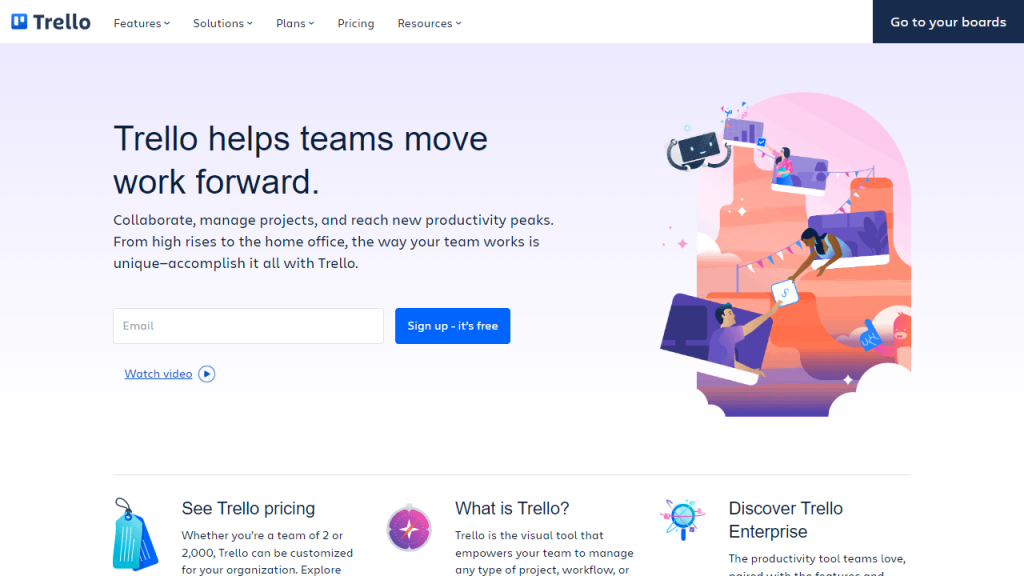 Trello is the best roadmap tool for managing projects. You can create a sequential roadmap with this tool, such as Now, Next, and Future. You can visually track your tasks and put your card on the board to see who is doing what.
Each card on the board will produce a different idea and feature. Cards easily move to the next level that the task operator can easily notice. So, Trello enables collaborative functionality in the easy-to-share mode.
Trello allows connection with other project management tools, including GitHub and Airfocus. With Trello to Google Sheets, you can combine project progress and deadlines in one place. In addition, you can merge data from different projects in one spreadsheet to see overall progress. No coding is required.
The drawback noticed in Trello is that it is hard to prioritize, and you'd have to create a new board if you wanted to view it for stakeholders.
Pricing:
Trello allows free access to the board. However, you should opt for their premium plans if you want integrations and different views. Pricing plans start @ $ 9.99/month, so Trello is best for small teams.
3. ProductPlan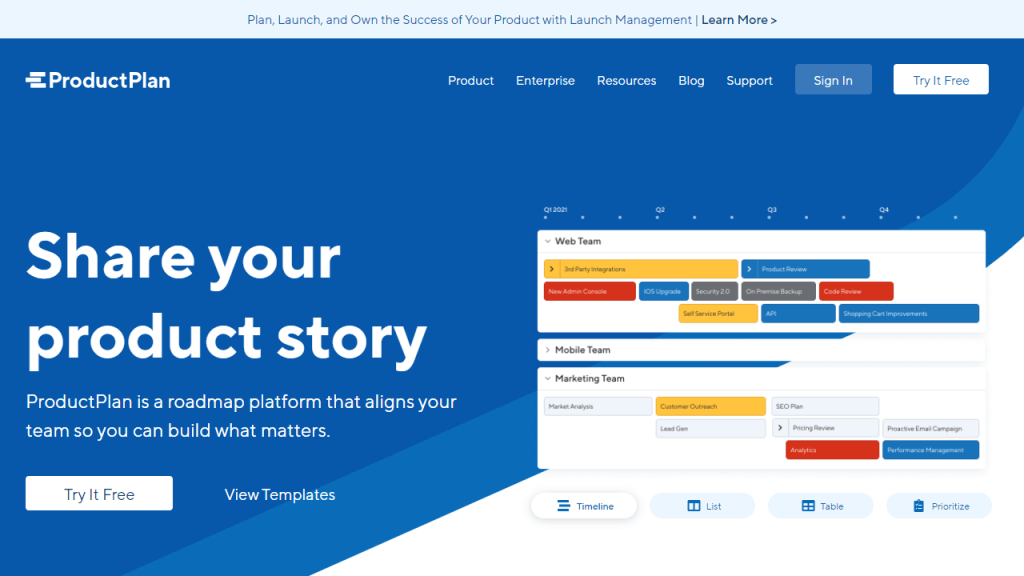 ProductPlan provides ready-to-go roadmap tools. You can easily build a roadmap using the drag-and-drop interface. It is best to share your projects with team members. You can choose or remove your timelines easily. You can color items with an option to add milestones.
Easy Synchronization is the main highlight of the ProductPlan with merging data and crucial tools on one platform. Unfortunately, it doesn't allow you to import a spreadsheet to build an initial roadmap.
It allows unlimited roadmap viewers when comparing Trello, so you don't have to pay when sharing it with stakeholders. It will provide a high-level picture view. ProductPlan seems to be a little overwhelming at first. Though it is a completely web-based tool, it allows updating your project offline.
Pricing:
Coming with a 14-day free trial period. Pricing starts @ $ 39/user/month. At this rate, you can access the important features. You can request a consultation if you require custom roadmaps.
4. Aha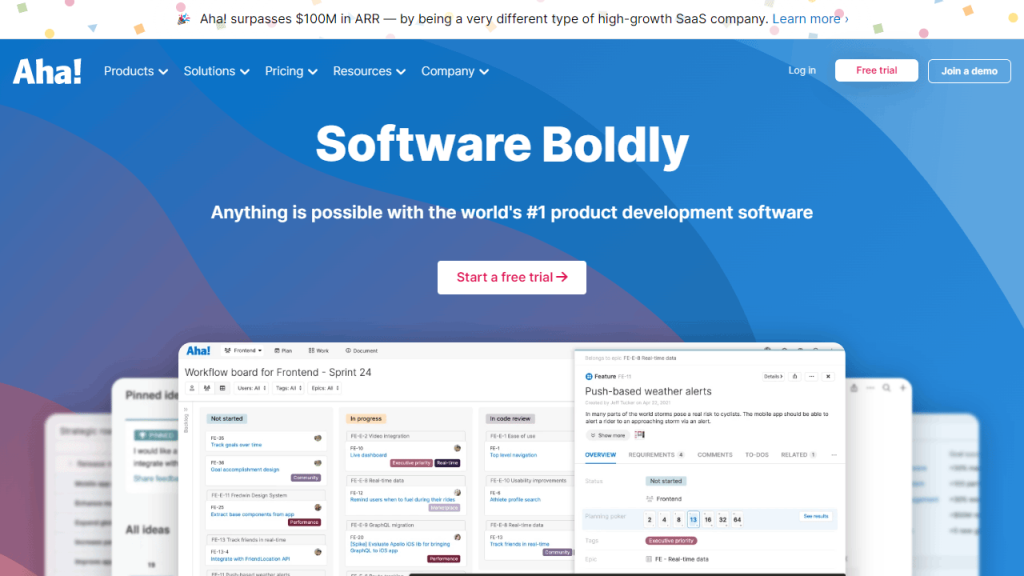 Aha is a popular road mapping tool have over 250,000 clients. The roadmap software sets strategy and prioritizes features and visual plans as per what you want. Besides, it allows the creation of strategy documents using six different templates.
Sharing roadmaps never be a constraint for Aha users. You can send it as an image or a pdf that makes customers and stakeholders easy.
Aha, isn't provide roadmaps alone. Instead, it enables you to set goals and initiatives for your final roadmap.
You can create a perfect agile development environment with Aha. Users can integrate projects with other tools, customize the UI, create workflows, and automate tasks are added features. Your project team will get everything in one place.
Pricing:
They have three payment plans, starting with $ 59/month/user; this is the basic plan. you can choose enterprise plans @ $ 99/month or @ $ 149/month for large projects.
5. Craft.io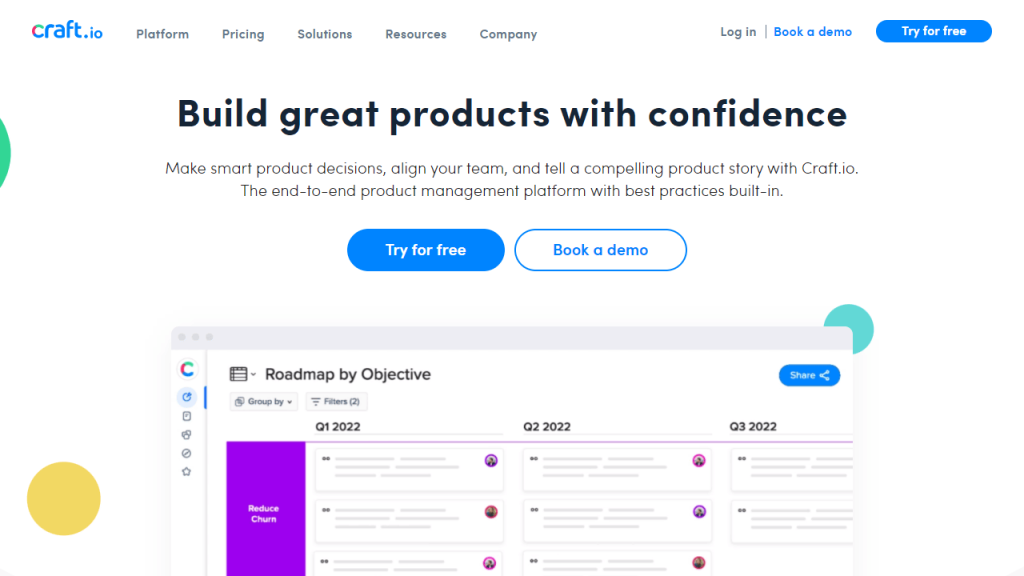 Craft.io is a collaborative project management platform with features for workflow planning, feedback capturing, and road mapping. You can share and prioritize key decisions, define product specifications, and manage assignments.
It is packed with sharing and merging features with various roadmap views. Further, you can integrate and collect product data and link persona, OKRs, and themes.
Craft.io enables the integration of other roadmap tools such as Github, Jira, Azure DevOps, and more. So, you can hook up your product plans to teams across your organization.
Pricing:
Starts with @ $ 39/month/users. Also, you can quote to get enterprise plans.
6. Zoho sprints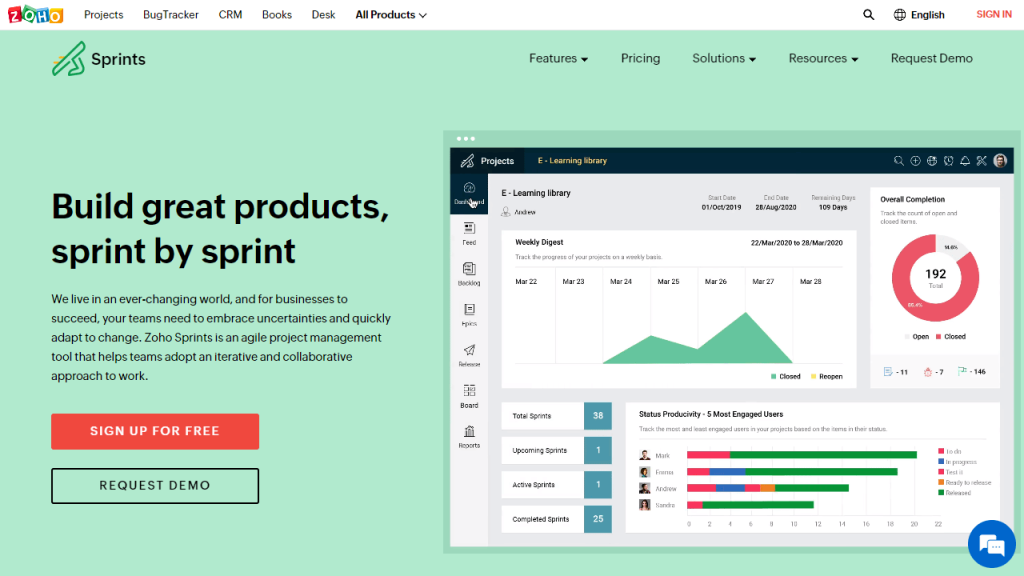 It is best for planning and tracking product releases. Zoho sprints empower the agile team to plan, track, and deliver lovable products to their customers. In addition, you can create a transparent and well-structured product backlog with the drag-and-drop interface.
Moving from the Scrum board to the sprint backlog will be an easy task with Zoho sprints. Interaction and association are vital in every aspect of life and even more significant when working with cross-functional teams to build products for your clients. In Zoho Sprints, product teams can work together within the context of their work through performance like virtual meetings, built-in chat, and an interactive project feed.
You can sync your code repositories, integrate with CI/CD tools, and get contextual documents for your releases. In addition, it allows integration with the tools like Github, Bitbucket, Azure DevOps, etc.
Pricing:
Starts from $ 14/for 12 users with monthly billing. The free trial is also available.
7. ClickUp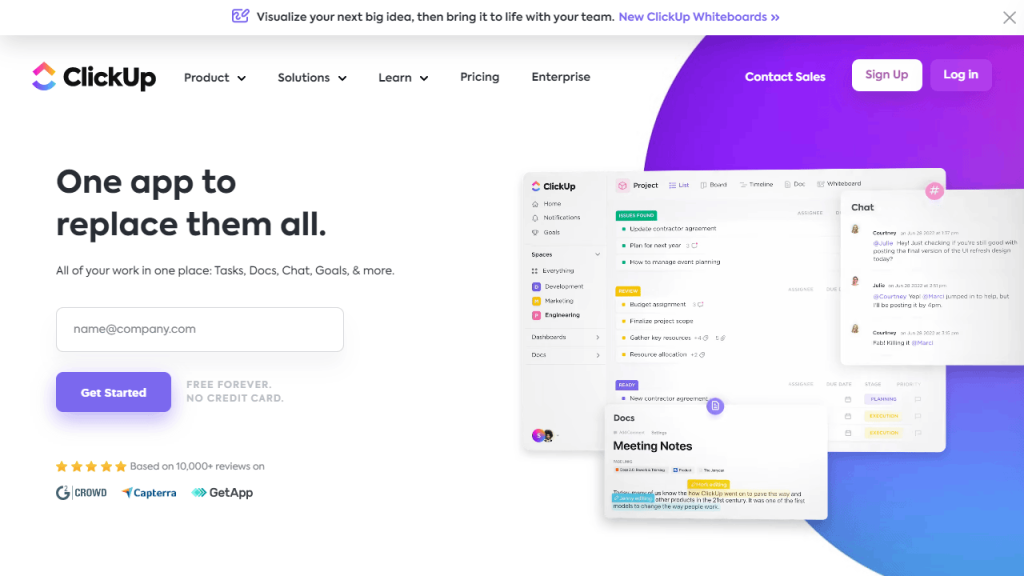 ClickUp is all-in-one roadmap software that enables tracking, planning, and managing any work. Goal tracking with collaborative docs and in-app chat will make your effort easy from task lists. Agile scrum management, product action plans, A/B testing, and client account management could ease with their premade DIY templates. Multinational corporates like Belmond, Samsung, and IBM use ClickUp product management tools with support 24/7.
Native time tracking, Gantt charts, mind maps, and status dashboards are the key product roadmap features that ensure resources are allocated properly. In addition, you can track progress in real-time, connect tasks to goals and keep your ideas organized with Goal Folders.
ClickUp offers integrations with Dropbox, Slack, G.Suite, and many more tools. You can merge your task through Zapier as well.
Pricing:
ClickUp is free for unlimited users with some feature restrictions. Paid plans starts from @ $5/user/month.
8. Monday.com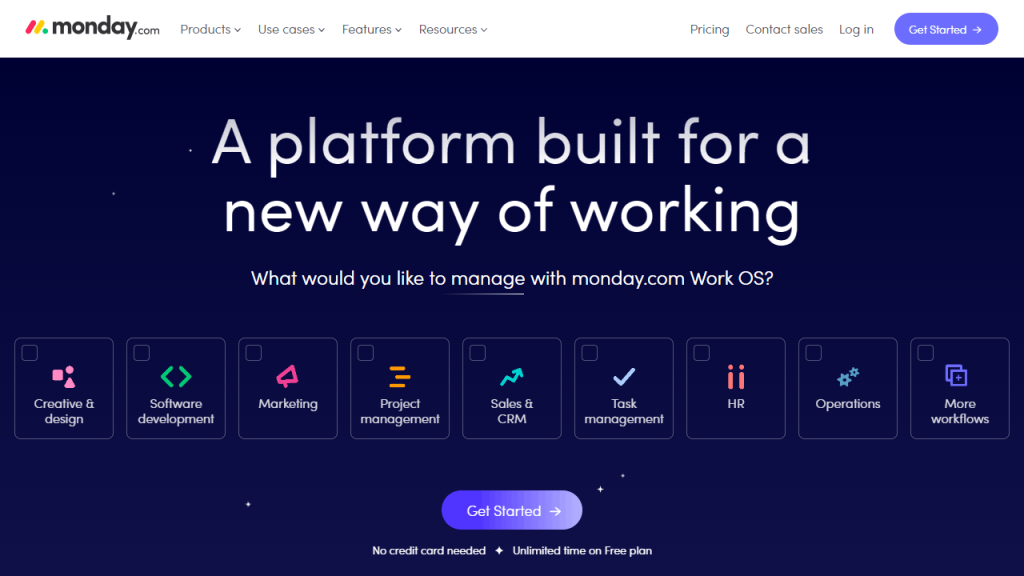 Monday.com is a simple and intuitive user interface that helps big and small teams to create roadmap solutions. Their graphic and flexible features allow the agile workflow to collaborate on projects. Moreover, you can centralize all your Work, tools, processes, and file into one Work OS. Besides, the easy-to-use automation and real-time notifications will ease your Work with 24/7 support.
Pricing:
Individual free plans are available. Premium plan starts from @ $8/user/month. You can quote for project consulting.
9. Roadmunk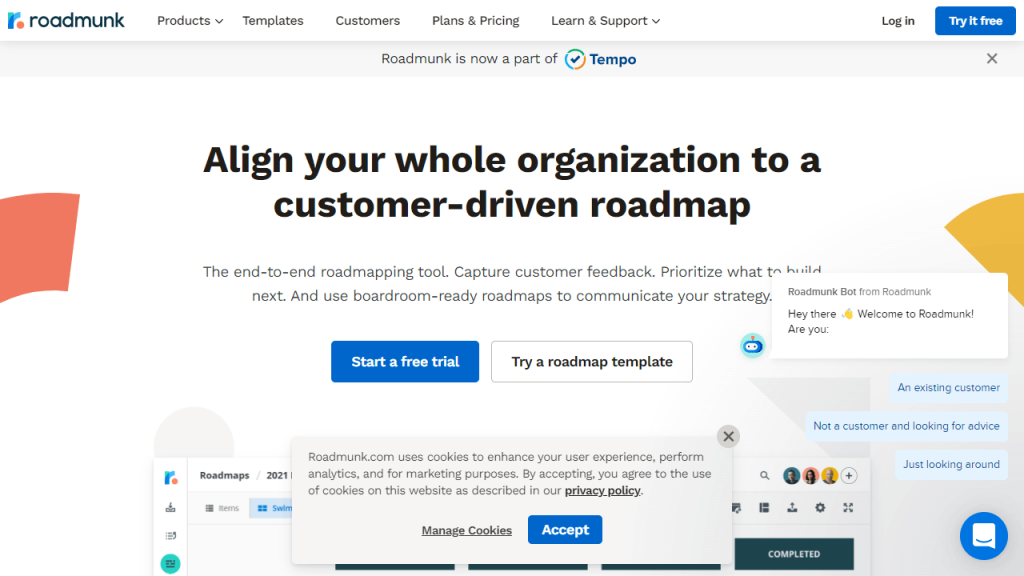 Next up we have Roadmunk who provides end-to-end road mapping solutions with their prioritized boardroom. It offers traditional timeline roadmaps, Swimlane Kanban board for agile teams, and "Master" for combining multiple roadmaps in a single view. This master view is unique to Roadmunk, which brings all work together.
You can create different views of the same roadmap when communicating with stakeholders. Besides, you can publish it as PNG slides. It has several built-in tools like Feedback Portal and & a Chrome extension. Again, their built-in Jira integration will turn your epics, backlog, and stories into an enticing roadmap.
Pricing:
Plan starts from @$ 19/user/month. However, the most popular plan offers $ 49/user/month. This plan touches nearly every feature. For two-way Jira integration, you must pay $ 99/user/month.
10. Productboard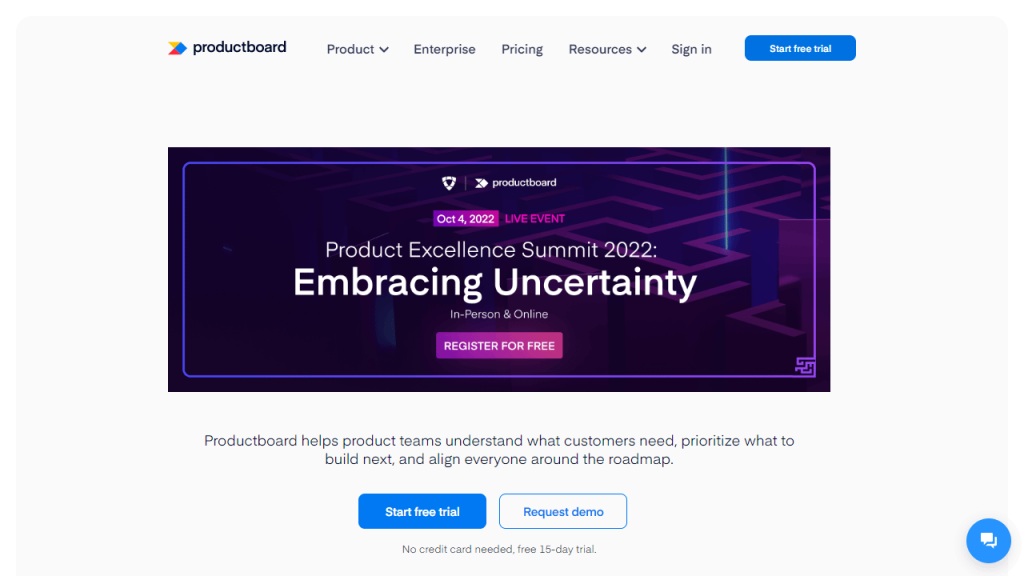 Productboard is a comprehensive tool for interactive roadmaps that lets standardized processes, clear prioritization, and visibility across all work teams. You can integrate feedback from different sources and place it on a single doorstep. In addition, you can share an agile and customizable product roadmap with your stakeholders.
Integrate features with Jira, GitHub, Trello, etc. cross-team collaboration is easy with the Productboard.
Pricing:
Starts from @ $ 20/user/month. Their pro plan will allow access to all features @ $ 80/user/month. You can request custom roadmaps with your suggestions.
11. Prodpad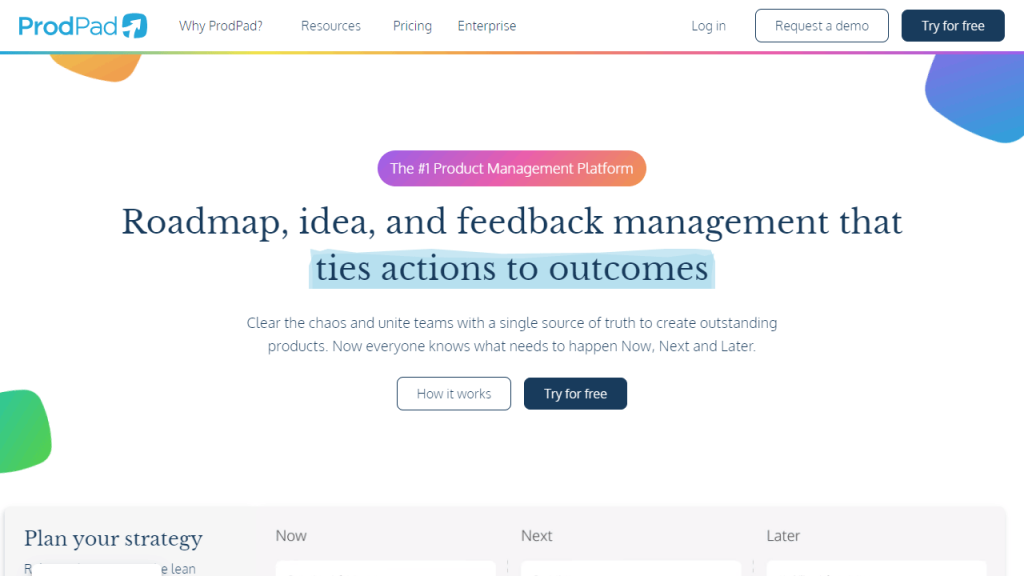 Prodpad is best for lean product roadmaps with customizations. Its powerful drag-and-drop visual editor allows the creation of the Now, Next, Later roadmaps. In addition, Prodpad will support your OKRs and measure success. The tool is also focused on facilitating product developers to know the customers' wants.
Multiple versions of the lead product roadmap can be published. You can print a PDF version or keep it online using an embed code. However, users feel difficulty in navigating between designs.
Pricing:
They have different price list for each feature. You will get full access to the roadmap, ideas, and feedback @ $20/user/month. Whereas, for publishing, Power-up, OKR Power-up, Portfolio Power-up, etc., will get @ $10/user/month.
Instead of these best roadmap tools, you can choose the best free product roadmap tools such as TeamGantt, Productific, Openproject, and Draft.io. Try them out for limited projects, or choose a premium roadmap tool from our list.