Important components of sales performance review- a manager's guide.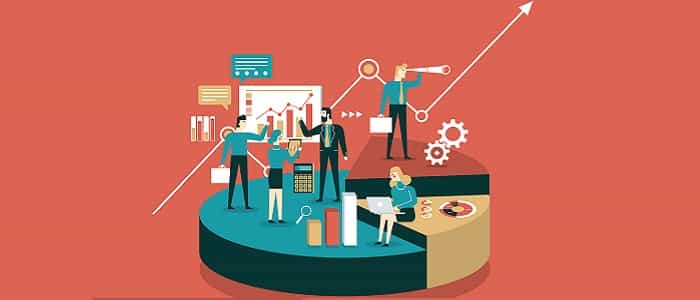 Sales performance reviews will help you to rectify your sales activities and also it may help to create new methodologies or strategies to improve sales development operations. Sales performance review helps you determine which salesperson perform well and which don't. With this sales report, you can reward the team members according to their performance. Through the assessment, salespeople may learn of your expectations and set their targets accordingly. You may develop training and counselling programs for the sales team based on the outcomes of the sales performance. The valuation may also lead to a promotion for strong salespeople and dissolution for weak salespeople.
Sales performance reviews are yearly meetings between sales managers and each individual reporting sales rep to chat performance, objectives, and career paths. Usually, these meetings happen once per year and bid opportunities for employees to discuss merit raises, promotions, and move towards their career goals. The sales performance report contains statistical data which may help to analyze a sales person's efforts by measuring the amount of work he/she put in. for example, you can count the number of calls makes to get an appointment. The sales management process may also focus on an employee's sales results. For example, you may count how many products a salesperson sells and how many returns he creates.
The followings are the best practices to improve your sales review
Irrespective of the industry that you are engaged, sales performance reviews are something every sales team member goes through. A performance report offers an open discussion between the manager and employee to address sales evaluation, positive feedback, and frame plans to enhance performance. Annual sales reviews can often seem intimidating to employees and managers, equally. However, when the performance review process is managed efficiently, these meetings offer great chances to fortify both employee confidence and performance.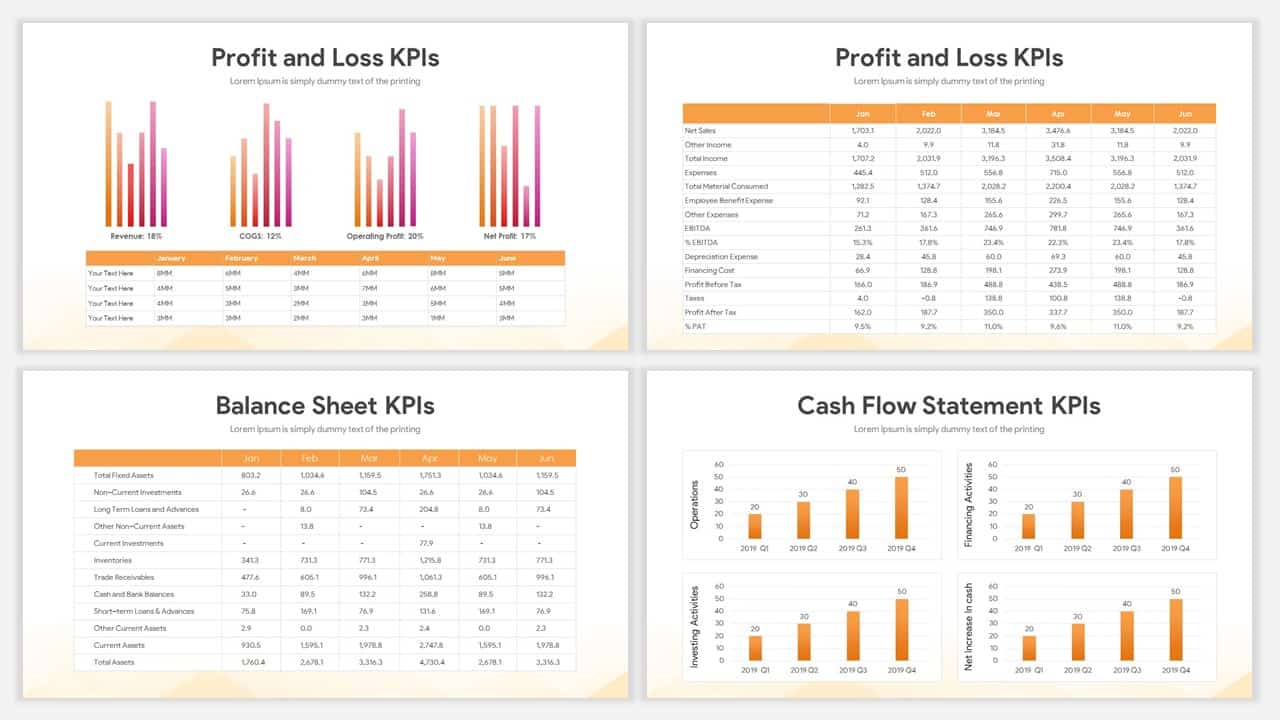 1. Report negative feedbacks to make sales improvements
Frame bittering experiences from the market to create a better future for your career. Though, it's not a cakewalk for salespersons or managers to discuss poor performances. Discussion on negative feedbacks will provide positive results for both managers and sales reps. For instance, if the sales reps get poor feedback regarding the quality of the products, the sales manager can report to the higher strata of the company, and force them to modify the product to stay competitive in the market. Sales managers should stay on the discussion even if the higher official doesn't so, but it should be complemented by a solution that gives the employee adequate means to improve performance or solve the matters at hand. Whether it is negative or positive, feedback should be intact with:
♦ report your issues quickly before they become larger problems
♦ focus on the individual and attentive on one issue at a time
♦ Impartial and free from outside influence
♦ Positive and enclosed with actions to solve the problem
Sales reviews are based on personal experiences and the feedback you give should precisely resonate with the performance of each salesperson you're reviewing.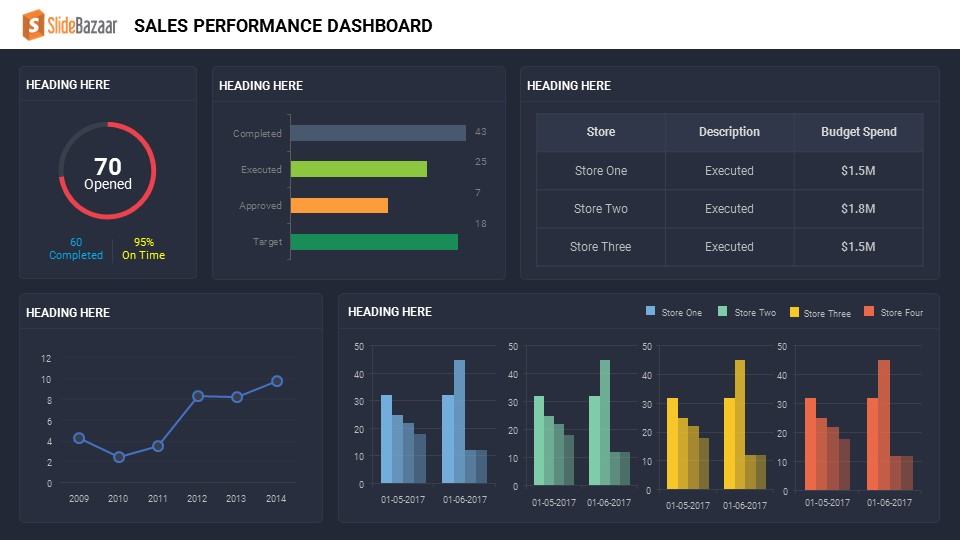 download: sales performance dashboard PowerPoint to show sales statistics
2. Create strategic goals and develop a plan to achieve them
A faithful sales review will open the discussion to evaluate existing goals and set new goals for the coming year. Each salesperson is looking to achieve their prescribed quota. To meet the targeted quota is the primary goal of a sales rep. so; they need effective quota planning strategies to fulfil those primary goals. However, vibrant salespersons may also have individual goals that they work towards alongside their quota. Here are the key ways to ensure goals and strategies:
♦ Organize goals with company objectives: Every employee goal set should bring into line the business' principal objectives. It should be a project, action etc. that the individual can perform and eventually help the organization attain its overarching goals.
♦ Confirm reps have a direct influence on the goal: Irrespective of its quota, team objectives, or an individual goal, salespersons should be able to impact the success of their goals. Goals that employees don't have any control over will cause confidence to drop and performance to follow suit.
♦ Consider individual career ambitions: Individual employee aims should always take career developments into consideration. This can include anything from intensifying skills and knowledge to cooperating with other teams to gain the experience they need to improve in their careers.
3. Dedicate yourself and do more than periodic sales performance reviews
If you make a calculation, you can see how many days in a year you are engaged with your sales goals. It is amazing to understand that you have only 260 days to work. That is, per week you have 5 working days, 52 weeks multiplied by 5 days of work per week equal 260 days in the market or in the office. If you are extending your work into 1 more day then you will get more than 50 days. Sometimes, you feel this is an awkward view, but if you want to achieve your goals or more than the goals, you have to keep this on track.
Preferably, managers should make time to meet with their reporting reps in a weekly one-on-one meeting to check in on day-to-day tasks and actions. For greater goals and aims, managers should frame a mid-way check-in at the very least. In a perfect world, managers should check in monthly or weekly on goal progress.
Create actionable strategies on the basis of positive sales reviews.
If you are putting these reviews into action, you are set up for success. This ensures that annual review meetings are beneficial for sales reps and open the door to opportunities to increase performance and advance in their careers. Meanwhile, managers should keep continuous communication with their fellow members without creating stress on them. They should also incessantly check in to keep reps on track to meet ends and ensure each individual has the means they need to realize their professional goals. That way, confidence stays high and performance is getting the best out of it.