An overview of sales management process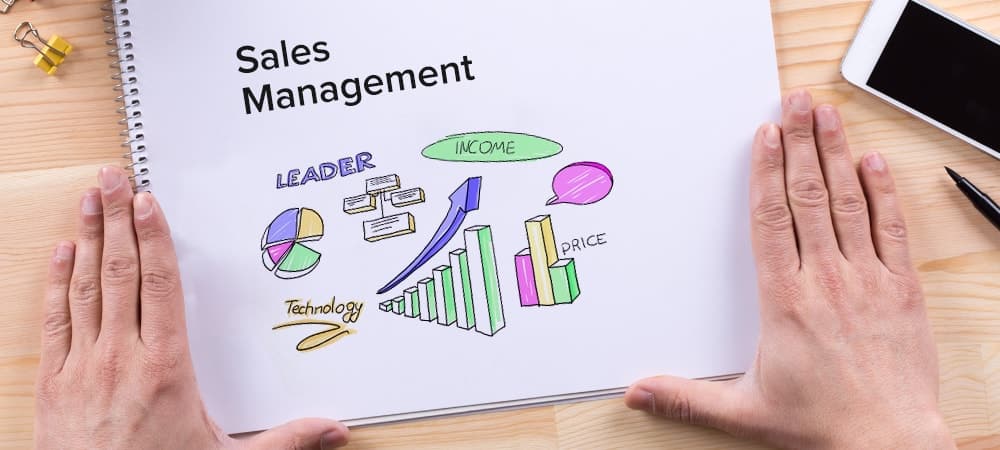 The ultimate aim of any business is to make more profit and have their own place in the competitive market. If you want to build a brand that places you a unique position in the market, you should a precise sale management plan. There are so many buoyant parts within an organization, the sales management process required to be fully understood to ensure each "features" of the collective sales effort for operating successfully.
There is only one primary focus that should be carefully handled by a sales manager. That is, maximizing profit and gives a satisfactory service for the customers by providing the best possible value product.
What is sales management?
Sales management is the organization of people and resources to efficiently produce the anticipated goal. These long term goals can be wide-ranging, however, they are usually increased sales volume, contribution to profits, and incessant growth. Sales managers have a variety of task to achieve the desired goals, they have responsibilities such as recruitment, training, demand/sales forecasting, establishing quotas/objectives, budgeting, organization, compensation, and sales performance evaluation. At the end of the day, however, the most significant role of sales management is not to manage sales, but to manage the salespersons who make the sales.
Importance of a sales manager
Without a sales-manager company can't coordinate the sales team. Sales manager have one of the most significant roles in any organization. If a company working without the patron ship of a sales manager, their efforts might be as water lines. A good manager systematizes and pushes their sales team towards attaining their goals of increased revenue and productivity. The manner and principles of the sales teams, shaped by sales management, can help generate passion and lift morale among salespersons or sales representatives.
A sales management strategy is a must to bring revenue for the organization. When it comes to increasing sales performance for any size of the task, no matter the business, the secret to success is constantly precise sales management processes. Besides supporting your organization achieve its sales targets, the sales management process enables you to stay in tune with your business as it grows and can be the difference between existing and thriving in an increasingly competitive marketplace.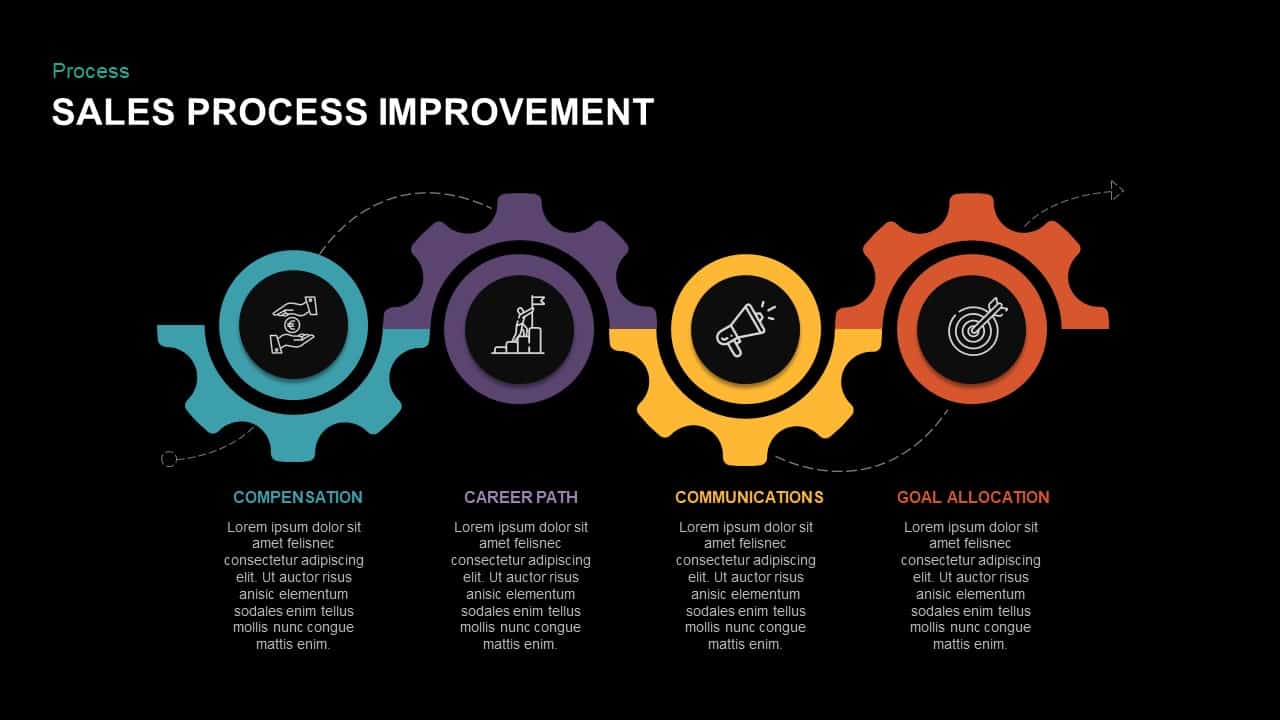 Whether you are a new or experienced sales manager, you should be able to assess and understand the abilities of your current sales team with the following elements of sales management. Once you have a clear image of what processes to monitor and how to keep track of them, you'll be prepared to pinpoint matters early on, coach people before it's too late, and have a better outline of the responsibilities the team should be doing to increase its sales.
The important aspects of the sales management process
1. sales planning or sales operations
The sales management process involves setting the objectives toward which the sales team will work. It is a detailed plan which enables a team to work for their tasks and realizes it's by defining their area of work. Some of the individual responsibilities involved are setting overall sales targets, quotas, demand/sales forecasting and strategy.
2. Recruitment of sales staff and team building
This is an integral part of sales management. Sales team building is a balancing effort which should be done only after a thorough evaluation of the capabilities and skills of a salesperson. Sales managers are entrusted with managing the staffs they have under them. This ranges from the enrollment and hiring of staff, through training and one on one coaching. When it comes to the enlistment of staff, sales managers must analyze the open position, make a job description, and qualify the candidates.
3. sales reporting
Sales management is also tasked with developing and examining KPI's for their sales team. By understanding these pointers, managers are better able to track and make adjustments to increase productivity. Reports passed up the hierarchy allows senior management to evaluate the overall health of sales, as well as the commitment of the sales manager individually. Successful reporting includes using sales metrics, or measurable indicators, that tell you how each aspect of your sales operations is performing and whether you are reaching your targets.
With the standard sales funnel, you should be able to quantify the following four metrics:
• Number of deals in your funnel
• Normal size of a deal in your funnel
• Average close-ratio compared to the numbers of deal that get won
• Sales velocity or a normal deal lifetime before it is won
---
---
Role of a sales manager
---
A good sales rep never directly transform into becoming a good sales manager. A successful sales manager not only creates more sales by his/her own effort but also create sales through motivating, developing and managing competent teams. They must create an atmosphere which should be conducive for the sales target achieving. The below guide will share what does a sales manager do for his'/her organization.
Share organizations vision and objectives.
First of all, the sales manager should give an overall idea about the company mission into the sales team. This vision will give salespersons an idea of what the company is trying to achieve, and help direct everybody towards that goal. It will help the entire team to work together to achieve the sales goals by moving forward.
Share the mission statement
The mission statement is important to any company trying to onboard new hires. It makes a path that workers can latch onto coming into an organization. Without clearly declaring what a company is trying to attain, employees will not have a clear direction.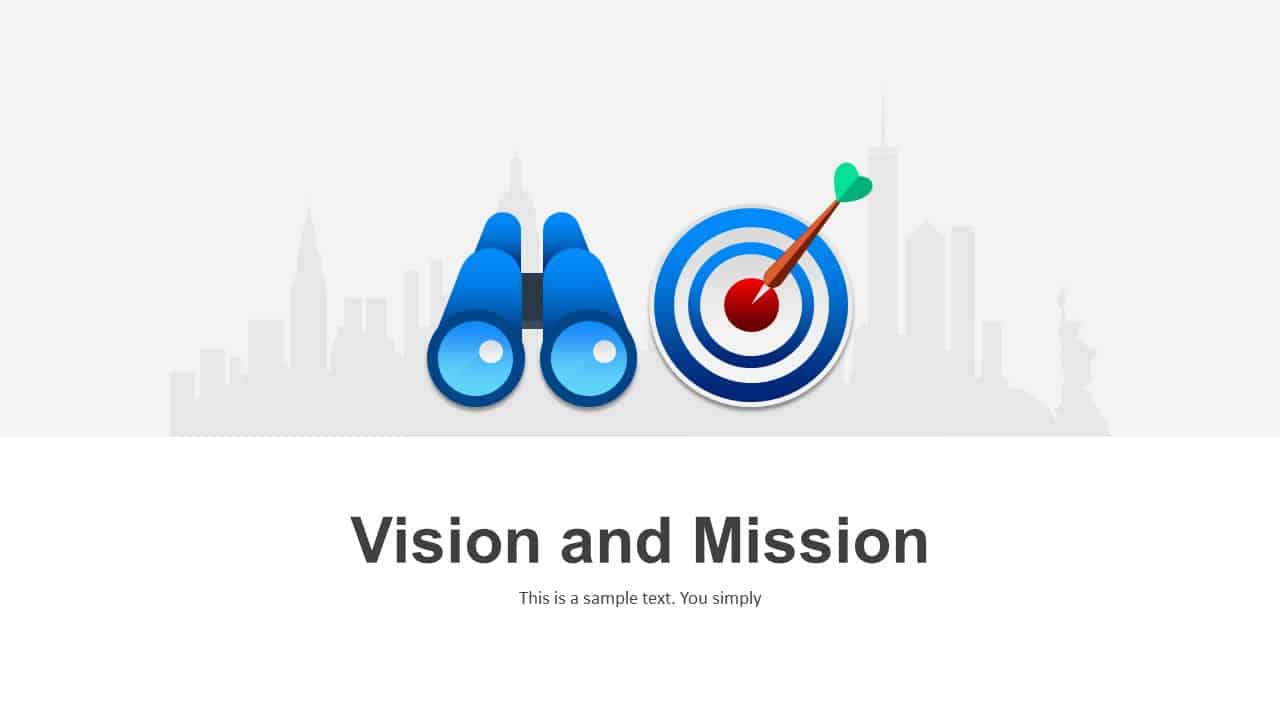 Teach guide principles to the sales team
Mangers are liable to unlock guiding principles that are understood and supported throughout the entire organization. These principles shape how decisions and overall policy will be made and transformed.
Communicate company values
A good sales manager should communicate the core values into his/her sales team. These values will guide how they handle situations and make decisions down the line. It is important to appoint people who grip personal values that are in line with the standards of the company as a whole.
What are the key competencies do you need to become an effective sales manager
Excellent communication skills
The ability to make uncluttered communication with the sales team is a vital skill for a sales manager to have. Managers need to be competent to make clear the expectations and goals of the sales teams. It will help motivate and boost the morale of the colleagues.
Be bold to share and take responsibilities
Being able to give responsibility is absolutely necessary. Managers need to be able to spend time on the things that have the most influential impact, not wasting time on menial tasks. By passing on some responsibility, they are able to focus on what is most important. Managers must be able to trust the employees that they have appointed and trained to do the necessary tasks. You can align the tasks if you have a trust on your team members.
Have a good knowledge of training strategies is a must for a successful sales manager
Training can be the most vital activity for a sales manager. As a result, they need to recognize how each salesperson will respond to coaching, and when it will have the best effect. A good coach knows when it is best to deliver feedback and when it's best to allow the teams alone to do their work.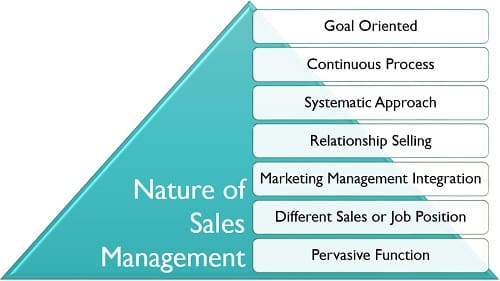 Be always observed talent and potential
It is up to the manager to form a skilled team. It is therefore essential for the manager to be able to spot capable prospects and retain high performers. Along with this, good managers must be able to know when to coach up poor performers or sidestep them from the team. To do these things, the manager should be focused on the entire team and tracing out the most talented and the least talented.
Focus on long-term goals than short-term gains
Managers must have a vision or the skill to frame long term plans. They must be talented to look further into the future to consider possible chances or navigate potential problems. Having a short vision can cause immense problems down the line. If you want to get consistent sales outcomes you must think about long-term planning.
Ability to work under challenging situations
Sales manager job is always confronting challenges and threats. It is a pressure-filled job. So, stress may mount up when you meeting challenging situations. So, a manager should have stress managing skills along with their sales skills. A good manager will always be able to think clearly and hold a positive attitude when times are at their most complexes.
Time management skills
This is important for the individual sales manager as well, a good manager must be able to manage or judiciously handle the time of their sales teams. By classifying and removing ineffective and time-wasting tasks, managers are able to focus the sales teams on the actual selling.
If you're interested in becoming a sales manager, or a better sales manager, it's significant that you first understand the importance of the sales management process, including the planning and goal setting tasks that come with it.
To provide a clear view of your sales management process, you need a well-organized sales funnel.
A sales funnel delivers a clear view of the openings available to a sales team, precisely showing the revenue the team is going to make in the months ahead.