10+ Best Technology Related PowerPoint Templates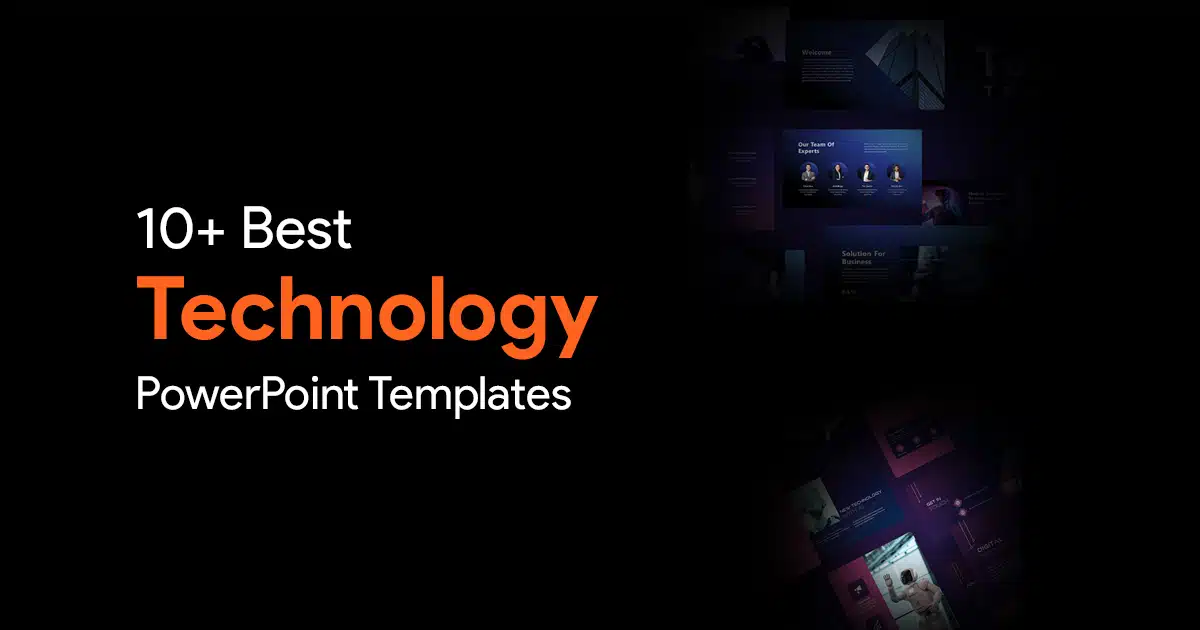 What template can help you when you have a presentation related to technology? Of course, you'll want to use technology PowerPoint templates for such presentations. We have something for you if you are a businessman, teacher, tech pro, or student. This article shows eye-catching and the latest PowerPoint templates related to technology, science, networking, cyber security, cloud computing, Artificial Intelligence, Virtual Reality, Robotics, etc. All the templates are highly customizable and created with current technology trends in graphical design. Let's go through each.
1. PPT Technology Template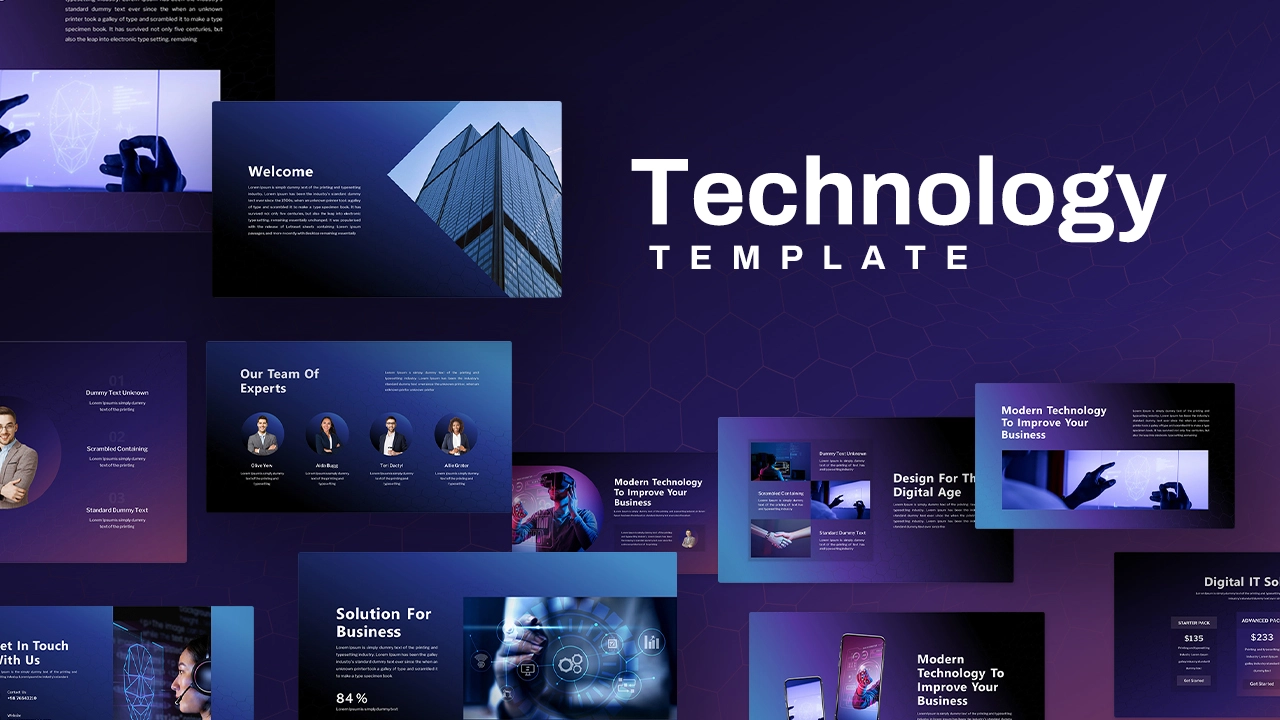 The PPT technology templates offer a variety of up-to-date slides that are perfect for science and technology presentations. These templates are designed to incorporate modern graphic design trends that are ideal for showcasing your company profile, especially if you are in the IT industry and specialize in areas such as artificial intelligence and virtual reality. These PowerPoint designs will surely capture your audience's attention with their sleek, dark-tone backgrounds and images of the latest technology presentation gadgets.
Utilizing these templates provides an engaging and informative visual representation of your company's new adaptations in computer-related businesses, allowing you to effectively communicate your message and stand out in a competitive marketplace.
2. Technology Presentation Template
The technology presentation template contains 21 cool infographics for technology and business pitches. This template best allows startups to introduce their business models using readymade PPT slides. The pink and purple duotone combination will discuss the company, vision, mission, services, expert team profiles, portfolio, and SWOT analysis. The technology presentation template also contains graphs, charts, and vector-based designs for IT presentations. Use technology slides to make a compelling presentation on digital services and products.
3. Tech Startup PowerPoint Template
The Tech Startup PowerPoint Template is an ideal solution for startup companies looking to showcase their digital products. With its modern and futuristic blue gradient background, this presentation deck is perfect for app businesses and company profile presentations. In addition, this professionally designed template features easy-to-edit slides that allow you to highlight your company's business details and achievements. Whether you are looking to pitch to investors or introduce your startup to potential clients, this template will help you create an impressive and compelling presentation. This template includes the following slides:
Introduction slide for technology presentation
Lean Bot with virtual headset background
Welcome message
About App
Slide for detailing App features
What we do
history timeline
Website version
Team template
Investment mode
And many other futuristic designs
4. Cloud Computing PPT Template
The Cloud computing PPT template is the latest and modern option for companies looking to present their cloud-based services. The two-tone color mix pattern gives a professional and futuristic feel, perfect for showcasing cloud application services, cloud storage solutions, corporate IT infrastructure, and remote data management. In addition, the template offers a great platform for introducing complex cloud concepts and presenting them clearly and concisely. With its cloudy imagery and technology-themed design, it is an ideal choice for any cloud service provider looking to make an impact with their presentation.
5. Space Infographic Template for PowerPoint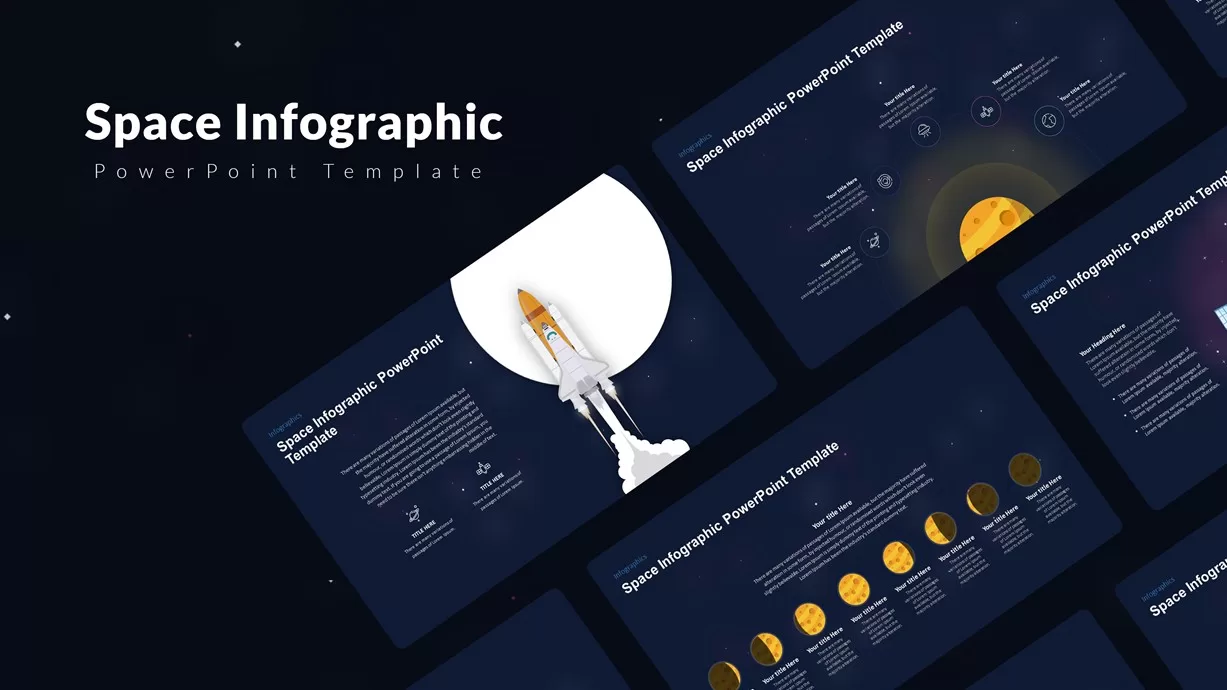 Space infographic template for PowerPoint presentations is a great way to make technology presentations more engaging and visually appealing. Using modern infographic clipart, teachers can inspire their students to explore the wonders of space and science. The design elements, such as astronauts, space shuttles, rockets, and Earth, along with Harvey balls and rocket launching on the planet, can be incorporated into any technology presentation, making it a versatile and adaptable choice.
Additionally, the dark mode space PowerPoint designs create a futuristic and immersive atmosphere that captivates the audience's attention. Finally, the space infographic is an ideal design for technology presentations, providing an umbrella diagram that suits any technology presentation, whether it's about astronomy, physics, or engineering.
6. Software Presentation Template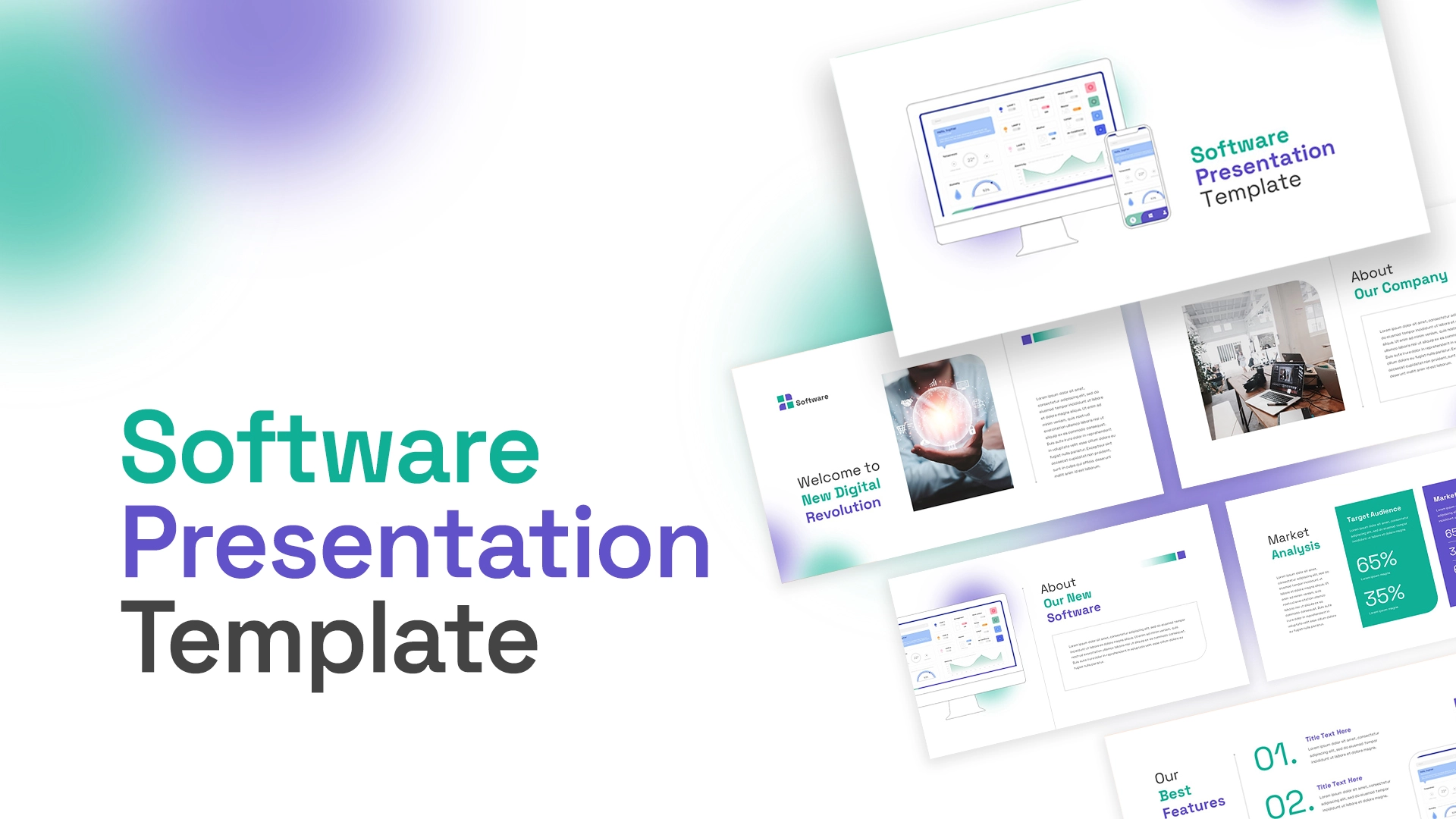 A software presentation template is an essential tool for startups and established companies, enabling them to showcase their software projects and company history to potential investors and clients. This software PowerPoint template provides a range of industry-specific layouts and content themes tailored to software development projects' needs, making it easier to present new software products and highlight their key benefits. With this template, companies can create professional presentations that effectively communicate the value of their software and help them achieve their business goals. The blue and green combination with white PPT background enables 100% audience engagement with maximum participation.
7. Cyber Security PPT Presentation and Template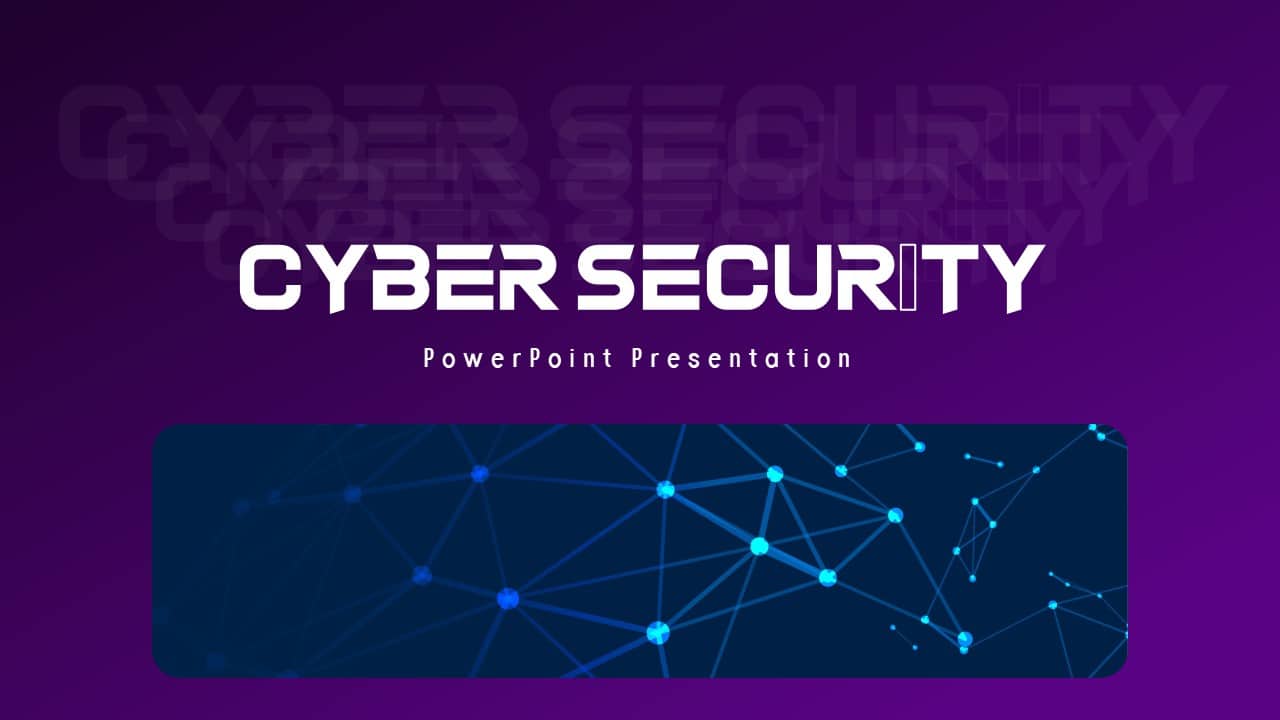 The Cyber Security PowerPoint Presentation is an ideal template for professionals who want to create a visually appealing and informative presentation on cybersecurity. It features a well-coordinated company profile template focusing on business introduction themes, useful clipart, high-definition PowerPoint icons, and editable text holders. With its perfectly created slides and mixed combination, this template is perfect for presenting topics related to cybercrime and security. In addition, it provides an easy-to-use platform for professionals to create engaging and informative presentations to captivate their audience.
8. Drone Presentation Template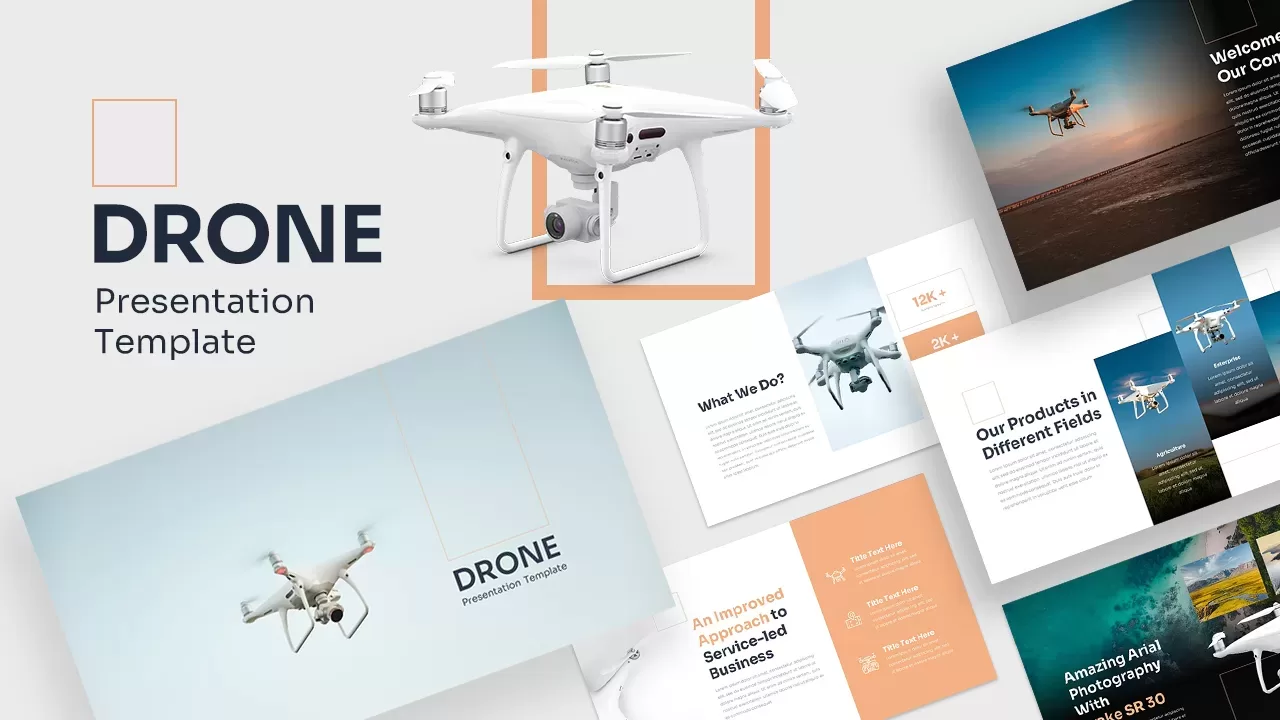 The Drone Presentation template is a cutting-edge technology PowerPoint diagram that showcases modern innovation, scientific advancements, and their applications in defense, business, and other fields. With its visually stunning drone images and data charts, this template is versatile and can be used for multiple applications. Whether presenting the latest scientific breakthroughs or exploring the current state of human progress, the Drone Presentation template provides a modern and professional design to captivate any audience. In addition, the template contains 22 slides with a sales diagram, team template, product types, and all features needed for a technology ppt presentation.
9. IoT Presentation Template
The IOT presentation template presents a technology-themed slide for education and business presentation. For example, teachers can use the template to show how the Internet of Things works. Similarly, business professionals can use it for startup presentations and introducing companies' new business models. In addition, the pink and blue mix halftone template is filled with helpful features.
Duotone yet light mode color themes
Editable infographics
Resizable vector images
Aspect ratio: 4:3 (Normal), 16:9 (Widescreen)
Compatible with all PowerPoint versions and Keynote
10. Artificial Intelligence Presentation Template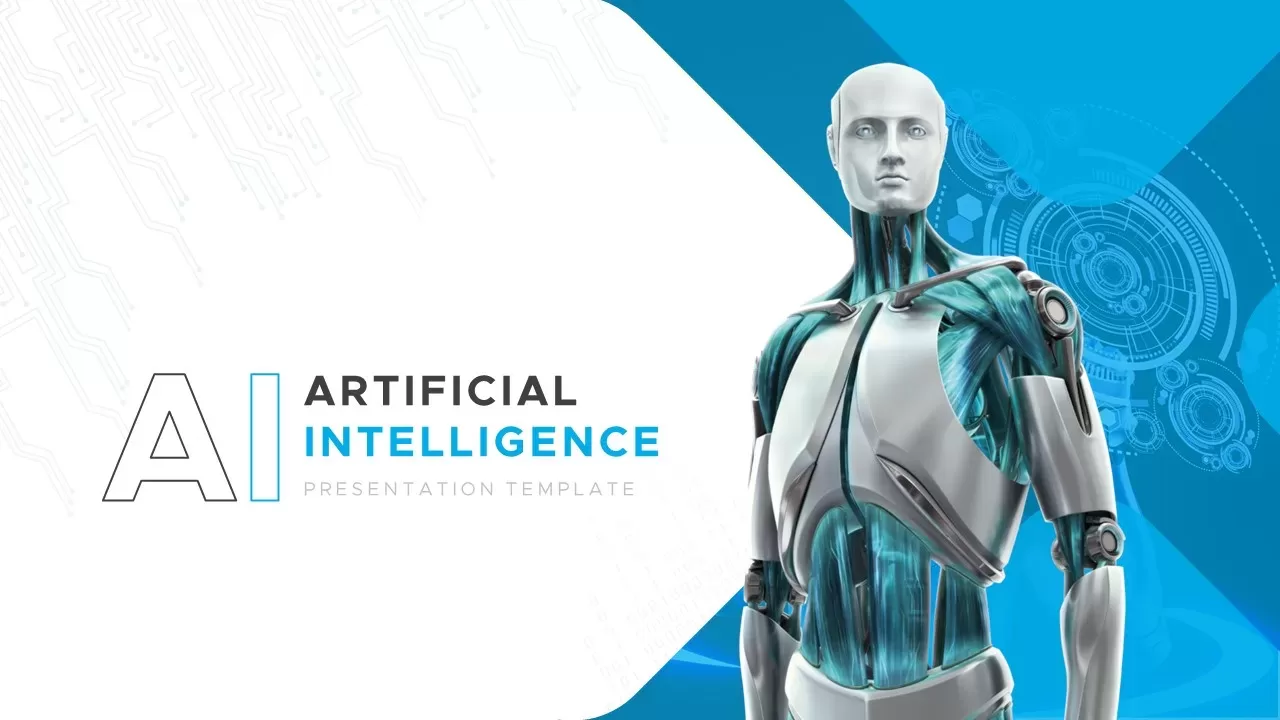 The artificial Intelligence presentation template works well for IT technology-related slideshows. The template is backgrounded with light sky blue and white mixed with an image of a robot. It is fit for business introduction presentations along with eye-catching graphics. It includes slides like:
Cover slide
About us slide
Future of AI presentation
What we do
Company service slide
Company history timeline template
Business strategy template
Achievement PowerPoint presentation
Team slide
Personal profile presentation
Bar chart
And many slides for technology presentation with special reference to company profile ppt presentation.
11. Electric Cars PowerPoint Template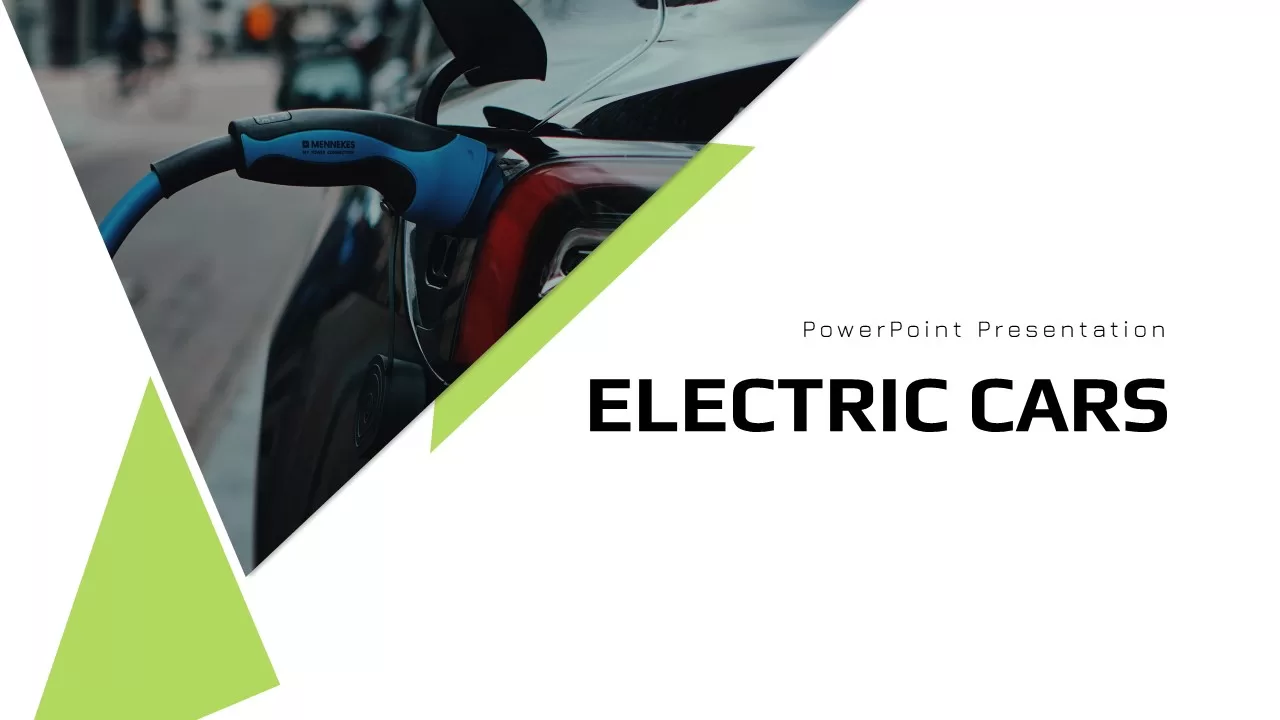 The electric cars powerpoint template is an impressive tool designed for automotive brands, car dealerships, and service centers to showcase their latest models of electric vehicles. The template features a well-structured and visually appealing layout that combines light green, black, and white tints to grab the audience's attention. Whether presenting to potential investors or demonstrating your products to potential customers, this car-themed business template is perfect for creating a memorable and engaging presentation that will leave a lasting impression.
Last word
We've compiled a list of the 11 best technology PowerPoint templates available for premium download. Additionally, we offer collections of science PowerPoint templates and business PowerPoint templates that feature a variety of styles and formats, including free downloads. So whether you're creating a presentation for a tech startup, a science project, or a business proposal, our selection of templates has you covered. With these professional and visually striking designs, you can easily captivate your audience and convey your ideas with clarity and impact.