How to Change the Color of Bullet Points in PowerPoint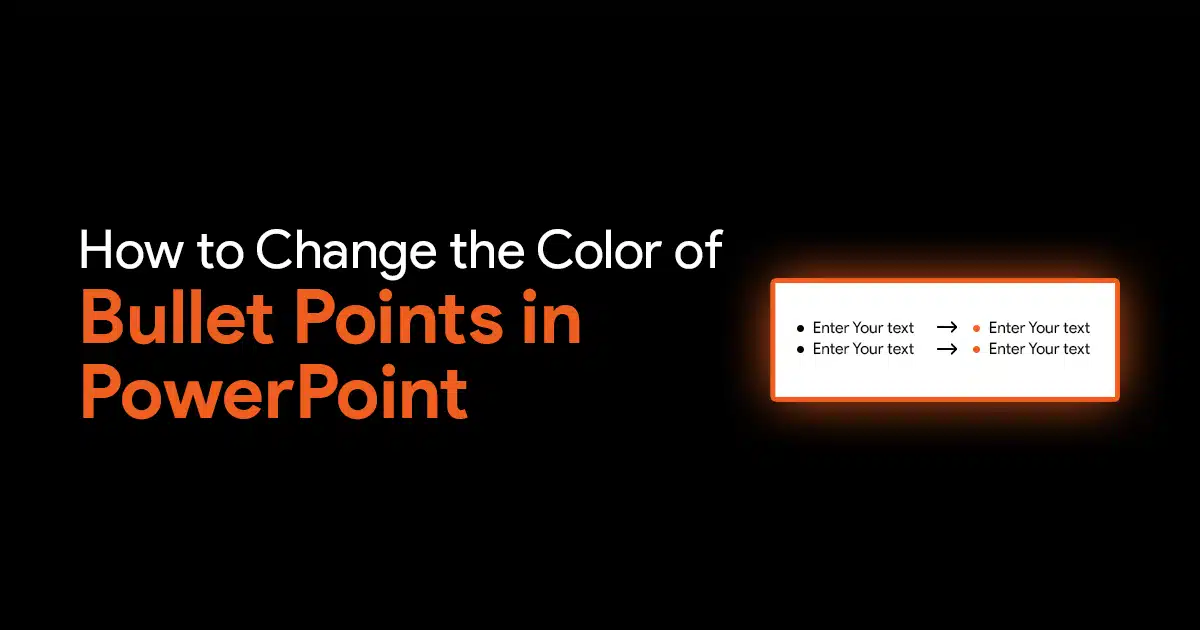 Hey there 👋, welcome back to the SlideBazaar blog. Today we're going to take a look at how to change the color of bullet points in PowerPoint.
We'll post a more detailed article on customizing bullet points in PowerPoint soon. When we do, we will add a link here.
Until then, let's dive straight into it.
How to Change the Color of Bullet Points in PowerPoint
Let's consider this perfect little list: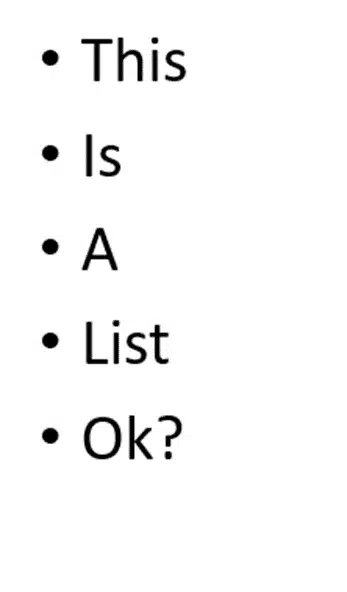 Now drag and select the list, a dialog box should appear that looks like this: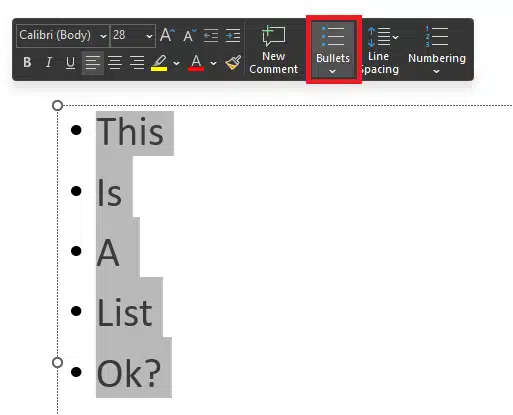 Click on the drop-down below Bullets.
This gives you many options to customize the bullets in your presentation.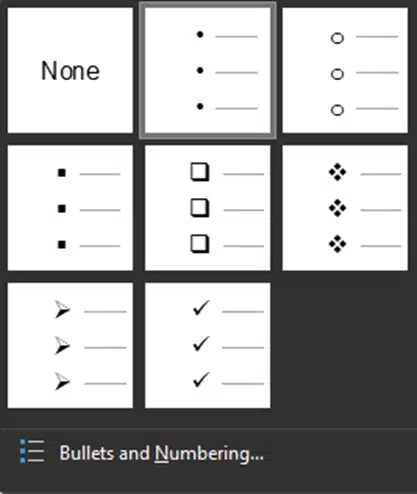 We're almost there. Just a few more steps until you change the color of bullets in PowerPoint.
Click on Bullets and Numbering…
This should open up the following: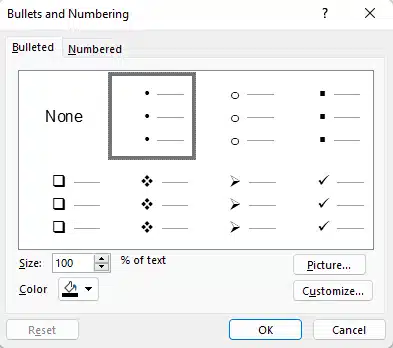 This is where you can customize your bullet points. You can change the bullets, even into something really goofy.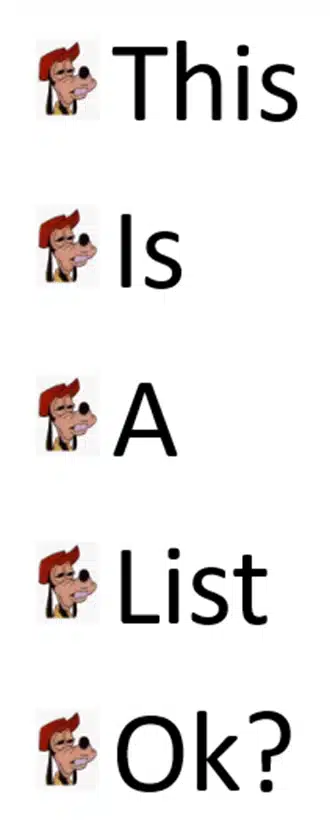 Okay, let's not get side-tracked. Go ahead and click on the little button on the bottom left side right next to Color.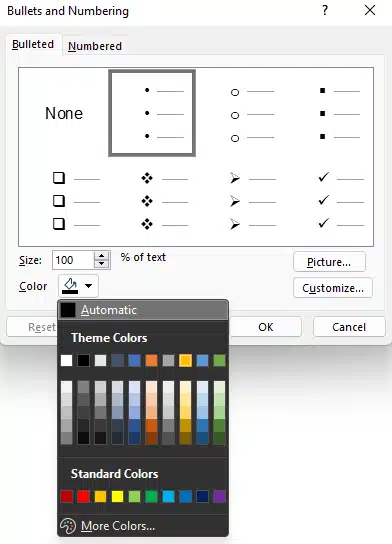 Choose the color you want to change the bullets to, and there you have it: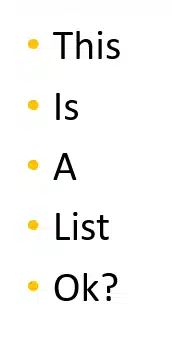 Pretty simple right?
You can also choose different colors for different bullet points if that's something you want. Just select individual list items and repeat the above steps.
The result would be something that would make Thanos proud: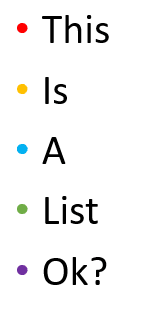 You could also use the Bullets and Numbering dialog box to customize numbered lists, change the size of the bullets, and add special characters as bullets as well. There are really a ton of different ways you can customize the bullets in your PowerPoint presentations.
But should you really use that many bullets in your presentations? Well, we'd have to have another article for that one. We'll add a link here when that's up!
Pro tip: Removing background from images used as bullet points in PowerPoint
If you add images as bullet points in PowerPoint and they might appear like this:
If this happens, just head on over to remove.bg and remove the background of the image. The result will look much better: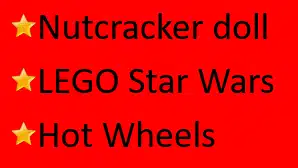 If you want more details on removing backgrounds from images in PowerPoint itself, check out this article.
Why should you change the color of bullets?
Well, you should change the color of the bullets in PowerPoint if you want them to fit a certain color scheme, theme, or template. I mean, it's not necessary that you do, but you may want to put a little pizzazz onto your presentations. Just to add a little bit more personalization or flavor.
As an example, adding Christmas-themed colors to the bullets or even adding a candy cane as bullet points could be a nice touch for all those Christmas presentations. Like the example shown above.
This is a neat little trick that you can use to customize your presentations to exactly the way you want.
Here are some more articles that you may find useful: