6 Impressive Thesis Defense PowerPoint Templates for 2023
When presenting your research findings in a thesis defense, an impressive and visually appealing PowerPoint presentation can significantly affect how the evaluation committee perceives your work. A well-designed thesis defense PowerPoint template can help you convey complex information concisely, making it easier for your audience to understand your research and its implications.
Creating a PowerPoint presentation from scratch can be a time-consuming and daunting task, especially when you're already under pressure to finish your thesis. That's why using premade thesis defense PowerPoint templates can be an excellent option. These templates come with pre-designed slides and layouts that you can customize to suit your specific needs. With these templates, you can easily add your research data, charts, and graphs to create a visually appealing and data-driven presentation.
In this article, we've compiled a list of some of the best-premade thesis defense PowerPoint templates available online. These templates are designed to impress your audience with a professional look. Whether you're presenting your research to a small group of peers or a larger audience of experts, these templates can help you create a compelling and engaging presentation.
Let's get started!
1. Thesis PowerPoint Template
You can present your ground-breaking findings using this thesis PowerPoint template. This pitch deck contains 16 thesis defense slides which will summarize your research inferences with the help of flat vector PowerPoint shapes and data charts. Key features of the template are given below:
Introduction slide
Thesis name slide
Index
analysis presentation
Facts presentation
Template for providing details of literature review
The slide for the chapter included the list
timeline for methodology presentation
Template for providing research result
Slide for discussion
Conclusion slide
And a thank you presentation slide
Suppose you are a student running for a doctoral degree; this template will help you to frame your project thesis.
2. Thesis Defense PowerPoint Template
A thesis defense PowerPoint template should contain all features and steps of research. The thesis presentation may be boring, but it doesn't have to be. So, it would be best to have a complete thesis pitch deck that should be creative and attractive. Our thesis defense PowerPoint consists of 30 slides that help you make a presentation without leaving a single component of the research study. It includes the following slides to present your research project:
Cover slide with cutout images
Introduction slide
Agenda template
Slide for literature review
Research purpose statement slide
Template for hypothesis presentation
Research methodology timeline
Diagram for statistical analysis report
Template for presenting research result
Colum chart PowerPoint
Bar diagram
Slide for discussion
Pie chart
Slide for presenting limitations of your strategy
Template for providing conclusion
Implications of future research
Vision presentation template
Hierarchy chart
Question and answer template
Funnel diagram
Finance presentation
Matrix diagram
Timeline template
Circular diagram
World map template
Thank you ppt slide
All these slides are customizable, so you make your own changes regarding shapes, size, and contents.
3. Presentation Title PowerPoint Slide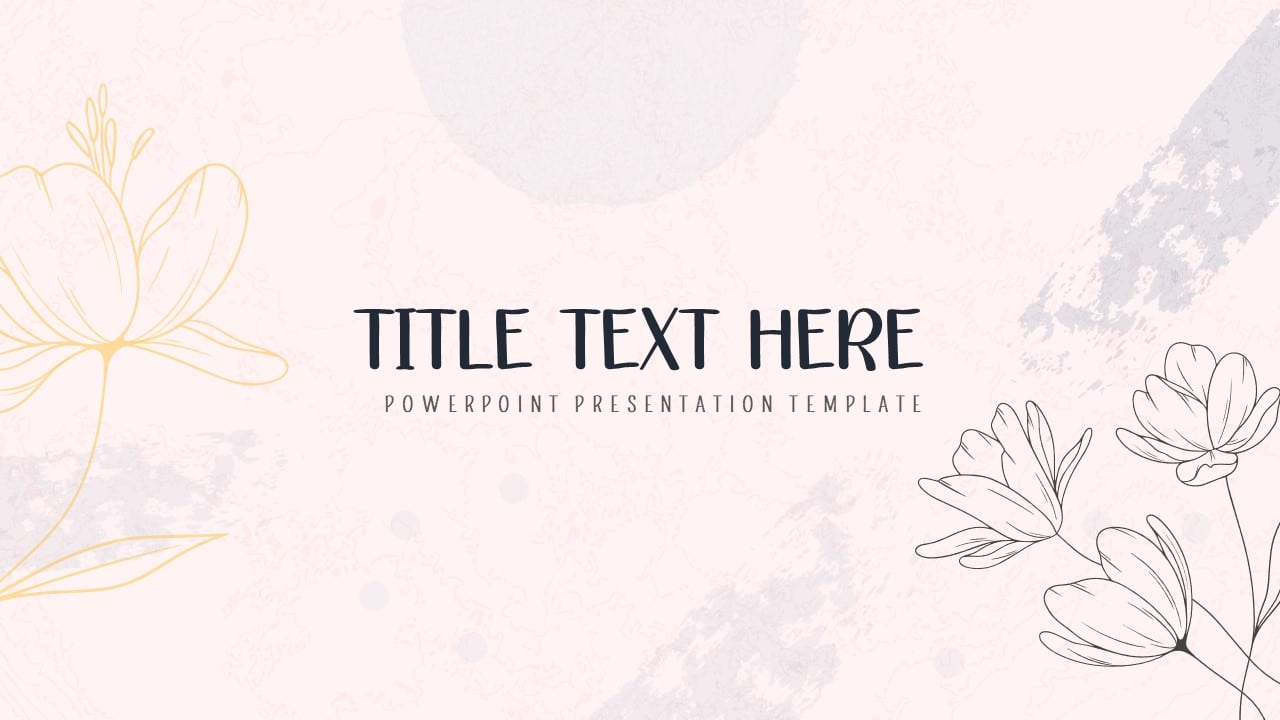 When it comes to thesis defense presentations, the title PowerPoint slide is crucial. It's the first slide that the research committee will see, so it needs to make a good impression. A neat and clear design is important to grab the audience's attention and set the tone for the presentation. Customizable title slides can be used to create a professional and engaging presentation. By incorporating a short note about the thesis, the presenter can provide context and set expectations for the audience. A well-designed title PowerPoint slide can make a big difference in the success of a thesis defense presentation.
4. Table of Contents Presentation Template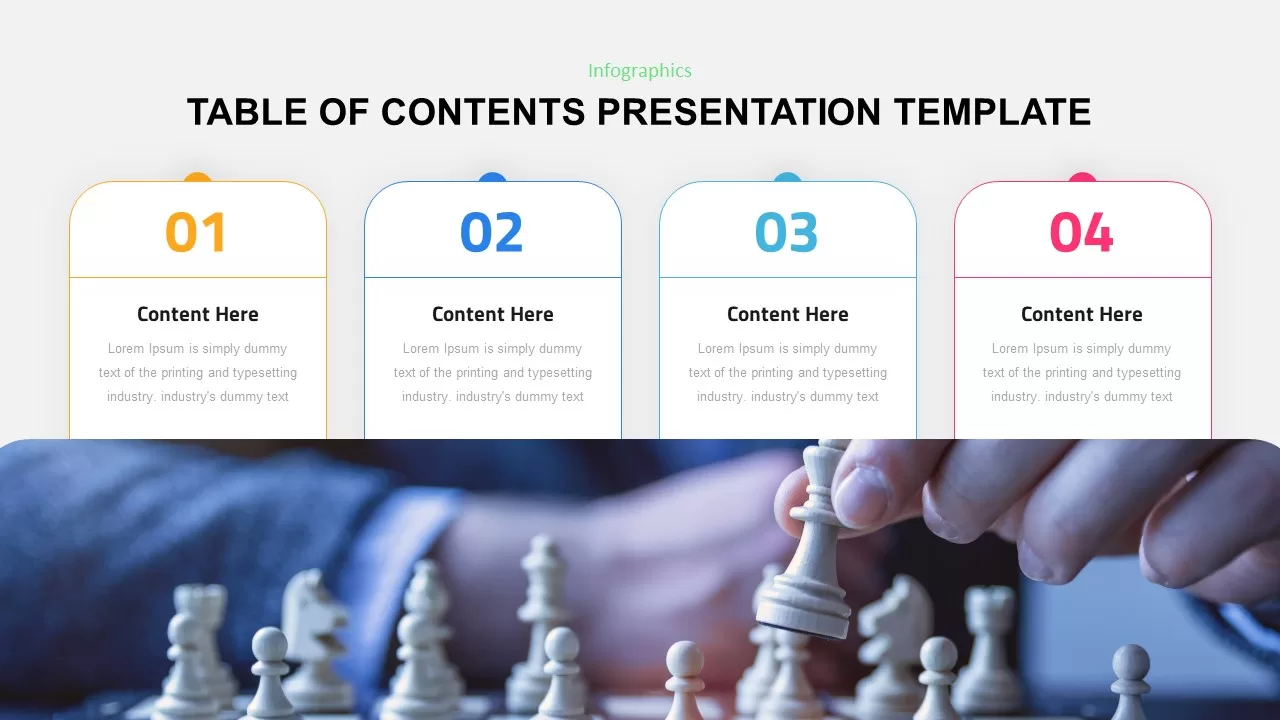 It would help if you had a table of content PowerPoint presentation after you move from the title PowerPoint slide. The table content slide allows you to include all features you already incorporated into your thesis defense presentation. The table of contents can be arranged sequentially using the PowerPoint template. A table of contents slide in a PowerPoint presentation can provide a helpful overview of the various sections of the presentation. This slide can be particularly useful in a thesis defense presentation, where numerous topics and subtopics may be covered.
5. Introduction PowerPoint Slide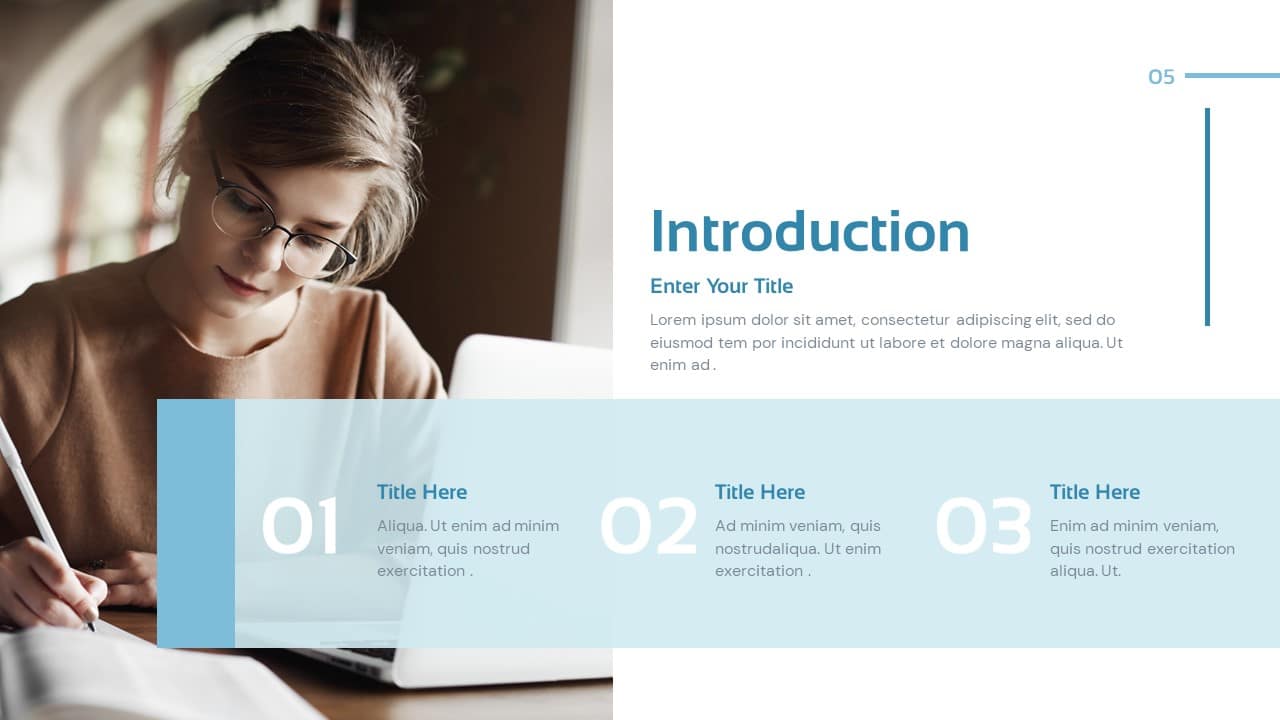 You can choose an introduction PowerPoint slide from online PowerPoint providers or create one of your choice for thesis defense presentations. The introduction slide lets you orally have a few words about your topic. You can choose these introduction slides from the PowerPoint slide deck or use a single slide separately.
6. Literature Review Slide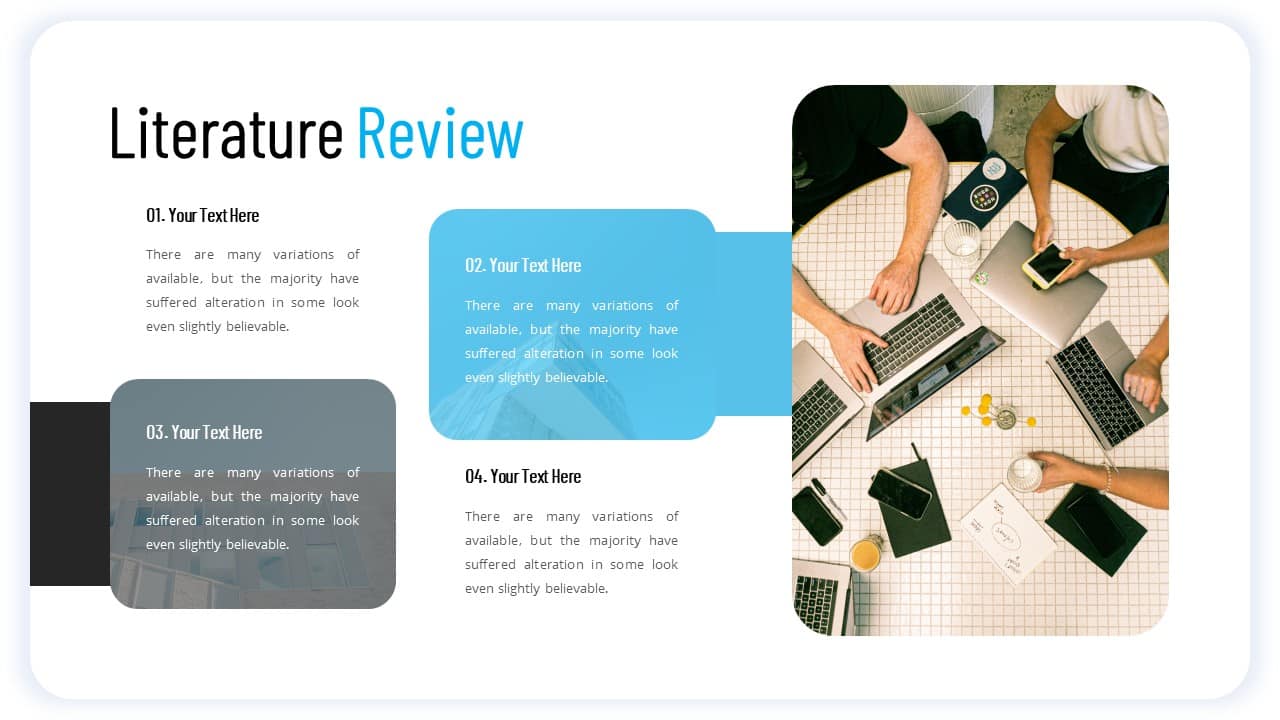 A literature review PowerPoint slide should provide a brief overview of the background information related to the thesis topic. It should also discuss the resources referred to and provide recommendations for further research. This literature review slide has been divided into four sections that discuss the literature studied to frame the hypothesis and conclusion. This will help the audience understand the context and significance of the research and the relevant literature that supports it. A well-structured literature review slide can effectively convey the importance and relevance of the study to the audience.
7. Methodology PowerPoint Template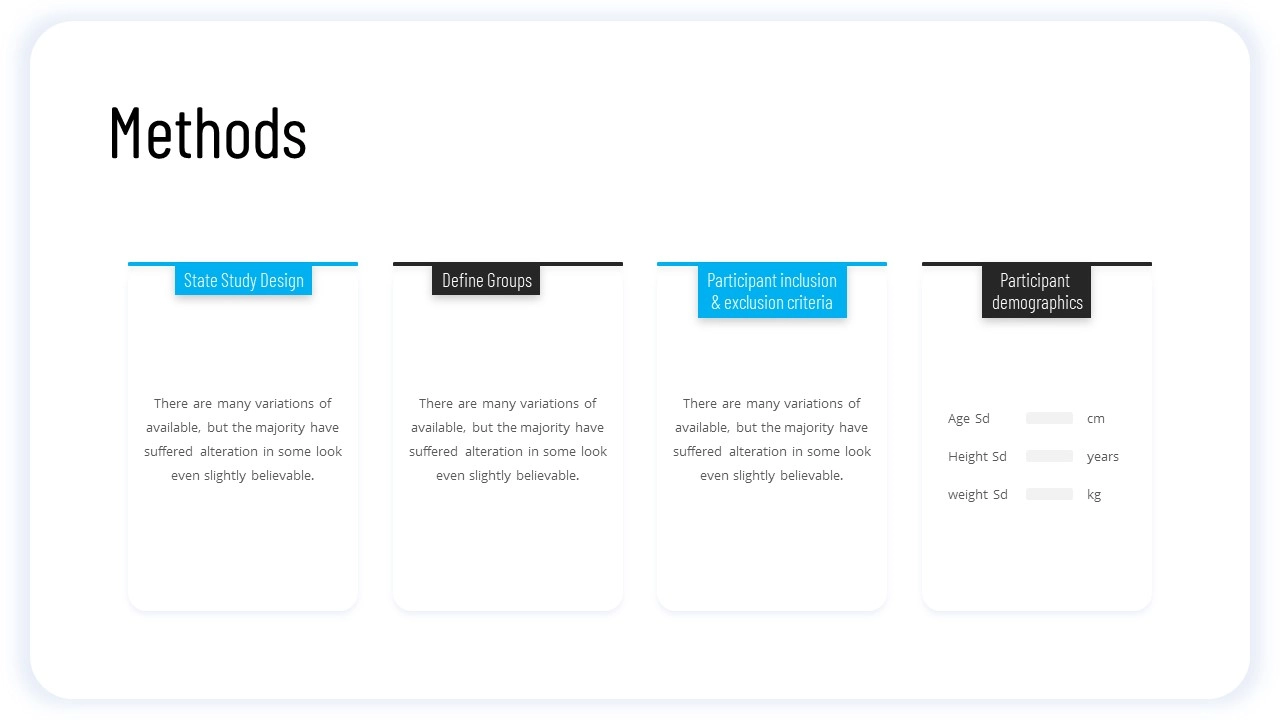 The methodology PowerPoint template will show the incorporation of systematic methods that have been taken to solve a research problem. It should contain various techniques for data gathering and drawing conclusions. This methodology slide for PowerPoint thesis defence presentation is a timeline model to show methods of study design, define groups, participating sample criteria, and participant demographic. This is a simple PPT slide for methodology presentation.
8. Results slide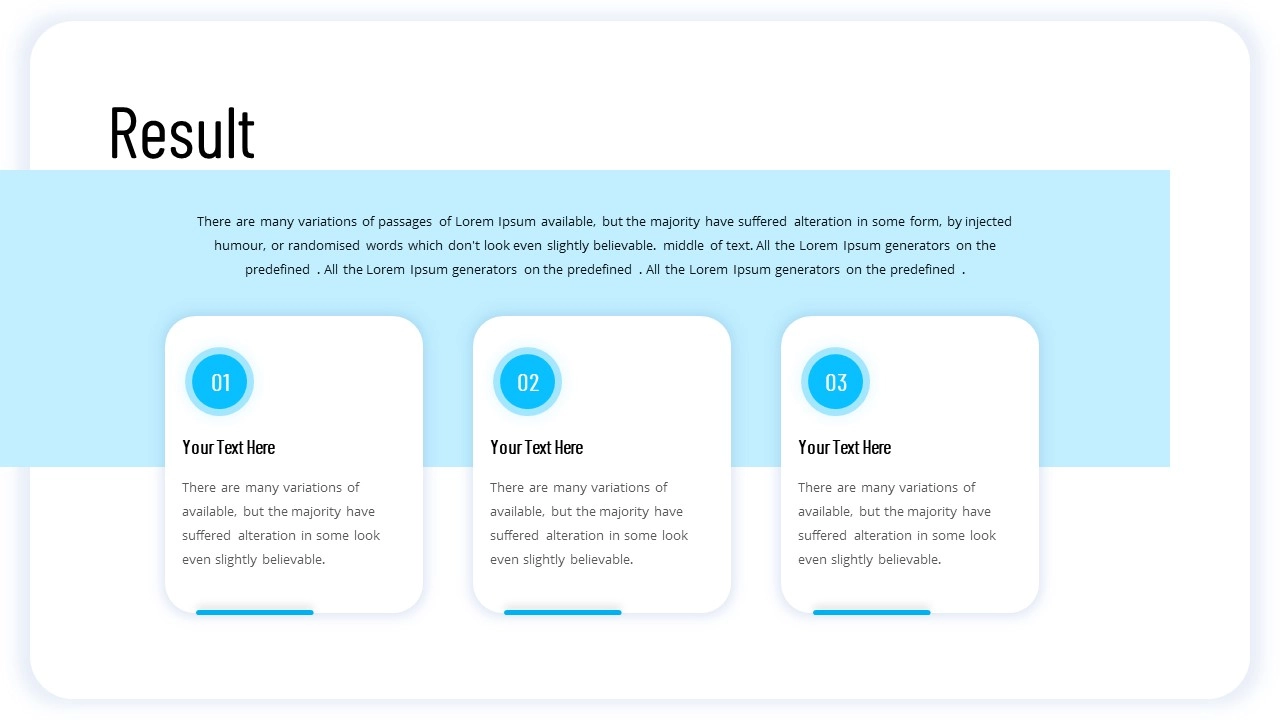 In a PowerPoint presentation, the result slide communicates the outcomes of your study using the information gathered from your methodology. Therefore, it is important to arrange the slide logically to present your findings effectively. Here you can see one effective template for showing results is a flat diagram with text boxes, but you may also opt to use an all-in-one survey deck. You can choose whichever template suits your needs best.
9. Conclusion Slide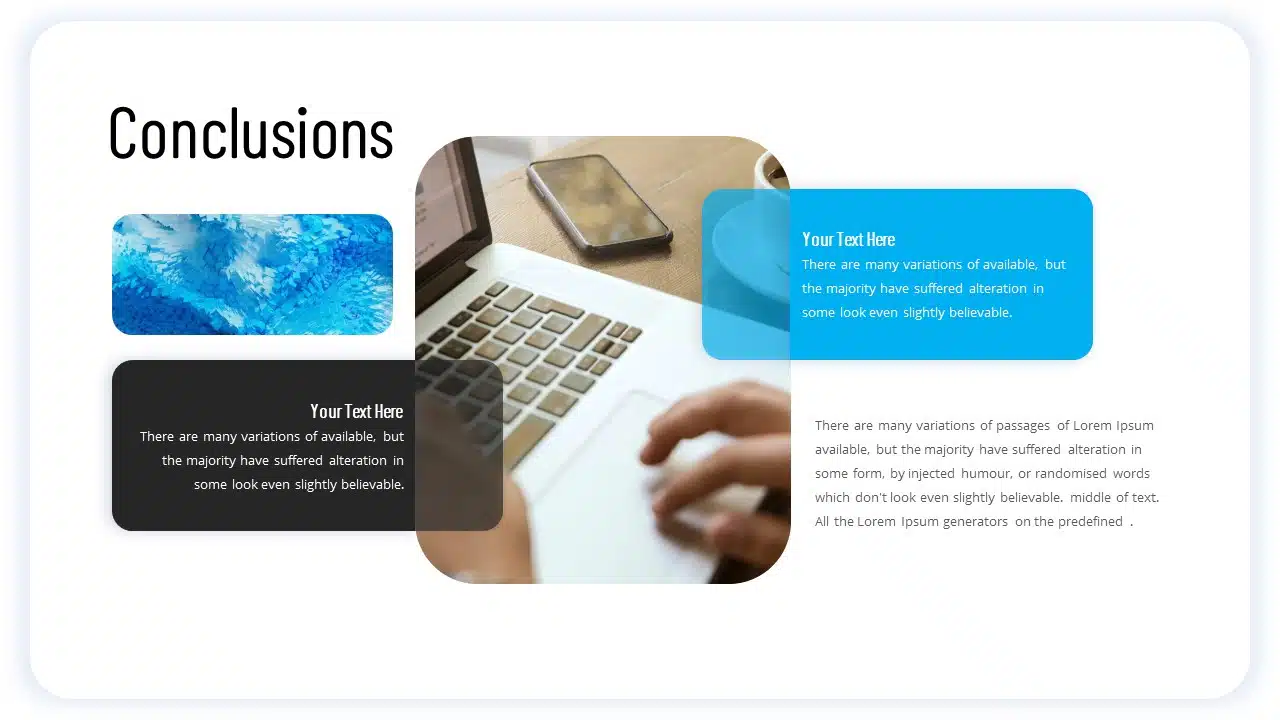 A conclusion slide is an important component of any presentation, as it allows the presenter to summarize their key findings and leave a lasting impression on the audience. This template features a visually appealing design with four sections and elaborate text boxes, all set against a neat and clean PowerPoint background. The layout is ideal for presenting complex information concisely and easily.
10. Acknowledgment Slide
Acknowledgment side would be a great honor for your research supervisors. Expressing gratitude and acknowledging the contributions of research supervisors is a great way to show respect and recognition for their guidance and mentorship. This template contains two slides with photo and text placeholders that allow you to insert photos and words about your masters.
11. References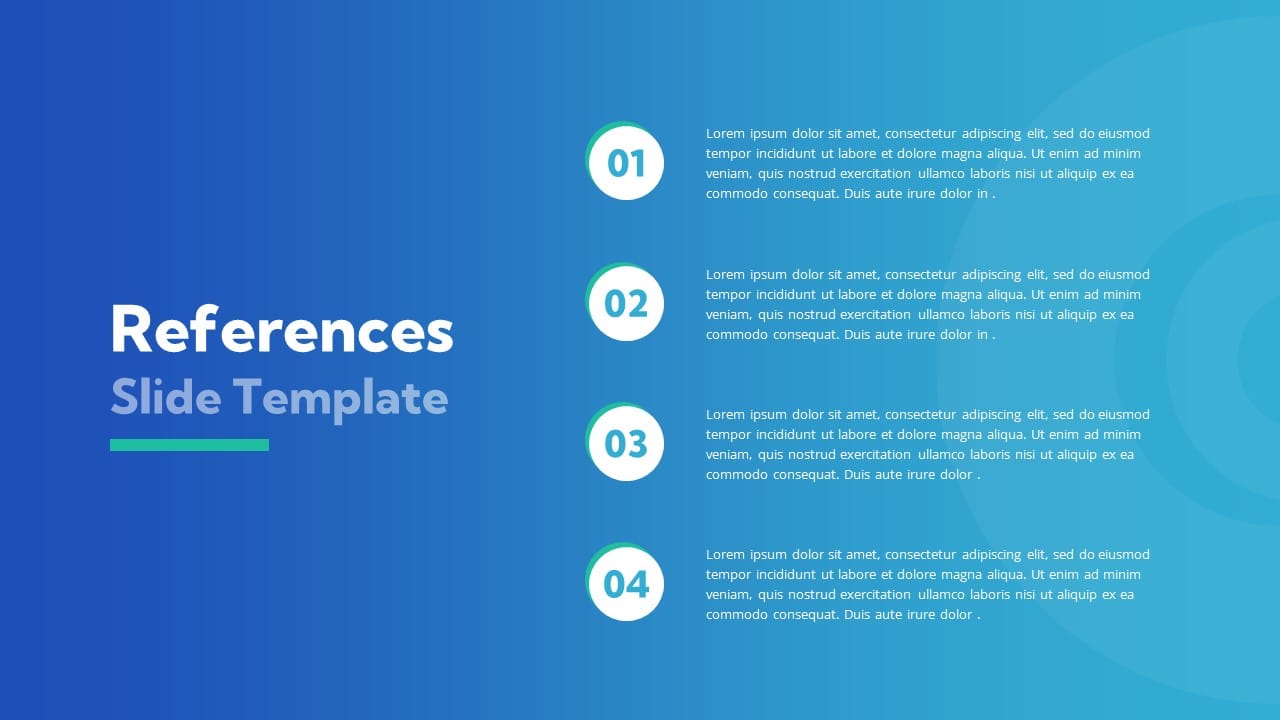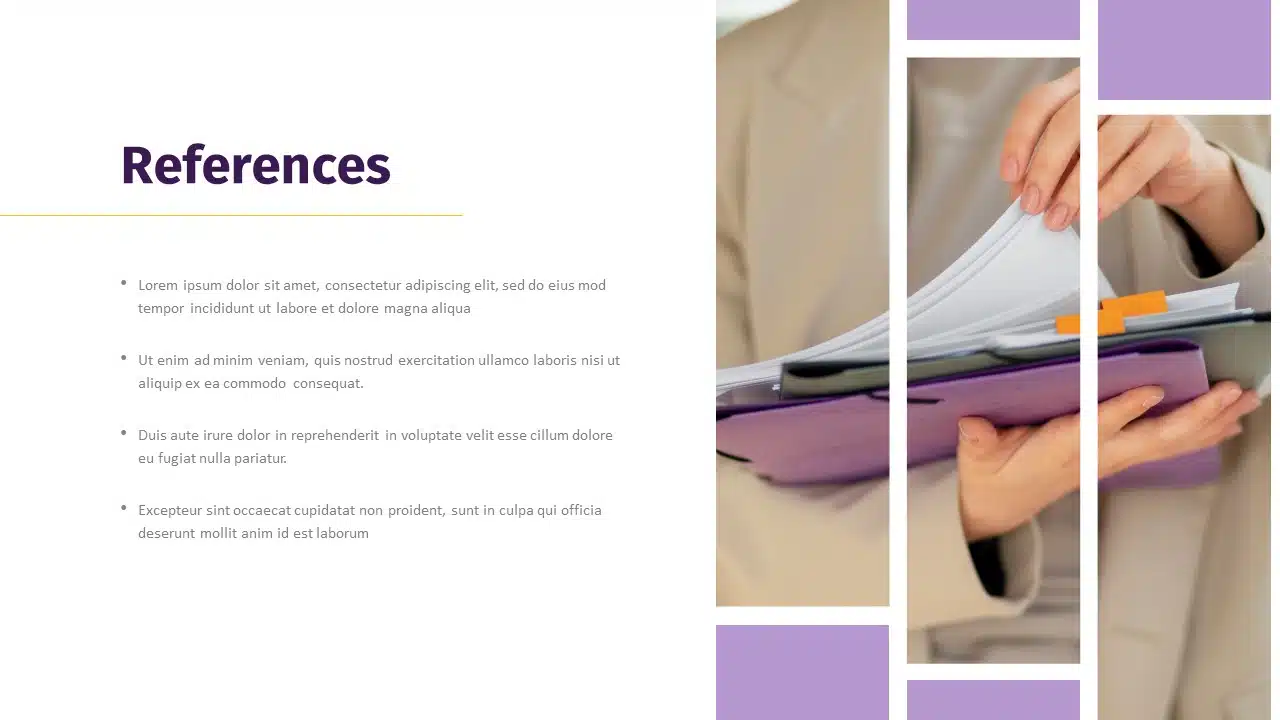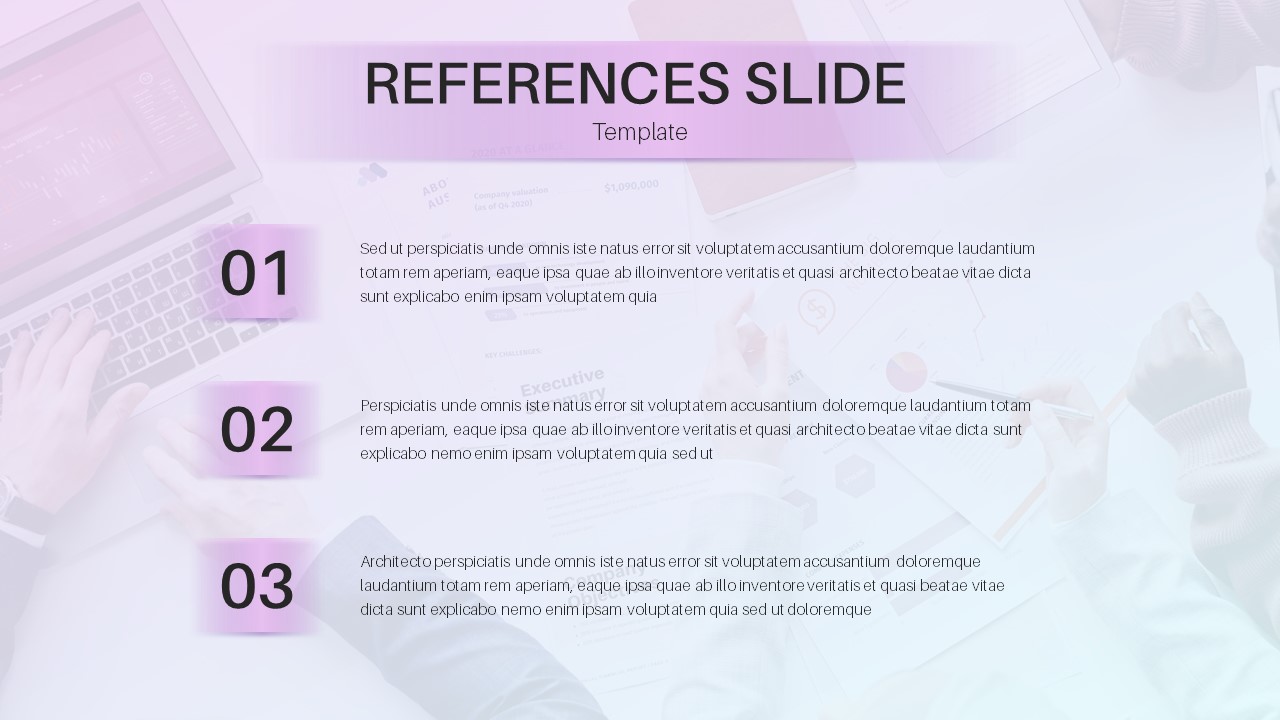 These flat vector images allow you to list references.
Last word
In conclusion, the thesis defense PowerPoint template is a versatile tool for students and professionals to present their research findings effectively. Users can successfully communicate complex information and demonstrate new knowledge by utilizing creative graphical representations and pre-designed templates. This tool can enhance the overall quality of a thesis defense presentation and make it more engaging and memorable for the audience.