How to Create a Compelling Presentation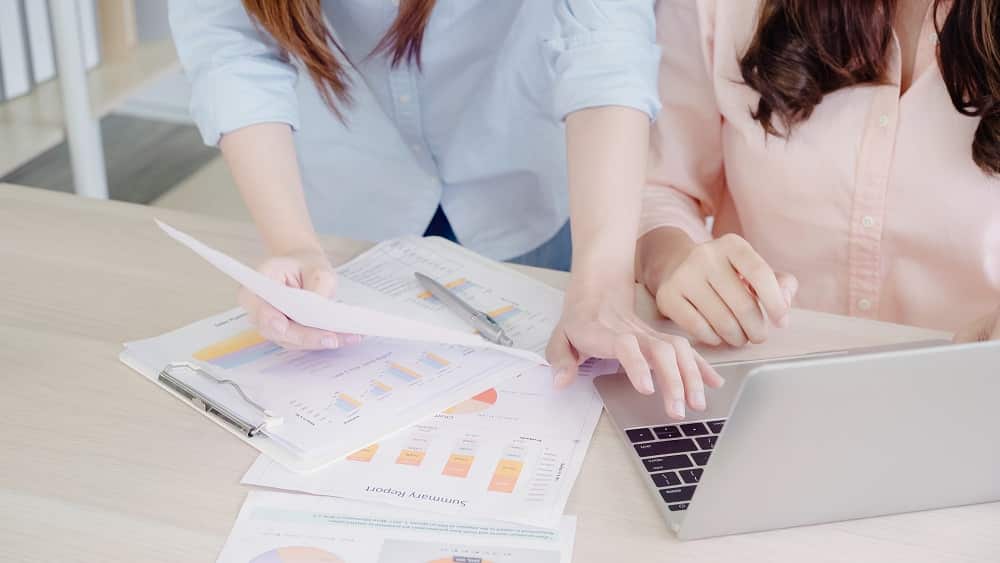 How to Create a Compelling Presentation?
As a business professional, you may suddenly be asked to deliver a presentation. If you don't have designing skills, then designing a compelling presentation can be a strenuous job. It even gets harder when a potential deal is on line as you will know you are going to stand in Infront of corporates for an important business meeting. What probably comes in your mind when you hear about presentations? You may imagine data along with boring and complicated lines or diagrams. Presentations often receive a bad rap when its data, statistics, and information aren't featured creatively and engagingly. It can be the death knell for a presentation.
The presentation has immense importance in marketing and business development. Whether you need to crack a deal, making a new business pitch, hosting a webinar, a presentation can be a real differentiator.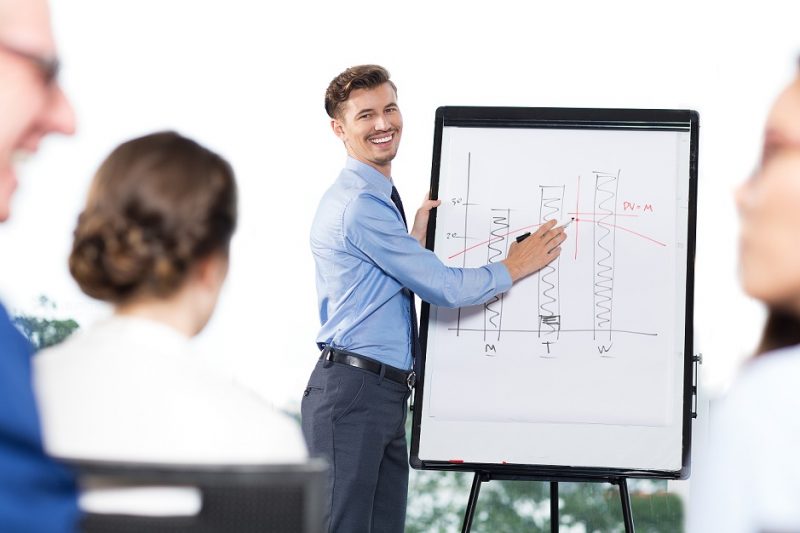 In a corporate world, we often endure dull business presentations at our workplace or in seminars. The presentations are text-heavy, poorly designed. The presentation displays enough data, statistics which moreover turns a presentation into a trigonometry book. Each page is awash with bright colors.
So, what differentiates a good presentation from the bad one? Are you among the 46% of the people who can't design a simple presentation without getting a distraction? So, here's a quick guideline that will captivate the attention of your audience.
You just can't simply open your presentation software and use brute force to create a compelling presentation from scratch. Instead, you need to follow a plan:
Firstly, make a quick assessment of the presentation scenario
Secondly, outline a communication strategy
Lastly, use amazing presentation designs, which will make your presentation look professional.
The list gets longer. Here are some simple ideas to make the presentation more compelling and engaging.
Develop Great Content: It's for the content your audience views your presentation. Content is the core of the presentation. If you want to gain appreciation, then you need to spend hours of time researching and writing content.
Make an outline: Many people start their presentation just after getting the right slides. But remember slides only backbones your content or presentation. So, stop relying on presentation slides. Instead, start outlining important points on paper to organize the flow of information. Doing this, you get a perception about what needs to be added or omitted.
Follow 3-Act Rule: It's the best method to enhance audience engagement.
Act 1: The initial step is the introduction. Its where you grab the attention of your audience.
Act 2: It's the crucial step to sustain your audience's attention. Here you detail a problem and offer a solution while educating and informing.
Act 3: Here, you solve the query of your audience. Then leave them with call-to-action.
Sort Your Points: Sort only one main point for each slide. Don't bombard your slides with points. Be concise and coherent, and don't cover too much topic on a single slide.
Adding Captivating Design: Its human tendency that messages accompanied with pictures can be retained easily than words alone. It's what called ''Picture superiority effect''.
Less is Best: Slides are just to enhance the appearance of your presentation. It only supports the article for your presentation. So, it's better to keep as simple as possible.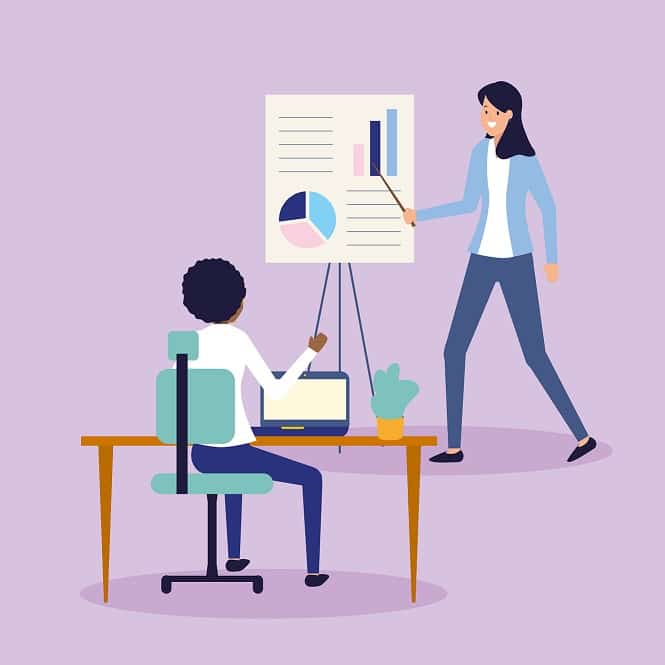 Chunk Information into 10 minutes Segment: Divide your presentation into 10 minutes segment with questionnaires and interactivity sessions to sustain the interest of your audience. Add polls, think-pair-share, and other ideas to engage your audience.
Avoid Bullet Points: What clasps your presentation from getting maximum outcome. It's the overuse of bullet points. The use of bullet points diverts your audience's attention from your speech; instead, they concentrate what's written on the slide. There's very little reason to include them in your presentation.
Don't Just Speak: If you have many points to convey, don't just keep reading the points. It reflects the impression that you aren't as knowledgeable on the subject and just copied the content. Add attractive images, ask questions, add polls.
Entertain Your Audience: Even a great presentation with visually engaging graphics turns to be boring after sort of time. Add some humor to your presentation. Make them laugh; the entertained audience is more likely to be alert and listening to your message more interestingly.
Show your interest, enthusiasm, and passion for the topic.
Make eye contact with each member, which feels them involved in the discussion.
Don't get stuck on the side of a stage. Move around the stage and interact with the audience
Don't do it at a fast pace. Give frequent pause.
Give a break after each topic is covered. It gives the audience time to think over it.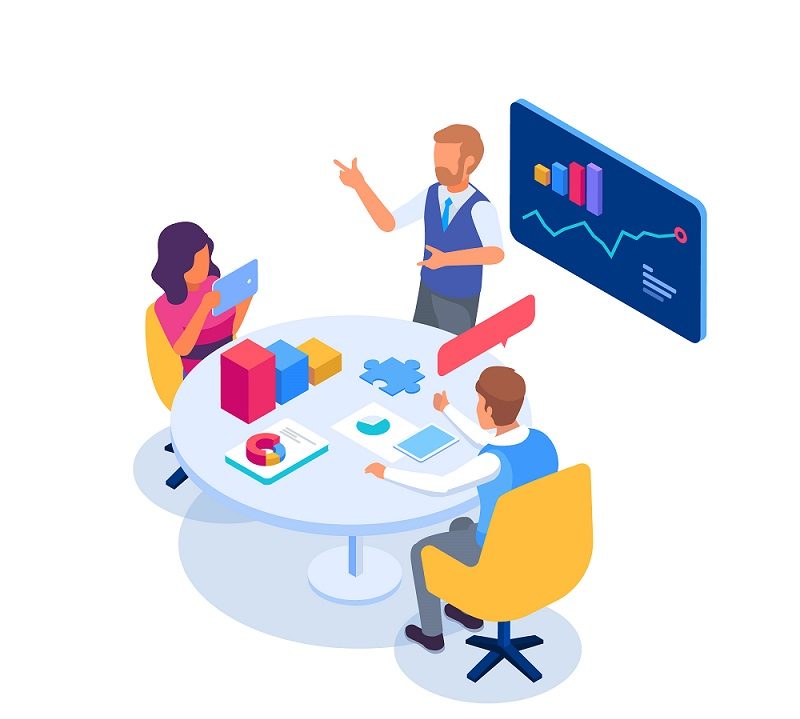 Best Templates to Design Compelling Presentation
Finding an attractive design lessens your burden of designing a compelling presentation. Templates support the context of your presentation. Here are some of the must to have presentation templates to create a compelling presentation:
Browse Slidebazaar collection Professionals, Business PowerPoint Templates. We have 100+ business templates that can boost up your business presentation. Crafted by our expert designers, these business templates give a professional touch to your presentation.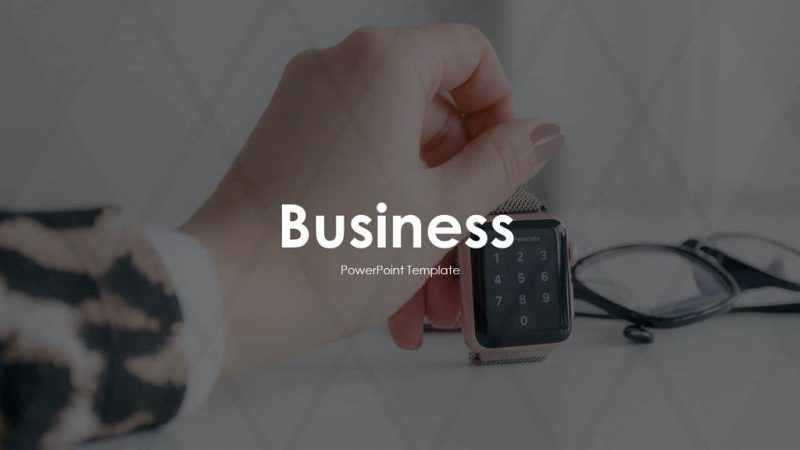 Sales is what fuels your business. Sales generate profit for the business. Managing the sales process can ignite your business performance. Browse our collection of Sales Templates, which you may use to give product demonstration, generating sales reports, etc.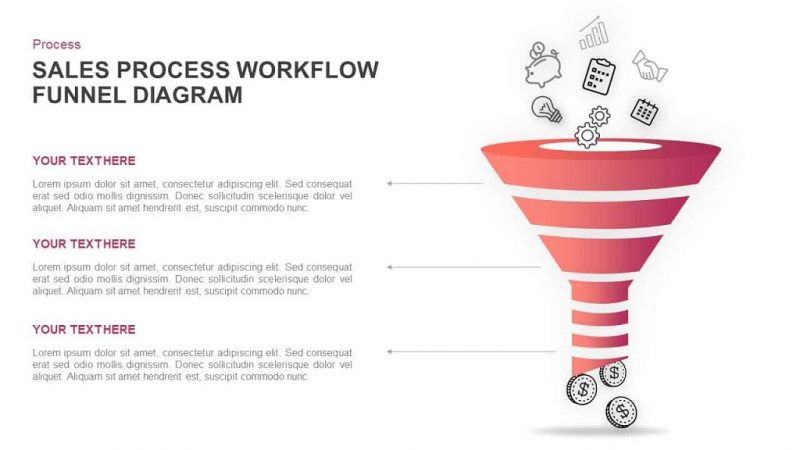 For efficient functioning, business needs to incorporate some strategies or methodologies. SWOT analysis is the best strategy that evaluates a company's position by identifying its Strengths, Weaknesses, Opportunities, Threats. Here in Slidebazaar collection of SWOT Analysis Template, you will get visually engaging templates for generating deep analysis about internal and external factors that affect the performance of your company.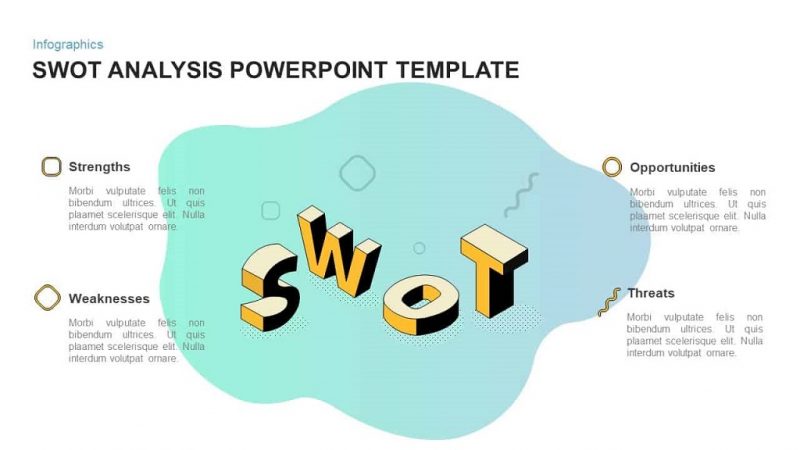 For attracting investors, having an effective company profile is the key. Communicate your company goals, vision, services using these Company Profile Templates.
Designing a good is just halfway done to impress the audience. You need to make tons of effort to clinch a good presentation. To be the best speaker, you need to do a lot of practice. You can following the following guide to create a compelling presentation.