Free Online Timeline-Making Tools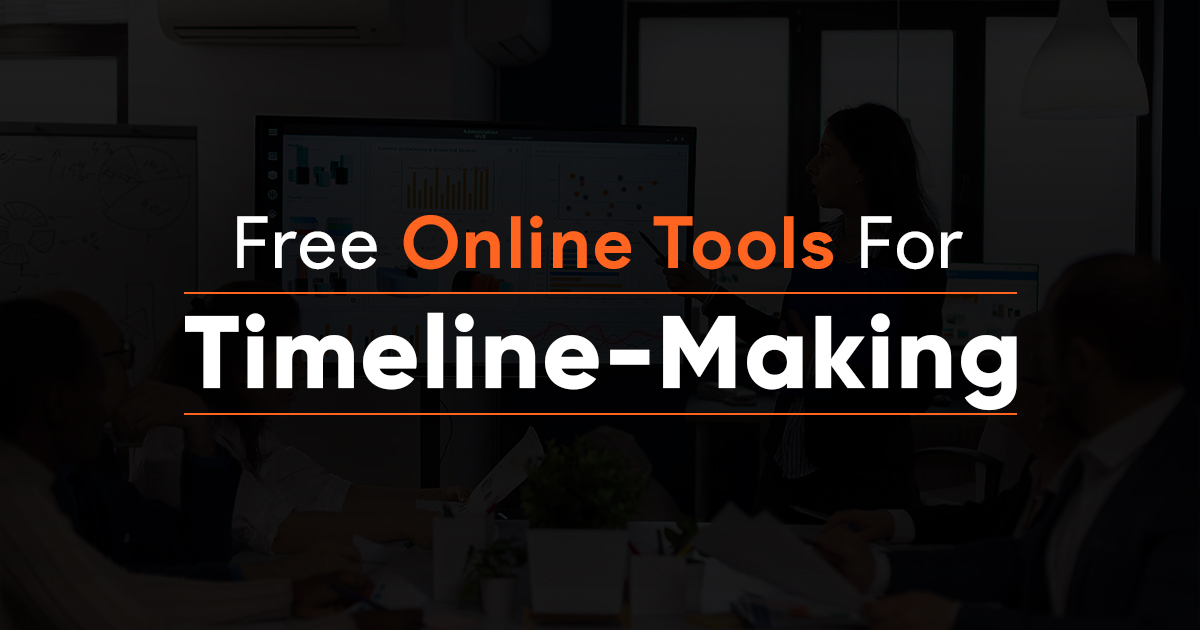 Have you done a schedule creation task to assign your employees for the next few months? Then what is your next plan? Do you like to distribute the work plan in a normal worksheet, or do you want to create it in a Free Online Timeline- Making Tools?
If you are a pro, we know you would like to incorporate your work schedules with Timeline Software. In this blog, we are compiling the best premium and free Online timeline software for business professionals, managers, teachers, and researchers. If you have a different purpose with timelines, you can choose the required one from the list, check them all out and pick the one that fits you best.
Why recommending an online timeline maker?
A timeline is a summary in chronological order that will show the historical development of an event or an activity with a visual device. Online timeline-making tools allow quick visualizing and communication with plans, roadmaps, and projects in an easy understanding fashion. In addition, apart from work schedules, you can create past, present, and future project reports on the timeline with milestones and achievements. Above all, online timelines are easy to make, and it is widely used in many areas such as product design, tutorials, case studies, customer service, research, etc.
Why do SlideBazaar's business and office Timeline PowerPoint templates stand out?
SlideBazaar, the largest PowerPoint producer online, is creating tempting office and business timelines in PowerPoint that enables you to display linear and step-by-step sequence of events. These are aesthetically designed ready-made timelines. It might appear great for such a professional-looking online PowerPoint library. However, you will get standard and modulated versions of timeline templates from the SlideBazaar gallery; these include:
Linear timelines
Historical timelines
Vertical timelines
Circle timelines
Roadmaps
Parallel timelines
Arrow timelines
Gantt charts
Project timelines
Product development roadmaps
It is crucial to note how you reap the benefits from integrating different shapes and charts to your requirements. For example, the timeline template for the PowerPoint presentation feels pretty and attractive, and it can be easily viewed on mobile devices with edit options.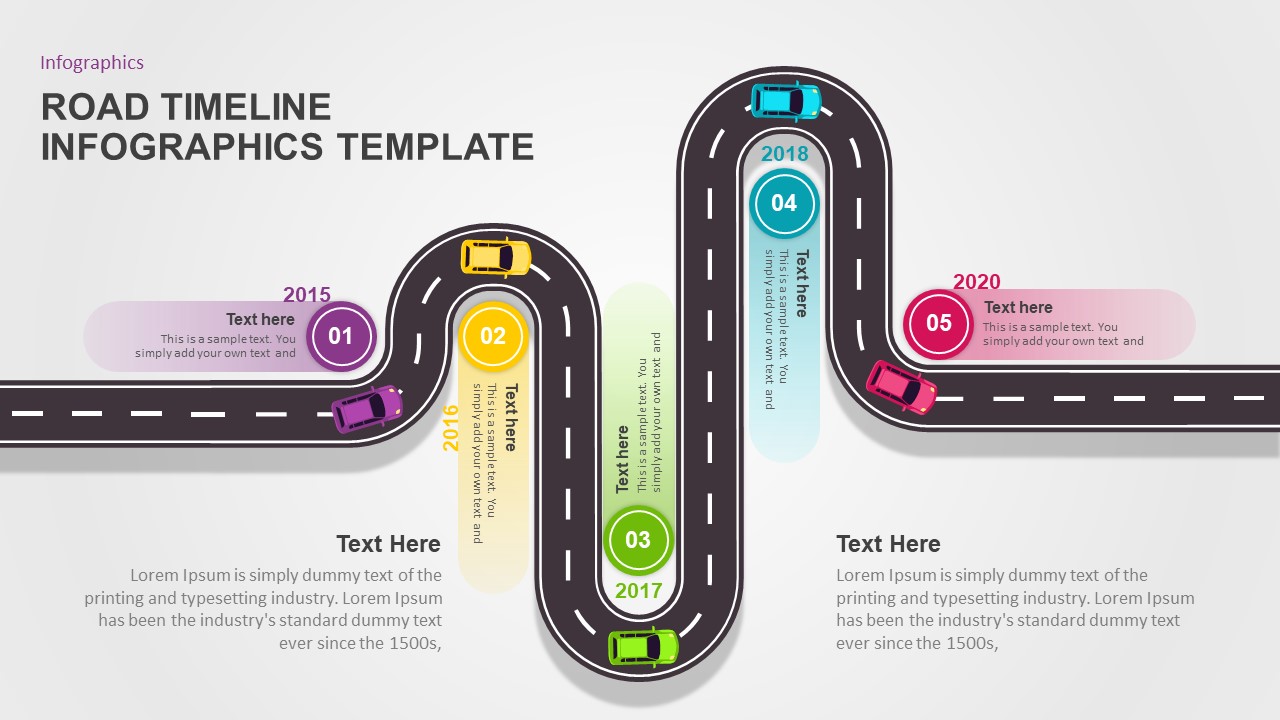 10 Free Online Timeline-Making Tools
Office Timeline
Google Sheets
TimeGraphics
Sutori
SmartDraw
Timeline JS
TimeToast
Preceden
TikiToki
Lucid chart
Each online timeline tool in the list has a diverse function to meet your requirements. You can synchronize with other apps like Microsoft Excel and are compatible with modern operating systems and browsers. Some of them are paid though they are providing free services to some extent but priority technical support with the premium plan. Let's look at the peculiarities of the best timeline makers Online.
1. Office Timeline
One of the internet's top timeline creators. They are providing both free and premium downloads. Their main products are desktop add-in Office Timeline and the web-based app Office Timeline Online. Products are simple and easy to use but especially address project management professionals with Gannt charts and Roadmaps.
Striking features:
The PowerPoint plug-in feature enables easy integration of the product with your Powerpoint slides.
Synchronization with other apps. You can easily incorporate it with Microsoft Project, Smartsheet and Excel.
Customization options. You can edit and change features according to your content and aesthetics.
Free and premium downloads are available.
2. Google Sheets
Not simple as Office Timeline. But if you are looking for a free online solution, Google Sheets will stand with you. You can collaborate data with your online spreadsheet from anywhere. However, it takes time to create from scratch, so it is unsuitable for big projects since it is unhandy.
Striking features:
Completely free online solution.
Easy to connect with other Google apps.
Easily analyze Google Forms data in Sheets or in charts with Google Slides and Docs.
Display your spreadsheet to Google Meets.
3. Time Graphics
Time Graphics is an online timeline maker that provides free and paid web timeline solutions. You can amalgamate various graphs and statistical tools from another website. They allow direct login with a Google account, so there is no need for registering.
Striking features:
Available variety of timelines formats like PNG, PDF, DOC, etc.
It allows adding data from Google Analytics and Google Spreadsheets
Support SEO indexing
4. Sutori
Sutori is largely focusing on creating teaching timeline presentation tools online. They give more of this importance to social science and arts subjects. If you need powerful storytelling templates and educational timelines, Sutori would be the top choice. You can make classroom presentations with their stunning pictures and videos.
Striking features:
Best for students and teachers
You can embed with many learning management systems like Blackboard, Moodle, Canvas, etc.
Particularly best for presenting historical data and its sequence
Allow audio and video embedding
You can share timelines on social media such as Facebook, Twitter, Pinterest and Google Plus.
5. SmartDraw
SmartDraw is one of the powerful flowchart makers online. Allows collaborating with a large enterprise team. You can easily add diagrams in Microsoft Office, Jira, OneDrive, Google Workspace, etc.
Striking features:
A large number of ready-made templates for students
Automatic formatting.
Providing both download and Online editions
Embed your timelines into Microsoft PowerPoint and Word
6. Timeline JS
If you are looking for an open-source tool to make timelines, Timeline JS is the best. It allows the creation of timelines from Google Spreadsheet. It is one of the most interactive tools for online timeline creation.
Striking features:
All features for free download
It is enriched with pre-made templates. However, letting customizations produce impactful timelines.
You can import media from YouTube, Twitter, Vine, Vimeo, Dailymotion, Google Maps etc.
Allow multi-lingual projects is one of the key highlights.
7. Timetoast
Timetoast is handier to incorporate pictures via URL. It allows the quick creation of timelines while adding photographs from other websites. If you are fond of basic designs, timetoast is best.
Striking features:
Large collection of simple features
Easy to cope with social media
Watermarks-free versions
Timelines in GIF, JPG and PDF formats.
8. Preceden
Preceden is best for downloading complex roadmaps and Gantt charts. They are providing interactive text-based timelines to create project management roadmaps and timelines.
Striking features:
Available free and premium downloads
Timelines are available in different formats like PNG, CSV, PDF, or XML
Technical support for Premium plan
Easy customization options
9. TikiToki
TikiToki is an interactive multimedia timeline maker online. While creating education tools, they are also focusing on legal and business timelines. Free online timeline tools and premium timelines have quality when comparing other online timeline providers.
Striking features:
3D timelines
Quality timelines for students and teachers
Offers special timelines for NGOs
Color and background image allows customization
10. Lucid Chart
If you want to visualize your complex idea quickly, then opt Lucid chart. You can easily incorporate data in flowcharts, mind maps, timelines, and Venn diagrams.
Striking features:
Integrated with tools like Microsoft Teams, Excel, and Slack
Drag-and-drop feature.
Best for flowcharts, diagrams, and mind maps
Enriched with project management templates
Ending note
There are several web solutions for online timeline making. Some are exceptional, while others are quite ordinary. In this blog, we have selected online timeline software websites according to their quality and integration. However, there are best and some free online timeline makers, such as Visme, TimlineMakerPro, MyHistro, Aeon Timeline etc., so you can decide which timeline maker suits your product/service and requirements.