Effective brand building strategies to standout in the market.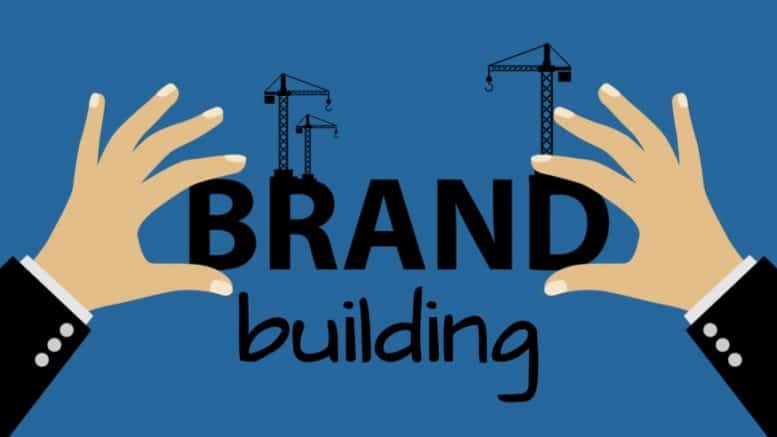 There are several ways to attract customers. But all the efforts will navigate you towards the same destination that is "Brand building". A brand is more than a company name or a logo. Your brand is a guide that makes purchasing decision of a person, it is what people say about you even without your physical presence or the perception of clients or customers have of your business and the cognition that defines your organization as a whole.
Brand building is an essential part of personal and business development. It not only increases the voice and consumer awareness of a brand, but it also gives it individuality and value. The arrival of sharing and participatory platforms has given many businesses the chance to enhance brand awareness. The strategies and rules around branding are growing more rapidly than even because of the changing consumer environment. The advent of social media and the new mindset created by popular brands in the purchasing attitude, build a new light upon, and the companies think differently and engage with their customers in new ways.
Studies show more than 60% of customers follow relationships with brands based on shared values, organizations need to know branding strategies that are planned to make people stop and pay attention. In simple terms, if you want to do well, then you need to learn how to create a brand that becomes a determinant factor of customer retention strategies.
What is brand building?
Brand building is a process whereby we creating value to consumers. It encompasses all things that consumers feel, know, and experience about your business in its wholeness. Branding strategies are the action plans that organizations use to distinguish their products, services, and individualities from their opponents. A brand is a conclusion of all the intangible feelings and considerations that accumulate in a customer's mind when they think about your business. Brand strategies are your way of changing those opinions until they suit your company goals.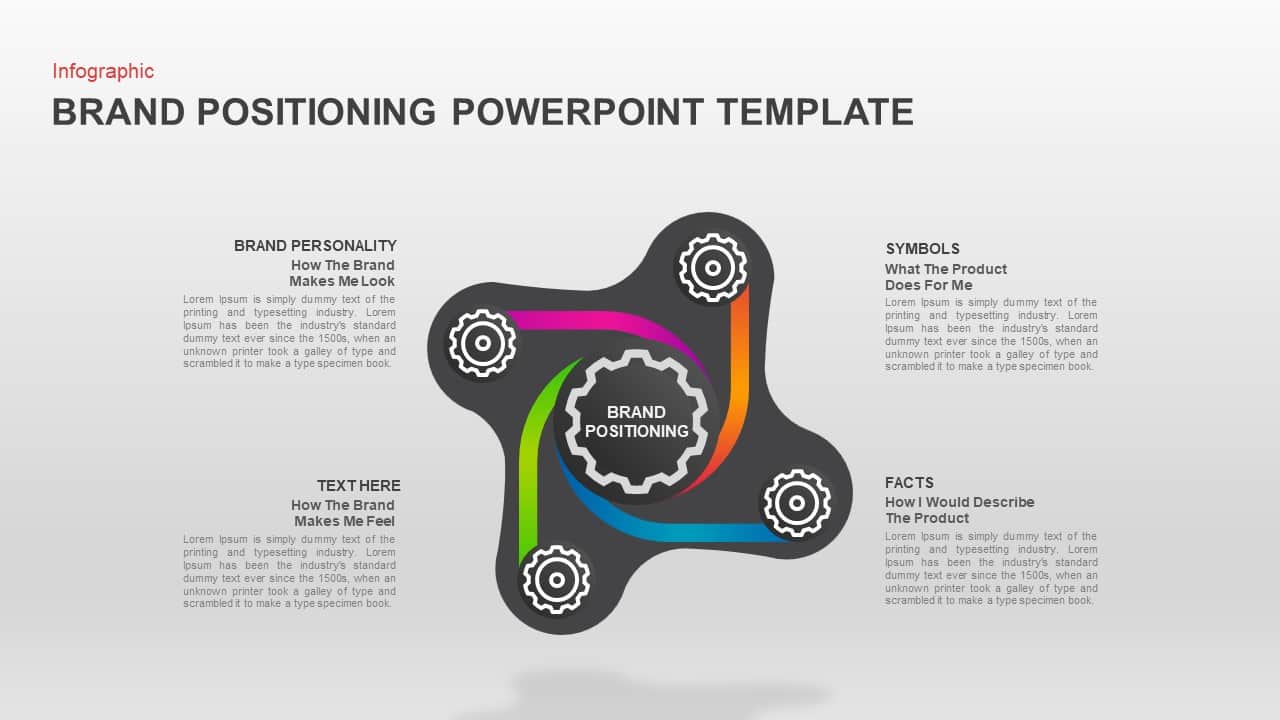 helpful template: brand positioning PowerPoint template by slidebazaar
A brand is an image; essentially you want to build for your customers. This means thinking about what kind of approaches, feelings and expectations you want your audience to associate with your company. Brand building is the process of strengthening and creating your professional services brand. We can divide the process into three phases.
♦ The first phase of a brand developing strategy is right and bring into line with your business objectives.

♦ Second is developing all the implements you will need to communicate the brand, such as your logo, tagline and website.

♦ Thirdly, there is a period of reinforcing your newly developed or updated brand.
Following are the important things that should be involved in your brand building strategy.
In the opinions of experts, a popular brand can become a symbol of a particular product. That is people may use the brand names when they are discussing a particular product instead of its original name. For example, people are still using the brand name Fridge to mark a Refrigerator. Further, a good brand can lead to better customer loyalty, improved company image, and more significant identity.
Customer buying attitude is determined by various facts and figures, sometimes they may give more importance to emotion and experience instead of price points and product features, at the same time they might be given more importance to the words of others than their experiences, at these circumstances a brand could be the first getting ahead of your competition. However, the question is, do you know how to build a brand that really speaks to your consumers? Before you approaching a professional brand-building consultancy or investing in social media branding, have to understand the key features of successful brands.
for details have a look at our blog: application of behavioral economics in marketing
Company purpose
Why do you make a brand? You can give a simple answer like a desire to make money or stand out in the market. Money-making is the common desire for all business, however, want to separate from other competitors is the best way to build your own position in the market. So, this your different purpose that separates you from other companies. These types of purposes are the fundamental goals and "vision" of your company, to meet these goals company stakeholders get up and go to work each morning. While making money will always be significant to any business, customers feel stronger relations to brands who want to accomplish more than a fat paycheck.
For instance, Toyota wants to be the NO1 car manufactures in the world, at the same time they have been put more efforts to protect mankind from environmental hazards for that they have formulated Toyota Earth Charter.
Steadiness
After you decide what driving your brand forward, you need to hold to those underlying ideas and provide your customers with a consistent, familiar identity. If you consistently keep the brand, your brand visibility will be on top. Steadiness is easier to reach than you might think. It simply means measuring everything you do and asking yourself whether it fits with the image you're presenting to the world. For example, if you plan that you want to describe a professional and classy identity, and then you might not want to post a video or an image on your social media wall. By creating "brand guidelines" you can improve the chances of steadiness.
Remember that steadiness or consistency in your brand image is also vital for your internal communications plan, as it can help to strengthen your core messages and vision with your staffs.
Emotional connections
Why does a person use the same brand over the years? The answer is simple, beyond the logic of buying there is something! Customers are establishing an emotional attachment with a particular brand so that they are always being with that brand. Hence, customers are more emotional in their buying choices. Emotion is the component that makes good branding strategies, great. If you can find a way to connect with your customers on a deeper level, you can improve engagement and develop a more durable relationship for the long term.
For example, BMW is one of the best examples of a company that uses emotions to establish a strong relationship with customers.
Employee Empowerment
Lastly, while your customers are an important factor when it comes to helping your companies succeed, there's another group of people who are often overlooked in the business space, and that's your workers. Whether you're investing in a new type of social media branding, or you're developing a brand from scratch, you need the visions and buy-in of your customers to be successful.
Incorporating a brand advocacy strategy into your branding strategies could help you to make an image that's intrinsically more powerful. After all, if many people are saying the same things about a company, they're far more credible than just one voice. What's more, your marketing messages reach up to 500% more people when shared by employees.
---
Steps for brand building
---
Define your brand
This first step is very critical because it determines what your brand truly stands for. While defining your brand, you should make a checklist that contains its core strengths. Likewise, if you are setting a personal brand, you should understand what skills and expertise you possess and how it will help you to stand out in the business world. At the same time, you further need to understand what your brand stands for and what values imposed on your brand. Your values should in one way or another show that you are donating to the environmental, social, and economic well-being of consumers.
Ensure that what makes your brand unique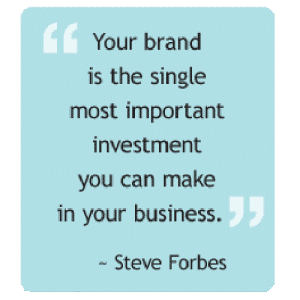 Before get on brand building, take your own time to differentiate your brand and know how it stands out from competitors. To make a distinction your brand, you have to form an exceptional advantage in the mind of consumers not merely getting attention by brand building logos or colors or other striking symbols. Once you come up with a unique value proposition, you should use a good branding strategy to position your brand in a way that will help clients see and applause the greater value of your brand over competing ones in the market.
Develop and expose your brand
To develop your personal brand, you have to keep strengthening your values and skills by taking up new roles and obligations that will give you more exposure. Besides, you can use promotional channels, blogs, forums, and social media (Whatsapp Twitter and Facebook) to generate a voice for your personal or business brand. While developing your brand, you should also attempt to build brand personality (what people know, think, and say about you).
If you are applying your brand building strategies consistently, then you can easily establish a pattern that may always strengthen your brand name.
Personalize your brand
In this step, you are giving an identity to your brand. Let customers see and experience the individuality of your brand in its entirety. Look at your brand as something that a consumer wants to identify with pretty much as they would with their favourite cellphones, cars, bikes or computers. Conduct brand promotion campaigns and make a consistent connection with your customers that help you to create customer loyalty and then they become the brand ambassadors if they feel they are also a member of your company. Popular brands inspire consumer-brand contact by personalizing products to meet the requirements and likings of consumers.
Review your brand
The best way of ensuring brand development is reviewing your activities and assessing your successes through metrics such as levels of brand awareness and levels of engagements. In the brand cycle, new events, fluctuations, and conditions bring challenges and opportunities to improve the value of your brand or re-establish it.
Brand building strategies may vary according to the business conditions and with the nature of product/services. However, there are some strictly followed steps that we have already discussed in this article.