How to choose best presentation template?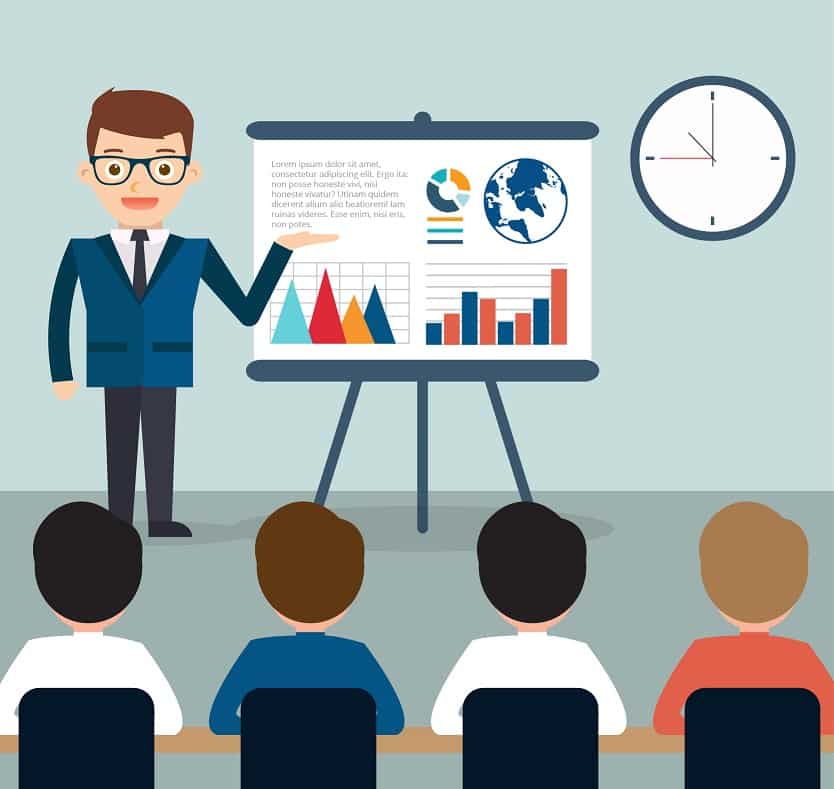 How to choose best presentation template? Can even be tough task than designing a presentation. With different audience and different concepts around us all, it is never safe to choose a particular template and assume that it will work for all. It never does. Each type of audience has a different taste and different choice. Not only the audience, but the choosing of a template depends on various other things as well. Clearly, only good content and good speeches are not going to cut it. You need something more than that. And that more should include the choice of best presentation template.
But how to do it? So many different factors work while you are choosing a presentation template for your particular presentation work. So, which factors should be given importance and which are not? Here, in this article, we will discuss all the points of choosing the right presentation templates. Let us have a look.
The Importance of Choosing Best Presentation Template
But before we can jump into the topic of choosing the best presentation template, it is important to know why we have the need for the perfect right template for every presentation? Let us enlighten here.
Defines your presentation – Many people tend to believe that your speech is the only important part of a presentation but no! Choosing the right presentation template for a particular presentation is far more important. It defines your presentation and also, you can recollect your speech by having a look at your presentation templates. Thus, it is crucial to opt for the right presentation template.
The attention of the audience – Another importance of choosing the right template for your presentation is to grab the attention of your audience. Throughout your whole presentation, if you cannot grab the attention of your audience or your client, there's no point of presenting a topic at all. A good presentation template helps a lot in buying the attention of the audience. Thus it is important to opt for the right presentation template.
Better conveyance of ideas – Not all the time, you can express all your ideas through your speech. At times, you need some graphics or texts to support your speech, isn't it? The right presentation template does the job here. If you do not choose the right presentation template with the right concept on for your presentation, it is highly unlikely that your idea or message will be conveyed properly to the audience.
In a nutshell, the choice of right presentation template has almost 40% share of impressing the audience or the clients. And if you are wondering how to choose the perfect template for your presentation, we are here to help you out perfectly. Have a look.
The Factors of Presentation Templates
As it has been said earlier that there work many factors when you are choosing a presentation template for your presentation! However, all these factors can be wildly categorized into two marts– internal factors and external factors.
Internal factors – Internal factors are those factors that are used for designing the templates. The examples of internal factors are colors, fonts, animations, etc.
External factors – External factors are those factors that are not slightly related to the designing of a particular presentation template. It depends on the reactions of a particular template such as audience, venue, printing, etc.
These two categories of factors include many factors which play roles in choosing the right templates, does not matter how small the role is.
However, in this article, we are going to discuss those factors which influence the process of choosing a big time. These factors include both the internal and external factors. Let us have a look.
6 Factors Should Be Considered While Choosing Best Presentation Template for Your Presentation
It is true that presenting a particular idea in front of a bunch of people is never easy. And it becomes harder when you try to concentrate on every single detail of a presentation which makes it clear that the presentation is not a piece of cake. You need lots of reading and research procedure before you can pull off a great presentation template. However, to make your work a little easy, we have enlisted six such factors that help in deciding the right presentation template. Let us have a look.
The audience – As I have said before the whole point of presenting a presentation is the impress the audience. Thus, when the talks come to choosing the right presentation template, the 'audience' factor cannot be denied. Think about the type of people in front of whom you will present. If it is a bunch of kid, the right presentation template choice would be funky. Again if it is teen people, it should include a little mature template along with a little funky touch. And if it is for a group of businessman, your presentation template better not cross the line of formal presentation. So, you have to be careful of that.
Method of presentation – Again, a method of presentation has a role to play while you are choosing the presentation template for your presentation. If you are going to present the presentation yourself in front of lots of people, the choice of right presentation template matters. But if you are going to present it at someone's desk, it might not matter that much. The choice of the right presentation template varies with how many people are there to watch it. So, choose accordingly.
Colors and logos – According to the color theory, the use of the right color presentation template is very important. Cold colors for background and warm colors for texts– generally, the cycle works this way. But the choice of the template on the basis of color can be affected by some other perspective too, such as where you are presenting it? In your own country or internationally? In different countries, different colors mean differently. So, while choosing the right template, keep this in mind. The same goes for a logo. Exact background check behind a particular logo is needed absolutely.
Venue – The choice of a right presentation template varies a lot according to the venue. It is important where you are going to present this presentation. Where will you be presenting? Is it a large hall room with a light background? Or is it a narrow business meeting room with a darker background? Size, shape, and color of that room matter the most while you are choosing a presentation template. However, the dark background color on a template always works, does not matter the size and shape of a room. Still, you have to inspect the environment first before choosing.
Length and type of presentation – And obviously, the length and type of presentation demand lots of attention while you are choosing the right template. If you have a very lengthy presentation, it is better to break them up in different small templates. You can use the same templates, or you can use different templates too. However, it is better to change the shadow and color of templates or never put two same templates consecutively. How your presentation is going to be? Is it a formal business presentation or a presentation for kids? Is it an informative presentation or a persuasive presentation? All these details come handy when you are trying to choose presentation template. Never ignore these small factors.
Graphics – We all know that the use of a right image or graphic is very important for every kind of presentation. Use those conceptual templates only where the quality of graphics does not reduce. If you are going to use an image, make sure it has been used in high quality. A template with low-quality graphics is an absolute no-no.
Things to Be Avoided While Choosing Templates
However, there exist some things which should be avoided while you are trying to pick the perfect template. Let us follow the below list.
Abstract or specific template – Before choosing any template, you should make your mind regarding this step. Whether you want to abstract or specific template depends on the scenario of the presentation itself. However, if you are not sure about your situation, abstract templates are always on the safe side than specific templates.
Hide distracting elements – Different distracting elements such as page numbers, sample size number, confidentiality statements, etc. should be kept hidden in a template. Thus, if you choose a template that does not have the option to hide these distracting elements, reject it right away.
Avoid using a Stock PowerPoint template – And the last thing avoids while choosing templates is to avoid the stock PowerPoint templates. It is the last thing you would want to do while choosing templates. It is better advised to buy a professional template from different websites that are available online.
Conclusion
There can never be the right choice for a presentation template. With evolving trends and concepts, the choices of templates are changing too. So, the best thing to do is to keep the above points in mind and choose the template that goes with the trend and your presentation. Happy Presenting!