20 Best Colorful PowerPoint Templates to Use in 2023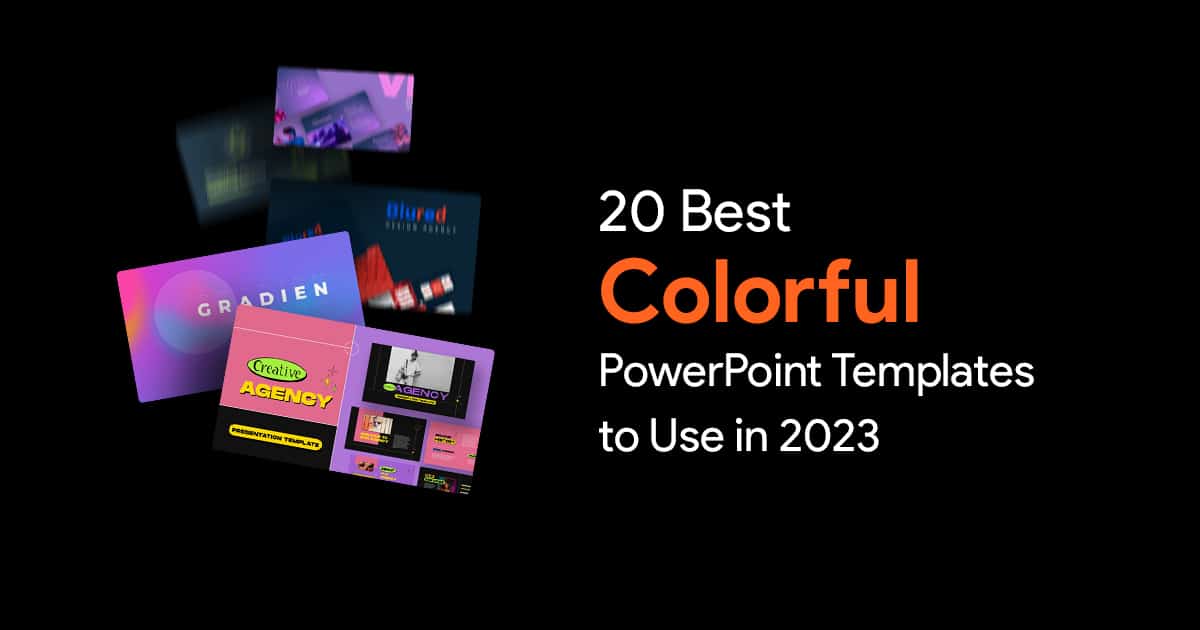 PowerPoint presentations are the best way to communicate information, whether for a business presentation, academic lecture, or personal project. One way to make your presentation impressive is by using colorful PowerPoint templates because color affects moods.
Colorful PowerPoint templates can grab your audience's attention, make your content more engaging, and enhance the overall aesthetic of your presentation. In this blog, we will explore some of the best colorful PowerPoint templates available, covering a range of themes and styles to suit different presentation needs. So whether you're looking to make a business message or add some vibrancy to your slides, these cool colorful templates will make an impact.
In this collection, you can see colorful PowerPoint slides and decks in dark and light graphics and gradient and duotone color spectrum designs that ensure 100% audience attention.
Let's get started!
1. Red Presentation Template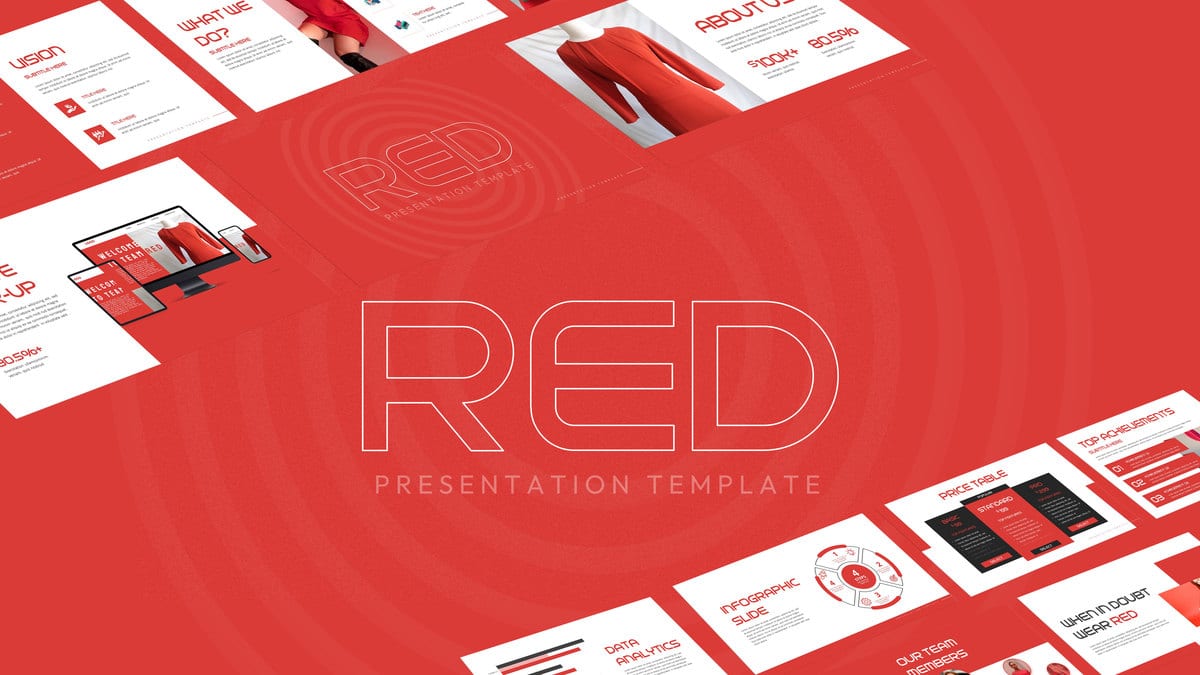 Colorful presentation is not at all a mix of many colors. Even one color or two color mixes will create eye-caching displays. This red presentation template is such a diagram that is created with red and white mix theme. The red powerpoint presentation is a company profile template specially designed to start the action and induce an engaging mood among the audiences. It allows customization of all features including size, and shape.
2. Black and Green Theme PowerPoint Template
The name speaks for itself. This is a finance presentation deck created with 20th-century American gothic typeface designs. The PowerPoint presentation for finance presentation features symbols such as an upward arrow, stacked coins, and financial charts. The design highlights include a color mixing pattern and duotone color combinations that make the presentation visually appealing. The table of contents slides also features US dollar images that add to the finance theme. Overall, the PowerPoint presentation effectively conveys financial information using engaging visuals.
3. Blue and Red PowerPoint Template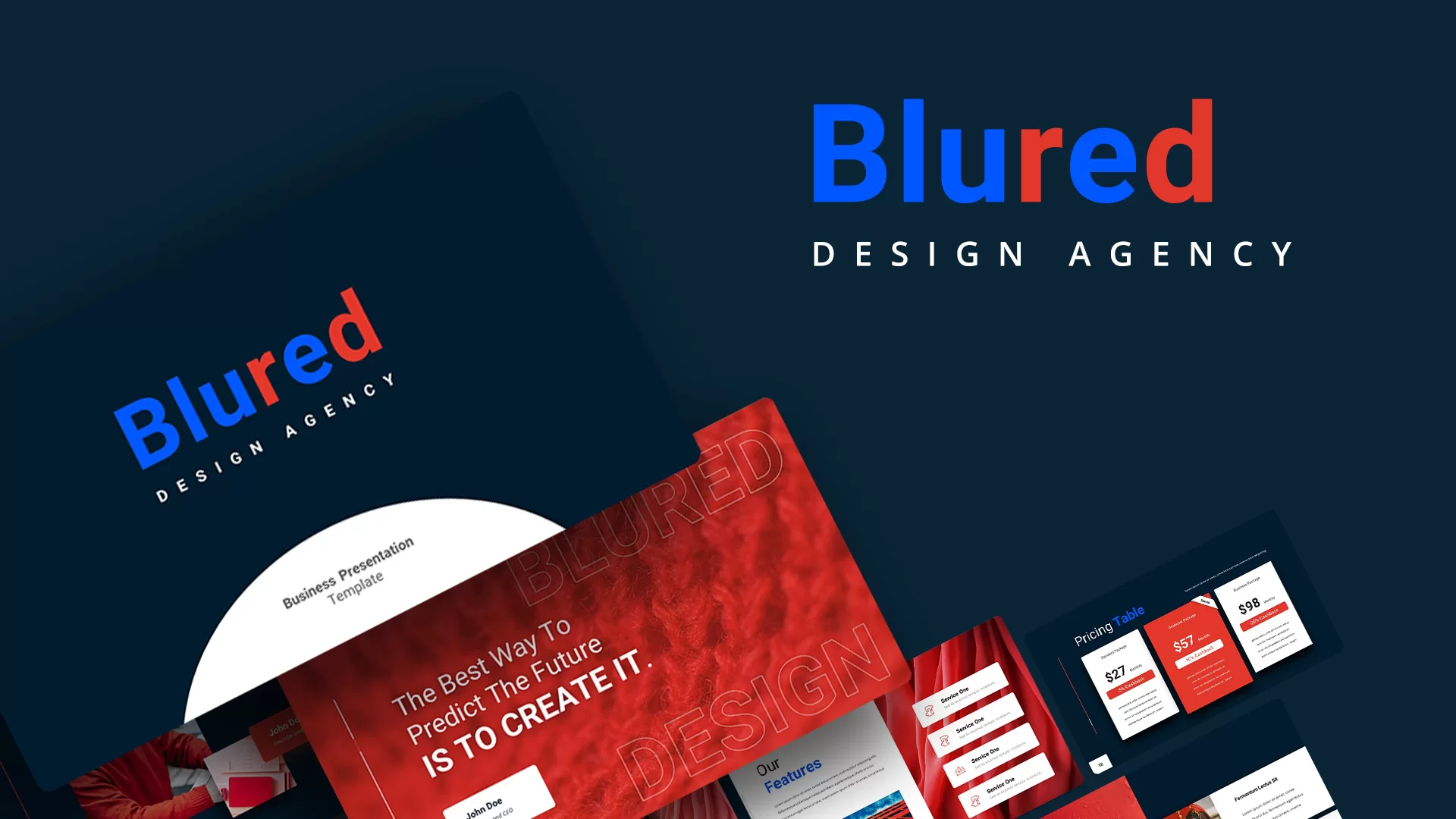 Are you looking for a cool colorful PowerPoint template? Need over 20 slides with custom icons and infographics? That's exactly what the Blue and Red PowerPoint template offers, all inside you need to present for a business introduction. For example, when creating a company profile presentation, you need at least 15 to 20 slides to wrap up your subject without losing the key features of your company. This blue and red color template allows the user to produce all about the business model. Then, edit according to your intent.
4. Duotone Gradient PowerPoint Template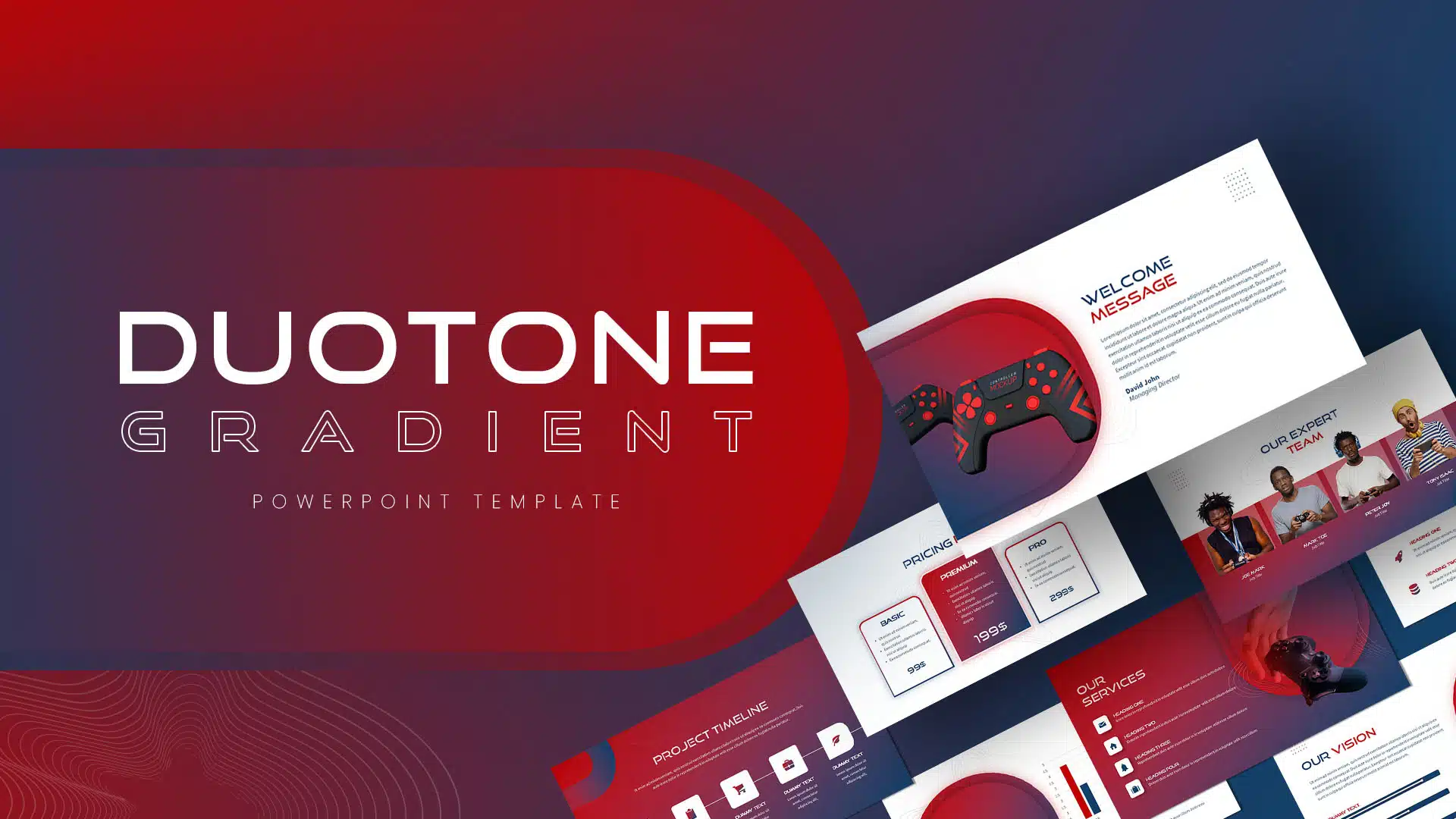 The Duotone gradient PowerPoint template utilizes gradient effects to create a striking design. This design technique combines two or more colors to produce a rich background for photo effects, making it a versatile option for any subject matter. To ensure a stable audience experience while viewing images and listening to presentations, our designers incorporated the color spectrum into this business PowerPoint template. With duotone colour mixing, the design possibilities are endless, offering unlimited options for creating impactful presentations.
5. Financial Auditing Service Presentation Template
The vibrant and dark color mix of olive green and black will work beautifully together. This template contains standard formats and diagrams commonly used for PowerPoint business introductions. The color mixing pattern with PowerPoint shapes and charts ensures the utmost audience attention. In addition, it involves financial auditing themes and the service provided by an auditing company. So, financial firms and consultants can use the template to show what they provide for the clients. This slide will aid you in effectively discussing company services such as investments, statistical analysis, auditing services, business growth concepts, and product descriptions in PowerPoint with edit options.
6. Blue Green Presentation Template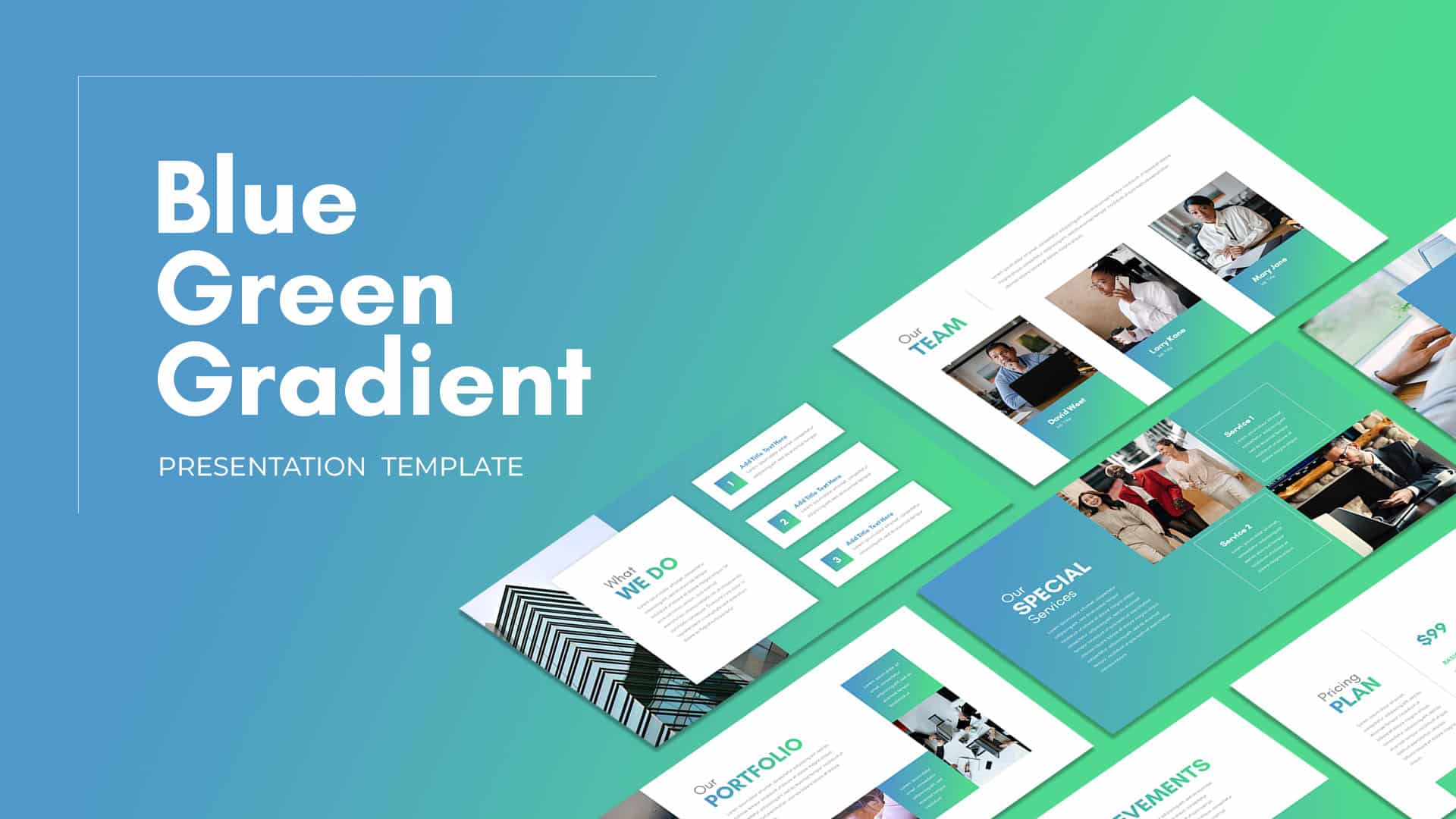 Blue Green template has perfect vibrant tones with a gradient colour mix and shapes. The template altogether brings forth a modern, fresh, and unforgettable design. The blue and green template is one of the most striking and best PowerPoint colorful templates out there. It has 22 slides with data-driven charts, vector infographics, and mock-ups. It ensures 100% audience attention because our research team widely uses colour psychology to bring and stary viewers on the theme.
7. Gradient Presentation Template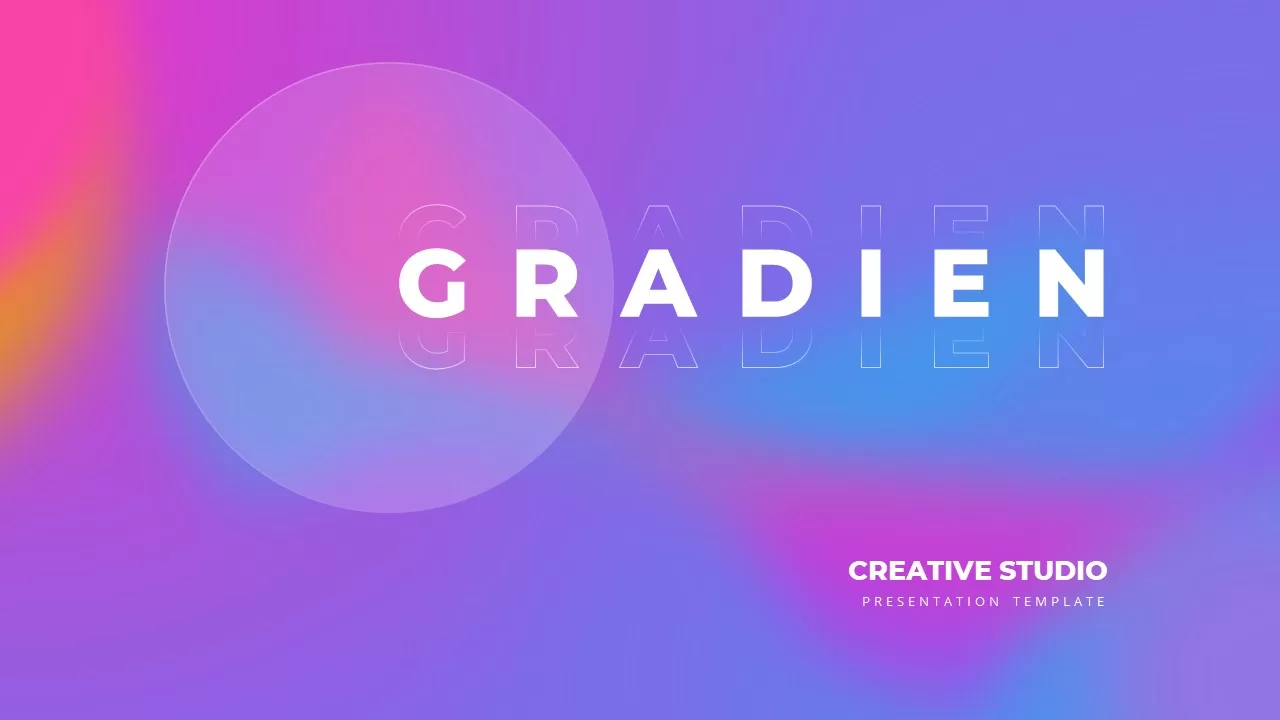 Here's another gradient presentation template that works well with creative presentations. The pink and blue mix gradient effect with white fonts allows business and educational PowerPoint presentations by and large. This will add contrast and visual interest to your PowerPoint slides. It includes an introduction slide, visual presentation, story presentation, team template, personal profile presentation, PowerPoint charts, mock-up slides, contact us slide, thank you PowerPoint presentation and many slides with edit options.
8. Orange and white theme PowerPoint Template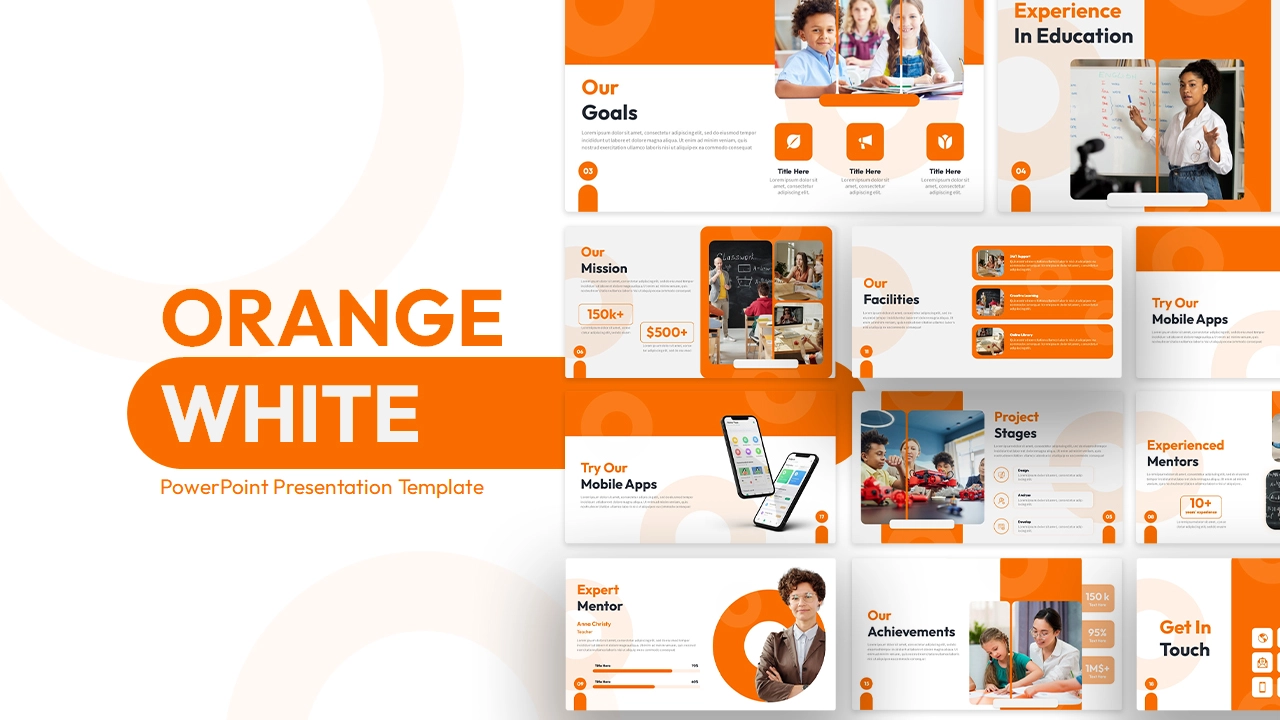 The Orange and White PowerPoint template is a versatile option for business and educational presentations, featuring attractive color backgrounds. It is designed to focus on the medium rather than the message; this multi-presentation slide deck incorporates halftone color combinations to enhance visual appeal. Whether you're giving an overhead PowerPoint presentation from the podium or in a classroom setting, this template is an excellent choice for creating engaging and impactful slides.
9. Electronic Press Kit PowerPoint Template
Electric Press Kit PowerPoint template presents an unusual color mixing in purple and yellow combination. This is created with advertising themes, including social media. However, this tool kit of 20 slides is fit for company introduction as well as product description. In addition, it has timelines, columns, statistical charts, and demographic presentations in vector infographics. The plethora of slides shares color variations in density, so it looks awesome in bright and vibrant mixes.
10. Purple Color Presentation Template
Background colors in PowerPoint are crucial to capture the audience's attention. This purple-coloured theme PowerPoint template for a company pitch deck is a beautiful design that grabs the viewers' attention. Business presentations are often in black and white, but creating a company history slide in the same tone can bore the audience. Use colorful company overview presentation designs like a purple slide to keep them engaged. This slide is a great choice of corporate presentation since it represents power, nobility, wisdom and luxury.
11.
VR Presentation Template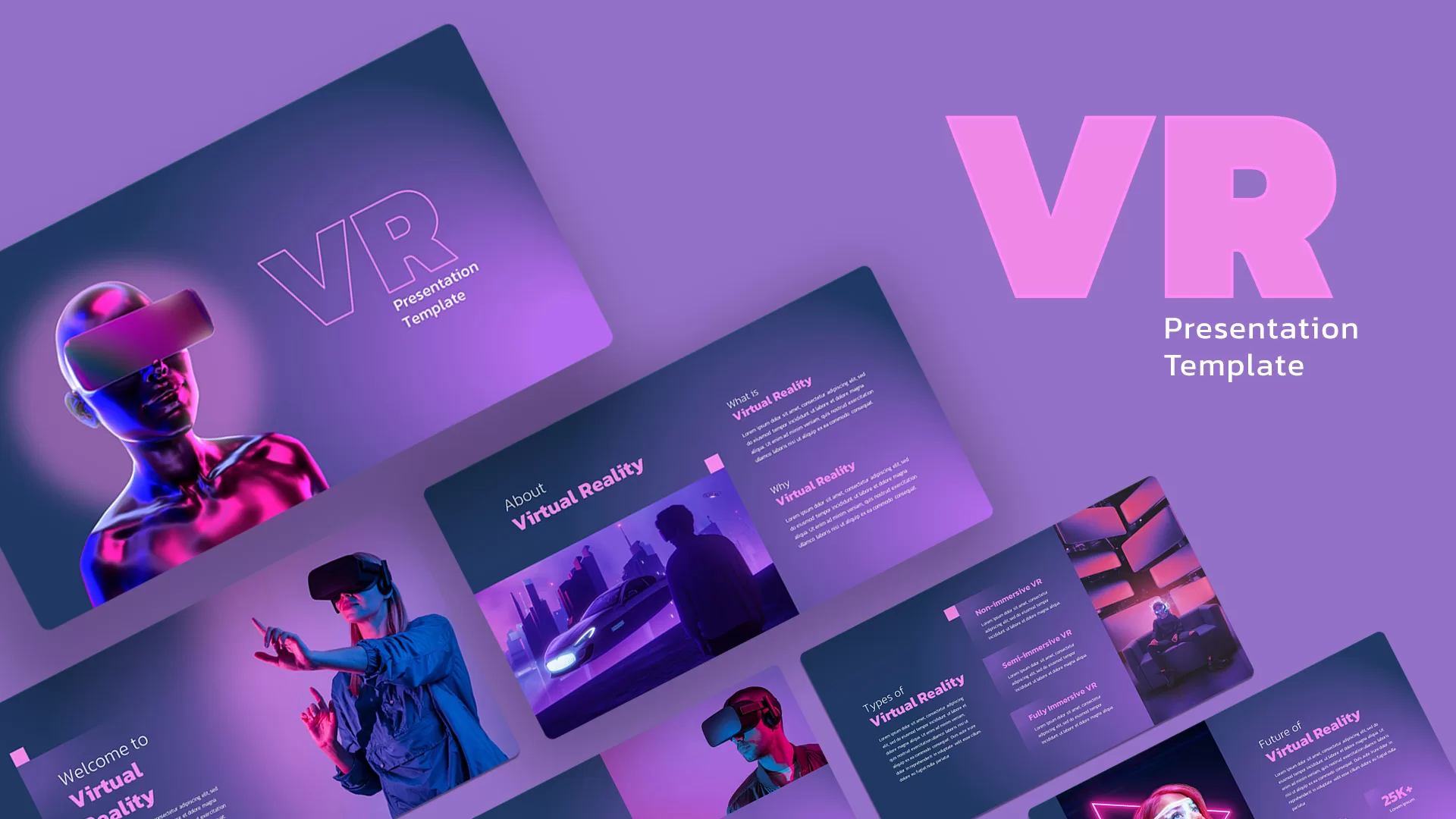 The purple and pink gradient template is an excellent choice for creating a Virtual Reality presentation that showcases the latest technology trends. With the inclusion of high-quality images of VR headset-wearing humans and robots, this template captures the essence of futuristic technology and innovation. The bar charts and mock-up presentations allow for the easy visualization of data and ideas, while the circular infographics and vertical timelines add a creative touch to the presentation. The color mixes included in this template make it suitable for a range of industries, from business to education, and can be customized to suit the needs of the audience. Overall, the purple and pink template is an excellent tool for creating a professional and engaging Virtual Reality presentation.
12. PPT Technology Template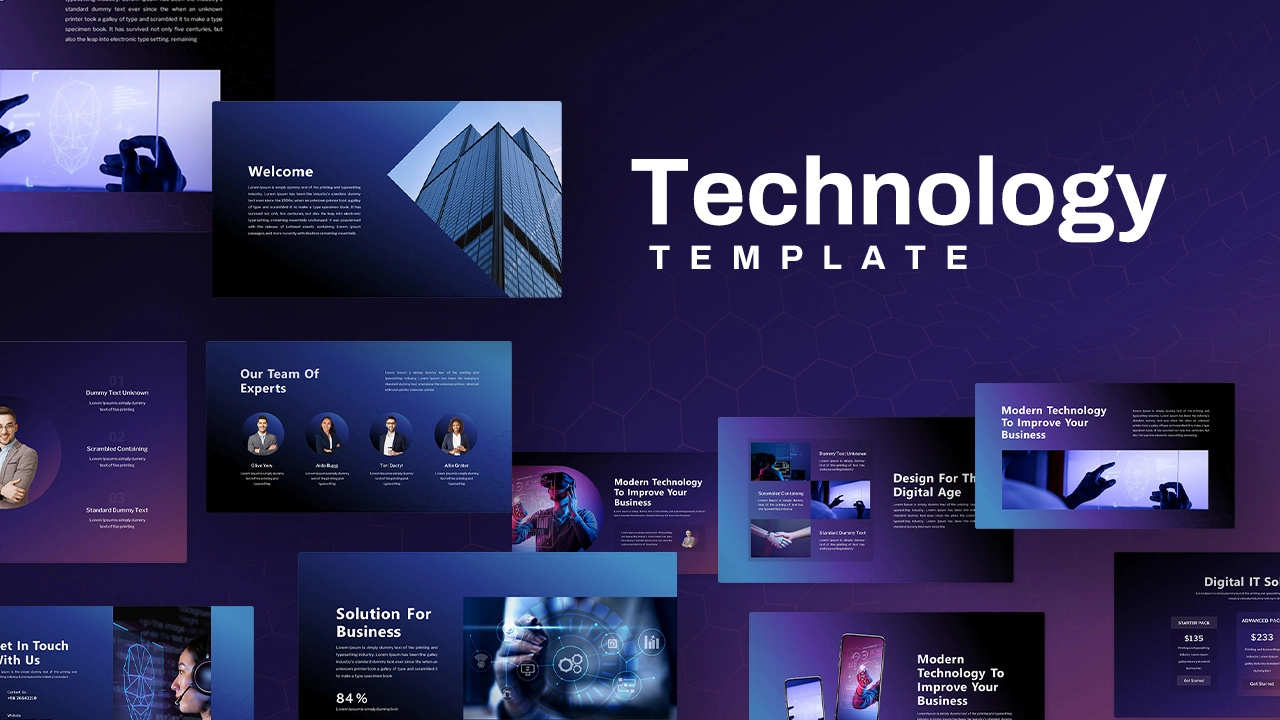 Every field of knowledge needs suitable PowerPoint to present their subject with the support of amazing PowerPoint templates. This PPT technology template offers a science presentation for Information technology. The PowerPoint mixes blue and purple themes in color density variations that create dark and light mode color schemes. It has pink touches white the gradient effects merge with each other. You can see shades of blue, purple, pink and bright with this colour palette generator. This is the best PowerPoint choice for business introductions.
13. Creative Agency Presentation Template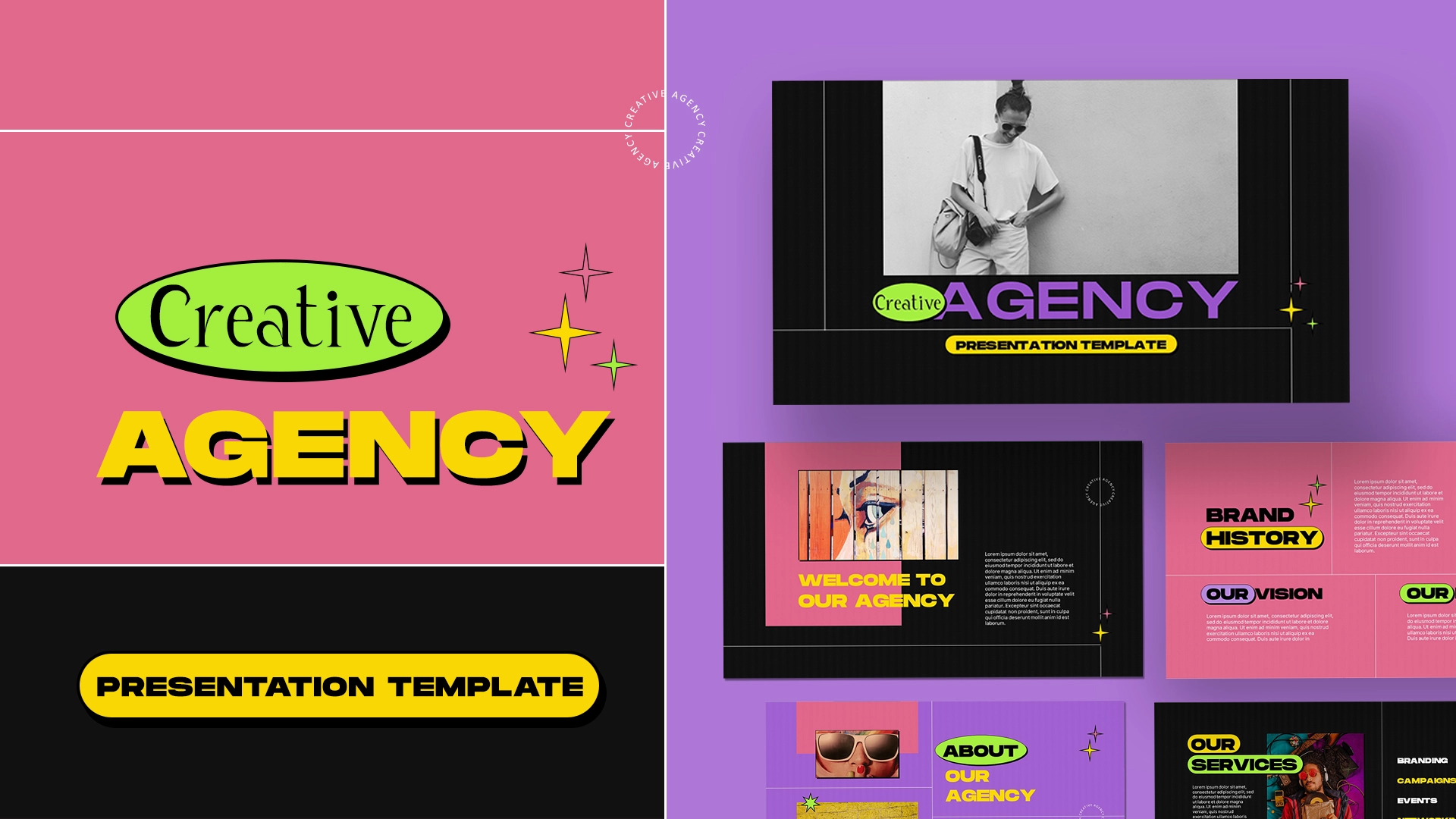 Dark hues and bright shades are often ideal color choices because they keep the audience focused. This creative agency presentation template has 21 slides to give insightful information about your company. These presentations often highlight the innovative marketing techniques and strategies these agencies employ to build a new brand and promote their client's products or services. The slides include visually stunning artwork with many colors and graphics demonstrating the agency's expertise in creating engaging and compelling marketing campaigns.
14. Company Profile Pitch Deck Template for PowerPoint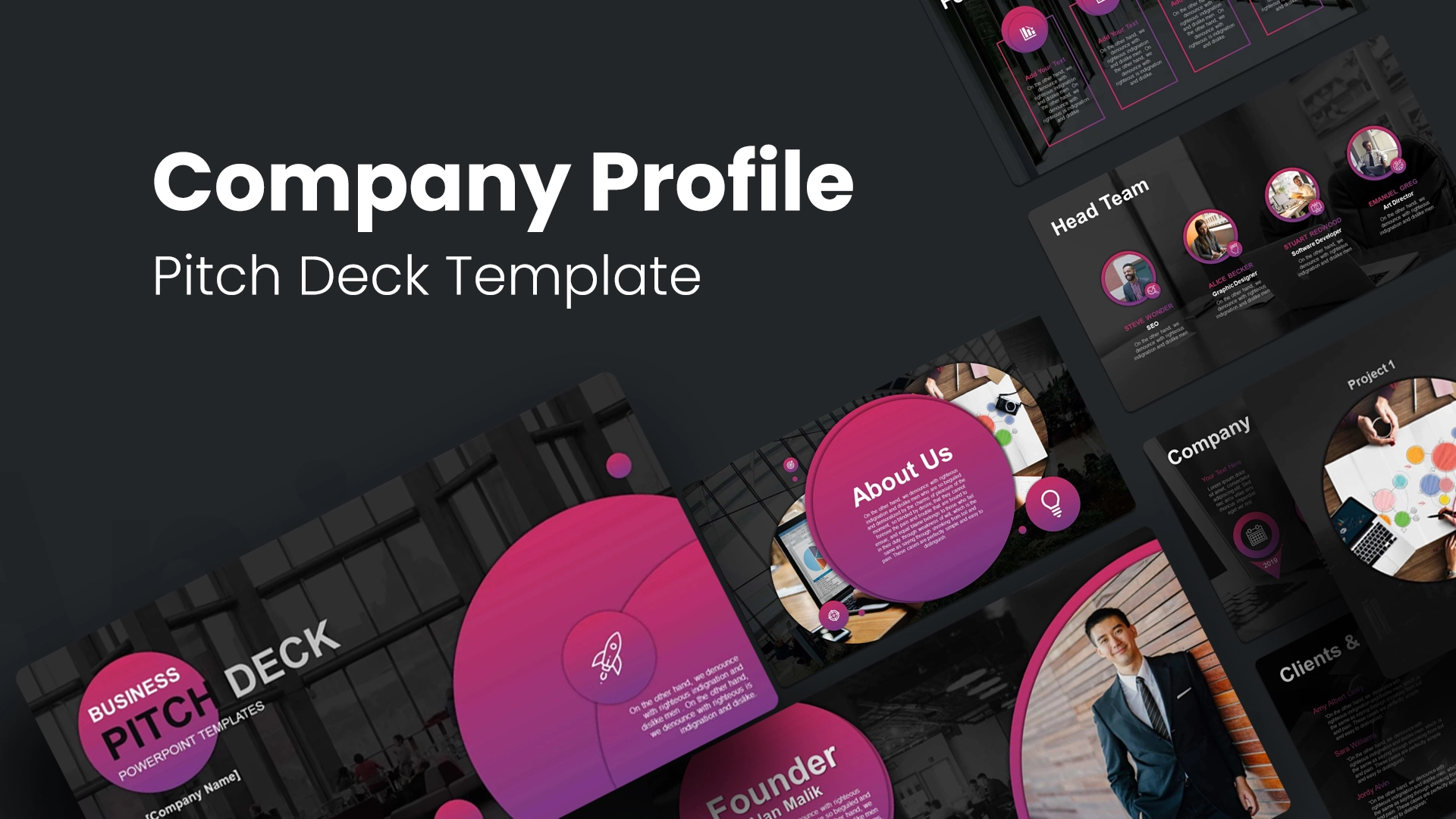 A pitch deck template is a comprehensive set of PowerPoint slides that can be used to create a professional and engaging presentation for showcasing a company's profile and performance. It typically contains around 20 slides covering the company's different aspects, such as its mission, products or services, market size and potential, financial projections, team members, and growth strategy. Whether you are a startup seeking investors or an existing business presenting to stakeholders, the pitch deck ppt templates offer a visually appealing and informative way to convey your message effectively. Use colorful PowerPoint template for company overview. The template incudes gear diagram, pyramid template, cycle process ppt, company timeline, SWOT analysis and many shapes and themes.
15. Metaverse PowerPoint Template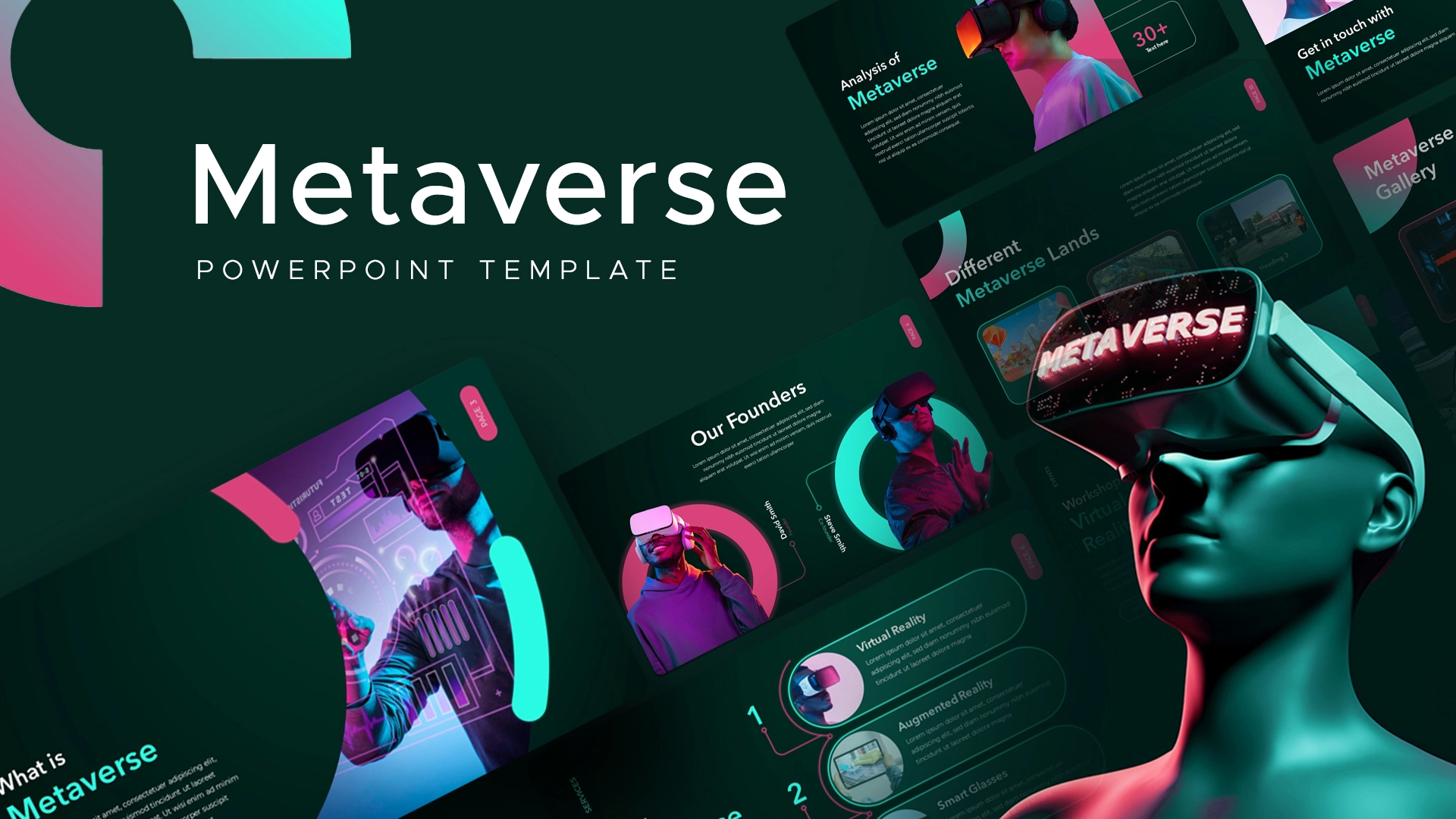 The Metaverse PowerPoint template is an eye-catching option for those looking to give a modern and futuristic touch to their science and technology presentations. The combination of vibrant colors like pink, light blue and light green with the imagery of virtual and augmented reality headsets creates an impactful and memorable presentation. In addition, this template is ideal for IT companies looking to introduce their business professionally and engagingly.
16. Blue and Orange PowerPoint Presentation Template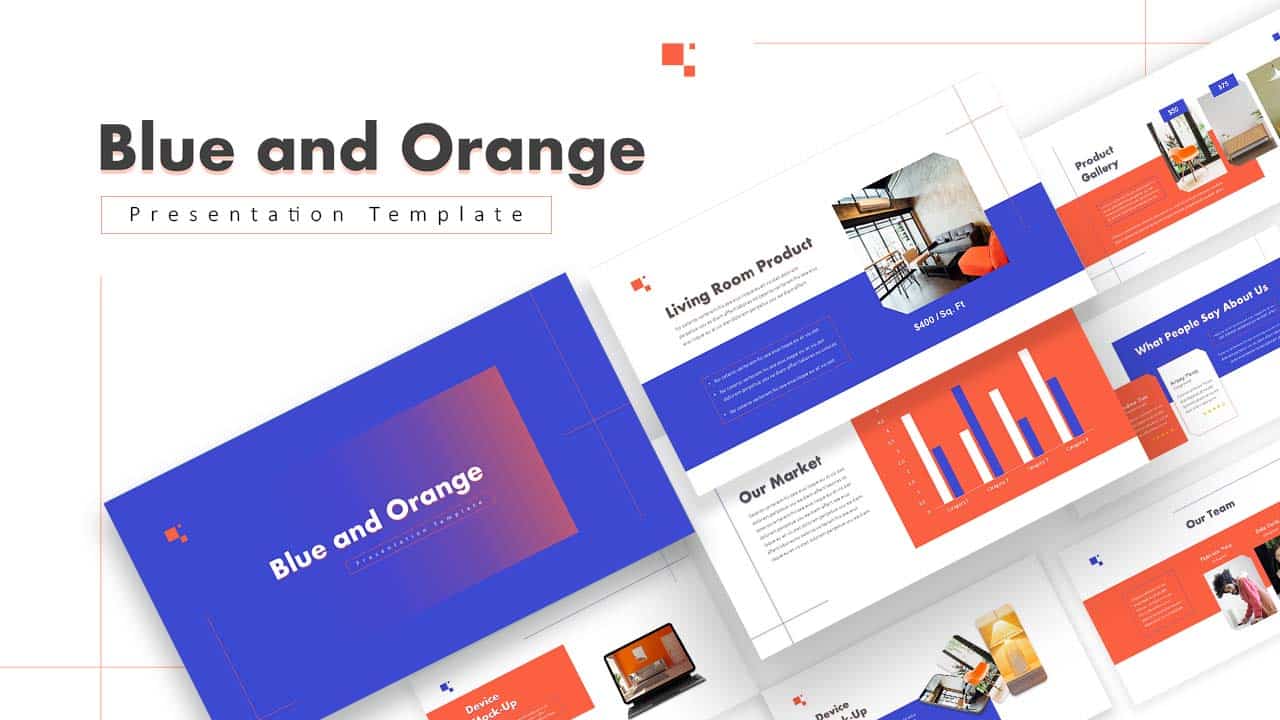 The Blue and Orange PowerPoint Template is a modern and stylish option for businesses looking to create a professional and visually striking presentation. The template's duotone color mix of blue and orange is a popular design trend that adds a bold and vibrant touch to any display. With a range of themes and content options, this all-in-one set provides a comprehensive solution for creating a cohesive and engaging company profile and business introduction package. Using appealing PowerPoint shapes and color combinations helps captivate the audience and make the presentation more memorable.
17. Black and Gold PowerPoint Presentation Template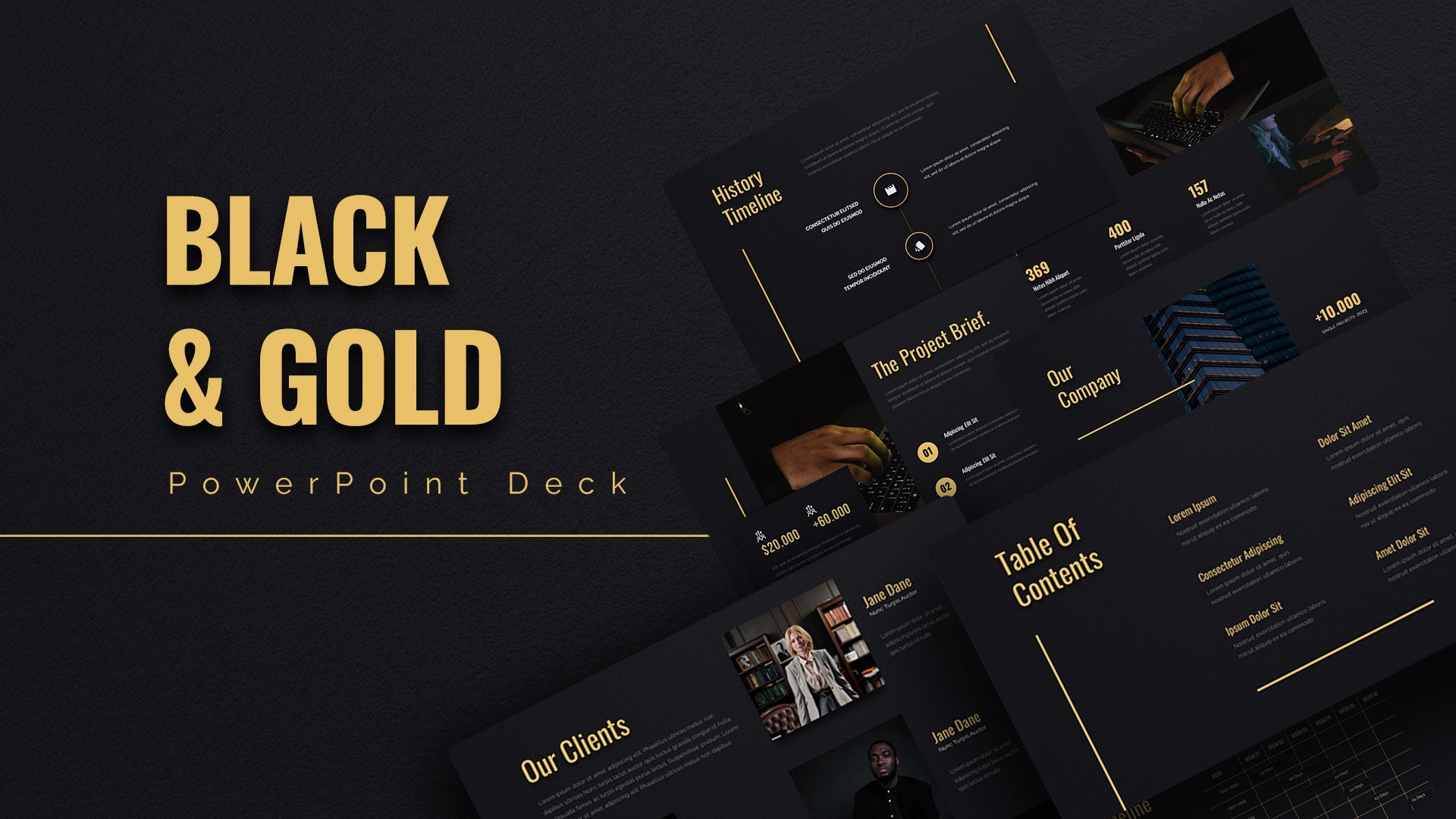 The Black and Gold PowerPoint presentation template exudes a sense of luxury and sophistication with its striking combination of black and gold colors. The template comprises 22 versatile slides that provide all the essential information needed to present a company profile. The golden theme of the template adds a touch of elegance to any presentation, making it ideal for businesses looking to impress clients and stakeholders. With its dark and golden mode creation and featured business themes, this presentation template is sure to leave a lasting impression.
18. Cyber Security PowerPoint Template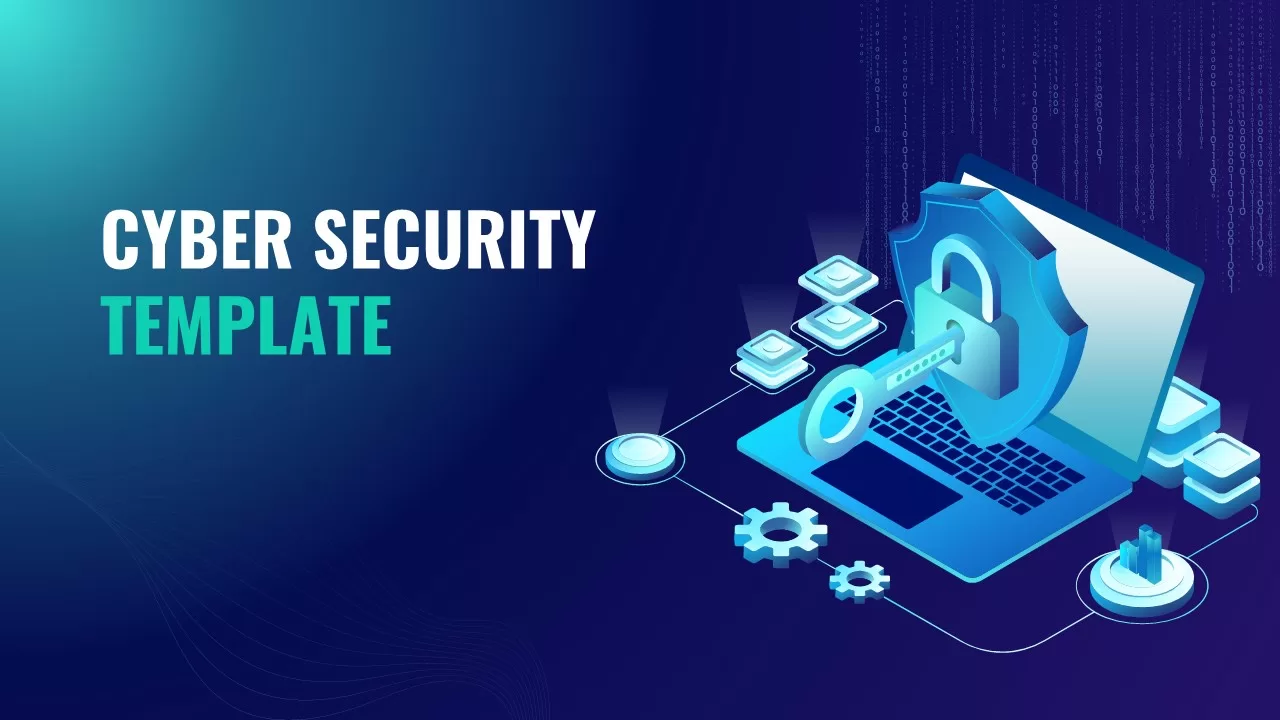 The Cyber Security PowerPoint template is created with an ultra-modern combination of green spread in a dark blue background, making it eye-catching and attention-grabbing for the audience. This template is perfect for individuals or teams of cyber security and seasoned professionals who want to deliver an engaging and informative presentation. With its latest ppt design and easy-to-use layout, this template is ideal for creating a professional-looking cybersecurity presentation.
19. BEST: Free Business PowerPoint Templates
The best free business PowerPoint template is essential for creating impressive and professional presentations for your business. It offers a range of colorful slides specifically designed to meet the needs of business presentations. The template includes a timeline template, scenario slides, a roadmap model, bar charts, graphs, and a world map slide, making it an ideal choice for business professionals who want to present complex data and information visually appealingly. The combination of red and orange colors on a dark background creates a scintillating design that will surely capture your audience's attention. The template also incorporates gradient colors in the backdrops, which add depth and dimension to the presentation. This free PowerPoint business presentation template is a must-have for creating a compelling and engaging business presentation.
20. Free Video Game PowerPoint Template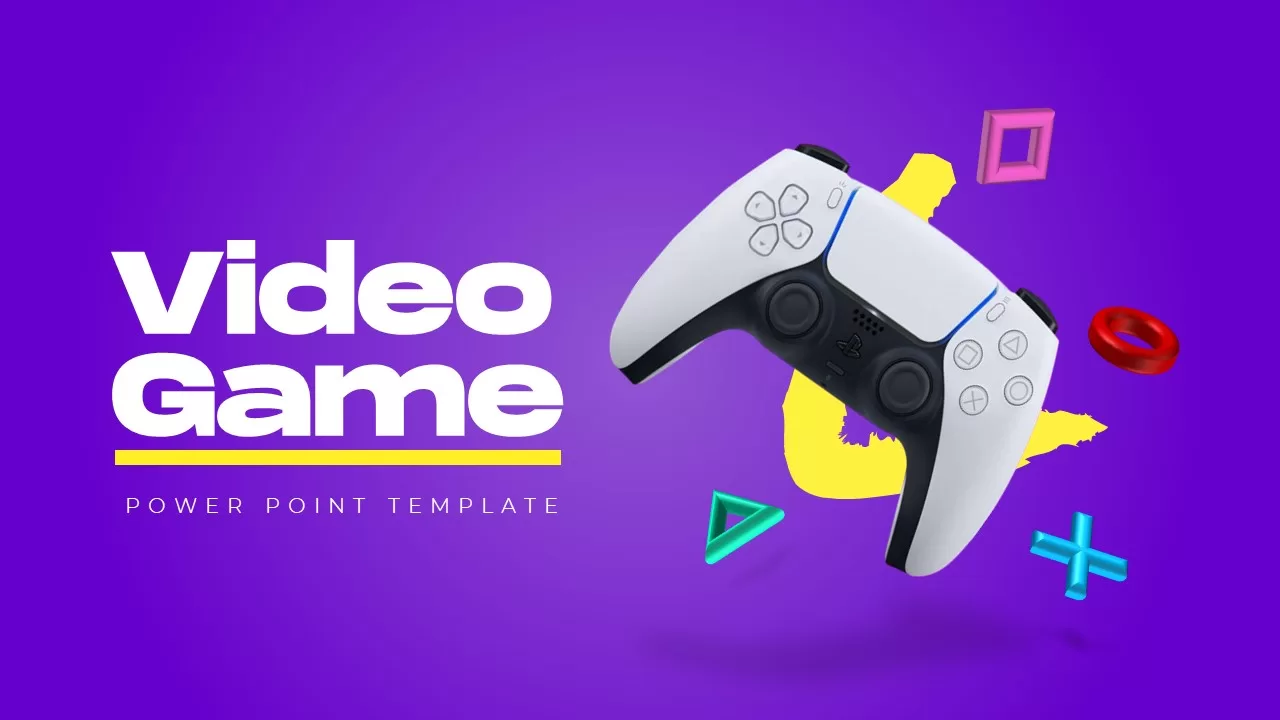 Violet, yellow and pink tones are the default colors in the free video game PowerPoint template. These color palettes for PowerPoint allow you to edit size, shape and font. The video game PPT template is an excellent option for companies looking to create an engaging and visually appealing introduction pitch deck. With its futuristic design, modern clipart icons, graphics, and shapes, it is sure to capture the attention of any audience. The template also features the latest illustrations of video games inspired by modern technology and virtual reality, adding an element of excitement and innovation to the presentation.
Final word
Colorful PowerPoint templates help your presentation stand out. Use colorful slides to capture the audience's attention to your point. Color plays a vital role in PowerPoint presentations since the viewer's attention depends on colors and your delivery style. So, use the best PowerPoint color schemes available on SlideBazaar.