Success and Growth Stair Arrow Diagram Keynote And Powerpoint Template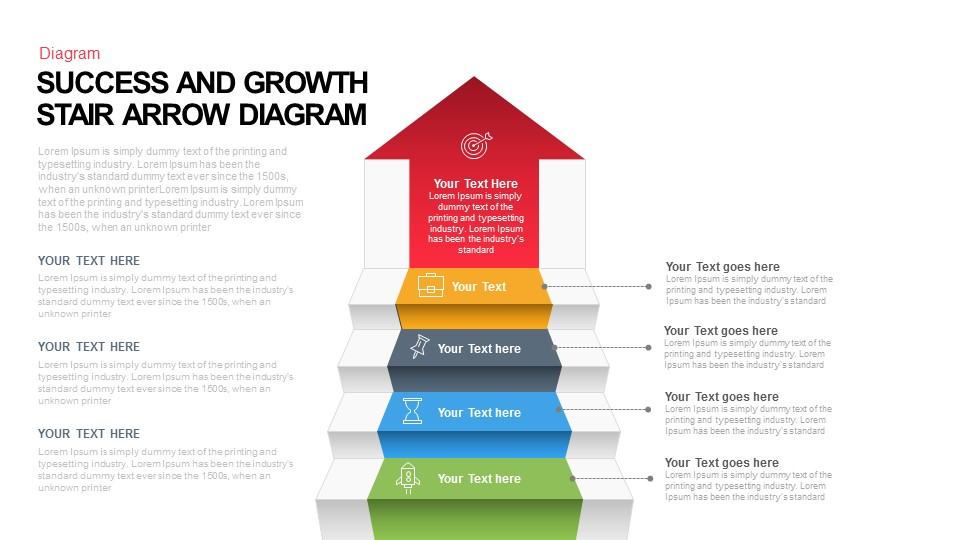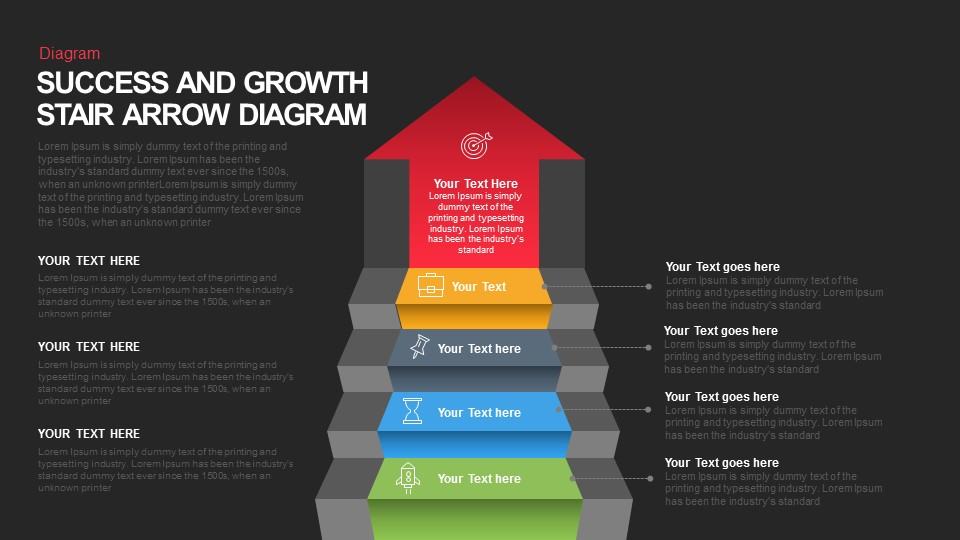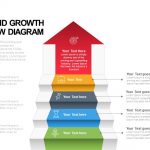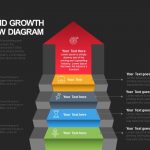 Success and Growth Stair Arrow Diagram empowers organization to design and implement different business strategies. It plays an indomitable role in understanding the major factors that drives business growth. This template is unique because it offers a robust template that helps to list different factors that influence growth. It is an effective way to lay out a business plan that has a wide reaching influence covering process re-engineering, product design, competitor analysis, marketing plan, publicity strategy and more in the development of a long term growth plan. The arrow diagram brings a structure that deconstructs the constituent steps. This is a worthwhile exercise as it makes everything transparent.
It helps to monitor revenue growth and understand success. In the Success and Growth Stair Arrow Diagram template each step gives a targeted focus on its contribution in the overall execution of the business strategy. This super efficient template is precisely created with process engineers, designers, project managers and business strategists in mind. Each step gradually unfolds a new idea that is relevant for product diversification, expansion of business operations, launching of new products, new technology adoption and opening in new markets nationally and globally. The Success and Growth Stair Arrow Diagram template is great at displaying sequential or incremental steps in a task, process, or workflow. The template is aesthetically pleasing, grand and deeply engaging for the audience. The Stair Design Arrow Diagram Template is completely editable and is available in both as PowerPoint and Keynote template. The layout comes in light and dark shades and is very effective to show each stage. The selection of colors and contrast is equally pleasing to eye and helps to differentiate one message from one another. The template has different text placeholder. Text blocks can be added, moved or removed as needed. All shapes are completely editable and colors can be easily changed. Use this Success and Growth Stair Arrow Diagram template to unlock and achieve organizational goals of your organization.