Emerging Trends in Business Presentations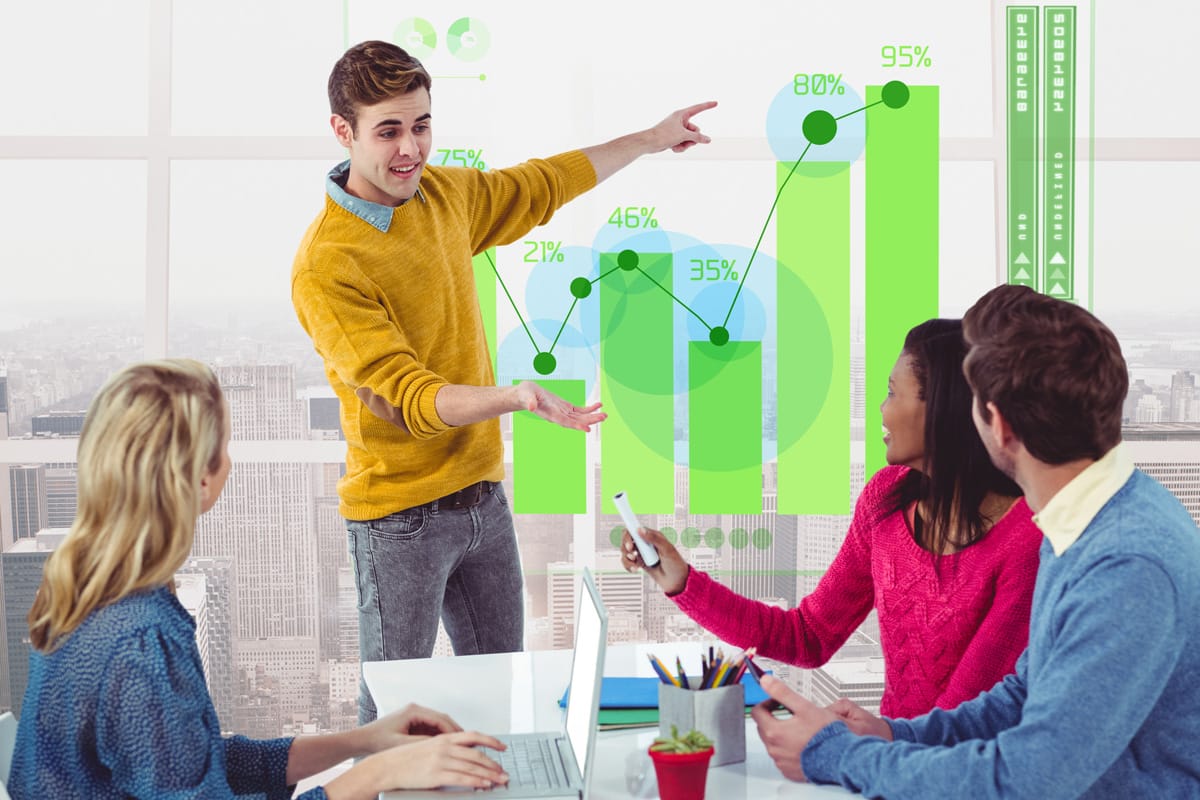 Every year, we see new trends emerging in the world of business presentation design. From temporary fads to design standards, these trends will definitely shape the way business presentations are made and delivered before boardrooms of top business organizations across the world. Although some of these trends exist only for enhancing the aesthetic appeal, others have been adopted to cater to the needs and preferences of the consumers. For instance, the use of flat design, as per many experts, is more than just a passing fade; it is created because realist elements are very difficult to include into responsive systems which are designed for screens of every size. Following are some of the emerging trends in Business Presentations.
Immersive images: Use of striking, oversized images is a huge trend right now. A picture says a thousand words; it can't be truer in case of presentations. Using images instead of texts does a better job in delivering a message. These large, stunning background images not only captivates the mind of the audience, but they also set the tone for the presentation and creates and immersive setting which transports the viewers to an entirely different scene.
Scrolling presentations: Gone are days when one used to create a printed version of the slides for handing them out to the audience. Although this was a good practice considering that it gave the viewers some important takeaways which they could review, use this as the sole method of delivery is a little outdated. These days, it is better to simply give your audiences access to the slides in the form of a scrolling presentation which looks very similar to a web page. Rather than sending emails with huge attachments, you can just send a link to your website. Another major advantage of scrolling presentations is that compared to static PDF files, you can add more interactive and engaging elements like videos, quizzes, surveys in them.
Not using stock photos: Inserting stock photos in presentations that have been overused are as bad as text-heavy slides. Instead of them, using some other forms of visual representation such as playful graphics to communicate ideas or messages is the trend now.
Dramatic typography: While many fail to understand this, typography is equally important to images to make a presentation stand out. It is crucial to the aesthetic appeal of your presentation, and it can enhance the message you are trying to deliver. Sticking to conventional fonts is not effective anymore. Using dramatic typography is the latest trend in business presentations that is going to stay for a long time.
Originality: Unlike olden days, tried and tested methods are not going to work anymore in business presentations. The new trend is to create something entirely original; something that has a personal touch or unique angle to it. It could be anything, from using colorful doodles to using double exposures. Audiences will be hooked to the presentation if is something that they have not seen earlier. Showing originality is one of the major emerging trends in business presentations.These are the emerging trends that can keep you at par with the latest and stops you from falling into the trap of using obsolete methods.