Best religious PowerPoint templates for 2022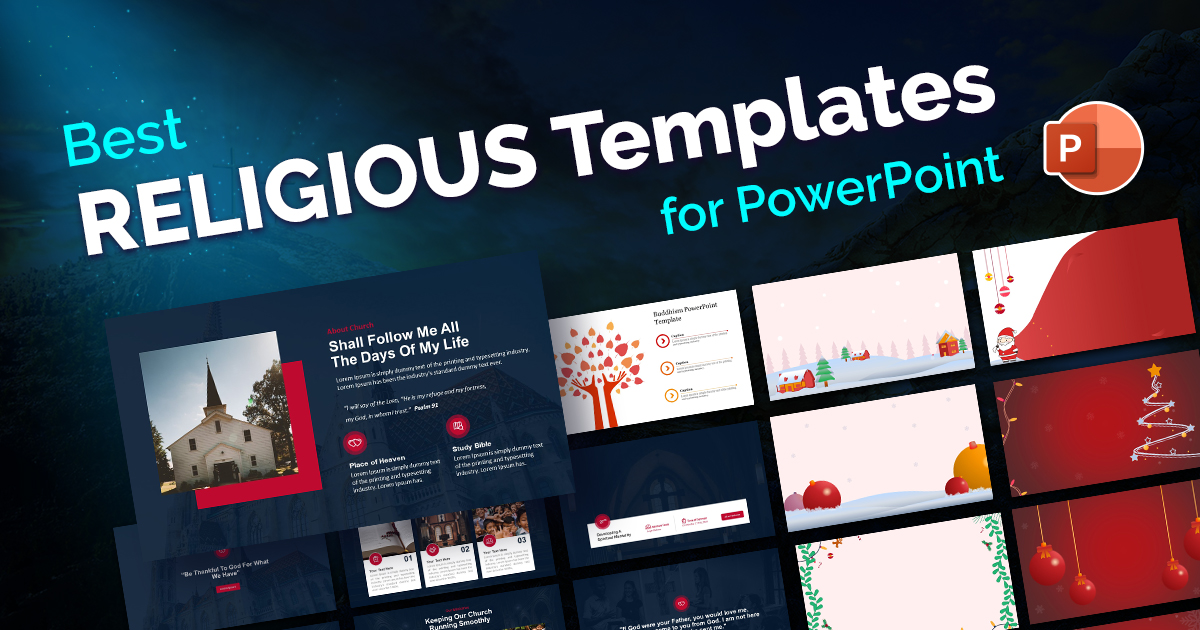 It may simply be not easy to define religion. But everybody knows what religion is. However, if someone asks us to describe, we will be in a dilemma. As the world changes, so as religions. Religion is not free from the clutches of technological development. Today we use technology to perform beliefs and sacred things. If you are a religious preacher or a social science teacher, you need the Best religious PowerPoint templates to showcase religious quotes, faith, customs, and rituals.
In this blog, we are compiling the best religious and church PowerPoint background templates from different PowerPoint websites. Before we get into premium religious PowerPoint templates, let us look at free PowerPoint religious templates. Each of them will add flair to your religious PowerPoint presentation. Here we go!
Best free religious PowerPoint templates from SlideBazaar
1. Free Christmas Templates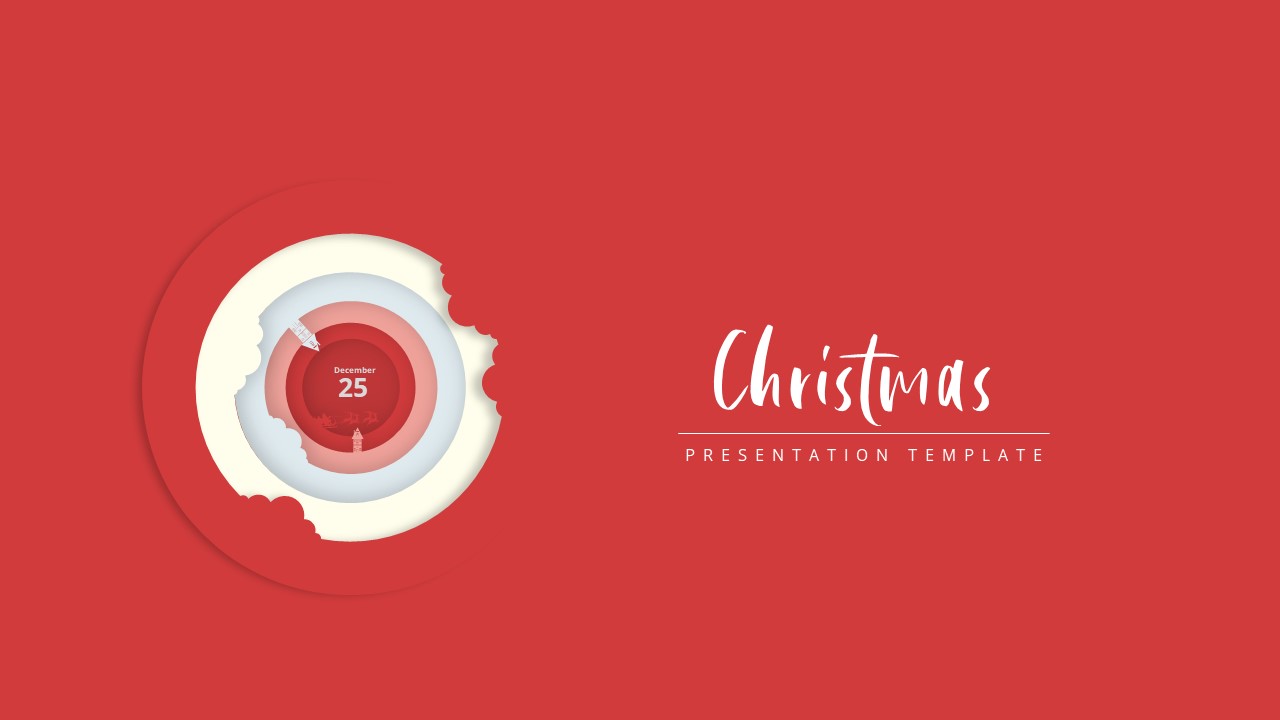 The free Christmas PowerPoint template is a nostalgic, classy design. It includes festival-themed Christmas icons and ppt logos. Christmas trees and bells in the grazing land make this presentation design catchy and attractive.
The greyed church PowerPoint design on the about us slide may drive you back to the old memories of your childhood. Besides, the 21 free PowerPoint Christmas ppt design is also perfect for company profile presentations.
2. Free Church PowerPoint template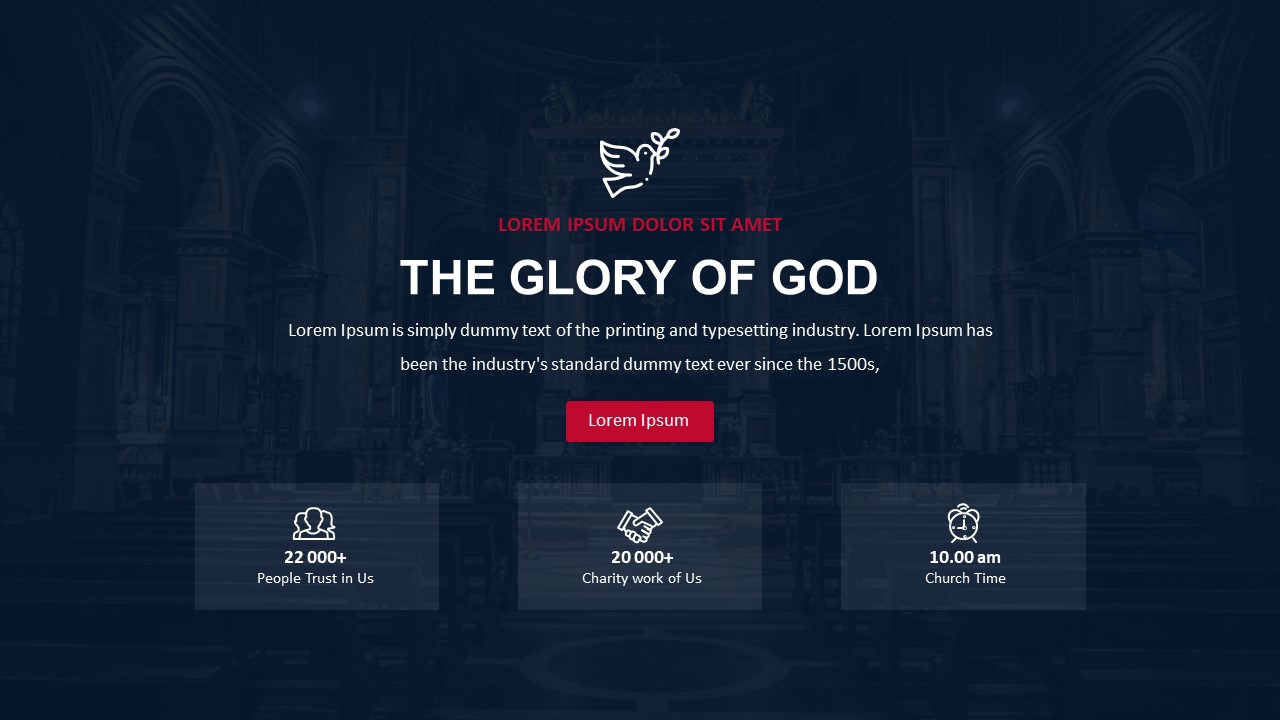 The free church PowerPoint template is designed with original photographs and religious quote slides. So, it will touch the audience's hearts and navigate them into a spiritual world. The church ppt templates are a universal symbol of religious faith and devotion. It is useful for festivals, sermons, and devotional preaching. Christianity and church suggest one can be free from tensions and rivalries if they believe in God and love.
A free PowerPoint religious presentation template is best for interpreting Bible quotes. The simple church PPT slide is best for propagating the importance of being a godly man and teaching that 'work is worship'. Use a free religious PowerPoint slide and get a touch on the soul.
3. Christmas PowerPoint Keynote background and theme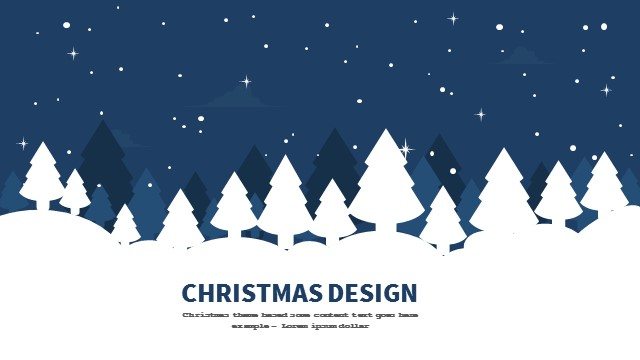 You need the best religious PowerPoint and church design themes to touch the people's hearts. Our Christmas PowerPoint Keynote is a simple five-slide presentation with a Christmas background theme to present welcome speeches on the religious discussion. The dark blue PPT background created a divine sky with stars that look awesome. As a multi-presentation template, you can choose it for festival seasons to display any business topics using the religious presentation template.
Best premium and free religious and church PowerPoint templates from all over the Globe.
1. Free Google slides Christmas background PowerPoint template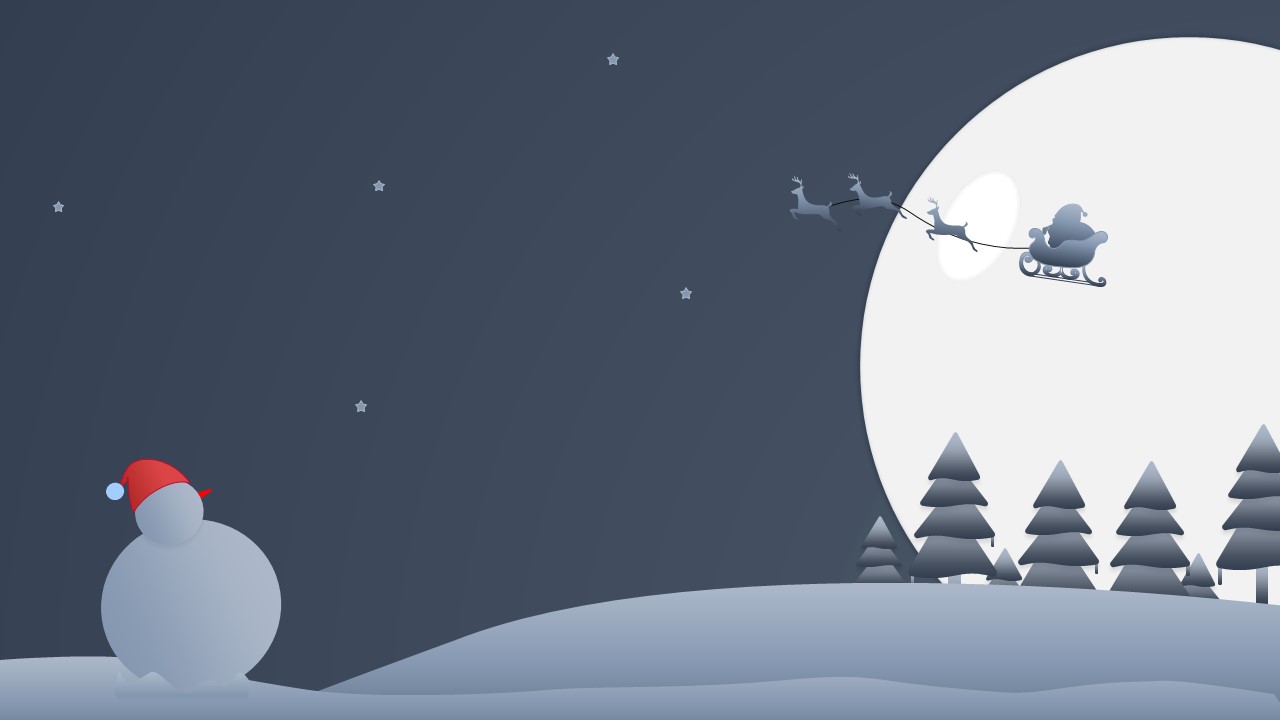 FREE DOWNLOAD
This free Google slide Christmas background slide is an attractive festival and holy-themed presentation that can download for free and create a religious presentation with self-explanatory Christmas designs. The winter themes and symbolic Christmas sketches will lift you into the golden memories.
2. Christmas Google Slides presentation theme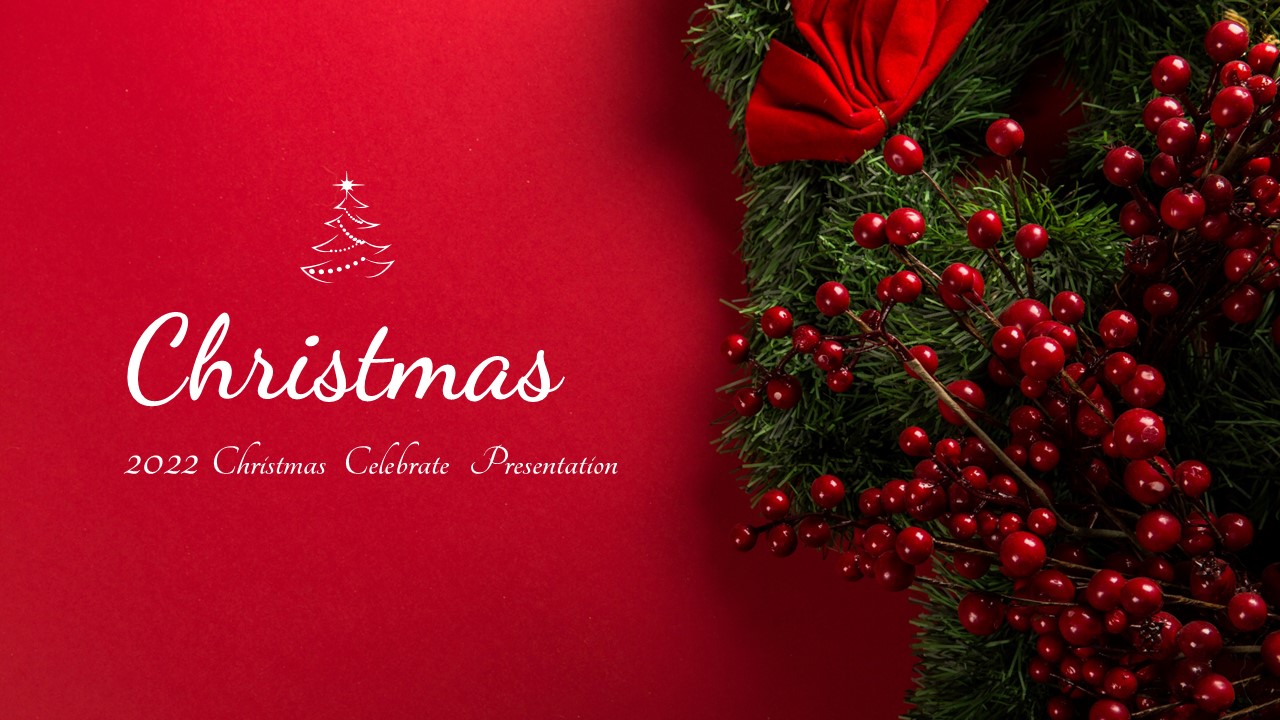 Christmas Google Slides presentation theme is coming from the largest Google Slides providers on the internet. SlideKit is a web-based plugin gallery for premium and free Google Slide themes. The Christmas presentation background is designed with awesome festival background layouts and special Christmas themes. Download free Christmas templates and make a captivating presentation.
3. Day of Arafa presentation template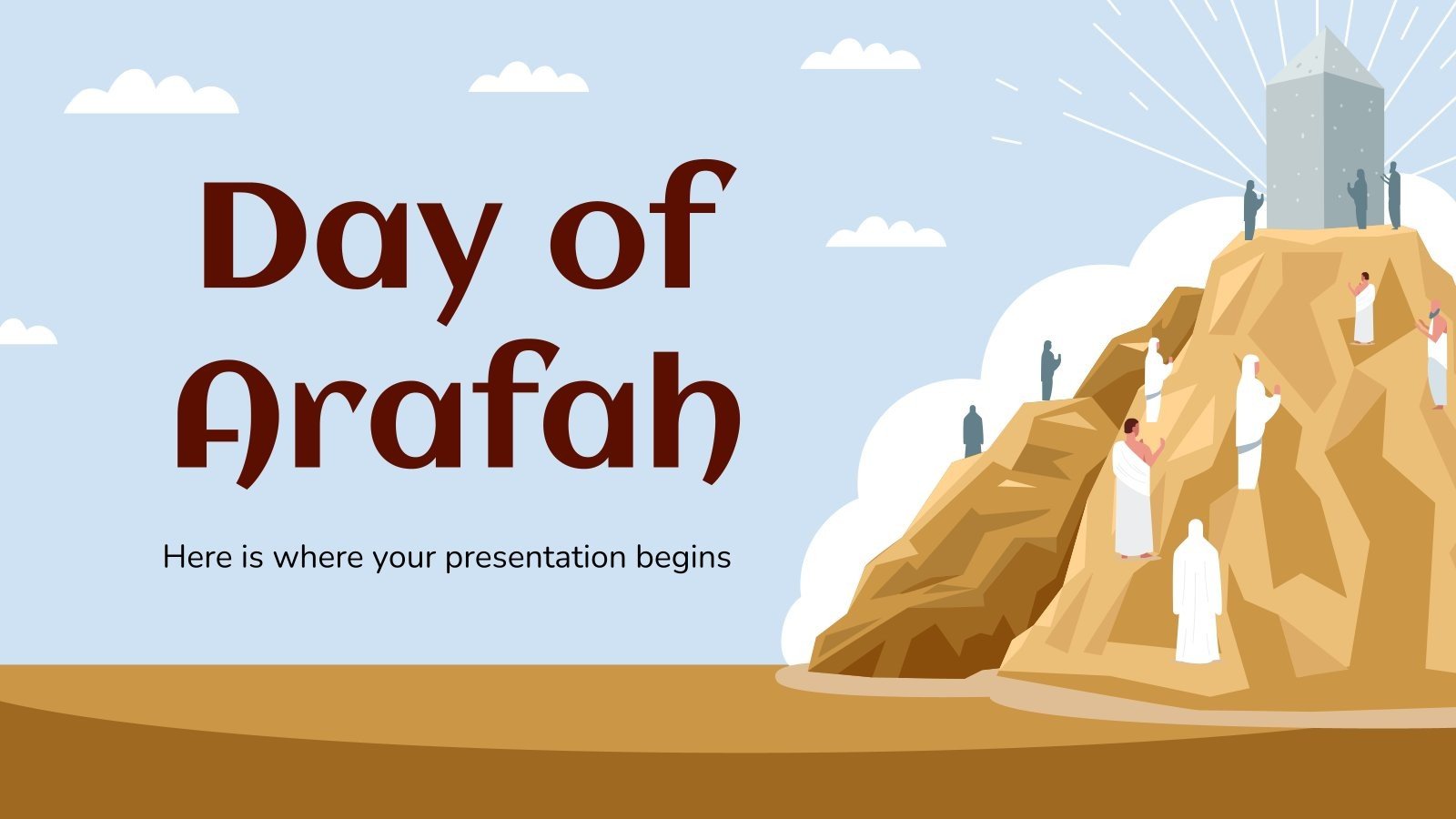 The Islamic slide, the day of Arafa presentation, is a holy background PowerPoint, and the Google Slide theme comes from slidesego. This pure religious PowerPoint template could be useful for propagating Islamic ideologies and important divine events in the Islamic calendar. The slide background and animated ppt themes represent Dhul Hijjah and the sacredness behind the pilgrimage to Mount Arafat.
4. Christmas PowerPoint template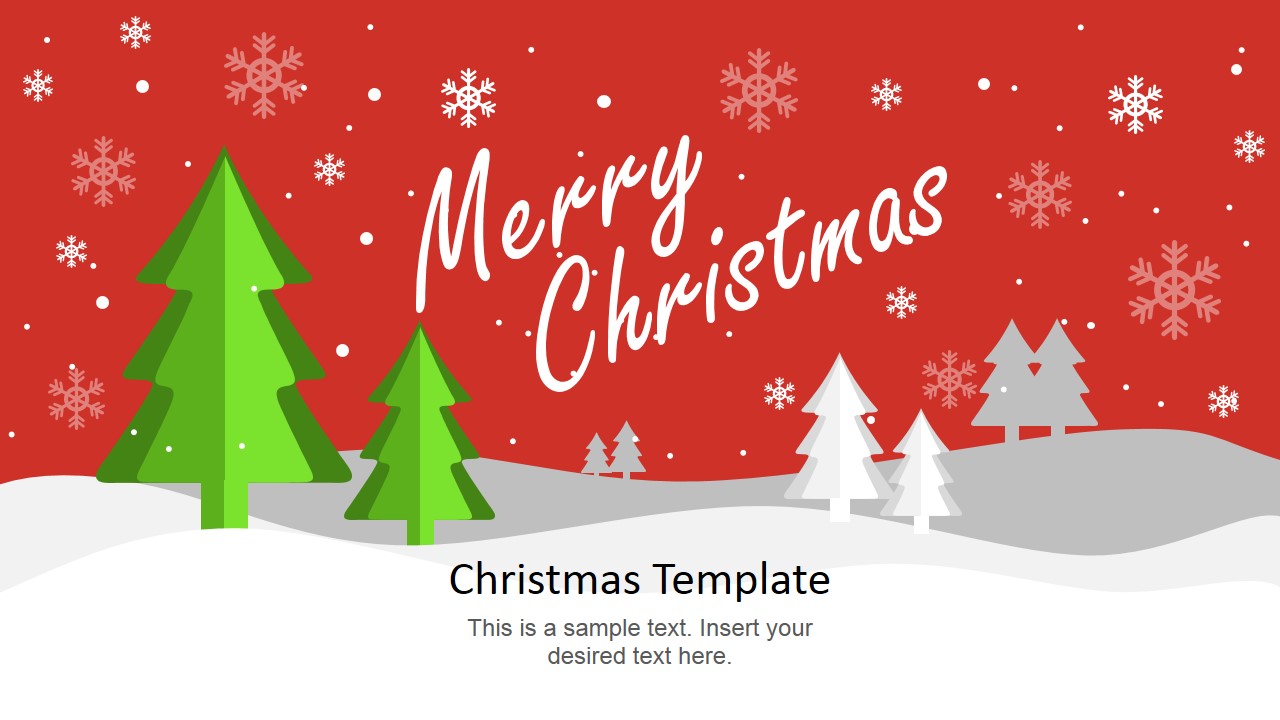 The Christmas PowerPoint template features a festival background PowerPoint showcasing religious and business ideas. It allows multiple alterations on Christmas trees, deer, Santa and all visual animated clipart designs. In addition, users can add PowerPoint Christmas metaphor themes to set the holy mood in the presentation hall. The clean PowerPoint design and trendy pieces let viewers stay on the topic.
5. Easter crown of thorns cross Jesus PowerPoint templates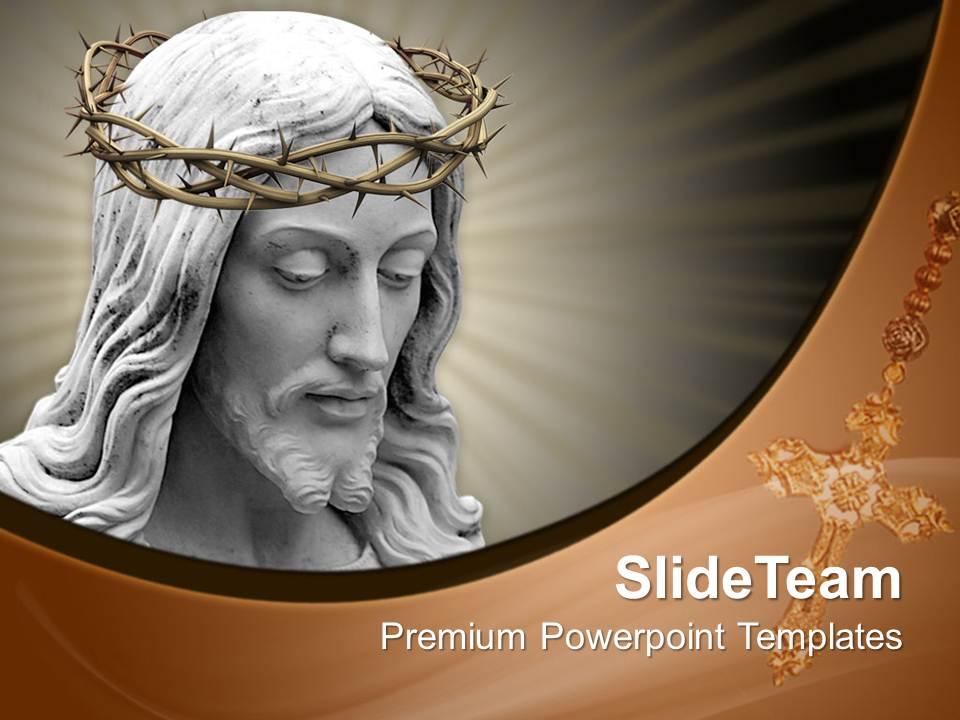 The religious PowerPoint template is a holy design of Jesus Crist's crucifixion. It is useful for revealing the life of Jesus Crist and the persecutions he has experienced. The Christian preachers can use the diagram to propagate Christianity. The entire theme of the religious PowerPoint presentation is a beneficial tool for churches to create a presentation on the changing scenario. Teachers can use the easter template for overhead projections in school.
5. Christmas ornaments free PowerPoint template & Google Slides theme
Rejoice with slideegg's Christmas background PowerPoint presentation. This template includes the latest PowerPoint map, charts, mockup slides, visually appealing Christmas themes, and vector animated designs. The red and white background will recall Santa and deer to your mind. The religious ppt slides are very diverse and contain different Christmas materials decorated in a Christmas tree.
6. Buddhism PPT download presentation template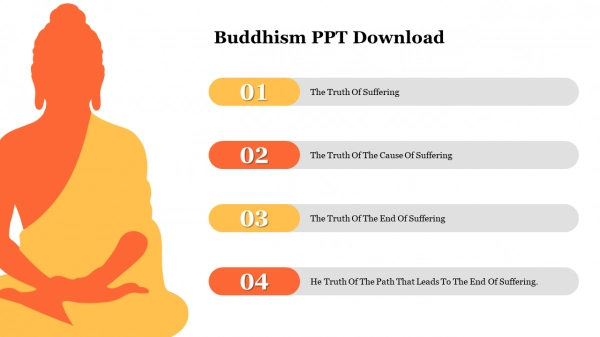 Are you working in the Buddha monastery? Then, get Buddha's PPT religious template to teach your disciples. Buddhism firmly believes that the human world only gets satisfaction when people follow nonviolence. So, nonviolence or Ahimsa is the cornerstone of Buddhism. So, you can teach renunciation of Buddha with this religious PowerPoint template.
Try out the best religious PPT template for 2022 and get in touch with your audience.