Tuckman Team Development Model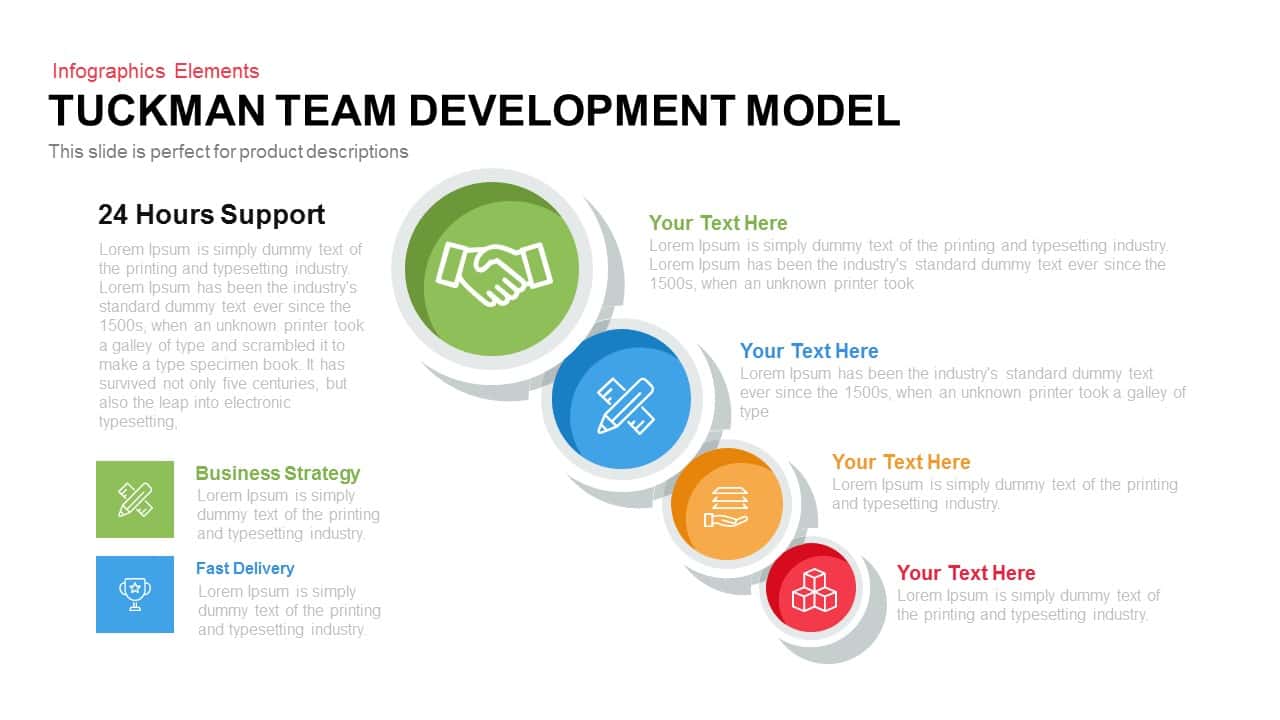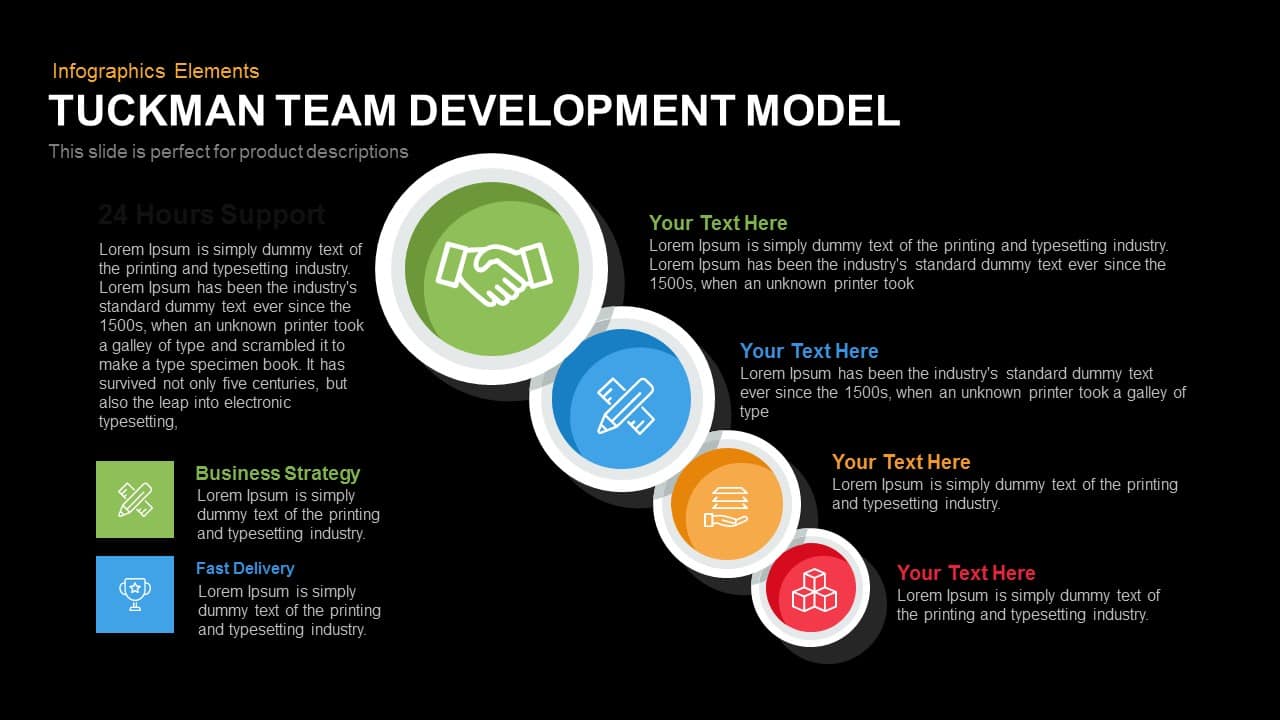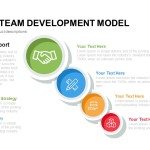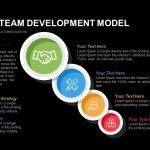 The Tuckman Team Development Model designed by Bruce Tuckman in 1965 aims at creating solutions for problems that can arise in a group. The design incorporates personality, psychology and management concepts to create a stronger and growing group.
The 4 phases or stages included in the Tuckman Team Development Model are Forming, Storming, Norming and Performing. When the members in a group meet and decide on their task and assign responsibilities and duties, that stage is called Forming. Storming is the next stage where minor disputes and clashes occur within the group; if not resolves sooner the group dies instantly. Groups that survive this clash grow stronger and develop an intimacy and work responsibly towards the goal in the norming stage and lastly when they achieve success through all their hard work, that stage is called Performing.
Hence, this slide can be used to showcase a group and the functions and responsibilities the group undertakes. The presenter can insert each activity or function in the respective stages. The slide can also be used for any other topic related to the group and presented in a novel manner to the audience.The template is designed in both powerpoint and keynote in both the aspect ratio 4:3(Normal) and 16:9 (widescreen)