The Inbound Methodology Keynote and Powerpoint Template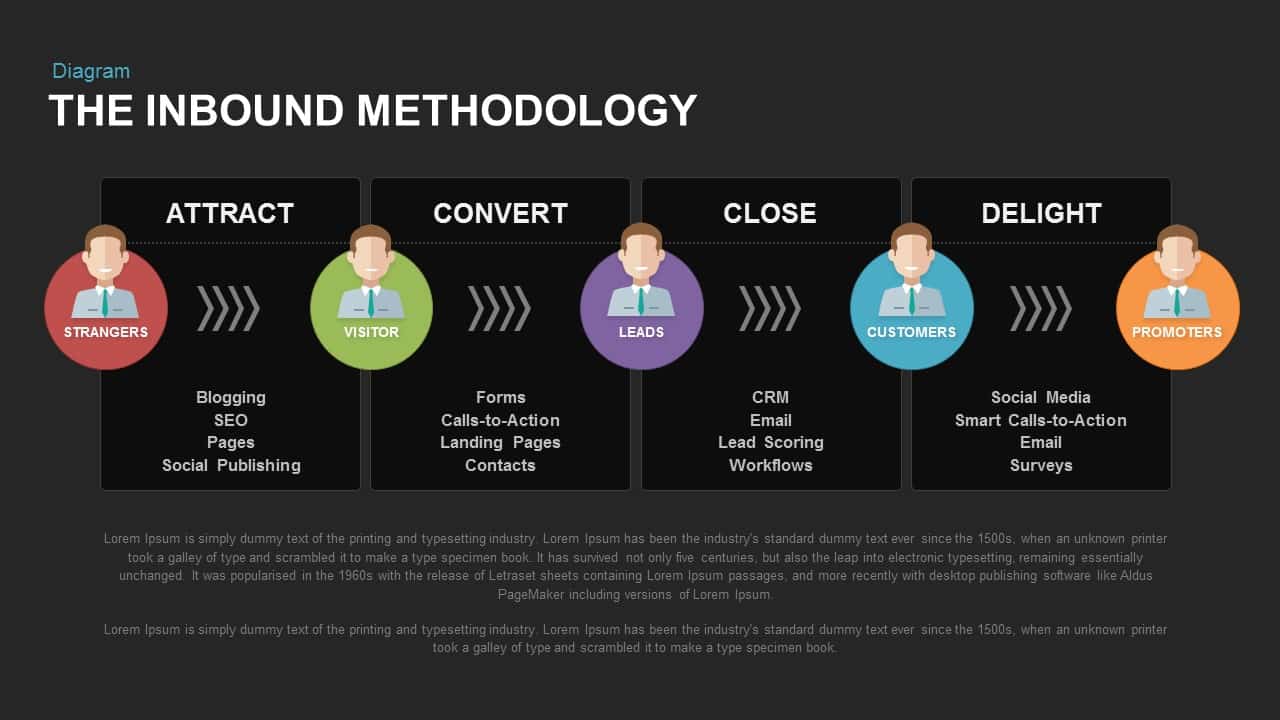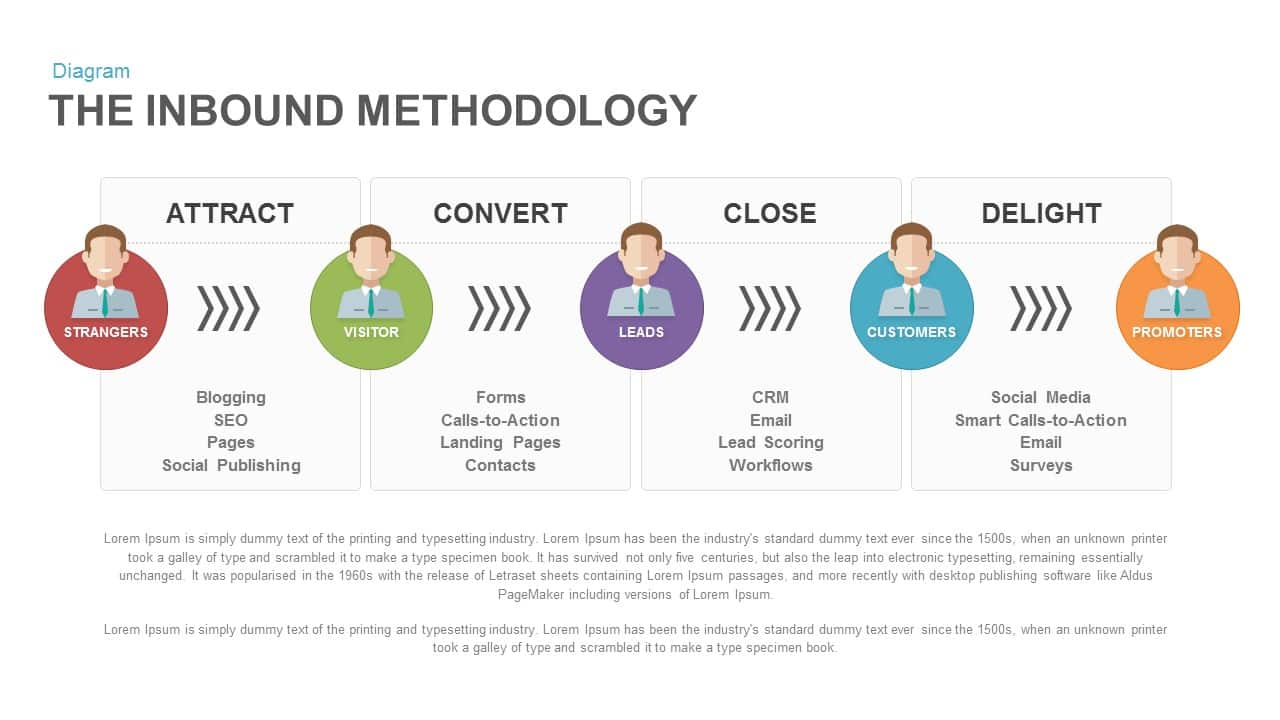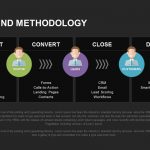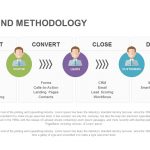 INBOUND METHODOLOGY related with digital space, which is contrast to traditional marketing methods. Inbound marketing focused on "attain" viewers' interest; which means how many people make a watch your web or blog, convert them as your promoter in your business. Make a professional presentation featuring inbound market with our INBOUND METHODOLOGY POWERPOINT AND KEYNOTE TEMPLATE. The template provides a guideline on how to present planning and which headlines should be covered in your inbound method overview. It is used when the business promotion through internet, using blogs, newsletter, seo, social media and other forms of digital marketing. The core of inbound methodology precisely displayed in the PowerPoint template. It is related to four strategies or stages; Attract, Convert, Close and Delight:
Attract----- start blogging, be active on social media, use keywords, optimize web page.
Convert---- call to act, land a page, deal tracking.
Close-------- Email, lead scan, automation.
Delight------give sales opportunities, incentives.
Inbound methodology template help to attract customer to your organization product and service. The customer buying journey can be tracked by this methodology. Use this PowerPoint to monitor how strategy turned as your promotion.