Simple Funnel Representation Powerpoint and Keynote template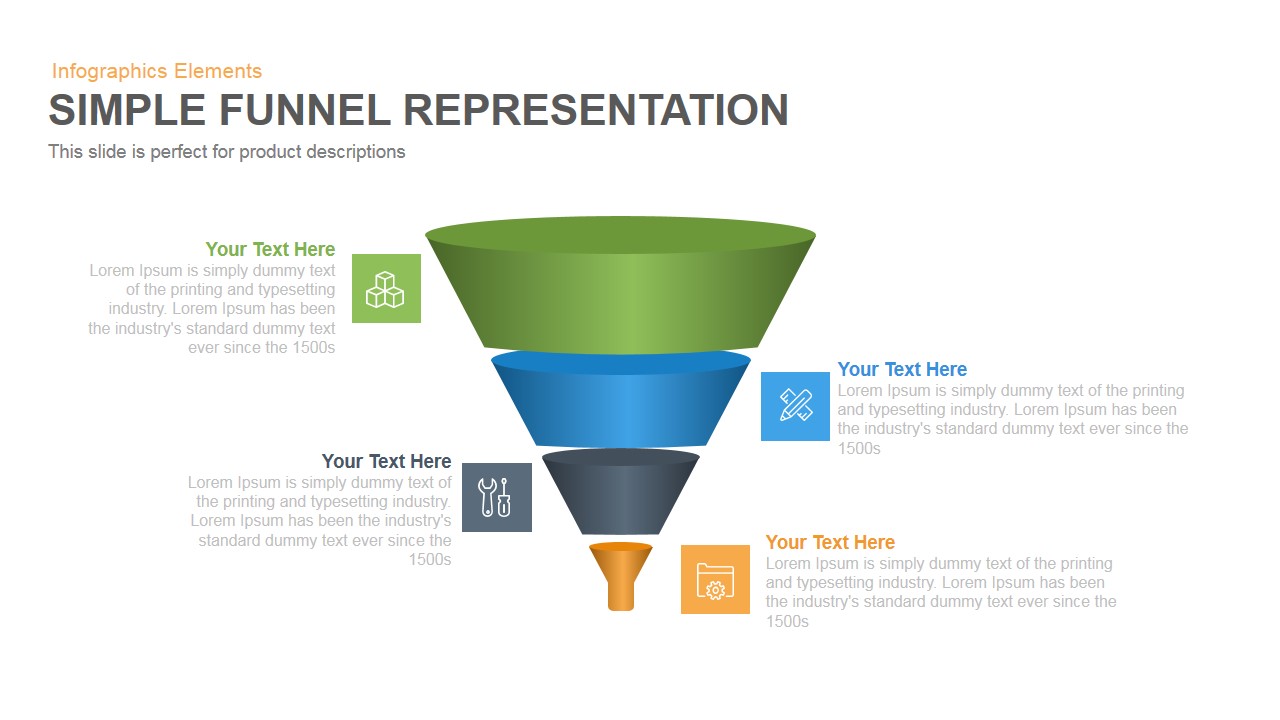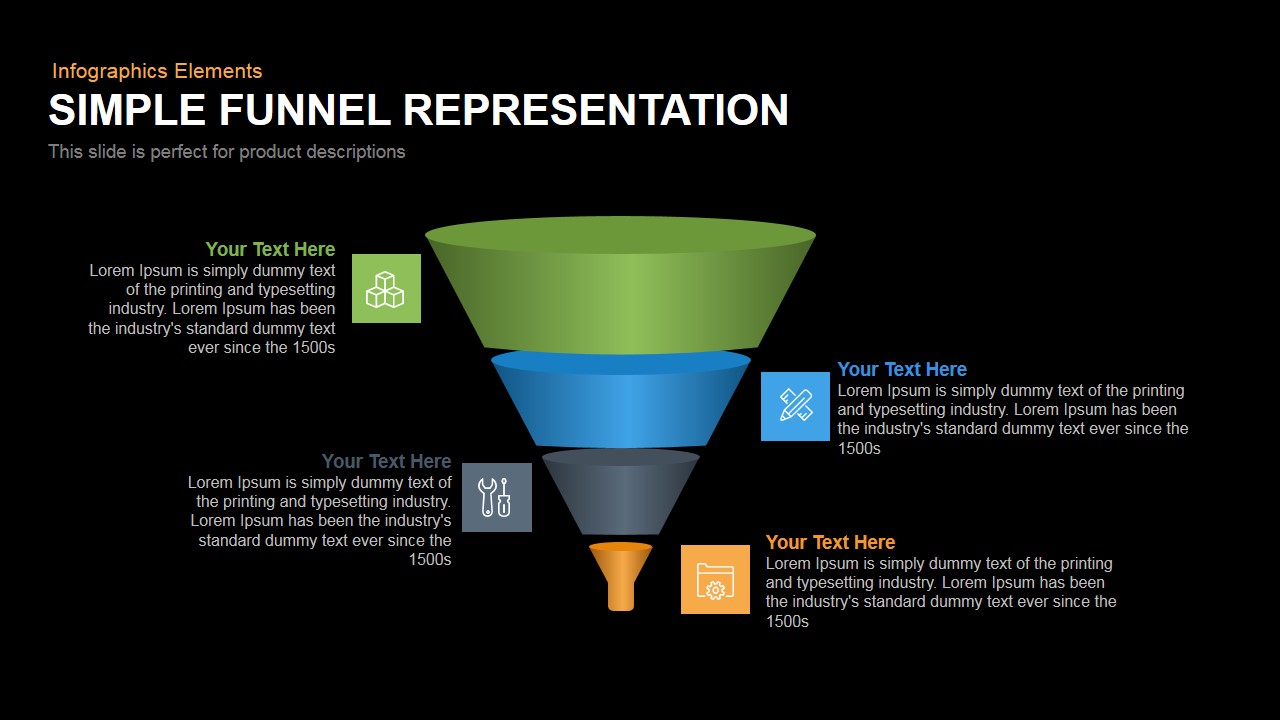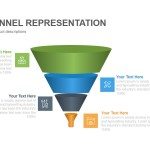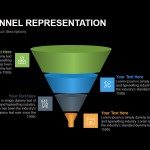 Simple Funnel Representation, PowerPoint and Keynote template, is one of the useful diagrams for the business strategy and business representation. It demonstrates the entire segment such as at the top level of this template it will be your unqualified prospects, all those people who you actually think may be interested in the business software as well as whom you have already approached via emails and calls and so on. Amongst lots of charts, the funnel charts are considered are the best one.
The designers have taken an active part in creating the template and diagram. You can demonstrate your service and product in the next step of this funnel chart. This specific chart represents the ultimate procedure, which begins at 100% as well as ends with the lower percentage where this is quite noticeable along with the research data and information. Simple Funnel Representation template is editable and customizable, and the best part about the template is this is available in both the PowerPoint and Keynote template. At the lower part of the funnel, you are allowed to write about the accounting so that you do not have to worry about the manual sketching. If any mistakes happen, you will be able to remove it and recreate it properly.