Product Development Waterfall Diagram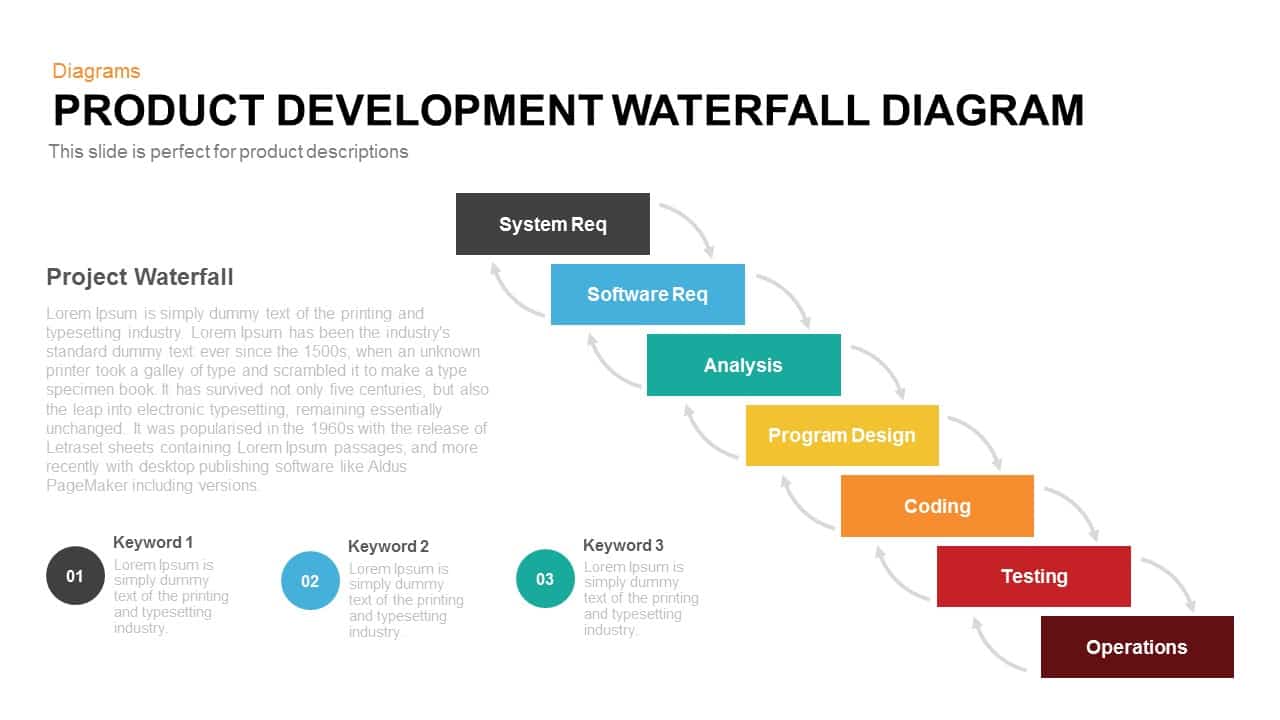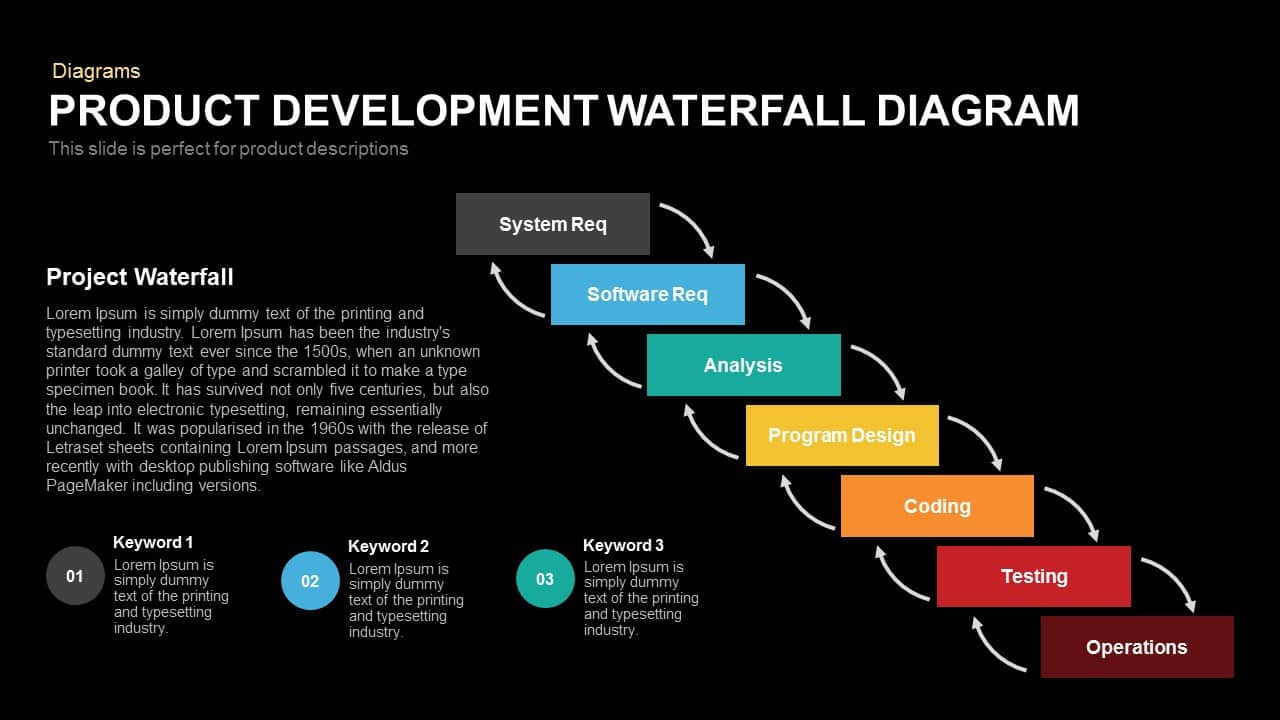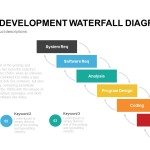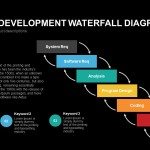 Product Development Waterfall Diagram is a self-explanatory template that shows step by step instructions on how a product is formed or developed from the planning to its finishing stage. There are seven steps with one arrow pointing from one box to the next leading to a circular connectivity or motion or rather a cycle, hence you may describe the product development or any other topic you chose in these seven steps and convey the message to the audience while making a presentation. Apart from a bigger and more detailed textbox, you also have three mini textboxes to write brief details and content. The Product Development Waterfall Diagram
template is available in white and black background; it can be used to describe product development, company success, business growth, product enhancements and the like. The template is designed in both powerpoint and keynote.