Process Gears Slide Powerpoint and Keynote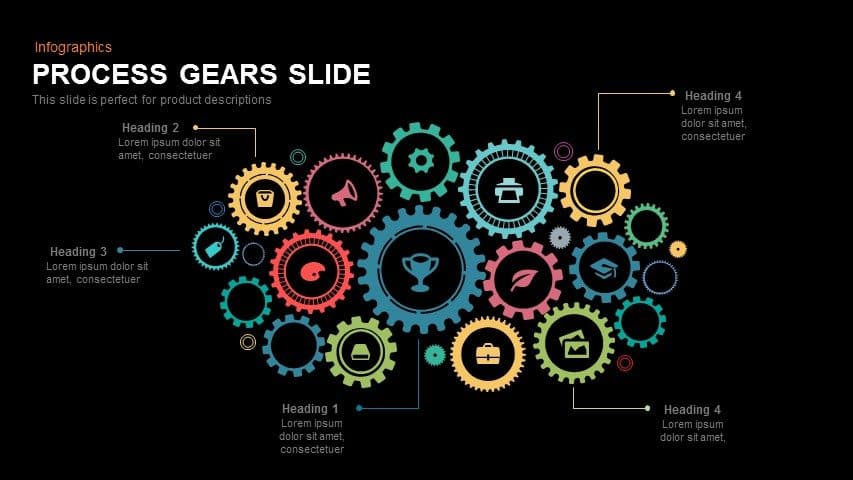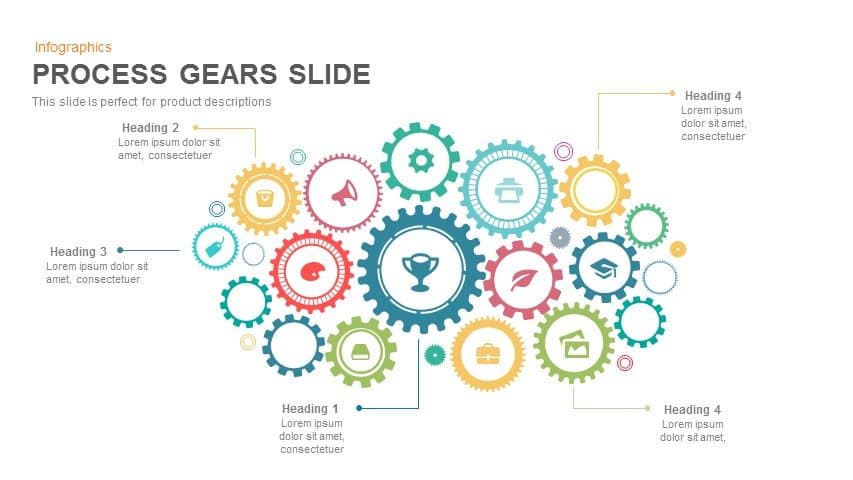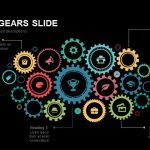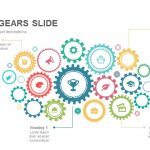 Gears are toothed machine parts which are used to transmit motion or change direction, and they are assembled to perform specific tasks. The Process Gears diagram can be associated with many business concepts such as business planning, brain storming, engineering process, etc. they help to make quick points for the audiences.
procedure gear diagrams are an inevitable part of most of the management presentations. Gear diagrams are used to show the team work in the organizations, strategies, operations, interlinked business processes, etc. with the help of diagram you can represent the relationship between various departments of an organization and how each department is important for the smooth functioning of the organization. Gear diagrams have replaced the basic circle design. These diagrams are excellent for processes, timelines, cycles, etc.
Process Gears Slide PowerPoint and Keynote Template has many colorful gear shaped designs with two backgrounds black and white. The template is fully editable you can add or remove the gear shapes and edit the title and subtitles. The template is compatible with the latest PowerPoint versions for Windows, Mac and latest version of Keynote. With the help of procedure gear diagram, you can create remarkable presentations.
You can boost your process presentation and impress the audience with Process Gear Slide PowerPoint and Keynote Template. You have the flexibility to customize the template according to your requirements.