Pentagon Shape 5 Arrows Pointing Out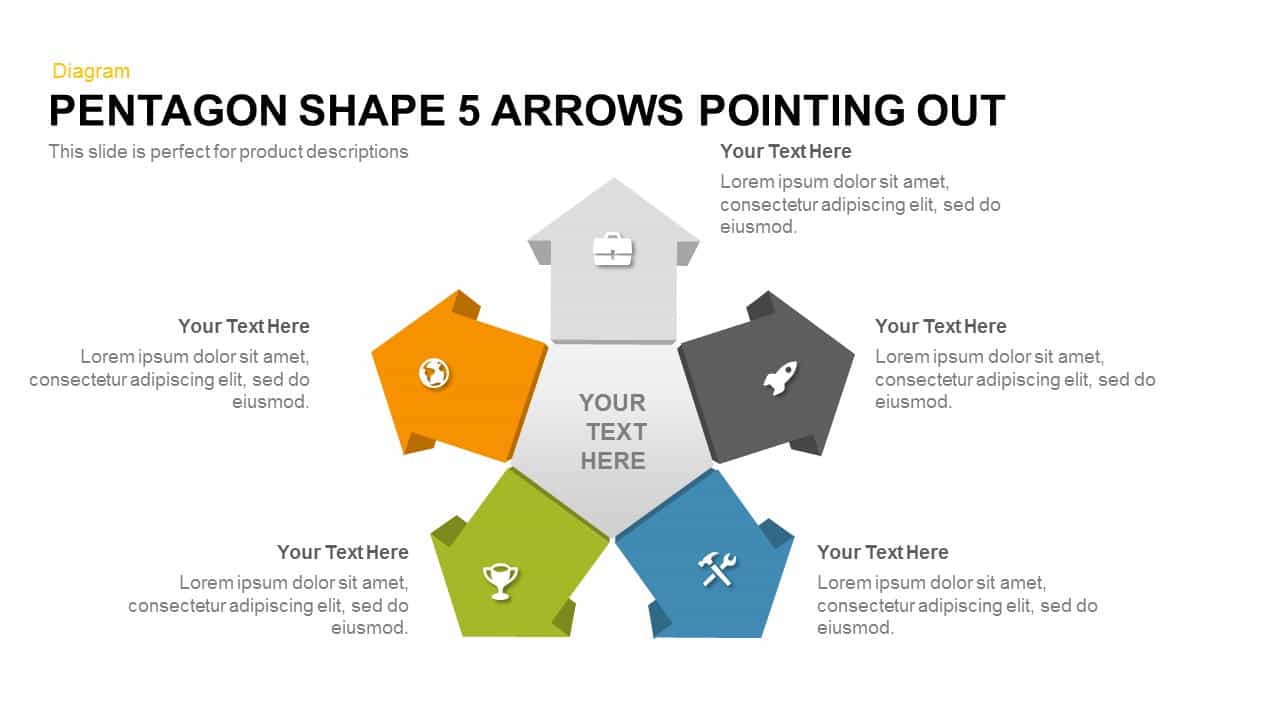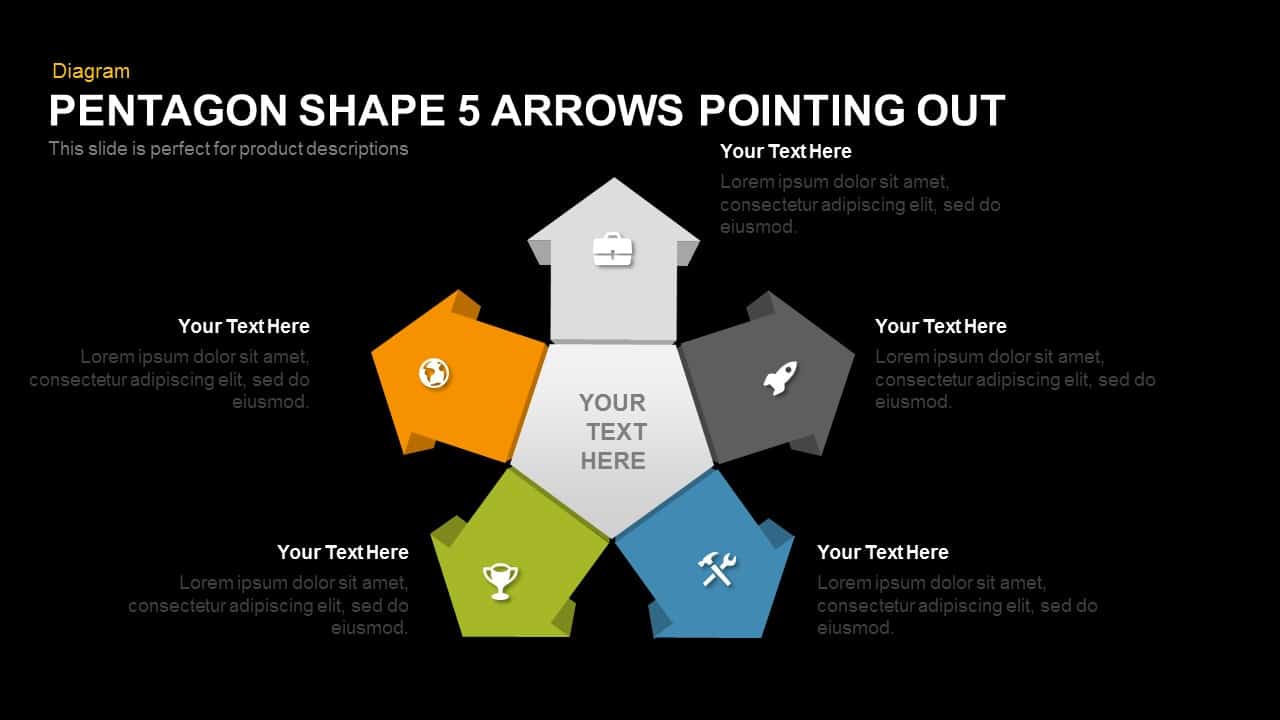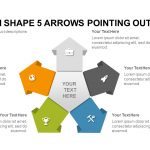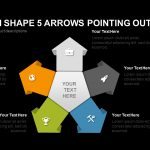 Pentagon Shape 5 Arrows Pointing Out PowerPoint and Keynote Template is a modern presentation tool which has a pentagon in the center and five 3D arrows pointing outside on each side of the Pentagon. These arrows make the vertex shape. The diagram can be used to represent the process flow, to describe five steps lectures, five-point agendas, etc. The template is fully editable so you can edit the shape, size, font type, font color and style in each of the shape. The template has five arrows with external text boxes which allow to introduce and develop the topic in a creative way.
The template is available in two backgrounds black and white you can choose any of the backgrounds. The template is colorful which makes your presentation very attractive. You can even insert the images to make your presentation more appealing. You also get the freedom to change the color of the template according to your liking. The Pentagon Shape 5 Arrows Pointing Out template is compatible with latest PowerPoint versions for Windows, Mac and latest Keynote.