Market Development Ansoff Matrix Chart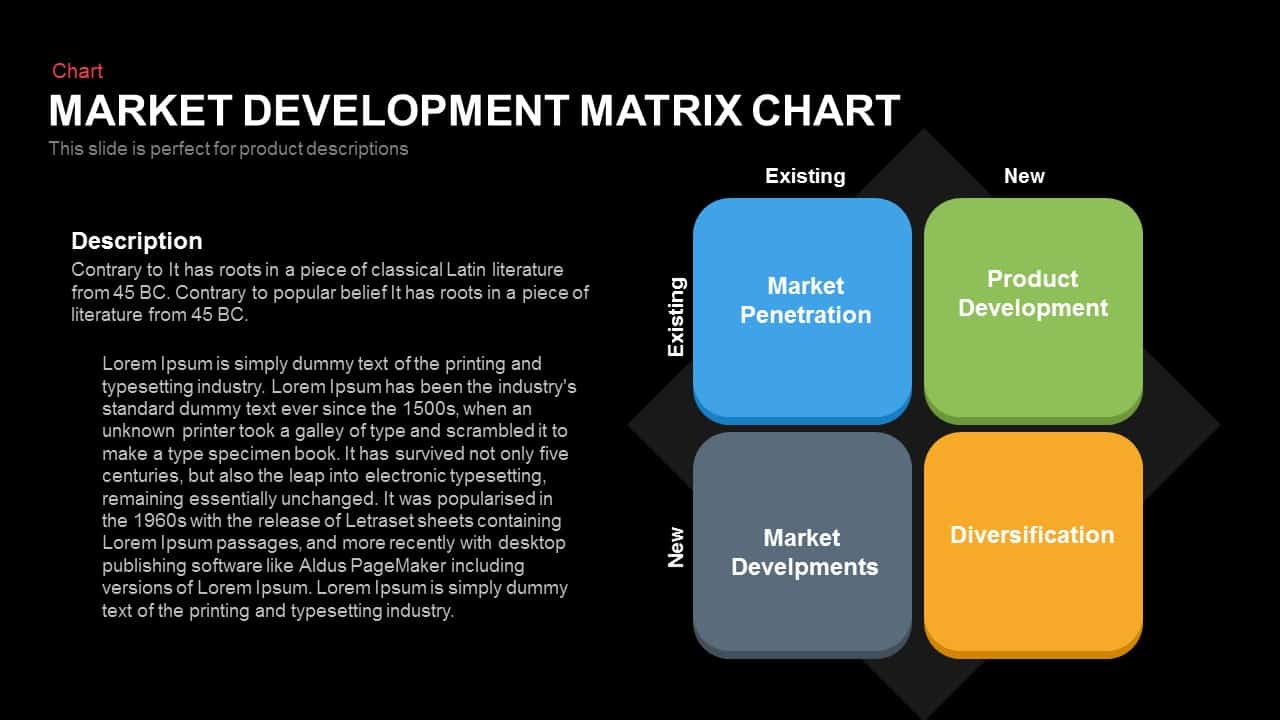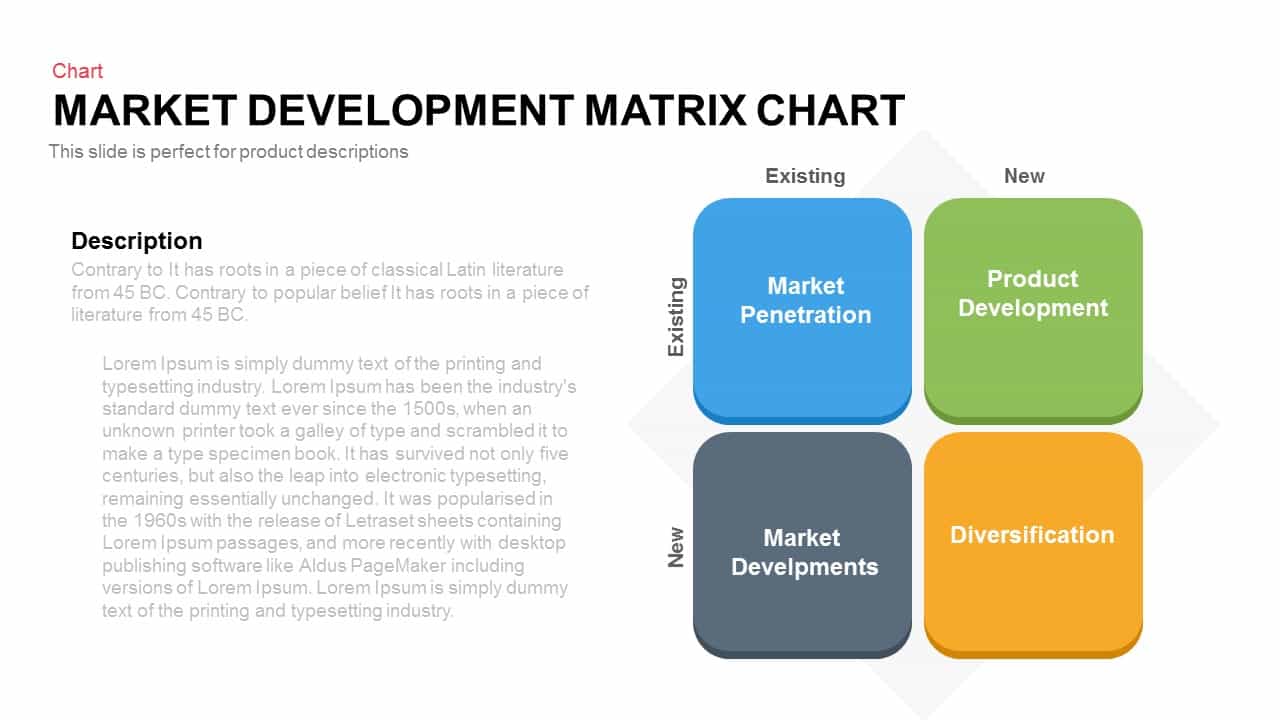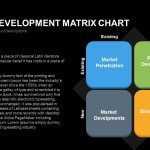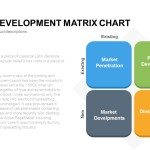 Improve the presentation of strategic marketing planning models with our Market Development Matrix Chart. It has a four quadrant layout in four different colors which can provide layout for projecting the complete matrix as a single diagram.
Market Development Matrix Chart is based on Igor Ansoff's famous work called the Ansoff Matrix. The purpose of this matrix is to help managers consider how to grow their business through existing or new products or in existing or new markets. The four stages of the matrix are Market penetration, Product development, Market development and Diversification. Market penetration, is the safest of the four options. Here, you focus on expanding sales of your existing product in your existing market. Product development, is slightly more risky, because you're introducing a new product into your existing market. With market development, you're putting an existing product into an entirely new market. You can do this by finding a new use for the product, or by adding new features or benefits to it. Diversification, is the riskiest of the four options, because you're introducing a new, unproven product into an entirely new market that you may not fully understand.
Market Development Matrix Chart can be used to discuss strategies to improve your business, analyze the risks associated with it, it can also be used as a personal career planning tool by weighing up the risks of your career decisions, and choose the best option as a result