Ladder Metaphor Graphic Powerpoint and Keynote template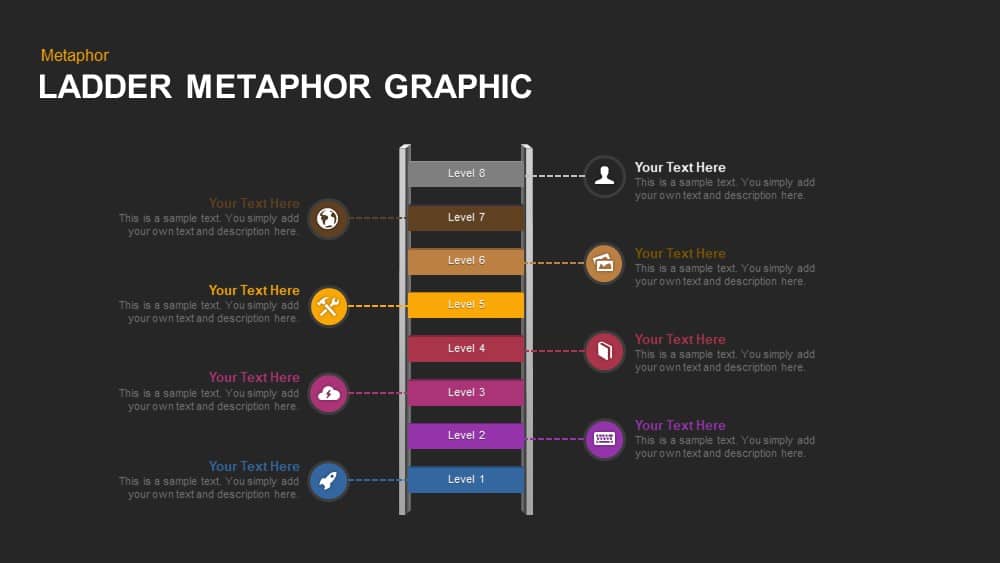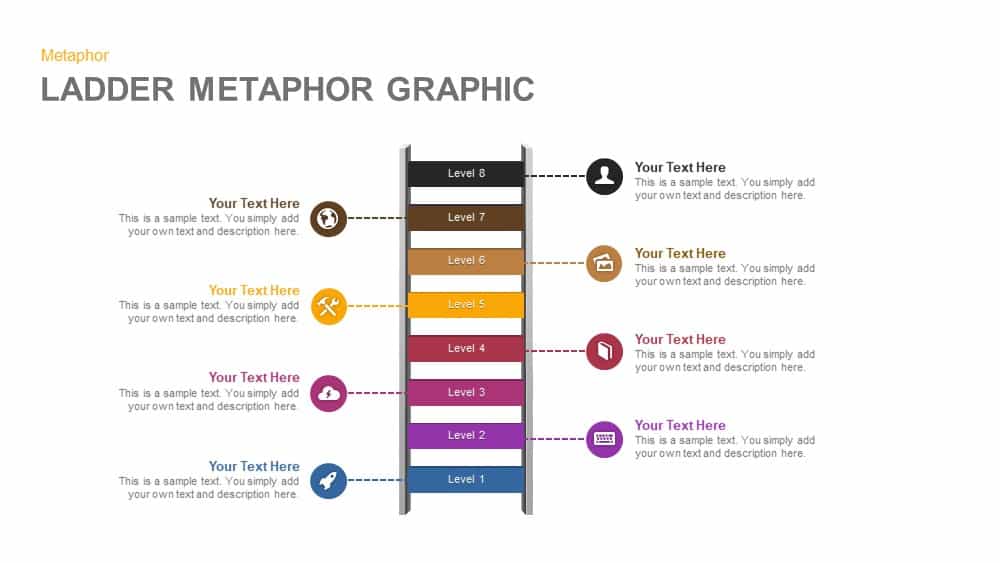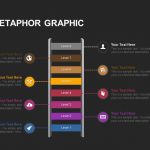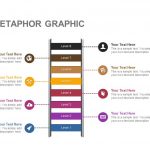 Ladder metaphor graphic is a simple powerpoint design to suggest important steps towards success in a symbolic infographic illustration. Generally ladder metaphor slide templates useful for business managers, executives, career consultants, psychologists and teachers to explain the process and stages of growth. This ppt helps business managers to describe a series of stages ornamented with eight steps. This Ladder metaphor graphic design is a substitute for roadmaps and diagrams indicating stages. Each step designed with icons to explain the hierarchical order of information and events. That is level 1, level 2, level 3 etc. for ex.
Step 1: studies about major competitors of your startups.
Step 2: availability of raw materials.
Step 3: financial estimates and revenue required.
Step 4: Employees selection and deployment.
Step 5: Market penetration.
Step 6: Time measurement for the project completion.
Step 7: Organizing objectives and standardizing processes.
Step 8: Need assessment and target marketing in specific location.
Sometimes this may be the sequential pattern you may follow to achieve your goal. This powerpoint slide is applicable for varying purposes. Abundance of space in both sides is one of the major advantage of this Ladder metaphor graphic powerpoint template.