Iceberg Diagram Keynote and Powerpoint template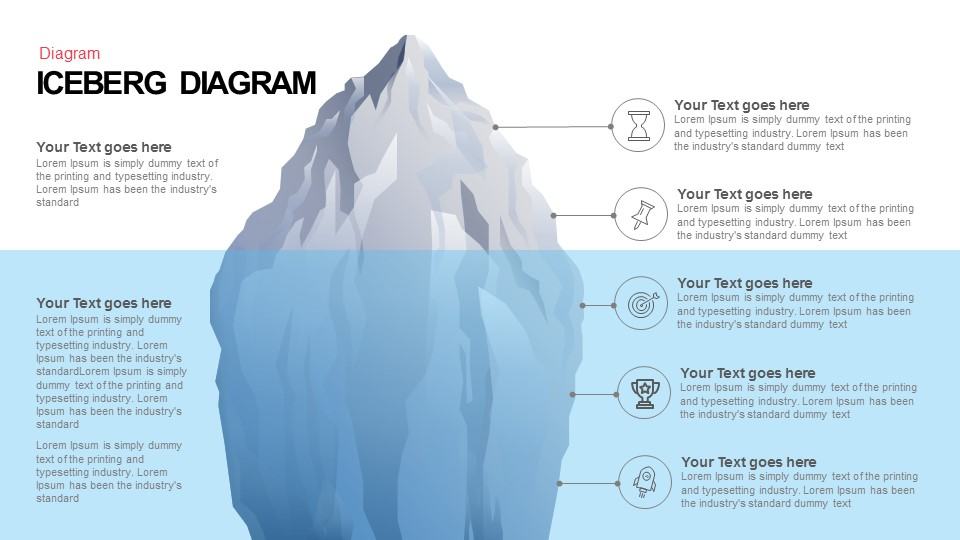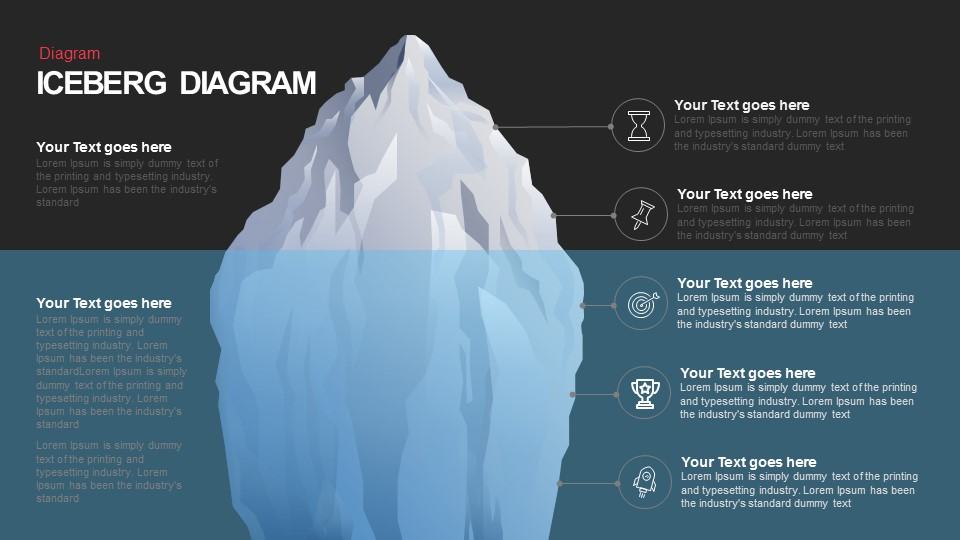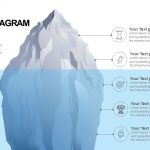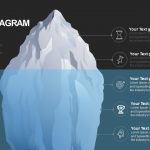 The iceberg diagram is an analogy that depicts the dichotomy between the hidden and the visible. It is a great template to highlight the opposite or dual concepts. Iceberg conveys a feeling of the vast unknown that is hidden under the water and what is visible is just a fragment of the reality. The Iceberg model or the Iceberg diagram is used in different genre whether it is management, human resources, psychology, marketing or finance. It is effective in demonstrating the hidden risk associated with any business. It is the most innovative way to convey important information related to your trade. The iceberg model iterates that what is seen above the water is just a small fragment of a large complex process in any business undertaking. As it helps to underline the hidden events, patterns and structures it is a handy presentation tool that can be effectively used in process planning. The Iceberg model reminds people to probe and look at what is beneath the surface. The strategy will help in better understanding the underlying principle and analyzing events in the past or present. The Iceberg Diagram template comes in two color backgrounds - light and dark. The template can be easily edited according to your requirement. The textboxes are easily editable. They can be added, deleted or moved around. The colors of the elements used in the Iceberg model are true to nature representation of the color of the iceberg and water.
The Iceberg template is unique as it invokes a wholesome aesthetic appeal that rivet the attention of your audience to your presentation. The Iceberg diagram is available as both PowerPoint and Keynote template. Keep your audience in awe with the template as people start to discover the larger foundation that rests below the surface.