Head Business Concept Powerpoint and Keynote template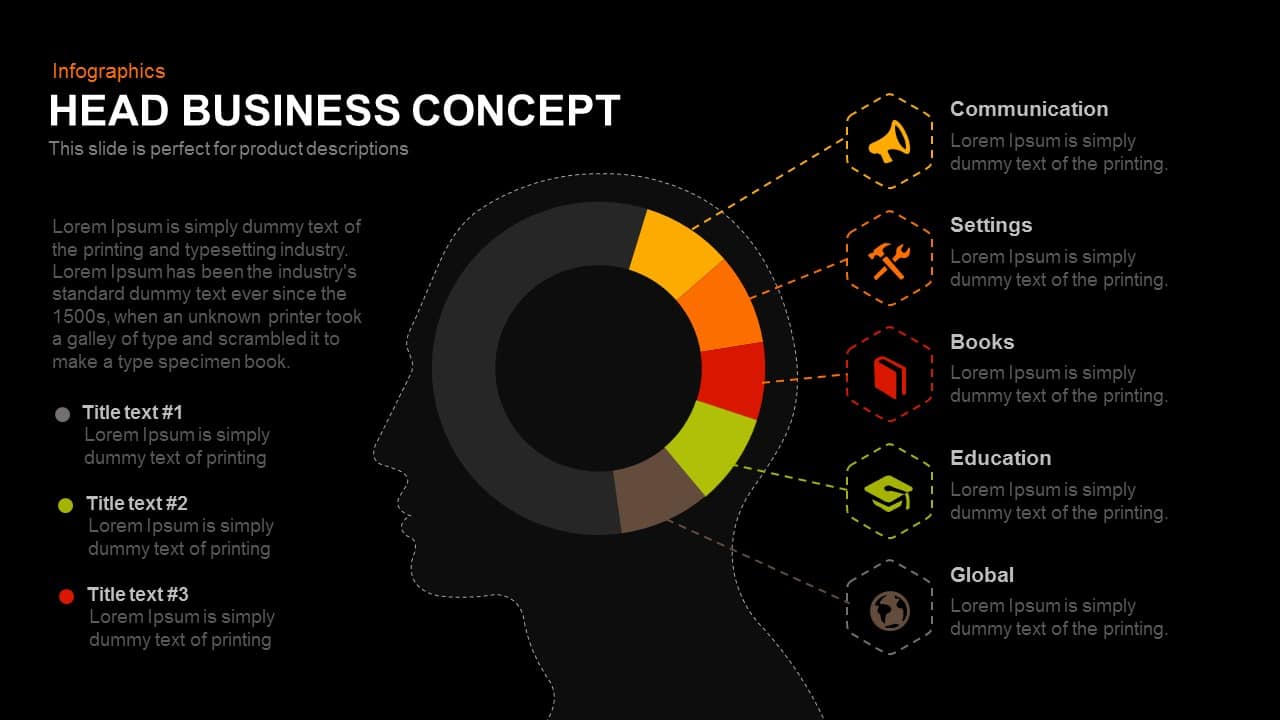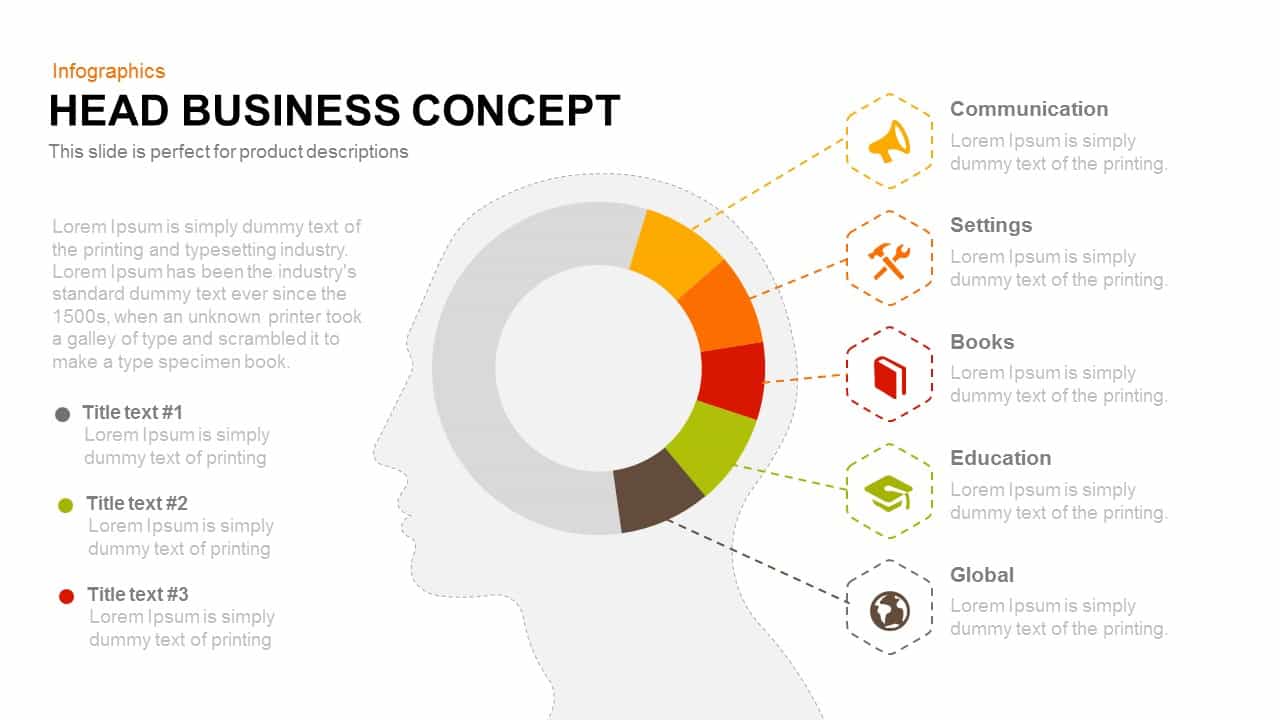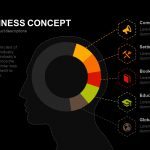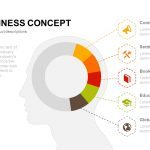 Head Business Concept Powerpoint and Keynote template is very useful in summing up entire business plan from conceptualization to execution and achievements.
Head business concept is used to exhibit thinking step, workflow layout, banner, diagram, web design.
This concept depicts the various steps like Idea conceptualization from information gathering or available experience, assessment based Research and analysis for the selected idea, planning for project execution where key people are selected along with defined time bound target setting. So this in short a tool to present what is going into the head of business in a structured way.
This small presentation tool not only helps to communicate vision but also streamline all steps like business communication, documentation, training, project schedules, process standardization, project commissioning till marketing and sales.