Eight Section Circular Diagram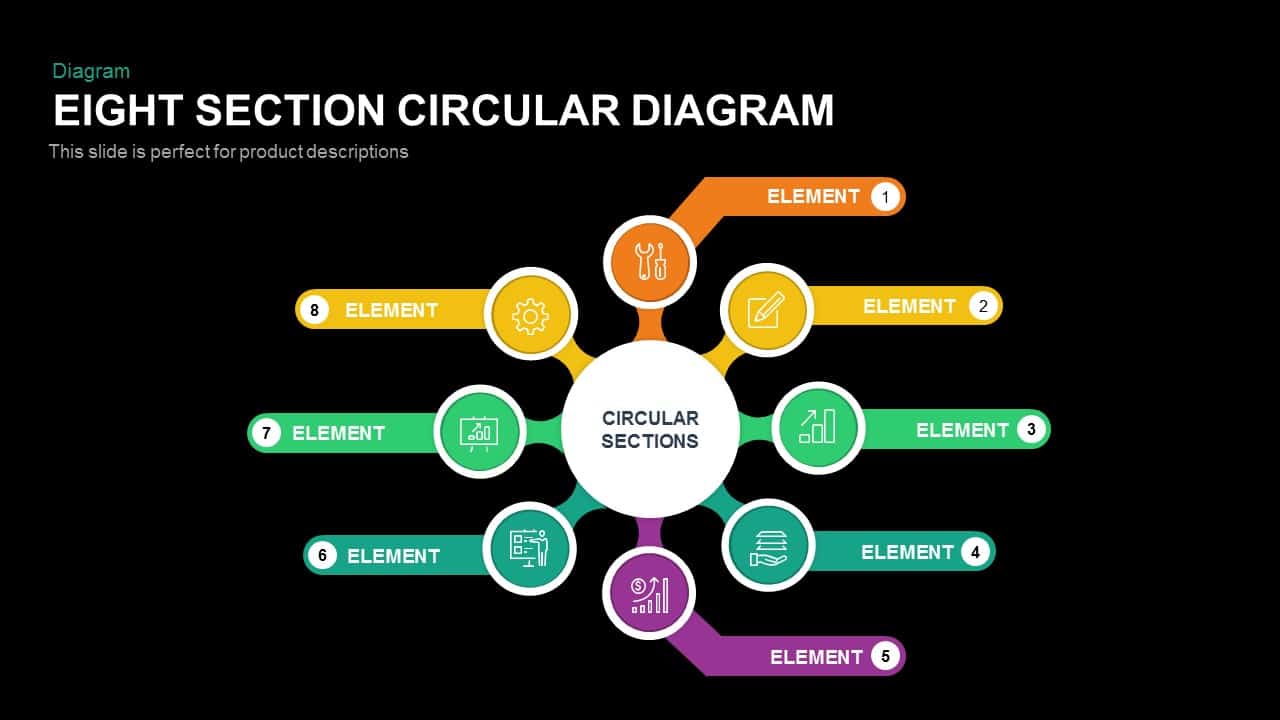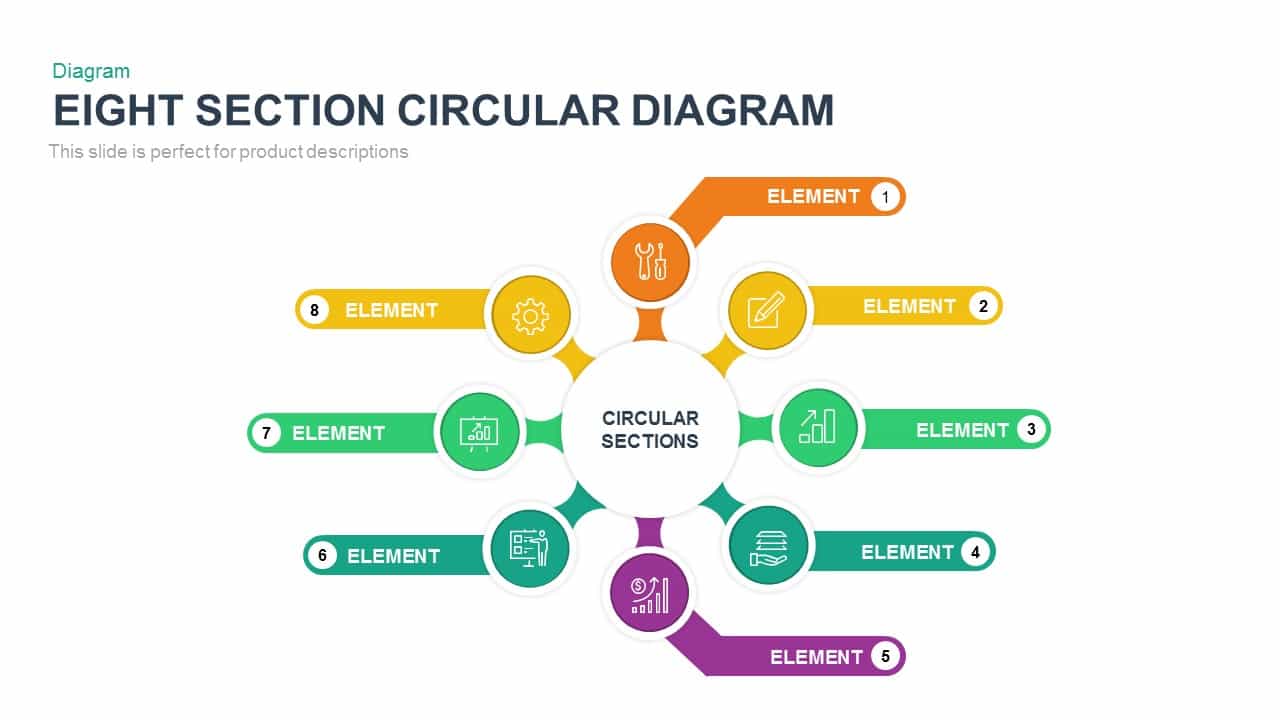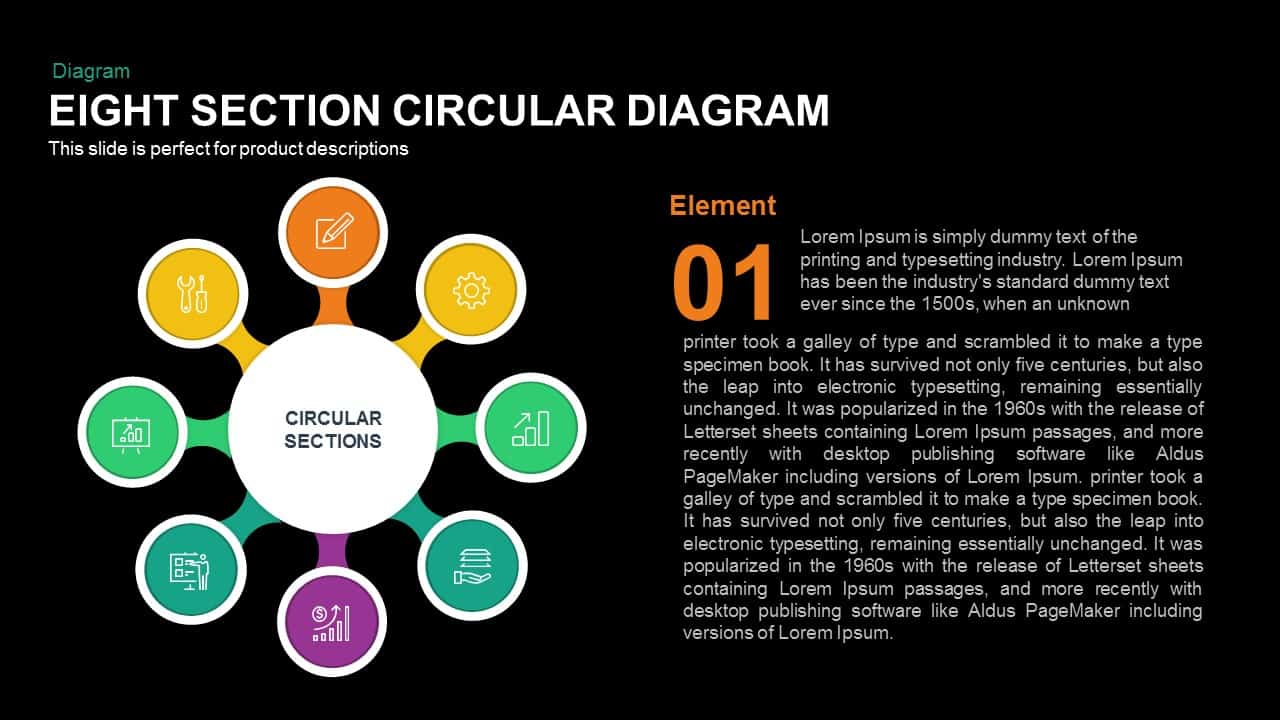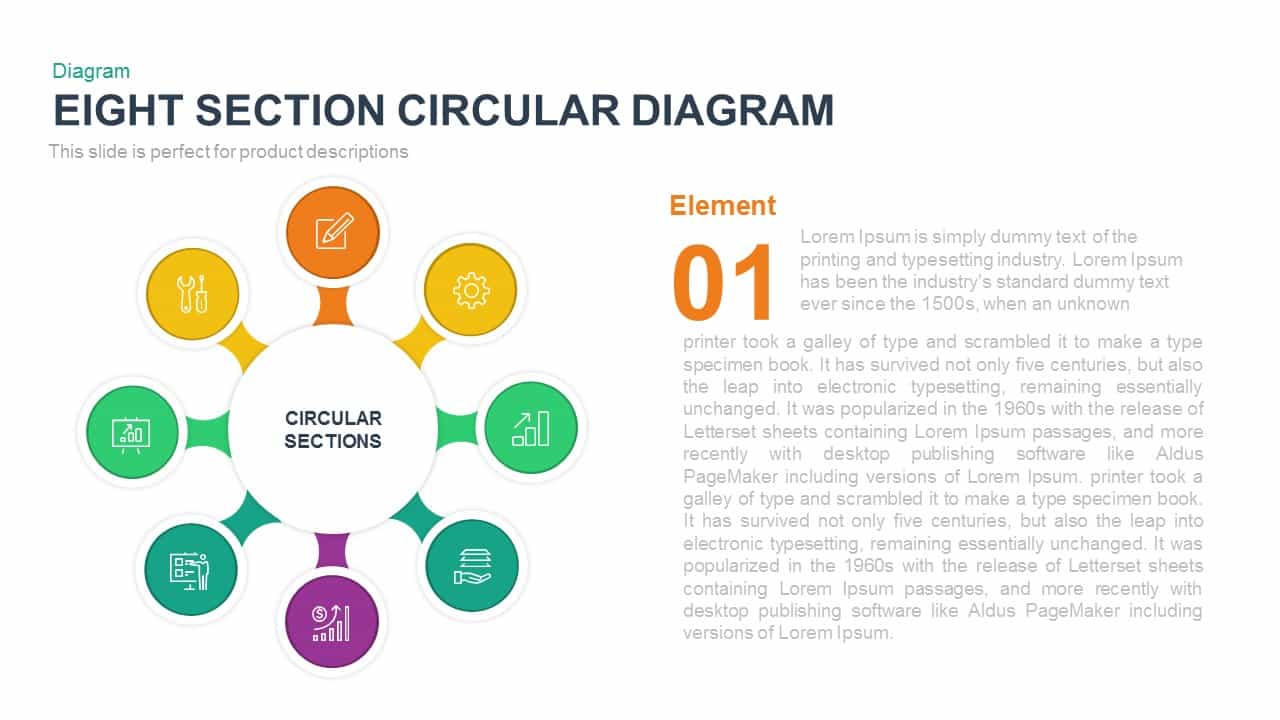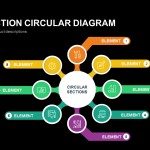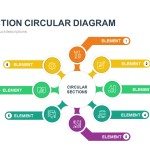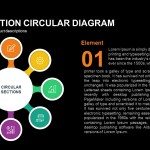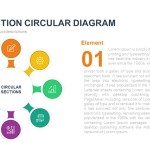 Eight Section Circular Diagram consists of 8 circle shapes distributed around a core circle which frames the main thought of each step discussed in every slide. Eight different elements get branched up from this core. These eight sections are differentiated with colors and with minimalistic icons. These icons can represent the different entities involved in a certain business activity. For example, the icons can signify growth, sales, profit, and financial sector. With these the presenter can provide the audience with a visual summary of that particular topic which it speaks about, making the information much easier to remember.
This template set also consists of a second level of deep down view where each stage or section can be further elaborated. Each of the eight sections are color coded with eight different attractive colors which can be used again in the description slides so that the audience can related to it easily.
During most learning hours, the target audience will already be aware of the objectives and goals of the presentation. In this context, the audience will be looking forward to understand more about the business idea and how to take advantage of it. They will be expecting a business presentation to be engaging, informative but not boring. This is exactly what the Eight Section Circular Diagram provides with its second level description slides. Impress your audience describing your process with this Eight Section Circular Diagram available as PowerPoint and Keynote templates.