Cloud Computing infographics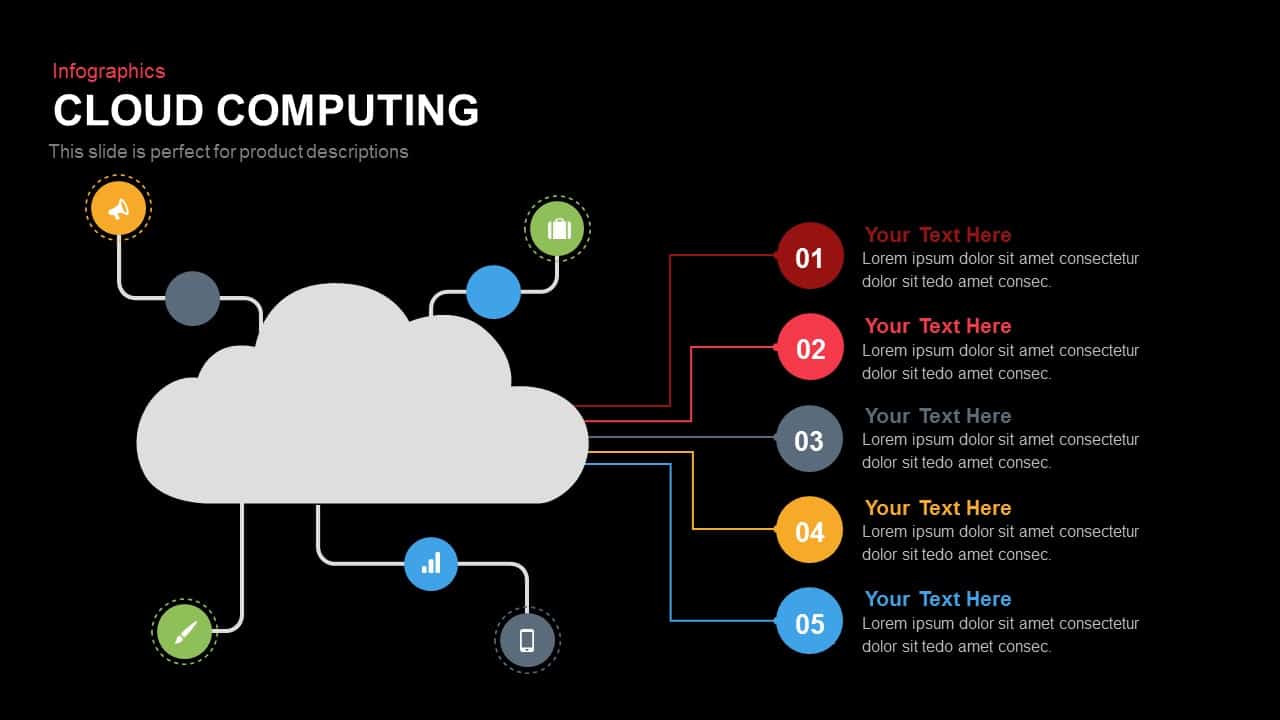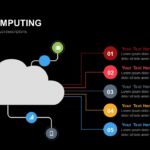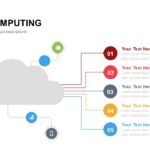 Cloud Computing is the practice of using a network of remote servers hosted on the Internet to store, manage, and process data, rather than a local server or a personal computer. It is a model for enabling ubiquitous, on-demand access to a shared pool of configurable computing resources which can be rapidly provisioned and released with minimal management effort. Cloud computing and storage solutions provide users and enterprises with various capabilities to store and process their data in third-party data center that may be located far from the user–ranging in distance from across a city to across the world. Cloud computing relies on sharing of resources to achieve coherence and economy of scale, similar to a utility (like the electricity grid) over an electricity network.
Cloud Computing infographic template can help you enhance your computing concepts with the help of flexible clip arts in PowerPoint and Keynote. It has the visual metaphor a cloud from which various links are distributed to feature 5 points with description and supporting icons. Cloud Computing infographic is available as PowerPoint and Keynote templates.