Circle Timeline Infographics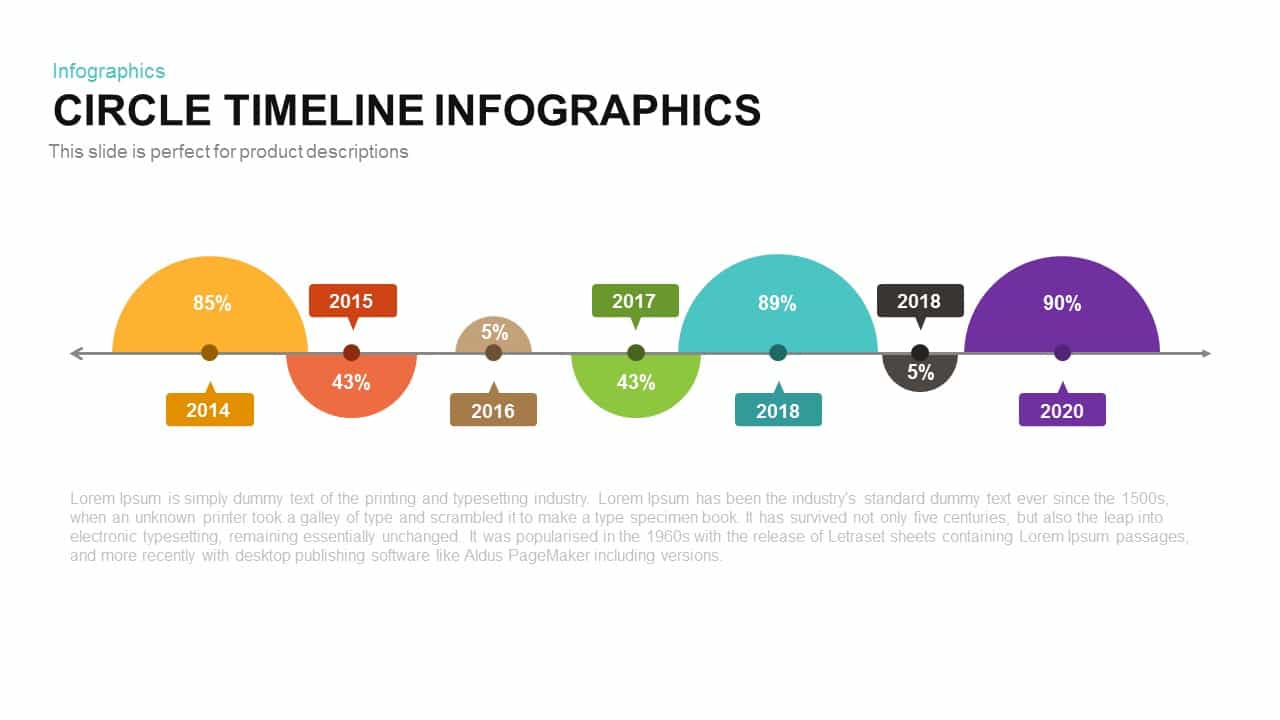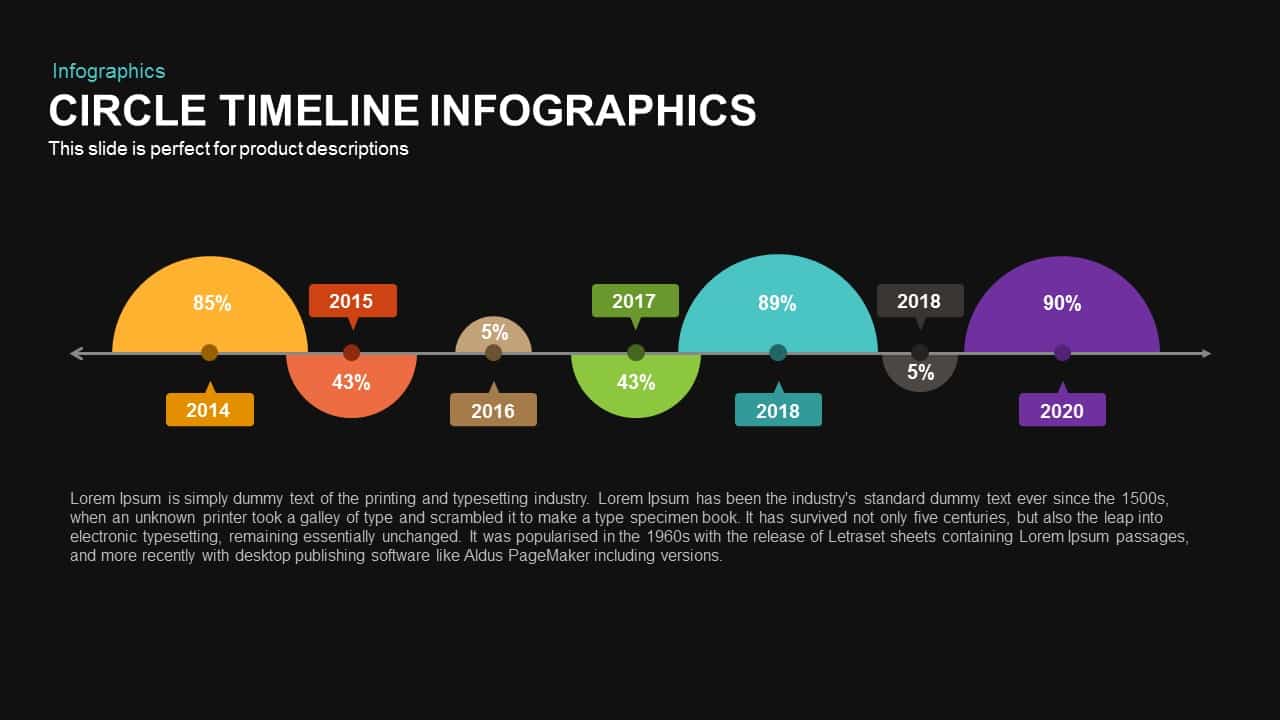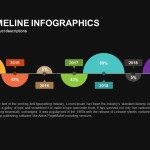 Circle Timeline Infographics is perfect for the compilation of time duration with the percentage share of product performance or productivity. A timeline can be used to accurately illustrate the sequence of events relative to time. Circle Timeline Infographics template is very convenient to point out information by referring to a proper sequence in time or by pin pointing the exact time.
The template provides seven timeline levels or stages with semicircular shapes complimenting to the percentage share that accompanies each level or stage of the timeline. The semicircle sizes are designed to show the relative size of the percentage associated with the particular level or stage. Displayed in seven complimenting colors the levels not only give a visually pleasing outline for your data but also provides a compact display for loosely constructed information. They are connected by thin horizontal line to show the steady progress in your product or business life span. Circular Timeline Infographics template is designed in both Keynote and PowerPoint.