Chain Timeline Infographics Powerpoint and Keynote template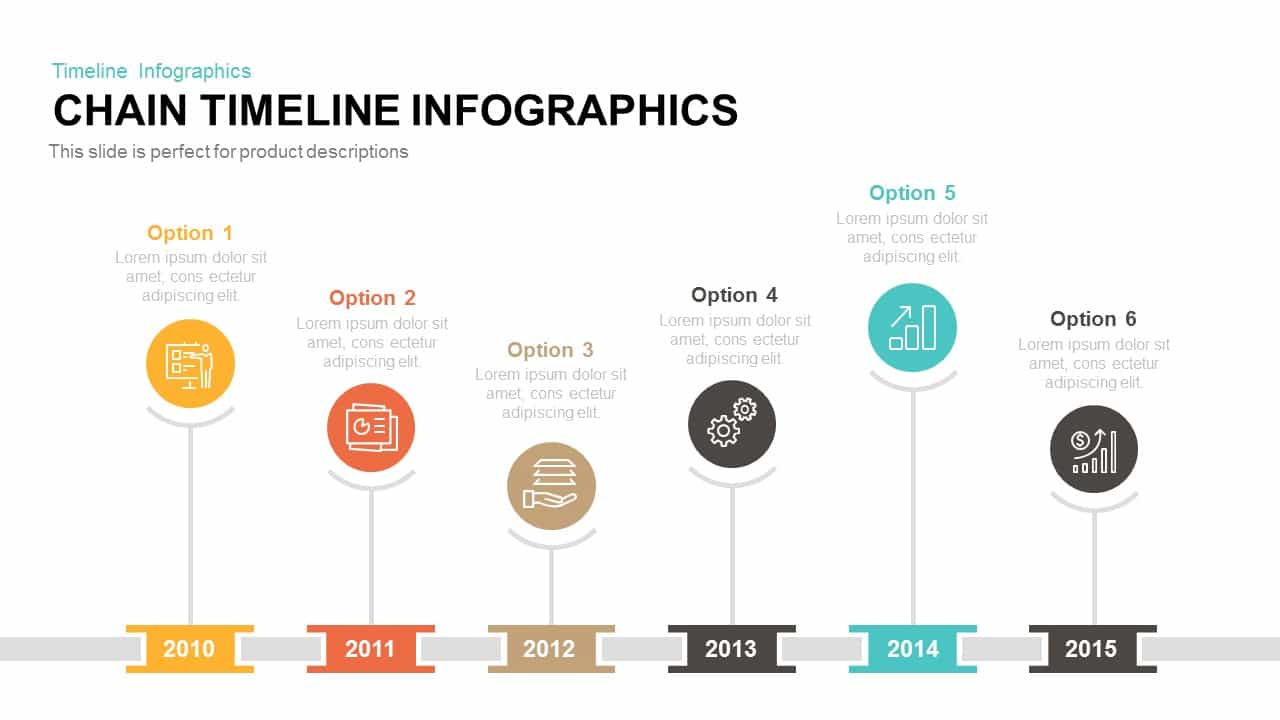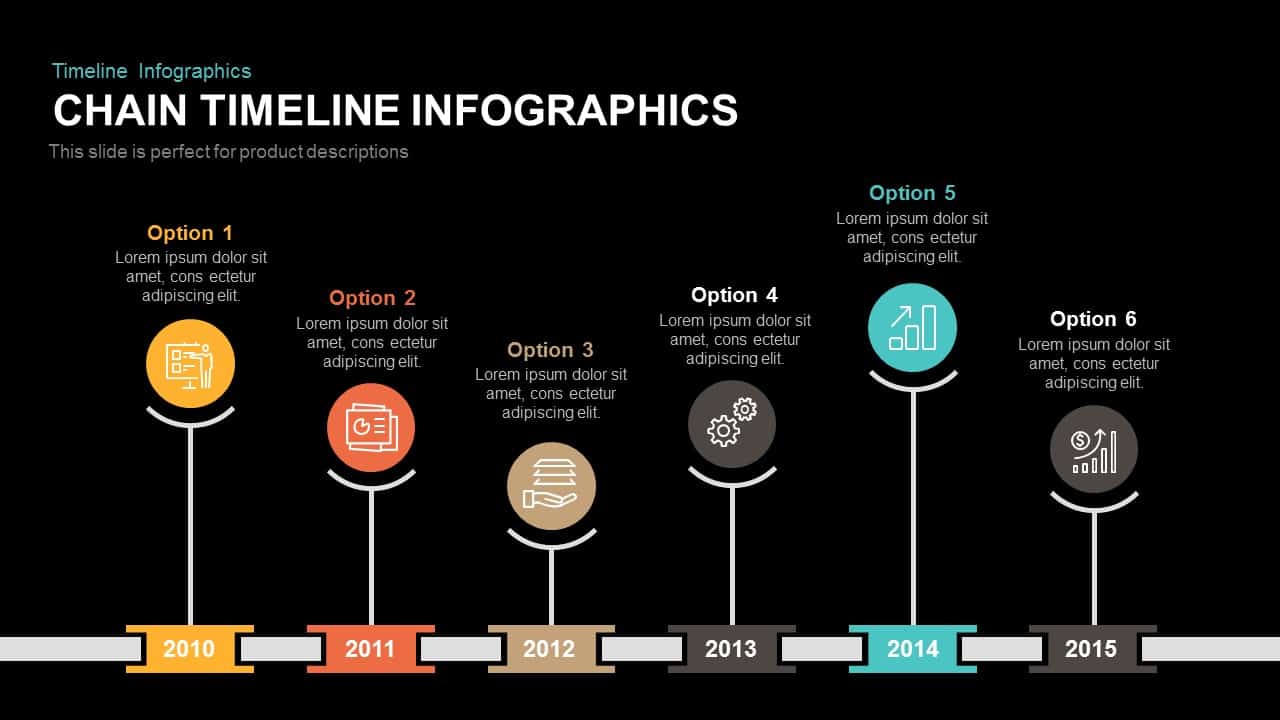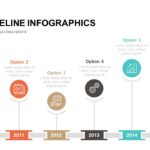 Chain Timeline Infographics is a creative timeline template that showcases 6 years of data in a single chain like formation. This timeline template is unique by the way how different shapes are used and also with the colors chosen. Each year is extended to a bubble which holds an icon which further gives you a descriptive area with a label title. The icons are simple line icons which may be replaced with relevant ones. This is overall especially useful while discussing a project life span or even while discussing a company's progress of the years and the year descriptions can even be changed to point out milestones achieved during a period of time.
Chain Timeline Infographics is fully editable and is available as PowerPoint and Keynote templates.