Asia Map With Countries Powerpoint and Keynote template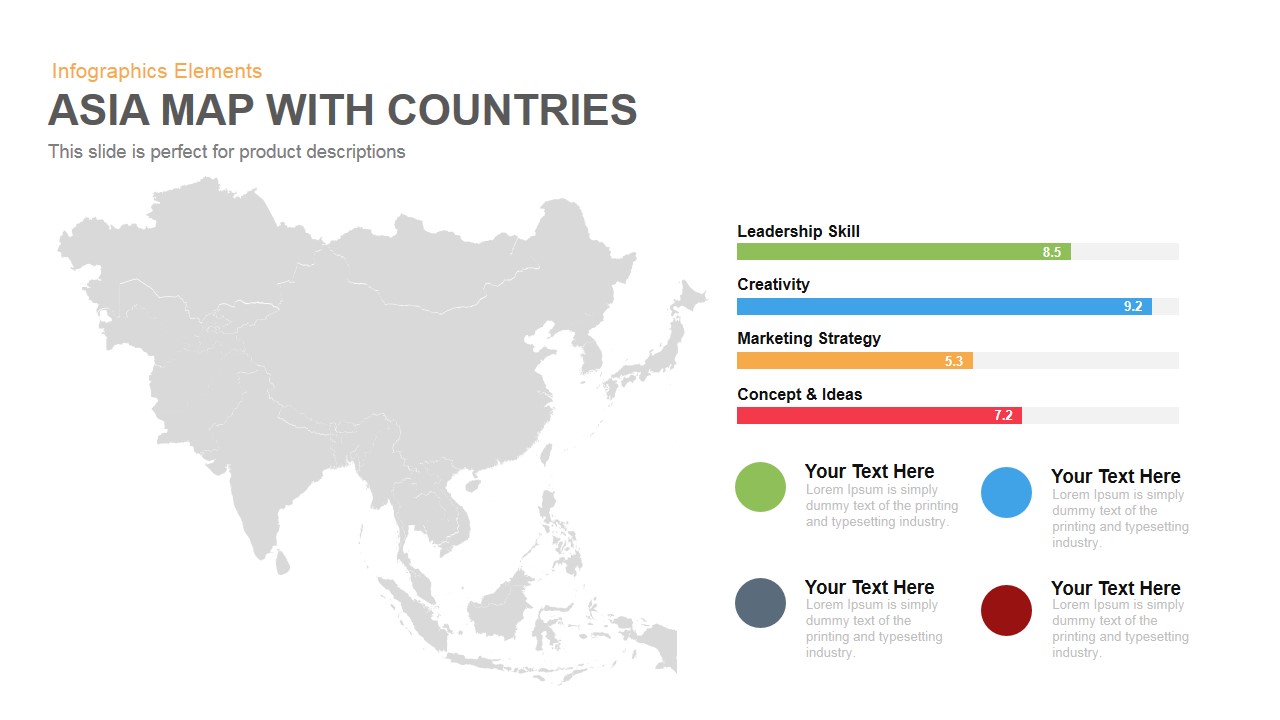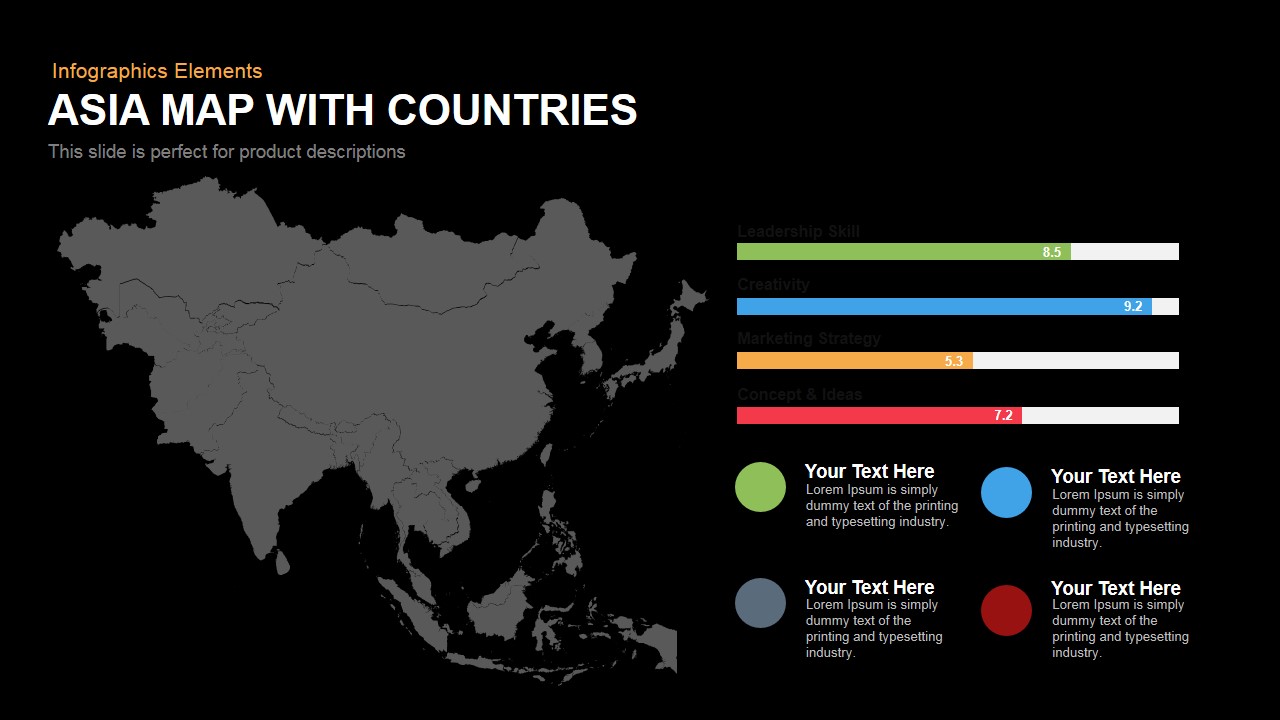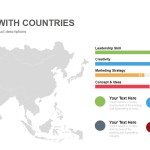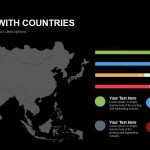 The Asia Map with Countries PowerPoint and Keynote template is one of the standout templates to state about entire business products. The Asia strategy map is the visual diagram where you can easily demonstrate your business plan or business strategy. Asia map PowerPoint or the keynote template can easily assist you to make a presentation targeted only for the various segments along with the motive to describe a complete structured procedure. To enhance your business, you can use this template or PowerPoint. To demonstrate the leadership, marketing strategy, creativity, ideas, concepts, attendance and much more, it is appropriate.
The complete service design procedure can be considered as the set of a tactical and strategic activity from the commercialization to concept generation. This is used to make a product design. In a methodical approach, the service designers basically conceptualize as well as evaluate their ideas. They provide various casual concepts, but after executing it as a form of PowerPoint or Keynote template, it looks extraordinary. The role of the designer is commendable as it is visually comprehensive and aesthetically impressive. They take an active participation in every work. The most important thing about this template is that according to your needs and requirements; you can easily modify it or customize it.