3d Pentagon Diagram Powerpoint and Keynote template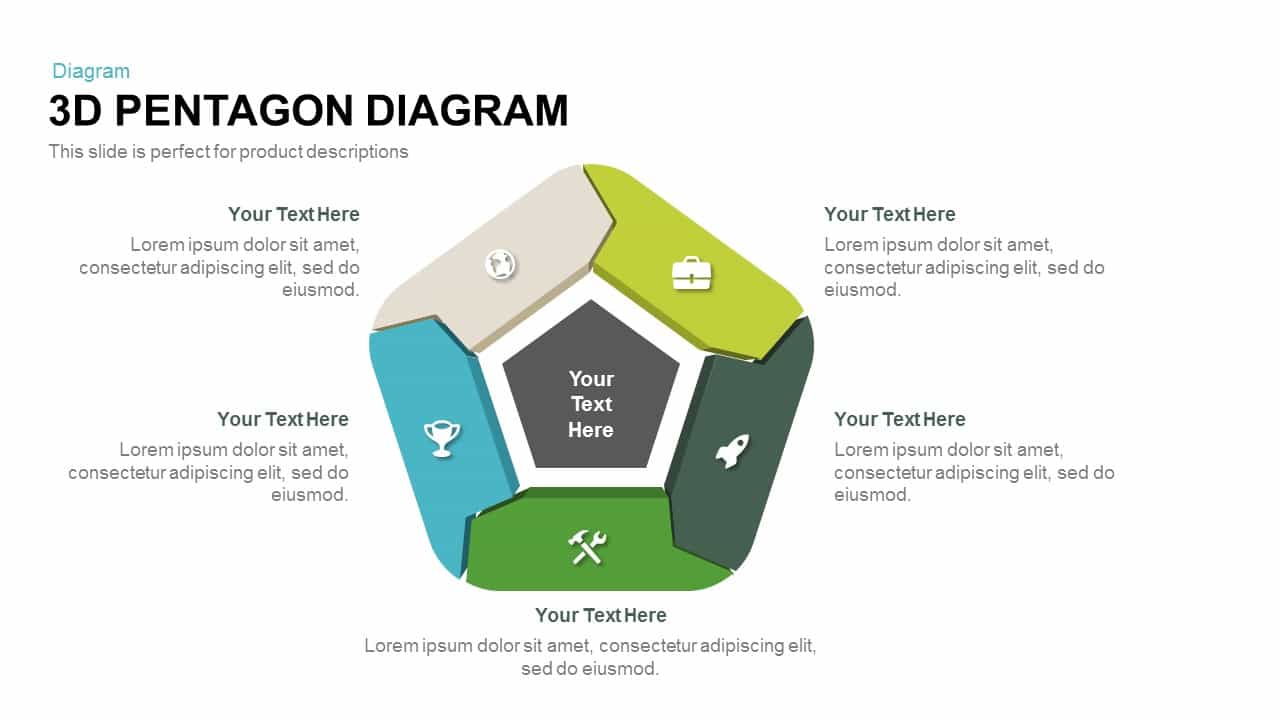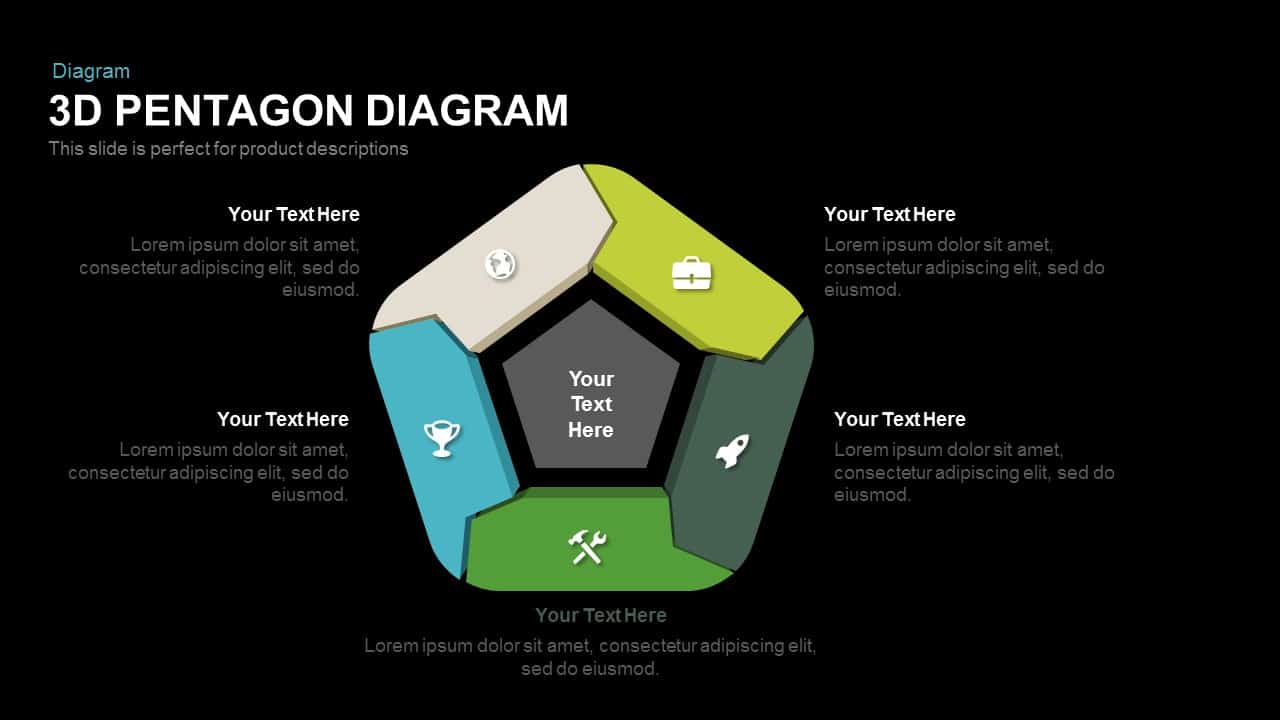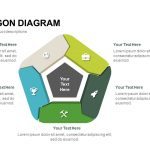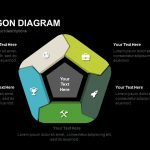 3D Pentagon diagram is a powerful presentation tool for Business data analysis. This diagram is usually used in business and marketing presentation. As far as specific applications are concerned, 3 D pentagram diagrams are very apt and popular for cause and factual analysis in business power point presentations.
3 D pentagram diagrams are five steps diagrams, where these five steps may be five factors or 5 stages or 5 lists, which are related to the subject at the center. These five steps are colorful and editable for various permutations to suit the presenter requirement. Both white, as well as black background, can be used for this diagram.
3 D diagram is fully customizable as far as color, size, text, pictures, and background is concerned. These features make this diagram flexible enough for the presenter to engage the audience on various occasions using various permutation and combinations.