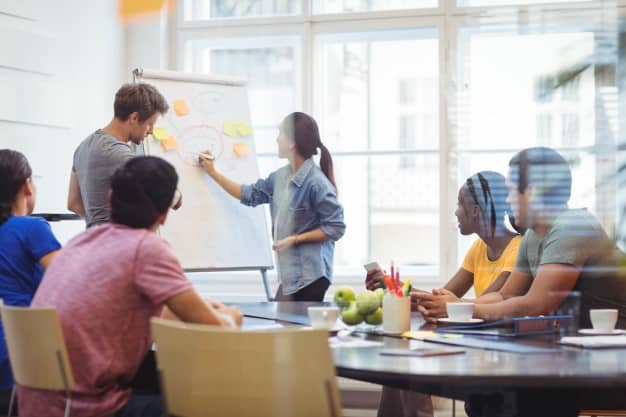 Stumbling over your newly started business? Start up journeys are not easy breezy all the time. Especially when it is your first time. To attract clients and get financial aid can be an exhausting task. You have to create trust among investors leading them to take a stake in your company.
Firstly, it is necessary to know your company inside out for creating a strong presentation. Because presentations are going to sell your product. Presentation is not about creating power point slides, it much more than that.
A good presentation requires organisation and confidence. Presentation is a type of personal development. It will assist you ultimately in building self esteem, self assurance help realise your ambitions and attract investors.
Start with Establishment of Credibility
Your audience is likely to listen to your presentation if they know that your credible. It isn't necessary to give a lengthy introduction with career highlights. Instead, while giving a public presentation or to a group of angel investors, start by giving them genuine information- like, what is the final product going to be or how much will it cost to develop your product.
Explain the Goal
If your audience are aware of the purpose and goal of the presentation, then they can easily relate what you have to say with that purpose as you present your material. This most likely gets the result you want whether it's funding, approval to proceed with an initiative or simply get an understanding.
Use References
If you want to establish your credibility, then use relevant references or examples. For instance, do you need just a garage space like Steve Jobs did or a fully functional workshop like the man who invented low cost sanitary napkins?
Talk about the Team
The investors might give importance in knowing your team members as they not only put money towards your idea but invest on your team who are going to make the concept successful. If applicable, emphasize on the coordination of your team who had worked together for a long period of time. It will establish that you are a strong team.
Give solutions
Tell your audience about the problems your concept is going to solve and apprise why they should choose your product or services in solving it. Show them demos of your product highlighting on how it has worked on your existing customers.
Sales statistics
Since the audience are new to your company You will want to show the market size of your product, it could be represented by bar diagrams of pie charts. This could include profiles of target customers and cost of acquiring those customers. If you already have sales, you can discuss your growth and forecast future revenue.
Money Talk
If you have invested money it's good to inform how much, who else has invested and what you did with it. If not, tell them how you raised money and what you have accomplished with minimal funding. If you have personally funded your start-up, make it known. Investors like to see entrepreneurs who have invested their own money. Letting future investors know how the funds will be executed, is a good idea to win their trust.