Presentation Theme – Sorting Out Templates by Category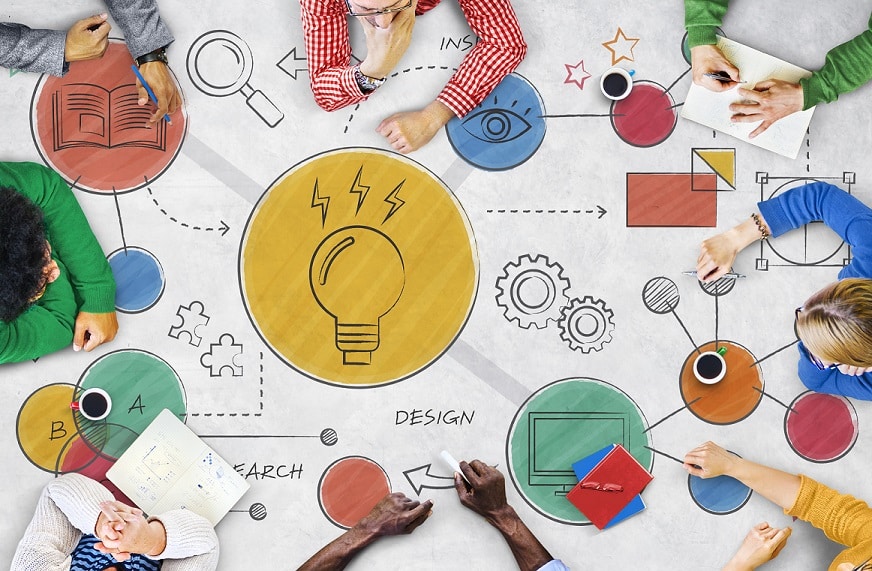 It is beyond any argument that the whole process of designing a presentation theme is a hectic one. From making it perfect with all the PowerPoint templates to impressing the audience with the perfect speech, the presentation is not a piece of cake. And among all the things, the content of any presentation is of utmost importance. Be it a sales presentation or a welfare presentation; if your slides look blunt, your whole presentation is out of the league already. And for a presentation slide to look tempting and bright, you need to choose a perfect theme first that goes with the subject of your presentation.
And most of the people lose their game at this point– choosing the right template theme. It seems easy from the outside, but actually, it is not. The subject of choosing a theme for a presentation template depends on many factors. And if you cannot choose the perfect template for your presentation, you are never going to win the hearts of your audience. So, here we are going to discuss the importance of choosing a template, the factors that work behind it and sorting out template themes categorically. Let us have a look.
Why Do We Need to Choose Presentation Theme
Presentation themes are important for every presentation. Not only that it defines the presentation, but it also makes many other aspects of the presentation pretty easy. Let us have a look.
It is quicker– If you do not select a theme for your template at first, you will need to change the background and other things in the individual slide. But if you use a theme at the start of your presentation, you will need such efforts.
Professional slides– Using a theme is important for every professional slide. The main motto of a professional presentation is to keep it simple. A theme or template decides the simplicity for us. Thus we do not end up ruining it. Themes help us to set a limit and work on it properly. Also, it helps us to think creatively too.
Consistency– If you use a theme template for your presentation, the consistency of the particular presentation will be protected. If you do not use a theme for your presentation, you might need to edit every other slide on your own. And that will surely harm the consistency of your presentation. Not only that it will be distracting for your audience, but your speech will also be disrupted with such inconsistency arising from not using a particular theme.
The Factors to Consider Before Choosing Presentation Theme
Choosing a theme for your presentation is not choosing a random color for your drawing book. It needs efforts, thoughts, and lots of attention. There are many factors which should be considered first before choosing a theme or template. And if you leave one such factor, you may end up choosing the wrong theme which will ruin the presentation too. Let us have a look at the factors here.
The subject of the presentation: Firstly, you have to decide which ideas you want to convey through your presentation. Whether you want to inspire the audience with a story or you want to give the credential of a recent sale to your clients. You cannot choose a theme abruptly, out of nowhere. You have to think about the point of your presentation first thoroughly.
The audience: The audience plays a bigger role in the case of choosing a theme. To know the perspective of the audience, you need to put yourself in their shoe and try to think about what will inspire them. You have to consider their point of interest and their nature. A theme serves the tone of a presentation. Thus, you have to consider the nature of your audience in the first place.
Context of your content: As you know already, there are so many ways to present a piece of content. You can present it the way you want. You can present it in a motivational way, or you can stuff the content into a pack of facts and data. As I have said earlier, a theme represents the tone of your presentation; you need to conclude the context of your content first. Without concluding the context of your presentation, the theme of your presentation would be useless.
Sorting out presentation themes based on the category: Not every type of presentation slide would need the same theme, right? Different presentation needs a different theme that will complement the subject matter of the presentation. An out of context theme is the big mistake one can ever make. So, you have to know about the category and search themes based on that.
The Categories of Presentation Theme
Now that we have discussed the basics of choosing a theme and the importance of it, we are here to discuss the categories of themes. You can find thousands of themes on the Internet and in PowerPoint, but all of them can be categorized into some pre-decided list. It can be classified into 13 categories under which all the themes come. Have a look.
Abstract and textures template theme: The abstract and textures template themes are the most basic themes of all. You can use it in any presentation where the subject of the presentation is not particularly defined, such as any instructive presentation, etc. Also, the abstract theme is very popular too.
Buildings and architectural themes: anything that has any relation to architecture, these themes would be of great help to you. You can use this theme in case of some urban, rural conflict as well.
Business/ corporate template themes: If you are going to impress your clients by giving some intense money related or industry related presentation, the corporate-themed templates are absolutely for you. From normal sales reporting presentation to any other important industry related PPT, business template themes can be adjusted anywhere.
General template themes: General templates and abstract template themes are almost the same things. However, in the case of general themes, it mostly has solid background colors and not many designs on it. You can use it for training interns etc. Basically, you can use it everywhere. These are neat and simple.
International template themes: If you are going to lecture a whole presentation on any kind of international topic, the international template themes with world map on it will be just perfect. Any kind of global conflict presentation etc. would be perfect served on an international template themed presentation.
Legislative template themes: If you are in some corporate law firm, the legislative template theme would be perfect finding for you. Whether you want to showcase some judicial process or any other topics on law, these template themes would serve the perfect service. From presenting the statistics of murder to presenting any legal procedure, legislative template themes can be very useful.
Nature template themes: Are you related to any environmental cause? If so, the nature template themes would serve you perfectly. Beautiful trees, landscapes, and mountains are the perfect illustrations that you may need for your environmental presentation. It does not matter whether you want to explain the environmental damage or any development in the environmental sphere; nature templates always seem to be useful.
Social template themes: If you want to present any kind of social issues before your audience, the social templates are there to help you out. Whether you want to explain the dowry situation or the public security situation, the social template themes perfectly justify every other topic. In today's world, social templates are very popular in every sphere.
Technological template themes: For IT people, the technological template themes are a savior. Whenever you are giving any presentation related to technology, you need the perfect technological template to make the theme of your presentation related to the audience. You can find many technological templates on the internet and in PowerPoint too.
Telecommunication template themes: Telecommunication template themes are another category of templates that are widely used in the field of technology and IT. From presenting any data related to IT to present any information related to the development of telecommunication, these kinds of templates are widely used in different Media.
Food and drink template themes: Food and drink templates are mostly regarded as friendly themes. In case of any friendly business meetings or any other employee session, you can use the food and drink template themes. As they are friendly, they send a positive vibe to the audience as well.
Welfare template themes: Welfare template themes are those themes that are used in different medical presentation. Whether you want to explain any fitness or other health-related issue or any beauty products, the welfare templates always work as a perfect compliment.
CONCLUSION
Every day there are evolving new categories of themes. So, before presenting a presentation, all you have to do is to search for the perfect theme and not sticking to the age-old themes of presentation. Happy Presenting!